Tigers v Sale Preview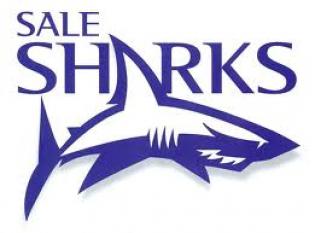 By ChrisC
December 27 2011
New Year Sales Prior to 1974 January 1st wasn't a Bank Holiday in England and somehow it's still a bit of an ersatz occasion to me. I love Christmas. I love its kindness and cheerfulness but the New Year celebration I've never really been able to take to.
Perhaps it's because until 1975 I worked in a departmental store in London's West End and was obliged to man the barricades at the beginning of the twice yearly Sale periods, which then occurred at New Year and the end of June and were not the rolling year long promotions that we see now.
The store, with its competitors, was closed from lunchtime on Christmas Eve until the day after Boxing Day with the period until New Year's Day (other than when it fell on a Sunday in which case the sale began on New Year's Eve) was a period of "Phoney War". Customers were largely engaged in reconnaissance missions while waiting for the Sale and we were busy preparing for it, the store changing from a romantic festive extravaganza to an Arab Souk.
As the reductions back then were all genuine and the opportunity to buy the cut price goods so limited (the Sale period was four weeks and no longer) excitement amongst the customers was intense. By the time the queues formed during the evening preceding the launch of the Sale we had to be ready – and we always were.
We were under strict instructions not to accept the bribes offered by customers to put items "aside" and at closing time on the day before the Sale we had to thoroughly search store rooms, toilets and corridors for customers who had hunkered down for the night with their Thermos flasks and sandwiches so as to get ahead of the crowd and be able to pop up like genies as soon as the store opened. So when the doors were opened at 9am on New Year's Day it was truly "first come – first served".
When the crowd thundered in on that first morning they were cold, frustrated and seized with that most unpleasant of human traits; naked avarice. Staff were routinely sworn at, threatened, grabbed and pushed as the customers vented their frustration. The female staff were frequently reduced to tears and it was not uncommon for customers to fight each other for the merchandise.
Swearing and punches – could describe a New Year's Day rugby match!
This year the final fixture of the Festive Season and the first of 2012 is against Sale Sharks who travel to Leicester in the hope of improving their record at Welford Road where they haven't won in the Premiership since 4th October in that fateful 2003/2004 season, the visitors prevailing by 22 points to Tigers' 16. The nearest they've come since was a 27 all draw in January 2006.
The 2003 match was a right royal battle on a soaking wet day with Dave Pearson sending Tigers' Josh Kronfeld to the Sin Bin and later Sale's Dean Schofield and Tigers' Jim Hamilton were sent off as well. There were tries from Sam Vesty, who replaced Ramio Pez late on, and for Sale from Graeme Bond who'd dotted the ball down in the opening minutes. The boot of Sale's Braam van Straaten did the rest. Tim Stimpson's four missed penalties in the end costing Tigers the match.
In this year's Christmas fixtures Sale hosted Newcastle Falcons as the season reached its half way mark while Tigers journeyed down to Worcester.
Up at Edgeley Park, and in spite of s spirited fight back from the visitors, Sale won by eight points at 27-19 with tries from Brady, (which was a superb effort) and Cueto doing most of the damage although once again they saw a substantial 16 point lead whittled away to just 3 but Sale hung in there they're now looking more of a team than for some time and Cueto's try saw them home.
This continued something of purple patch for Sale who had previously beaten Agen home and away in the Amlin and squeaked home by 16 points to 13 against hapless Bath down at The Rec.
Tigers at Sixways were looking to keep the Premiership revival on track which they did in spades, overwhelming the hosts for all but the third quarter.
In Sale's pack Cherry & White's old boy; Scottish International Alasdair Dickinson has been sharing the loose head shirt with Vadim Cobilas, late of Russian club VVA-Podmoskovye Monino who, on the basis of rotation, I wouldn't be surprised to see line up opposite Dan Cole while Castrogiovanni continues his dual role as cover for both side of the front row in the continued absence of Ayerza.
Young Marc Jones is nailing down the hooker's shirt for Sale these days and so he may well make another start and link up with Tony Buckley, who could be preferred to the improving Henry Thomas, to take on the hard scrummaging Boris Stankovitch.
I think that the Sale front row will have something of a battle on their hands against the Tigers' trio and will need the dedicated support of their locks to stabilise them and try to give some grunt to proceedings. Another new boy; Andrei Ostirkov , signed from Stade Aurillac, has been getting some starts and with both Kearnan Myall, late of Leeds and ex Edinburgh lock Fraser McKenzie available Director of Sport Steve Diamond has options available to combat Tigers although with Deacon now injured and unlikely to be fit for the match I expect to see the returning George Skivington, who had a rest against Worcester and, if it's still too soon for the nearly fit Geoff Parling, either Slater or Mafi would acquit themselves well. From what I've seen of the Sale line out it looks competitive and with the athletic James Gaskell likely to get another start it'll be no less so at Welford Road.
David Seymour has really reinvented himself after injury, got a new hair style and looks the real good open-side that we always knew he was and with the Golf Buggy's answer to Lewis Hamilton at 8, known to us otherwise as Andy Powell, they make a top class back row all that they have to worry about is if Powell has one of his periods in the rough.
The back row competition should be fierce with Tom Croft vying with Gaskell for line out ball and they being similar players in that they gambol about the park like Bambi on Speed. Julian Salvi had a break on the bench against Worcester but was very influential once he came on to replace Ben Woods who had a good outing but I expect to see the Welford Road's favourite Aussie restored on Sunday afternoon and have a fierce contest at the breakdown with Seymour. It's rare these days to see two genuine open-sides in competition so it'll be a real treat. Thomas Waldrom is playing some sparkling rugby at the moment and much more in evidence in the dark recesses of the breakdown and he'll have a battle royal with the similarly hard running Powell in what should be a close fought back row contest.
I can see Tigers getting the edge at the set piece, although they will undoubtedly miss Deacon but in the loose the Sale pack are impressive and while I don't personally rate Buckley's scrummaging he is a force of nature with ball in hand and will burst through the tackle area and take all the stopping and Tigers will have to recreate the aggressive work they showed at the breakdown while at Sixways.
Dwayne Peel returned against Falcons and is usually at the centre of most things good that Sale do but it sounds as if his understudy Willis caught the eye when he came on. As Peel will doubtless start against Tigers it will be fascinating to see the little Welsh maestro lock horns with Ben Youngs who darted around well but in the first half his passing left something to be desired. Youngs is likely to be behind a more stable set piece than Peel but he'll still need to be at his best and get his passing and box kicking better.
Nick Macleod had a decent outing in spite of a seemingly unusual lack lustre showing by Peel. Earlier in the season he was guilty of some poor kicking but the reports indicate that by and large this has been put behind him so Tigers will not need to give him too many opportunities.
Toby Flood, with Billy Twelvetrees outside him providing specialist support, had a confident and precise game and so I can't imagine Twelvetrees won't continue after a good showing, aside that is from one awful pass, but it was peformance during which he didn't do anything to suggest he shouldn't retain the shirt.
Manu Tuilagi also looks to be injured for next weekend and so the again excellent Matt Smith will surely move to outside centre. Smith had another top class performance and his final pass to Agulla for the Argentinian's try was of the highest quality.
Sale have what could be called a "robust" centre partnership in Sam Tuitupou and Johnny Leota and both will be looking to punch holes through Twelvetrees and Smith's defence while maintaining their own bone crunching resistance. Here I think, even though Manu will be missed, Smith's all field play will enable Tigers to get on the front foot against what can be an inconsistent defence.
Out wide this lad Tom Brady, just 20 years of age, is looking a real prospect for Sale and if he gets the ball he can cut through anywhere.
Birthday Boy Cueto's try came against Falcons from a bright bit of poaching at the base of a Falcon's scrum and Leota's chip stood up well for the England winger. However he missed Manning and the Newcastle player scored a try.
Alex Tuilagi had a Christmas rest but he'll be back to replace Smith out wide and with Agulla on the other wing there's a big threat here too from the Tigers. Agulla's bonus point try in the closing minutes at Sixways was of the very highest order.
Rob Miller took over from Cueto at full back against Sale and while he has plenty of pace it seems that his kicking game leaves something to be desired.
Geordan Murphy was another rested against Worcester and I was delighted to see Hamilton looking much more assured and making some valuable inroads in broken play and safe under the high ball although I suspect he may have to make do with a bench spot if Murphy is fit.
Tigers' back three looked very dangerous against Worcester and I think they'll be too much for the Sale defence if again Flood gets them on the front foot.
The Sale vintage 2012 will be nothing like that of 2010 which got roundly thumped at Welford Road last Christmas as it came their having just dumped their coach and were disorganised and demoralised by the board room shenanigans.
I think Tigers will win but it won't be easy against the newly reinvigorated Sale which are now showing some diamond hardness.
Happy New Year to all our readers!