Tigers v Gloucester Preview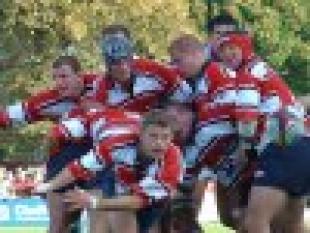 By ChrisC
February 27 2012
Hard Core. Not the publications that used to be stored away beneath the counter in Soho bookshops, not even the music of Metallica and Megadeth, but hard core rugby.
When I watched the match at the Vicarage Road soccer ground I remembered what a singularly unpleasant place it is to watch rugby. The sparse crowd of just over 7000 didn't help of course even though it was the second highest of the season at the Watford Ground, a few hundred more turning up for the match against Gloucester on New Year's Day.
My mind went back to a brief interview carried out by the excellent ESPN team when they were at Kingsholm a few weeks back and spoke with a "Shedite". They asked him had the Shed changed. The interviewee, a man, such as your humble correspondent, at the more "mature" end of the age scale said "No – this is still hard core rugby, no music when there's a score, no dancing girls, just hard core rugby".
It matters not where you watch rugby there are hard core supporters but, having been to most of the Premiership grounds, I mused what are the hard core venues.
Places where rugby is played on soccer grounds exclude themselves and others come down to location which adds to the atmospheric nature of watching sport.
I like The Stoop but it's in a leafy suburb. I like Sixways but it's out of town by the M5 and while I've not been to Sandy Park it's ditto on location. So it's Welford Road, The Recreation Ground and Kingsholm that I always consider as hard core grounds given their city locations and I have fond memories of walking back down Westgate Street in Gloucester to retrieve my car on cold, foggy, winter evenings and setting off on the seven mile journey to my home.
Welford Road holds similar memories albeit with the ensuing journey being near to 100 miles and the proximity of shops, restaurants and the lovely architecture of Bath is unsurpassable although on one occasion it did take me seven hours to get home to Gloucester from The Rec., as the police had neglected to open the M5 after they'd cleared an earlier accident. Easy to do I suppose!
Before the Buildbase and new main stands were built at Kingsholm there was considerable kudos in securing a season ticket and it was pretty much a case of being on a waiting list with most matches sold out. It was the same at Welford Road before the gargantuan Caterpillar stand was built and consequently the spectators were largely hard core. This changed at Kingsholm when the increased capacity was filled by discounting prices in an effort to secure "bums on seats". With the demise of the local soccer club's ground, which succumbed to the floods of 2007 when it was immersed under eight feet of water, Gloucester City AFC became somewhat peripatetic and left the city environs for Cheltenham and beyond, all of which are another country to Gloucester folk, so soccer fans began to take up the spare capacity at Kingsholm and some brought their bad manners with them but, like the Crumbie Terrace, the Shed remains hard core.
Gloucester's hard core travelling support will once again be at Welford Road this Saturday as two of the scions of traditional English rugby meet up again, these are always special occasions to relish.
Last year's league encounter at Welford Road was a silly 41-41 draw after Tigers lost their heads and over played their hand in the dying minutes, allowing the ever excellent, and now famous as a doyen of the Twitterarti, Eliota Fuimaono-Sapolu to score an interception try. Talk about twits!
Last weekend Tigers hosted the previously resurgent Newcastle Falcons who either suffered a relapse into the dire stuff they were playing before the arrival of Gary Gold et al or they simply fell foul of Tigers' best performance of the season thus far. For my money it was a bit of both but more to do with Tigers' class than Newcastle going retrograde.
I watched a quite splendid match at Kingsholm with the Quins and the Cherry & Whites, actually I'm not sure if that's the correct form now as the Kingsholm marketing kids went through a phase of dissuading people from using the time honoured nomenclature and promoted the use of "Gloucester Rugby" instead – some hopes children, this is Gloucester not some effete rugby Johnnie come lately place!
It was a thrilling match with both sides showing tremendous skill and pace and with a final score line of 29-23 the result was in doubt right until the very end.
Nick Wood is probably one of the best all round looseheads playing in the Premiership, his scrummaging is tight and he's wonderfully mobile around the pitch, his Achilles heel though is that he attracts penalties like fleas to a blanket. With Scott Lawson engaged elsewhere Cornishman Darren Dawidiuk was again at hooker, the west countryman's credentials being underscored by his three Premiership tries this season and with him on the tighthead was for me, one of Gloucester's finds of late, Australian Rupert Harden. They are a tough trio in the Gloucester tradition but unlike the "grunt and grind" merchants of old offer much in the loose and it will be interesting to see if departee Scott Lawson is preferred to Dawiduk.
Talking of "finds"; Mulipola was again a real handful at Welford Road and he gave the Falcons a tough time in the tight exchanges and again superb in open play. The young Samoan already well on his way to being a Welford Road favourite. With Marcos Ayerza being as accomplished as Nick Wood but not attracting the attention of the officials with such regularity the Tigers, completed by George Chuter, will present rather more of a challenge than did the instability of the Quins' front row which arose largely from the non-binding of James Johnson who had a difficult afternoon with Nick Wood.
I expect that Tigers' old boy Jim Hamilton will be back from duty with Scotland and will join up with that arch line out technician Alex Brown who was in very fine form against Quins, assisted in no small way by the absence of George Robson for the visitors.
The Gloucester set piece looks much more assured now that Brown is back and the scrum will be even more formidable with the bulk of Hamilton. It would be wonderful if Tigers could have access to their own self confessed "nerd"; Geoff Parling to try to match the analytical powers of Brown in an area of the game that I see being tricky for the hosts.
The Gloucester driving maul looked very impressive against Quins as did that of Tigers against the Falcons, so it will be key who manages to best disrupt their opponents' line out ball.
Gloucester have their fair share of absentees in the back row with Narraway, Deacon and Andy Hazell on the injured list but in Fijian powerhouse, Akapusi Qera, they have a solid, and occasionally inspired player. I know that the Gloucester faithful are divided on the qualities of Qera but I really like him.
I was also impressed with young Tom Savage who put in a good performance at blindside and of course added to his side's firepower at the line out.
Matt Cox, from nearby Worcestershire, also did a good job against the Quins trio but they missed a classical openside in the mould of Andy Hazell and so, if unchanged for the trip to Welford Road, I think that with Steve Mafi and Thomas Waldrom in good form and with Julian Salvi, one of the dying breed of true open sides being influential at the breakdown and continuing his try scoring exploits in his debut year with Tigers, the home side have the potential to gain an advantage here.
Erstwhile Scottish international; Rory Lawson went off early on against Quins and in his absence I thought Dave Lewis was impressive at scrum half. Very quick at the breakdown and eschewing the fussiness that we too often see, especially when the scrum half concerned has been exposed to the England coaches who seem able to take splendidly quick and decisive players and turn them into automatons who stand about and wave their arms instead of getting on with the damn game.
Lewis was joined by the quite splendid Freddie Burns. Watching him so soon after the lionised Owen Farrell, who's instincts are stiflingly, if effectively, defensive, although to be fair to him he did try a couple of attacking moves against Wales but they seem forced somehow whereas Burns is just great to watch.
His first inclination is not to kick the ball away but to do something creative with it and after seeing him on Saturday I was left wondering why Lancaster doesn't have this brilliant young player in his squad. It's true that to do so the aspiring England coach would have to change his mindset and if he did he'd still get a pass from the media, who's slobbering love affair with him endures and will doubtless endure as long as he continues to use them as a quasi selection committee.
Ben Youngs made a fleeting appearance against Wales when he took over from a hesitant and, on occasion, moribund Lee Dickson, his sparkling club form seeming a distant memory and, on the basis of one pass going awry, Youngs was once again pilloried by some of the less well informed.
Although when Flood came on his attacking inclination saw the England back line briefly spark into action I remain convinced that the Tigers' half backs would be better served by returning to their club and working their way back to form instead of remaining to be the Aunt Sallies for the media and others.
Even if Lancaster proves perceptive and returns them to Welford Road it would surely be a grave error for Richard Cockerill to replace the burgeoning talent that is George Ford in the starting line up and indeed for Youngs to be preferred from the off to the bang in form James Grindal who is having a fine Autumn to his Tigers' career in what is likely to be his swansong season, although I'm longing to see Harrison and Ford in harness again.
The competition between two fine young England fly-halves in Ford and Burns will be a joy to watch I'm sure, with little to separate the two half back pairings.
In the centre for the Cherry & Whites last Saturday Mike Tindall, rumoured to be Biarritz bound to join his pal Iain Balshaw, stood in for Eliota Fuimaono-Sapolu who'd been injured in training. The injury doesn't sound too serious, apparently he sustained a knock to his foot while holding a tackle bag (Hartpury sounds like a Gloucestershire version of Oval Park!).
While Tindall is as immovable as Symonds Yat in defence some of his pace has now gone as the years advance and Gloucester will be hoping to see the return of Fuimaono-Sapolu. The Samoan international is still, for my money, one of the standout inside centres in the league with his wonderfully deceptive arcing runs tearing into the opposition defences while, as he carries the ball in both hands, his opponents are left pondering the options as the twenty-three time capped international straightens or feeds a colleague running either on the angle or against the grain.
Richard Cockerill's avowed intent to give preference to George Ford for the #10 berth proved perspicacious as did his decision to give Gloucester bound Billy Twelvetrees a start in his coveted inside centre spot ahead of Tony Allen, last year's Players' Player of the Year, who was rested.
Twelvetrees took a sublime pass from Ford and finished well for a nice try out wide and otherwise put in a solid performance.
It remains to be seen whether he is again preferred to Allen, who while not as eye catching as Twelvetrees can be on occasion, is nevertheless seen by his colleagues as the keystone in much of what is good about Tigers and his organisational abilities in defence may tip the scales his way for an appearance against his old team mates from Gloucester, where he made his Premiership debut in the 2005/6 season. I'm relaxed as to who gets the nod but whomsoever it is had better have spent some time studying the videos and be ready for the fleet footed Gloucester backs and their running lines.
Henry Trinder is, by current day standards, a diminutive back, standing just 6'0" and weighing in at a mere 85kgs. He got a bit of a battering on Saturday which eventually forced him from the field just after half time. He's a sinuous runner and picks some angles that few others do and is one of those players with deceptive pace, all evidenced by his six Premiership tries last term from just eight starts.
Manu Tuilagi was the go forward for England last Saturday but without the guile and instincts of a Jonny Wilkinson, Toby Flood or the Charlie Hodgson of yore he, like Chris Ashton, are denied the luxury of ball to run on to at pace and the Tigers' tyro was reduced to bashing it up from static positions. He is, in my view at least, still short on match time and is another who would benefit from a run out against Premiership opposition, however the prospect of Lancaster releasing him in the short term so to benefit the player and England in the long term is probably as likely as my being the latest Euromillions multi-millionaire with short termism being the Holy Grail at HQ, so Matt Smith looks set to continue his yeomanry at outside centre for Tigers where he will provide a defensive bulwark against the inevitable waves of attacks from the Gloucester backs.
Charlie Sharples is another player who's bang in form and to my mind would be preferable to the out of sorts Ashton on the England wing given the style of play in which England are engaged under Andy Farrell, although even the media would go mad if Lancaster had the temerity to drop their golden boy, so that won't happen either. Fast and immensely strong Sharples is great in attack but can take on a Bambi like persona if the ball is kicked behind him with a fleet footed chaser attached. The Hong Kong born winger is unselfish in support and plays Arnold Schwarzenegger's Julius Benedict to James Simpson-Daniels' Danny DeVito's Vincent Benedict from the 1988 Ivan Reitman film "Twins".
Simpson Daniel has long been another victim of the successive and collective myopia of England managers. Sadly for Tigers he looks to be in tip top form at the moment. Low slung, terrifically powerful with quads that threaten to burst as he motors across the turf. At times he seems unstoppable, there are few better at spotting a gap and exploiting it than "JSD" and when Fuimaono-Sapolu is also weaving his spells it's rather like a fast moving rugby themed game of the "Three Card Monte" so Tigers' defensive awareness and execution will have to be faultless come the weekend.
Horacio Agulla continued to rub Tigers' nose in the foul smelling, salary cap inspired, decision to release him at the end of the season and I hope that it may still not be too late for some accommodation to be reached with the brilliant Argentine. Once again against the Falcons he was all but impossible to put down and scored a powerful try, having run a great line, where others would have gone to ground.
On Tigers' other wing it was good to see Scot Hamilton having his best outing for many a month and Niall Morris, who sadly took a knock, scoring another try. Hopefully we'll see Alex Tuilagi restored to fitness as he is a player who can bring all sorts of horrible memories flooding back for Sharples.
Yet another player who's escaped England's attention is centre Jonny May, who's standing in for the injured Ollie Morgan at full back. My goodness May is an exceptional talent. He's scored six Premiership tries so far this term and those that I've seen have been unusual as he runs around like no full back I can recall.
His great strength, aside from being a powerful and rangy runner who's hard to snag, is that he shows no fear of doing the unusual and so will sprint across the pitch, retrace his steps, cut in, cut out and, while the opposition watch, memorised by this apparition before them, once he's satisfied with the gap that's been caused by the chaos he's generated, sprints through it. Quite extraordinary, but probably too "off the wall" for England.
In Geordan Murphy Tigers have their own exceptional full back who's truly seen it all. He put in a superlative try saving touch down on Saturday as well as giving another display of his Machiavellian abilities to construct scoring opportunities all to celebrate his 300th appearance for his beloved Tigers.
I think this is going to be an absolute cracker of a match. Two sides coming to some good form, cheek by jowl in the league and in spite of Tigers' potentially being the more challenged by absences on Six Nations' duties and, in the case of Castrogiovanni and Harrison, by injury, I still think it's going to be very close and very exciting.
Hard? Cor' you ain't joking! I'm not calling it!!