Harlequins v Tigers Preview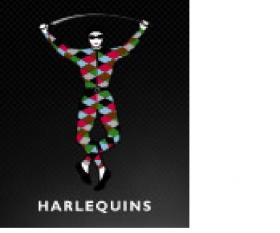 By ChrisC
April 16 2012
Stooping to Conquer Required reading in my schooldays was Oliver Goldsmith's "She Stoops to Conquer" but to be honest literature figured so far down my testosterone fuelled agenda as to be out of sight, so my appreciation of the classic 18th Century work was somewhat muted
Failing to register at the time it was not until almost a decade later when I saw the play on TV, in black and white, that I appreciated it. It was very funny, in no small way helped by a wonderful cast which included such luminaries as Ralph Richardson and Tom Courtenay although it was Trevor Peacock in the role of Tony Lumpkin that remains in my memory.
Peacock is probably best known these days as Jim Trott in the Vicar of Dibley with his catchphrase: "No, no, no, no – YES" but probably less well known is that he's an accomplished songwriter with Herman's Hermits 1960s' "Mrs Brown You've Got A Lovely Daughter" his greatest commercial success, reaching #1 in the USA.
Next Saturday provincials; Leicester Tigers, will be introduced to the London upper crust in the guise of Harlequins. Tigers though will not feel obliged to offer any pretence to deny their own credentials, as did Kate Hardcastle, the Welford Road side having clawed their way from 11th in the Premiership in the early part of October to 2nd following their comprehensive defeat of Saints last Saturday.
It was an excellent performance by Tigers where they outplayed their hosts in every facet of the match and in truth the score line flattered the Saints as Tigers won at Franklins Gardens for the first time since 2006 and in doing so recorded a record fifth consecutive bonus point win, a feat never before achieved in the Premiership.
Meanwhile at The Stoop Harlequins, where Conor O'Shea is in the role of Mr Marlow Snr, later welcomed a largely inexperienced, denuded and disorganised Wasps who only need a plague of locusts to make their season complete.
I thought after the early exchanges that we were going to see a bit of ritual "seal clubbing" by the Premiership leaders, who've been in top spot for so long that they must feel they have squatters' rights.
After watching them play Saracens it appeared that it'd need a visit from the bailiffs to dislodge them. Surely the European Court of Justice can be prevailed upon to rule for them to retain the #1 position regardless of forthcoming results so they can all enjoy their rights to a happy family life in south west London!
In reality, after the opening exchanges when the home side squished and squashed their visitors, the hosts seemed to make hard work of things at times although Wasps are nothing if not dogged and so the table toppers were limited to four tries whereas on the early evidence I thought a severe rout was on the cards.
For all that though it never looked as if an upset was on the cards, in spite of a sumptuous try from the returning Christian Wade as Nick Robinson did a push-me-pull you on Robshaw, which opened a gap through which Wade burst quicker than you could say Dr Dolittle.
The Quins pack largely made mincemeat of their opponents in the scrum and Mr Doyle, who put in another good performance, especially in his uncompromising management of the ruck and tackle area, could have endlessly penalised Wasps at the set piece but such was Quins' dominance it made little difference that he eschewed the need to slow down their inexorable march forward. Once again the Quins' forwards were at their most impressive in loose play with young Rob Buchanan, in just his second Premiership start to add to his four from the bench, particularly catching my eye, and from what I've seen so far he looks to be taking his last man standing opportunity with both hands, a real young prospect here.
The young hooker was joined by Samoan heavyweight James Johnson who has been a bit of a penalty machine and Joe Marler who seems to be concentrating on displaying his talent rather than his temper these days, which is all to the good.
However next time out they'll have a challenge at a whole different level when they squint at Marcos Ayerza, who's as tasty as a good Malbec when it comes to scrimmaging, so Johnson will have to be at his best and get his technique spot on if the Argentine star isn't to use his pretty faultless style to tease penalties from the match day officials. I expect that Martin Castrogiovanni, still doubtless bristling at being ordered from the pitch at Franklins Gardens by Mr Pearson for no good reason, other than to take a Yellow Card for the earlier indiscretions of his colleagues.
I've always thought this giving of a "team yellow" to be an example of the weakest of refereeing. If somebody commits a cynical foul just bin them there and then don't have this weird collegiate responsibility malarkey – it's not a university debating society. Have the guts to set out the disciplinary stall early on and subsequent misdemeanours will be few, don't go for this lily livered "maybe next time" nonsense.
I think that on Saturday while in the earlier stages the home side will be able to stand toe to toe with the Tigers' trio the testing time will again come when Richard Cockerill deploys his all star bench which will have Cole, Mulipola and Tom Youngs chomping at the bit whereas Conor O'Shea's front row resources are somewhat less extensive, although extravagantly bewhiskered Aston Croall is back from Sale to lend a hand.
Over the eighty minutes I can't help feel that the sheer depth of the Tigers' resources will prevail.
In the second row Quins look a whole different suit of diamonds when the safe hands of George Robson are available and once more last Saturday he looked as safe as Dudley Castle and even galloped over for his first Premiership try of the season.
Partnered by the ever robust Bristolian; Ollie Kohn they make an uncompromising duo and with all but Louis Deacon available to him in the locking department it'll be a hard choice for Richard Cockerill as to who to deploy. My guess is that Geoff Parling will start but who from Skivington, Kitchener and Slater will join him remains to be seen. My guess is that Skivington, who is playing out of his skin and was unfortunate not to score a try when Tony Allen carved an opening for him only for the London Irish bound lock to slightly misjudge his burst and see the pass go a smidgen forward, will be retained.
What is interesting is that Quins don't "call" the line out – you know "2-4-6-8-Loughborough" and all that kind of stuff, which, were I playing, I would still be trying to remember what the call meant as the ball sailed over my head. No Quins use a simpler method; Joe Marler just whispers in the hooker's ear where to throw the ball . So it'll be a challenge for Tigers for whom I guess we'll see Tom Croft deployed at the front of the set piece to try and frustrate the hosts while at the same time remaining the "go to man" on his own side's ball.
If Tigers are blessed with front five resources those at Quins' disposal in the back row are equally impressive.
Maurie Fa'asavalu, fourteen times capped for Samoa, really is a piece of work. My goodness he's tough. He takes the ball up like a Samoan dump truck and it seems all but impossible for the first line of defence to contain him and in defence he's savage.
In spite of falling prey to the aforementioned push-me-pull-you Robshaw was again quite splendid, with his ability to break from the tackle area a wonder to behold and in combination with the spurned Nick Easter, who runs lines like a giant centre, they are a great combination and that's without deploying the likes of Will Skinner, Tom Guest and Luke Wallace.
Watching Easter's performances against Saracens and Wasps I was left to wonder again at the thinking (assuming thought was involved) of the newly appointed, by media acclamation, England coach Stuart Lancaster excluding such a player as Easter on the apparent altar of his being too experienced (I know, I know) it seems to me to demonstrate a lack of intellectual rigour. It may of course just be that the media, which these days effectively runs the English national team, got their nasty little knives into Easter and a degree of weak mindedness by England saw him dropped, even though Lancaster is hardly overwhelmed with candidates for the position. Ah well! England's loss.....and to whom I commend Oliver Goldsmith's lines:
Let schoolmasters puzzle their brain,
With grammar, nonsense and learning.
Good liquor, I stoutly maintain,
Gives genius a better discerning.
It's always worked for me!
Impressive though Quins have been in securing fast ball from the breakdown, which is the life blood of their strategy and permits wave after wave of attackers to crash into the opposition defences, it has to be said that Wasps, to all intents and purposes, surrendered the breakdown from early in the match and without doubt the absence of Burger and Kelly Brown could not fail to weaken Saracens' efforts in this theatre.
Tigers however have consigned their own weakness at the breakdown to the dustbin of history and were as dominant at Franklins Gardens as were Quins at The Stoop although there was no capitulation by Saints. Croft was ever present in the loose and Julian Salvi added to his reputation as rugby's version of Bill Sykes, while Waldrom once again made endless yardage and scythed down his opponents when defending.
This will be an even contest I reckon and as ever will be pivotal as to who emerges victorious.
Danny Care seems to be putting his off field cares (see what I did there!?) behind him and was a real handful all afternoon linking well with Rory Clegg, who has matured wonderfully well in putting his travails from the kicking tee in the past, he now looks very calm and accomplished, also showing some top class game management against Wasps. Of course he's not yet in the same class as one of the best fly-halves in the Premiership; Nick Evans but these days Quins look secure with Clegg in control but I'm still sure Tigers would prefer to see Clegg in the #10 shirt next weekend.
It was good to see Ben Youngs looking more confident with ball in hand and, one or two slips aside, he provided an accomplished performance against Saints. His kicking is still a real Achilles heel though and he really should resist using matches for practice, that's for Oval Park. Even with the new carapace style of attacking ruck I'd like to see him keep the ball in hand more and use his partner; Toby Flood, for the clearance work.
Speaking of Flood; he was simply top class against Saints and ran Horacio Agulla close for Man of the Match. His game management and handling was excellent and he seized on Tony Allen's charge down of Ryan Lamb's clearance kick like George Osborne spotting a pensioner who's pockets he can pick.
The erstwhile England fly half still has issues with his kicking from the tee though where chances are still going begging that will not enhance his push for more international honours, especially as his competitors for the England shirt are pretty much faultless with the boot and seemingly fit better to the kick 'n chase methodology favoured by England these days – good luck with that in South Africa Mr Lancaster.
There are remarkable similarities between the likely starting centres on Saturday. For Quins; Turner-Hall is all bustle and bullocking while his colleague; George Lowe has the subtlety of a surgeon with his intricate running lines which combine so well with Turner-Hall's bone crunching bursts off his half backs and forwards.
For Tigers it's the bang back in form Tony Allen who holds the scalpel and against Saints he added some electrifying breaks off Toby Flood as well as being instrumental in Tigers' opening try. Manu Tuilagi meanwhile plays the role of enforcer and remains hard to bring to ground. At last he seems to be getting the ball while on the move rather than standing still.
When Allen is on parade, and on form, he provides the mortar for Tigers' defensive bastion, that's not to say he doesn't miss the odd tackle, he makes so many I guess it's inevitable the odd one will get away but not only does he add surety he also gives his young partner; Manu Tuilagi context for his own defensive play, much as does Lowe for Turner-Hall. Both pairings are incredibly evenly matched, so it'll be another exciting sub-plot, especially as the Quins' duo must be in the reckoning to reprise their partnership on the international stage.
Out wide Sam Smith has had a real breakthrough season for Quins and was preferred to Ross Chishlom who I really rate, his two tries at Kingsholm will live long in my memory. Both players have tremendous pace, both run lovely support lines but I just have a personal preference for Chisholm.
It was good to see Ugo Monye back at his best after working his way back from injury and Tigers will have to ensure the thirteen time capped England winger doesn't get the ball in space as he'll make them pay in heavy coin.
The potential for Tigers' to lose the services of Horacio Agulla is nothing less than tragic as he's a player who just gets better and better and his try assist for Alex Tuilagi must make the score a strong contender for try of the season although the ones he scored himself on Saturday and at Sixways earlier on were also top class examples of real skill. I know he'll be missing until December as Argentina join the new Southern Hemisphere competition but he was missing until the end of October this season and has rewarded Tigers handsomely since his return. Surely there's sufficient depth in Tigers' squad to provide cover for his absence and to retain him?
Alex Tuilagi is making the most of his own farewell tour and when he's no longer in Tigers' colours opponents will breathe a sigh of relief not to have monitor the big Samoan try scoring machine, let alone having to tackle him.
Geordan Murphy was a late withdrawal at Franklins Gardens after getting a mote in his eye and Scott Hamilton ably deputised but I expect to see Murphy reinstated for next weekend and be ready to watch Mike Brown tearing toward him. Brown has made eighteen Premiership starts this season and scored six tries already, which is equal to his try scoring exploits in each of the last two Premiership seasons and I wouldn't bet against him crossing the whitewash again as he's one of the most dangerous running full backs in the Premiership and now, under the tutelage of Conor O'Shea, he's improved his discipline, not collecting a Yellow Card since the 2009/10 Premiership season, so he is looking a very complete player and will surely be on the plane to South Africa where I hope he'll get a chance to shine.
The outcome of this match will go a long way to deciding who wins the league this season (I know, I know – there's no league champion– it doesn't matter who finishes top – it's just a qualifying competition for play offs – I'm a flat-earther – I know already but it matters to me, so there!).
Can Tigers conquer The Stoop?
Well they've prevailed at Vicarage Road, Kingsholm, Franklins Gardens, The MadStad., Edgeley Park Sixways and Kingston Park, none of which are easy places to and have a good track record at The Stoop, even winning there this year in the LV= Cup.
On the other hand Quins haven't been bested there in this year's Premiership, Worcester coming closest to upsetting the apple cart with a pretty much full strength Quins just sneaking it by two points from their visitors with Nick Evans' boot contributing most of their points, Quins relying on a Penalty Try to close matters out.
So without being a Tony Lumpkin I see a very close contest with Tigers just edging it.
Now where's that Optrex? I seem to have something in one of my eyes!