Tigers v Bath Preview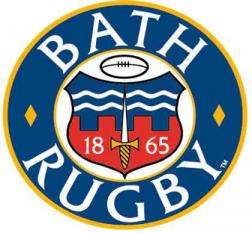 By ChrisC
April 30 2012
Easy When You Know How One of the best bits of my job was being in charge of company car policy – well being the boss has to have some perks! We had a lot of cars so I became quite popular with the fleet sales departments and every year I was invited to attend an event at the Motor Industry Research Association's testing ground
It was where I got to drive all sorts of cars from the latest Jaguars, Mercedes and BMWs, including time on the high speed bowl where the speed limit was 140mph, to Range Rovers and other 4WDs on the off-road circuit.
While it was great fun driving the cars it was almost as enjoyable having the opportunity to be driven by various professional drivers.
I was always most impressed by those that demonstrated just how manoeuvrable a standard production car could be at high speed. They did nothing, in theory anyway, that I couldn't do in the same car but they just did it so much better. It was the same when I played rugby and I came up against players who were also just so much better than me.
I was talking, after the match and in the bar of course, to an opponent who'd played me off the pitch and said how well he'd played. He just smiled and mockingly said "it's easy when you know how".
It occurred to me that while I knew what to do he just knew how to do it so much better.
I had that same thought after I'd watched Tigers and Quins play each other a couple of weeks back and compared that match to some of the others I'd seen over the same weekend where the players knew what to do but not necessarily how. While The Stoop was graced by a match to savour, others were of such poor quality that it would be pardonable to believe they were from a different league.
While there was an epic going on at The Stoop there was a more prosaic encounter down in the West Country where Bath faced a disorganised Wasps who fell off tackles in defence and lacked any penetration in attack and it was ill discipline from the hosts that kept Wasps' Premiership hopes alive.
I saw the highlights of the match at The Rec., where the usually reliable Sam Vesty made an error of such magnitude it will surely be regularly shown in those "what happened next" clips on Question of Sport. I'm reliably informed though that he is not to be given the keys of High Wycombe even if the losing bonus point, that he effectively awarded Wasps, is that which keeps them in the Premiership, much to the chagrin of Newcastle duo Gary Gold and Mike Ford who are reported as taking over at Bath next season.
I watched the whole of Bath's earlier match with Sale and, as was the case against Wasps, Bath showed why they've only conceded twenty-six tries in this year's competition, giving them the best defensive record of any team. However try scoring remains hard work for them even though they managed three against Wasps with Vesty butchering another and Claassens missing out when he couldn't get the ball to ground after a scintillating break through the Wasps' wide open midfield.
The scrum for Bath also remains something of a problem even against the likes of Sale who fielded those famous non-scrummaging props; Sheridan and Buckley.
I must say that while I haven't been as impressed as usual with Wilson over the last couple of matches I have reinforced my admiration for young Nathan Catt who is solid in the set piece and has the pace of a centre in the loose.
Lee Mears' dynamism in the loose makes such a difference and he took a superb try against Wasps but in the scrum I fancy Bath may have their work cut out against Tigers' own "Duracell Man"; Marcos Ayerza, who'll probably be with George Chuter and I expect Martin Castrogiovanni is due for a start with Dan Cole and Mulipola in support roles. If for some reason David Flatman starts for the visitors it could be a penalty fest for the Tigers with Toby Flood wearing out his boots.
I rather think that Bath's latest departing Director of Rugby; Ian McGeechan, will favour a start for Dave Attwood as the Bath line out looks so much better with him there as the "go-to" man and anyway Caldwell is out for the rest of the season. Attwood, the erstwhile England and Gloucester man, is a perfect foil for the gritty Stuart Hooper who is a real nuts and bolts man in keeping the pack together.
It's hard to imagine why Tigers' second row partnership of George Skivington (why on Earth is he going to London Irish?) and Geoff Parling would be broken up as they're a real pigeon pair and, like the Bath duo, complimentary to each others' skills.
With Francois Louw injured Bath's line out options are more limited than those of Tigers but Ben Skirving does provide a threat, especially when the opposition choose a long throw, so it'll be a tough call for Richard Cockerill whether to start Tom Croft or the excellent Players' Player Steve Mafi but either way they are equally adept at disrupting opposition ball and looking as safe as houses on their own.
It's hard then to see anything but an advantage to the hosts at the set piece.
Up at Edgeley Park a few weeks back ex Sale flanker Carl Fearns was on the blindside and had a monumental battle with Andy Powell. It was not until late on, when Fearns had pretty much tackled himself to a standstill, that Powell finally managed to get some traction and Fearns will need to reprise that performance against Thomas Waldrom, one of the country's foremost ball carriers, if the visitors are not to find themselves in a defensive hole behind their gain line. I really rate Fearns, he forages away at the breakdown and his defensive work is something to behold so Waldrom will have to be at his best. Ex Saracen; Ben Skirving is a very different type of blindside to either Croft or Mafi's all action play but can be mightily effective at the breakdown.
Bath do though seem to leave holes around the tackle area and their guards don't always look properly aligned, so I expect the Tigers' back row will be targeting this potential area of weakness with Julian Salvi salivating at the prospect of getting amongst his old colleagues at the breakdown where another ex Saracen and British Lion; Simon Taylor can mysteriously go missing from time to time only to reappear and show how he won all those caps.
With Tigers' enthusiasm for the breakdown which, up until the turn of the year, they avoided as if Leprosy was endemic within its confines, I think they may just get an edge, which they'll have to if Michael Claassens isn't to have a bonanza.
Claassens always looks absolute class, as he should with eight Springbok appearances to his name, and he has one of the best kicking games of any scrum half in the Premiership, his box kicking an object lesson to Tigers' Ben Youngs who, against Quins, employed this part of his repertoire far less.
I rather think that Youngs will have the better platform off which to work but you can bet that the South African will be all over him like a cheap suit and capitalise on any hesitancy by the ex England first choice scrum half who looks to be finding a bit of form with ball in hand.
Speaking of form it's heartening to see Toby Flood back in fine fettle especially as he had a faultless performance from the tee at The Stoop and the ex England incumbent is an ever present danger on the gain line however he needs to restrain himself from foolhardiness of the kind that saw an errant pass, which he made even though Croft had over run, which was snaffled by Monye enabling him to canter downfield for a try.
It's a pity that once the end of season knock out cup is out of the way and having had their game and confidence rebuilt at Tigers after the abuses they suffered at the hand of England, Youngs and Flood will again be exposed to Lancaster's England during the Summer tour to South Africa.
World Cup winner Stephen Donald celebrated his return from injury with a try against Wasps when he cut a lovely line and benefitted from some more lack lustre tackling to dot the ball down.
I've been a bit disappointed by Donald when I've seen him this term. Maybe I was expecting too much from the 23 time All Black, maybe it's taken him longer to gel with his team mates after his late arrival and he has had more than his fair share of injuries. But I've just been a bit underwhelmed. Sometimes a spark of genius shines out and I think "ah there you go, THAT'S what all the fuss has been about" but he and the Bath coaches (and I'd bet Mr Craig) must be a bit disappointed with the World Cup winner's first season in the Premiership.
I have though admired the way young Tom Heathcote has matured in his debut Premiership season. His kicking is good and his game management has really come on in leaps and bounds. One to watch for the not too far distant future I reckon but I expect to see Donald in the #10 shirt next Saturday.
Although a bonus for Bath when Heathcote and Barkley are in harness is that they 're a good kicking combination which can be invaluable whereas Tony Allen kicks only under duress as he likes to keep the ball in hand and on the showings of the last few weeks thank goodness he does as he has been opening up the meanest of defences such as Northampton and Quins with alacrity, cutting through like a knife through butter and Olly Barkley and Donald will have to be on their mettle to contain him if their defensive excellence is not to be dented.
Barkley, who's still finding his way back to his usual form, will likely play to his great strength which is incisive tactical kicking and I expect to see him concentrate on pegging Tigers back and turning their back three although doubtless there'll be a break or two if Donald gets flat and gives him the service.
Matt Banahan is these days most likely to be found in the outside centre berth where he comes in off from wide at an angle through the 12/13 channel so the defensive alignment of Allen and Manu Tuilagi will have to be spot on, as if Banahan, who has a good success rate at the gain line, gets in behind the Tigers' defence then his back three are capable of causing mayhem as they run lines off him. The only problem is that Banahan, like Dan Hipkiss, can be reluctant to pass and too often takes the ball to ground. Against Sale Banahan stretched his substantial frame to intercept a pass and then performed a magnificent "pratfall" to deny himself a saunter downfield for a try – don't count on him repeating his Norman Wisdom impression if he gets another chance though.
The other feature of the big Jerseyman, when at 13, is his ability as a very effective decoy that can't be ignored so Manu Tuilagi will have to be very aware and, with Allen, exercise good defensive judgement.
Personally were I a Bath supporter I'd like to see Ben Williams in the centre as when I've seen him play he seemed like a good, fast and skilful player and yet he hasn't made an appearance in the Premiership since Christmas Eve even though he scored three tries from just seven appearances in last year's competition – maybe he's injured, otherwise it's odd that he's not been seen of late as Banahan hasn't had a great season.
In attack Tuilagi the younger is closely monitored these days and must be frustrated at not being able to shine as much as he's used to when going forward however against Banahan, who can be a bit statuesque in defence, I think there'd be a chance or two.
Bath's instincts are to force the ball wide to where Tom Biggs and the departing Australian; Matt Carraro lay in wait. However this preference should be constrained by the relative narrowness of the Welford Road pitch but they will still doubtless try to pull Tigers wide and expose the wide defence where Tigers still have problems from time to time.
Biggs, who earlier in the season was scoring tries for fun, has run a bit dry of late although he still runs around like a turbocharged Lhasa Apso and tackles well above his weight. Remarkable really that at 5'11" and 82kgs he looks small – just goes to show what giants now tread the greensward.
Bath must be disappointed to lose the services of Carraro as he consistently produces fine performances and is, to my mind, underrated outside of the confines of The Recreation Ground. He'll once again be real threat out wide and on the angle. Ollie Woodburn, who's a real speedster, was tearing it up for Bath but Carraro seems to be preferred at the moment.
Alex Tuilagi will be hoping to get a run at both Biggs and his old sparring partner; Nick Abendanon who continues to counter attack as well as any full back in the competition and, with Carraro, is very assured under the high ball so if Tigers are not going to engage in an aggressive chasing policy better to keep the ball in hand or at least put the kicks on the ground rather than in the air.
Tigers' other "Duracell Man"; Horacio Agulla goes from strength to strength and it's inconceivable to me that a way cannot be found to retain his services. To lose a player who is performing so well and wants to stay at Tigers seems absurd and I expect to see him underline his worth yet again at Welford Road this Saturday.
Geordan Murphy seemed a bit hesitant in stating the case for his team during his rookie days as skipper but he's grown into the captain's role well and his on field team management is now top class. He'll be probing the Bath defence for signs of flaws and ensuring the match officials have the benefit of his advice when he deems it necessary. He's thoughtful like that is our Geordan!
Tigers still have a chance at topping the league if they can nab all five points. A win of any kind though being enough to secure them a home tie for the first round of the end of season knock out cup.
Events between Sale and Quins, who have similar fish to fry in Stockport, will also have a bearing on how the season ends for both Bath and Tigers.
Both Bath and Tigers know what they have to do on Saturday, the key will be whether they know how to do it.
I think it'll be a victory for Tigers but it won't be easy, even if they do know how!