Always a pleasure, never a chore...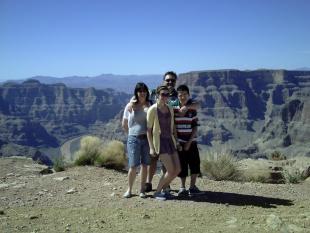 By PureBob
June 16 2012
"Always a pleasure, never a chore" Where DOES this phrase come from when Tigers fans meet Tigers fans in weird places ? First time I heard it I was in the Holiday Inn in Portsmouth in 1998. I had gotten in from work, showered and changed into my baggies to have some dinner ( and this of course included a Tigers shirt). As I perused the menu in the restaurant I felt a strong hand on my shoulder.
"Pretty far from Welford Road, there lad !" boomed a giant voice. An older gentleman with a port-red nose, and a Leicester tie smiled behind me. His name was Alf, he'd been a fan since the sixties. We chatted. I felt really comforted while working away from home. As we parted he shook my hand warmly and said " Always a pleasure, never a chore".

I just considered this a personal peccadillo and never gave it much thought.

Until...

I was in Austin, Texas in 2001. I was working for a couple of weeks there, and I was out at the weekend on Sixth street. This is a classic place of Americana, with magnificent music venues and eateries for the whole length of the street. I was eating a taco on the street from a vendor outside Joes Generic Bar, when a broad chap with holed jeans and a bad case of five o'clock shadow stood deliberately in front of me and beamed a giant smile.

"Eh oop lad, can't get a pork pie 'ere !". Chris lived in Coventry, but was a lifelong Tigers fan. He and had a fine chat until too many Shiner Bocks made talking, and listening difficult. We mostly wondered if Tigs could possible do the HEC double later that year !

I got that homing instinct that you get when you know you've had one over the eight and as I rose unsteadily, Chis shook my hand and said....you guessed it... "Always a pleasure, never a chore".

Of course not EVERY Tigers fan I bumped into outside of normal "rugby" activities greeted me in this way, but a surprising number did !

In 2005 my lady wife and I were in Madrid for what was then our 18th wedding anniversary. It was a lovely romantic weekend , that coincided happily with an event called "noche blanco" - white night. This meant that there were a stack of free musical and cultural events on throughout the lovely city of Madrid. My wife and I were dressed nicely as we went out for our "big" meal, and as we walked back through the returo park, there was a Dixieland jazz band playing. We watched, and we danced. A couple scooted past spinning wildly...and the chap was wearing a "For those about to ruck" Tigers tee shirt.

I grabbed his hand and reeled around with him ! He was surprised, but laughed his socks off. Clive and Jayne were on their honeymoon tour of Spain ! Lovely young couple. Danced away then found a street cafe to share a late night coffee and brandy. This time I said farewell with a "Always a pleasure..." then Clive finished my sentence " never a chore".

In palm springs in 2010, a tall gay chap tapped me on the shoulder and said " Lye sester Tigers...oo my faveurites !". He had studied at De Montfort and took in as many Tigers games as he could with local mates, partly because the lads are fit, but mostly because he grew to LOVE Rugby ! He recommended we use his Thai restaurant on mainstreet " Peppers" and it was indeed fantastic ! Always a pleasure, never a chore to meet Tigers fans !

Later on the same holiday a bus driver named Henry chatted to my Dan when he saw the Tigers shirt. Henry was born in Wigston, but lived in the states for twenty years now. still follows Tigers via satellite ! He took my family's picture for us ! Never a chore !

So I could continue this dull travelogue as there were MANY more times when I have met Tigers fans in the strangest places, and the meeting has ended with a handshake and the phrase " Always a pleasure, never a chore". And of course MANY more chance meeting with Tigers fans...even last week in the vets ( I was there with out poorly hamster "Poon"...don't ask) and a chap purporting to have been to school with Will Johnson accosted me with huge familiarity !...

This really is the #TigersFamily . Can anybody tell me where this " Always a pleasure, never a chore" comes from ? Also where's the coolest place YOU accidentally met a Tigers fan ?

The Bob Family at the Grand Canyon - pic taken by Henry P !