Loads-a-Money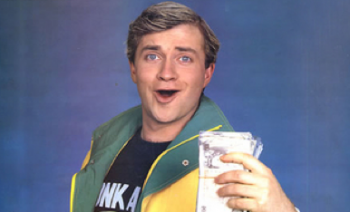 By SK88
July 14 2012
Every club dreams of a sugar daddy to fund their progress, their successes, and plenty of clubs are looking out for one. But what if you are a pretty loaded bloke looking to dish out some sugar of your own, who should you go for?
Wasps are an obvious choice, but they are fundamentally a weak investment, their only tangible assets are their Premiership Rugby P shares and perhaps the 5 or 6 of their squad who would fetch reasonable transfer fees. They have the potential fan base and the history but to ever get back to an even keel would require £20-30m+ to fund a new stadium somewhere in west London plus ongoing support.

Leeds have a PRL approved stadium (or rather squat in someone else's) which is half the battle to gain promotion and have in the recent past attract 13,000 to Headingly, albeit for a Jonny Wilkinson Christmas visit. But typical Premiership attendances of 5,000 in a 22,000 capacity ground, which is due to be expanded, is a tough sell to convince the punters that they must buy a season ticket to ensure their place; Championship attendances of around 2,000 shows that the fan base is pretty conditional on quality of rugby too. A move to a suitable sized ground could help them and in these fantasy circumstances isn't out of the question.

Coventry are an historic club in the sport's heartlands that after decades of poor league positions still attract 1,500 fans despite the attractions of European Champions Leicester and Northampton roughly an hour away. They own their own ground, with one good quality permanent stand and plenty of room to expand further. Located just off Coventry's inner ring road the ground is very much more city centre than the out-of-town Ricoh Arena. However whilst their core support is strong question marks have to be raised over the potential maximum size of a fan base when the south, east and north of Warwickshire is already pretty well targeted by the East Midlands behemoths. With the football club in dire straits this city's rugby club could blossom with the right stewardship.

Blackheath are another grand name of London's rugby scene, unlike any of the others they are located in South-East London rather than on the A316 and have a ground with a large enough footprint to build a PRL compliant ground, the planners and NIMBY's might make that hard to achieve but Quins have proved anything is possible. London is something of a crowded market but its size is so vast that it can easily support a team in the east. Fan base is somewhat unknown but the growth of the south-west London clubs over the 15 years of professionalism gives plenty of hope.

Moseley has gone through some tough times in recent history but has come through it with a settled home on Billesley Common which has planning permission to become large enough for PRL approval. Low attendances are a worry but with Birmingham being a vast conurbation without a single top club a period of success could change that. A weak playing squad makes them favourites for relegation from the Championship next season which would delay any plans for a season at least.

So if you are a Russian Oligarch, an Arab oil billionaire or a rugby man done good where should you invest your cash? Coventry is the obvious answer. The football ground could be used for one off "Big Games" and the local area is a hotbed for rugby talent. Reviving the old rivalries with Northampton and Leicester should help to grow a fan base. If Northampton can become European Champions why not Coventry?