What is limiting Tigers success Part 2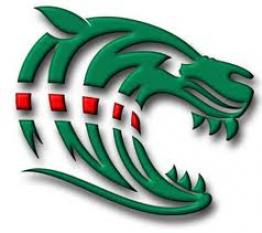 By TigerR
August 26 2012
Eight Premiership Finals in a row makes Tigers the most consistent team in England over the last eight years but only three wins hints at a glass ceiling that is limiting the success of the team. Results in the European Cup also show a marked decline over the eight year period.
With respect to the European Cup we may blame the Premiership salary cap. Tigers just do not have the budget to compete with the top French clubs and Irish Regions. One of the reasons why the cap is so low is that the cash in England generated from International matches, distributed via the RFU and PRL, is spread amongst twelve clubs whereas the Irish concentrate their money in three regions.
However, in England Tigers should be able to compete on a relatively even playing field. And compete they do, consistently finishing first or second in the 'league' and then making the final. Part of the reason for their consistent success is their record at Welford Road. Another reason for their success seems to be a large squad so that the Tigers can continue to be highly competitive when injuries strike. However a large a squad means that the average salary is less than some other clubs. Tigers are famous for getting some players to stay at Welford Road even when they have a better offer from elsewhere. Players like to play at Welford Road and have the chance of silverware. However these strengths may also be weaknesses when it comes to Premiership finals.
You can only pick fifteen to play at a time in the final so a large squad full of good players may be beaten by a club with a smaller squad of higher-quality more highly paid players. Of course some of the highly paid players may be injured in some of the other clubs but they will not reach the final. The other club reaching the final in any year may well have been lucky with injuries and so able to field very close to their best fifteen plus a descent bench.
The other strength that may be a weakness is Welford Road. Tigers play 50% of their league matches at Welford Road and usually the Premiership semi-final. However the final is never played at Welford Road but at Twickenham. The pitch at Twickenham is huge. The pitch at Welford Road is famously narrow. The Tigers squad is I fear constructed to take advantage of the narrow pitch. Blistering pace is not prized. The ability to run over a defender is. Our wingers of recent years have often been strong and direct. Our squad has often seemed to be strong in the forwards, which is great when there are not so many open spaces. However at Twickenham the backs have enough room to run round slow forwards.
Do Tigers need to take a gamble and prioritise the recruitment of fast quality backs over strength in depth at no 6? Do Tigers need to slim down their squad to be able to afford a higher quality first fifteen? I think the answer is yes, but it would be a risk. However I don't detect that Tigers' recruitment for 2012-13 has been conducted to this agenda.