RWC2015 - The 2015 Season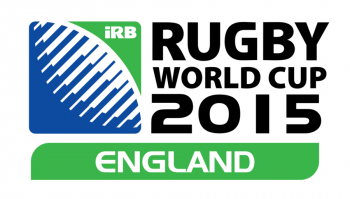 By SK88
October 12 2012
From the World Cup final, on the 31st of November, to England's tour in Australia, starting June 12th, is only 31 weeks. 31 weeks to fit in 24 Premiership games, 9 European games, 6 LV Cup games and the 6 Nations too. Maths buffs will notice that those numbers add up to 39. So something's got to give. Quite a lot has to give frankly.
The first compromise that must be reached is pushing the Australian tour back one week by making it a 2 test tour rather than a 3 test tour. It is a bit of a joke that England goes on tour the summer after a World Cup anyway and even more of a joke that they play the same side 3 weeks in a row. This gives a week more breathing space without starting to eat into the next season. The other compromise must be that reached is Premiership rugby playing right through the 6 Nations. There is no option not to.

The IRB require all professional domestic rugby to stop during the World Cup and PRL have already agreed a compensation package with the RFU/England 2015. This is a sensible compromise from the RFU as the clubs will be facing major disruption even if they are in line to benefit from a successful tournament, and is an example of the current good relations between the bodies. Clubs like Wasps, Irish, Sale and, if they are still with us, Welsh are in a far more perilous situation than the other clubs as they have no means of generating revenue during those fallow weeks. A few conferences are hardly going to replace 3 full Franklin's Gardens but it does keep some cash flow going. Frankly I don't think PRL would want to play during the World Cup group stages anyway; you are flogging an inferior product than normal and going up against 10 games a week which are going to sell an average of 55,000 tickets.


The knock out stages are another question, I think that to make the fixture list work the first two weeks of the LV Cup group stages must be played before the World Cup and the last two rounds on the quarter final weekend and the semi final weekend. There will only be 4 matches on the first weekend and 2 on the second, so the LV Cup fitting around the other matches seems a sensible compromise. The semis and the final would, as now, be played during the 6 Nations.

How the European competition will look is the biggest unknown, it looks likely that some form of restructured competition will emerge from the wreckage of ERC and that competition will still be a 9 round tournament. The group stages will either be played as 3 blocks of 2 games with the quarter final after the 6 Nations, as currently, or more likely the French will get their way and the calendar will shift so that there is 2 blocks of 3 games, all before Christmas, and the quarter final will be in January, with the semis and final in April.

Either way the Premiership will have to have 4 rounds of games mid week. If they decide to start the season on the Sunday after the World Cup final that goes down to 3. If they play the whole LV Cup during the World Cup period it goes down to 2.

Given the recent record of English clubs in Europe it is possible they would organise a round of fixtures on the weekend of a European Cup final. Worst case scenario (or best case really) 2 games would go ahead and that would require all 4 teams involved in the European finals being in different games. More realistically only a couple of games would have to be moved. This is hardly ideal, as you would be making life very hard for a successful side but these are extra ordinary times and bad weather has forced Championship clubs to deal with much tougher fixture lists. In the first European season Tigers had to play league games mid week after progressing to the final, it would hardly be new. Otherwise we will have some clubs forced into playing mid week rugby whilst having a weekend blank on the fixture list.

These varying numbers of mid week games could occur at any time, if Europe is played in 2 blocks of 3 games all in November and December then the Premiership would have only played 2 games by Christmas; some early mid week games might be played to give the table some shape. Or Premiership Rugby might look at playing games around Bank Holiday weekends (Easter is 27th of March, other Bank Holidays are 2nd and 30th of May), with a Good Friday and an Easter Monday round of fixtures for instance. This has a long history in both Football and League.

These various permutations make a block of European fixtures more attractive as they also leave us with a block of domestic fixtures, it is easier to mould a schedule to allow 3 games in 10 days if you have 4 weeks to play with rather than 2 weeks here and 2 weeks there of different competitions.

Premiership Rugby chiefs will be praying for a mild winter, and preparing for a freezing one, as no permutation of the schedule has any slack for cancelled fixtures. This sounds harsh and a recipe for trouble but really is only forcing investment in facilities that would be useful for years to come. Tents and anti-frost systems are hardly new or onerously expensive, just pricey enough for there always to be something more important to spend the money on; this is the perfect excuse to invest.

So what do we know for sure?

That the World Cup final is on October 31st and the Premiership final will almost certainly be on June 5th, 31 weeks later. 31 weeks to fit in a whole season. 31 weeks to fit in 39 games.