RWC2015 - The Schedule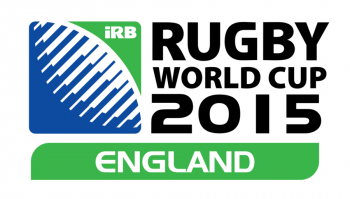 By SK88
October 24 2012
The Schedule England 2015 has announced they want to sell 2.9m tickets, which works out an average attendance of 60,000 per match. To emphases the scale of this ambition only the 1994 FIFA World Cup in the USA has had higher average attendances, 68,000, whilst Euro 88 in West Germany has the highest of a European tournament at an average of 58,000.
To state that this is ambitious is obvious, but is it too ambitious? If we assume the knock out rounds will all be sell outs with the Millennium Stadium as the smallest stadium then the average for the group stage will have to be 56,500.

In those Group Stages the number of Tier 1 v Tier 1 games is 8. Assuming all those sell out in the larger Stadiums such as Wembley, Twickenham, Old Trafford and the Millennium Stadium, the average drops to 50,640. More like it.

24 of those remaining games will feature one Tier 1 side (defined as Argentina, Australia, England, France, Ireland, Italy, New Zealand, Scotland, South Africa, Wales) against either a Tier 2 side (Canada, Fiji, Georgia, Japan, Romania, Samoa, Tonga, USA) or a Tier 3 side (anyone else that qualifies). Those Tier 1 nations should bring plenty of fans and attract plenty of English fans too but due to the lack of 50,000+ capacity stadiums they will need to be attracted in areas that already have several other big games to make up for the games that will be staged in smaller venues. For instance if Welford Road hosts 1 game then Old Trafford would have to host another to balance the numbers.

This is where the real logistical challenges are presented. Wembley and Old Trafford are unlikely to be available at the same time, the first three weeks of the tournament are in the Premier League season and the final week of the group stage is in the final UEFA 2016 qualification window. There is a pretty high chance that England will have a crucial game in this period even given that fears of rugby ruining football pitches is over estimated, it's never hurt Swansea City, will the FA really run the risk of the derision of the tabloid press coming down on them should England lose to a freak bounce from a divot (like Croatia in 2007)?

All the other football grounds (15 of the 20, or 16 presuming West Ham take residence in the Olympic Stadium) face the same issue of scheduling even if the Football League clubs take a more reasonable stance (and having a Leicester man like Greg Clarke in charge you'd hope they would).

Frankly they seem to have made a rod for their own backs as now any short fall in attendance will be seen by many as a failure, when in fact they could average 10,000 less and still be the best attended Rugby World Cup in history and 4th best attended tournament in European history (Euro 88 West Germany, World Cup 2006 Germany (52,000) and 1966 England (51,000)).

After the outcry at the last World Cup at the Tier 2 sides compacted schedule it has been reported that all Tier 1 sides have agreed to play mid-week, if required, which is a massive boost for the schedulers. This opens the way for some famous nights as nothing beats an underdog upset victory under the floodlights.

One way to help the scheduling is if, following the UEFA Euros format, all sides from a group played on the same day. You'd have mid-week double headers (with kick offs at 6 & 8) and Saturday quadruple headers (12:30, 3, 5:30 and 7:45 kick offs). This might not seem likely with the conservative IRB but ITV and French TV are the masters and this is a proven format from Football.

If we take the following as a draft draw the tournament could look like this:
(10)Twickenham (82000): England v Fiji, England v Japan, Ireland v Samoa, Argentina v Australia, Italy v Argentina, 1 QF, 2 SF, 3rd place play off and Final.
(4)Wembley (90000): NZ v Ireland, Australia v Italy, England v France, 1 QF
(7)Millennium Stadium (74500): Wales v Russia, Wales v USA, Wales v SA, Georgia v NZ, Australia v Argentinan SA v Russia, 1 QF
(6)Old Trafford (75765): France v Scotland, NZ v Samoa, England v Scotland, Wales v South Africa, Wales v Tonga, 1 QF
(5)Villa Park (42, 788): Ireland v Georgia, France v Fiji, Argentina v Canada, Italy v Canada, SA v USA
(3)St.Mary's (32689): Italy v Romania, Russia v USA, Georgia v Samoa
(4)St. James Park (52387): Scotland v Fiji, Scotland v Japan, Romania v Argentina, Australia v Canada
(3)Olympic Stadium (60000): SA v Tonga, Australia v Romania, France v Japan, NZ v Namibia
(3)Kingsholm (16,000): Namibia v Samoa, USA v Tonga, Georgia v Namibia
(4)King Power Stadium (32,000): Ireland v Namibia, Canada v Romania, Russia v Tonga, Japan v Fiji
Presuming total sell outs that would bring in c.2,946,000 at an average of just over 61,000. So not a million miles away from what England 2015 must be planning. I suppose you could say 4 games in Leicester are too many, but as Martin's great-great-great-grandfather Samuel Johnson once said "He who is sick of Leicester is sick of Life".