Tigers v Northampton Saints Match Report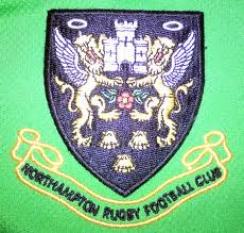 By TigerR
November 3 2012
Tigers Defeat Saints Leicester 16-12 Northampton This was a generally poor game of rugby football played in front of a sell-out crowd. Leicester deserved to win because they dominated possession and territory and because they scored the only try of the game just after half time.
It was a bright if cool day in the East Midlands. Ideal for a good game, perfect except perhaps for a stiffish breeze that favoured Northampton who were playing towards the Welford Road in the first half.
They kicked off and a defensive touchfinder from Ben Youngs led to a line out to Northampton in the Tigers half. They line out was won by Saints and they kept the ball through several phases before a penalty was awarded which Ryan Lamb converted into three points.
From the kick off Tigers won the ball and pinned Northampton to their line for several waves of attack but did not score. Almost as soon as Saints got into the Tigers half again they got another penalty and again Lamb obliged.
Then Tigers dominated territory but George Ford could kick only one of four attempts at goal. Then as the half drew to a close, Tigers won another penalty with 40 minutes on the clock and Ford stroked the ball over to bring the scores level at half time.
At half time the breeze seemed to die. However Tigers came out strong and attacked close to the scrum down the middle of the pitch. Eventually a backs move also close to the scrum saw Matt Smith go over near the posts: it was the one incisive move in a match dominated by defences.
Tigers saw more of the ball but Saints looked marginally more inventive with the ball without breaking the Tigers defence. Both line outs took it in turns to have good periods and both scrums had their moments of ascendency. There were errors from both sides.
George Ford missed penalty attempts to take Tigers further clear but got one more, and with five minutes to go Ryan Lamb added his second penalty of the second half to set up a tense finale at 16-12.
At this point Tigers tried to run down the clock by ignoring the backs and driving forwards at the Saints defensive line. This backfired as the ref. gave several penalties for sealing off. However, despite 15 exhausted Tigers and 14 exhausted Saints, defence continued to win the day.
The negatives were that George Ford did an excellent impression of a 19 year old tyro playing in a big local derby, that Ben Youngs was unable to impose himself, that Anthony Allen did well at times but not well enough to suggest he should be an international and that referrals to the TMO are going to ruin the flow of the game.
The positves were a Tigers win, a full ground, a strong performance from the pack, Julian Salvi managing a whole game (as did Callum Clark) despite a lay off and that try.