Tigers v Bath Match Preview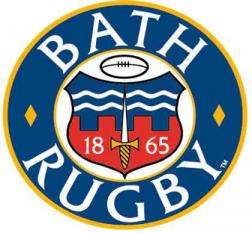 By ChrisC
November 26 2012
Sense & Sensibility. We had a dinner party, just six of us, and it was one of those evenings where initial generosity with the Gewürztraminer and then Malbec predictably led to the port, then to brandy and thereafter to much pretentious nonsense being spouted until one of our number came up with an interesting conundrum.
The premise was; you would be given the gift of eternal life and choose at which point in your life it was to be – a kind of Groundhog Day. The catch was you had to surrender one of your senses to get the gift.
Daft of course but the sort of thing that happens when drink has been taken to excess.
First we had to decide if we wanted the gift – which we all did. Then we had to decide on the point at which eternity would be set. For me it was the summer of 1986 when my stars were, in retrospect, perfectly aligned and although I didn't realise it a friend did and at that year's annual summer barbeque, which we held in our garden in August every year, he asked if I realised that this was my "purple patch" and was I enjoying it as there may not be another? I didn't realise it at the time or indeed fully appreciate it but looking back I see how right he was.
So wanting the gift what sacrifice would we be prepared to make?
Sight? How could the ability to see the changing seasons unfold or seeing a new born foal staggering on its first journey be forgone.
Hearing? But think of all the wonderful music that would not be heard or the sound of birdsong on a summer's morning falling on deaf ears.
Smell? The loss of reminiscence of an autumn evening walking hand in hand with a new love, brought back to life by the smell of smoke from some leafy bonfire. Newly mown grass in spring – all gone.
Touch? The softness of a baby's skin or the feel of a loved one's comforting hand, what a loss.
Taste? No more the spicy aggression of a Sri Lankan curry. Those first sweet spring potatoes left unappreciated and relegated to the status of carbohydrate, wonderful wine to mere intoxicating liquid.
We agonised over our decisions and were about to forgo our own Groundhog Days until one of our number, the designated driver and limited to what must have seemed like an eternity of J2O, added her opinion: How about Common Sense?
The rest of us, stunned into silence by her sagaciousness, thought that a splendid sacrifice, after all we did without it for most of the time anyway and while it was an instinct rather than a sense the sacrifice was made to the letter, if not the spirit of the deal.
The absence of common sense is widely seen. In politics, religion, business, love and of course sport and I joined in last Sunday when, replete from a roast lunch and with the rain beating a tattoo on the French doors, I settled down to watch Tigers play Wasps, stupidly believing that it would be an enjoyable way to pass a few hours.
How wrong I was. Of course common sense should have told me that a wet Sunday afternoon at Adams Park was not conducive to enjoyable rugby. For heaven's sake how many times had I been there in person, including during its previous incarnation as The Causeway Stadium, been wet and cold and come away unhappy? How many times had I watched matches with key personnel missing through the call of international duty and felt cheated? How many times had I cursed Sean Davey's officiating? When will I ever learn?
But, pathetically, there I was hoping, expecting, yearning to be entertained. I suspended common sense but August 1986 didn't miraculously reappear.
It was an awful match. The weather was awful. The players were, by and large, awful. The referee was awful and it was a thoroughly miserable spectacle. The only saving grace was that I didn't have to endure Miles Harrison and Stuart Barnes as the broadcast was by way of ESPN. I'd had enough of those two the previous afternoon when they added their mediocrity to that of England. At least I wasn't expecting much of Lancaster's England so wasn't disappointed.
I'd had a precursor when I watched Bath and Quins play on Friday night in another poor match, decided by the respective boots of Kiwi Fly-halves Nick Evans and Stephen Donald. Both sides butchered try scoring opportunities, the worst being when Fijian Semesa Rokoduguni knocked on with the Quins' line at his mercy, thereby failing to add to the two tries that he scored in the LV= Cup.
With the international circus staggering to its conclusion and just England and Wales scheduled to inflict yet more agony on their long suffering supporters next weekend, Tigers should be able to boost their pack with the considerable presences of Martin Castrogiovanni and Marcos Ayerza who will have completed their international stints. Tom Youngs will still be with the hapless England of course and so George Chuter looks set to join up to produce an experienced and high class front row.
Bath will be denied Davie Wilson who got a short run out against South Africa last Saturday, maybe Lancaster felt guilty – who knows? In any event Bath will be without him again come Saturday and, I guess, as Paul James will be with Wales, Gary Gold will probably go with Charlie Beech on the loose head side in place of the missing Welshman in what would be just the fourth Premiership start for the ex Wasp since he joined the west country side at the beginning of last season, so he hasn't been pulling up any trees (see what I did there!?). Nathan Catt, who I personally rate, has been missing since the Exeter match so maybe he's injured.
I expect that these two will be joined by Samoan international Anthony Perenise who featured in the World Cup and who's fearsome in the loose but perhaps less accomplished at scrum time, so I'd expect a full strength Tigers' front row to have an edge here although in the loose Perenise and of course the indefatigable Lee Mears should have a distinct advantage. How relieved Mears must be to have called time on his international career.
The Tigers' line out against Wasps was a bit of a mess for a while but with Geoff Parling trying to read the runes for England Louis Deacon will bring his considerable presence to the set piece and will need to be hitting the rucks and mauls like a steam train, probably again likely paired with Graham Kitchener, although I'd be as happy to see Ed Slater face up to Dave Attwood, the ex Gloucester man having slipped off the England radar and he maybe being paired with Dom Day, who signed from Scarlets for this season, if Stuart Hooper is again on duty in the back row should both Ovens and the excellent Fearns still be absent.
The days of Bath's chaotic line out are seemingly a thing of the past and with Parling missing I see this as being pretty close although with Steve Mafi likely to be available the presence of the Tongan could just even up things should Hooper be on back row duty and if he's back in the second row then Tigers could just edge it with Mafi's presence. Should the big south-sea islander be unavailable for any reason or, perish the thought, not selected, then I'd favour Slater replacing Jordan Crane who's still off the pace.
If Tigers will be pleased to see the heavy horse, in the shape of Castrogiovanni and Ayerza, gallop into sight, then Bath will be just as ecstatic to see the return of one Louis-Francois Louw who's only played for them three times thus far this term but is now back from winning his sixteenth Springbok cap and being the latest open-side to make fools of England's back row.
Louw really is the most splendid player and it will be fascinating to see him up against another (ex) Bath favourite, who's now enjoying the same status with Tigers' supporters; Julian Salvi. Salvi had a tough time against Wasps' Poff who's a good player in his own right but nevertheless I'm sure welcomed the intervention of Sean Davey at Adams Park when the referee permitted both the Kiwi and Billy Vunipola to cheat unfettered at the breakdown. It's to be hoped that this week's match officials at least referee both teams to the same law book and we get a decent and fair contest.
I hope that Thomas Waldrom will be fortunate enough to continue his banishment by Lancaster and that we'll see him at #8, for to describe Jordan Crane as one dimensional at the moment is probably a compliment, so I trust that Tigers' "Pork Pie Kiwi" will be restored to Tigers and that his de-coaching (sic) by England will soon become a distant memory. I wonder if he ever regrets discovering that English grandparent? If Tigers' manage to field Salvi, Waldrom and Mafi then it'll be another high quality unit and pretty much the best Tigers can muster.
The Bath breakaway unit is hugely boosted by Louw and with British Lion Simon Taylor back in harness they just need the excellent Fearns to be available for it to be party time at The Rec. As it is it'll be another exciting contest, match officials permitting of course.
With Michael Claassens a hugely experienced scrum half I worry about Sam Harrison again being deployed. Young Harrison has promise I'm sure and his pass is top drawer but that's it. His play is so predictable that the opposition can give their brains a rest as they know what's going to happen so unvarying is he. Tigers badly need to be asking questions of opposition defences and Harrison just doesn't do that in the way that Ben Youngs does or indeed Micky Young does. Surely the England Saxon isn't injured again for if he's fit then once again his absence, during precisely the time for which he was signed, is another in a long list of the Cockerill mysteries. Unless the Tigers' pack is supremely dominant and gives Harrison the legendary "armchair ride" then I see big problems for Tigers in this department should Cockerill display his usual selectorial obduracy.
Sometimes when watching Stephen Donald I think "is that it?" so ordinary is he. On other occasions I think "oh I see what the fuss is about!" Sadly of late I've had similar feelings when watching George Ford, who left match winning points on the pitch against Wasps and whos tactical and place kicking was into the "is that it?" category against Wasps.
As a consequence of the constipation at half-back the Tigers' backs only seemed to see the ball last Sunday when it was being carried by a Wasps' attacker.
I wanted to see a Young/Ford/Bowden/Smith/Morris/Thompstone/Tait combination and I almost got my wish, sadly a vital component was missing; Micky Young, so the whole attacking edifice crumbled.
On last Sunday's performance it was apparent that Dan Bowden needs perfect circumstances to bring his deep laying distributing game to life and does not have Tony Allen's ability to bring the backs into play when circumstances are less auspicious. Allen's work without and off the ball is usually and wilfully missed by his detractors so I expect to see him restored at Welford Road next weekend, "man flu" permitting obviously. If he's again absent then I'll have concerns for if Matt Banahan is deployed at inside centre he could run over Bowden and Ford as the big Bath man takes some stopping. Subtle he's not but who needs to be subtle when you're as big as he is?
In pure playing terms I'd prefer to see Ben Williams at inside centre. I really like Williams but even if he's fit I've a feeling that his pace and skill will be sacrificed for the might of Banahan.
With Manu Tuilagi busy forming a one man attack unit for England (are you sure that electing to play for England was a good idea Manu? Really?) Matt Smith looks set to continue at outside centre and will be hoping to get a touch of the ball going forward. I did have a radical thought (I do sometimes) of having, the now available, Goneva play where he made such name as he had, in his international and French league position of #13. Radical as I say in these enlightened days of players playing out of position but maybe worth a try sometime? Both figuratively and literally.
Dan Hipkiss had been having a bit of a settled time at outside centre for Bath but after going off injured in the LV= Cup match against Newport he's been missing with Banahan and Rokoduguni sharing the shirt of late. If he's fit I expect to at least seem him in the match day squad for the trip to his spiritual home.
I suspect though that Banahan will get one of the centre spots and if it's at inside then we'll maybe see Semesa Rokoduguni at outside centre looking to justify his elevation from Bath United. The Army XV and Sevens player looking a dangerous player.
Out wide it's hard to judge the attacking attributes of either Niall Morris, who made an extraordinary try saving tackle on the invisible (to Lancaster) Christian Wade and for my money is the heir apparent to his compatriot's shirt at full back, or Adam Thompstone. In fact I'm struggling to remember much in the way of attacking moves from the Tigers' backs at Adams Park and Matt Tait seems wasted at full back. With his skills and pace he needs to be nearer to and in the action.
The outstanding Tom Biggs has at last, at long, long last been spotted by Lancaster and belatedly called into the training squad for the match against the All Blacks. It's probably too much to expect that he'll actually get into the match day squad, after all he just happens to be in fantastic form and when did that ever count for anything in Lancaster's brave new world of management speak, skill sets, journeys, processes, analysis and such guff. Of course the England coaching set up can take a form player and turn him into a plodder (qv; Ben Morgan), so God help Freddie Burns if he gets a shot,or play him out of position (qv: Mike Brown), so who knows maybe Biggs will even get a start – at prop!
Tigers for their part will hope that Biggs is away, it's bad enough having to face Varndell and Wade one week without having Biggs and Kyle Eastmond the next.
Eastmond has really impressed me this season. Signed from St Helen's for 2011/12 he had a gentle introduction to the senior code with just three Premiership appearances from the bench last term but this season he's already started nine times in the Premiership, scoring three tries in the process, and has also cut his teeth in Europe with two further starts and another try. Cross code converts often don't prosper but this one looks to be a real success.
I do feel a bit for Ollie Woodburn t though who I thought looked a real hot prospect last season but maybe if Biggs is away he'll get a run out as Agulla took a big hit last weekend and may not be entirely match fit.
Tigers' supporters' "favourite" Nick Abendanon has also been a regular starter for Bath this season in both the Premiership and Europe and continues to do his thing. His running back of the ball can be a real strength but it can be a real weakness as well if he gets isolated too far away from his support and soTigers will need to be more accurate with their kicks and more assiduous in their chasing. If they let the Bath full back get amongst the broken play he's a real threat, especially given the potential participants in the Bath back three and with Rokoduguni and Banahan lurking about with intent.
It's going to be a hard match for Tigers. The hosts' main hope is that their pack gets some dominance and their half backs can and do function, if not there could be problems ahead.
The big plus is that the match is at Welford Road, so the relative narrowness of the pitch is a sheet anchor on the wide men and it is, after all, Bath paying a visit. But Tigers' are hardly in a purple patch but common sense indicates Tigers getting a narrow victory.
We danced to "I Want To Wake Up With You" by Boris Gardiner at that 1986 barbecue when the Jamaican's record topped the charts. Tigers will need to wake up their "A game" to get a win next Saturday otherwise it'll be a case of another chart success of that time; The Communards cover of Harold Melvin and the Bluenotes' 1975 hit – "Don't Leave Me This Way" being more appropriate for the Tigers' faithful as they wend their way home in the dark December night with their sensibilities in tatters.