Worcester v Tigers Match Preview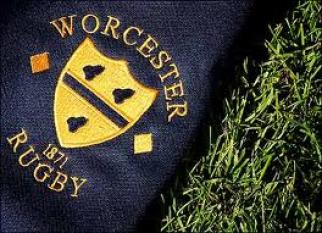 By ChrisC
December 31 2012
Sunshine Superman Working in a West End department store in the 1960s was wonderful, especially as when I left school my first job was in the offices of an engineering company where I was like a latter day Bob Cratchit.
The highlight was the existence of Stella who to me, as a fifteen year old, was a very sophisticated, glamorous grown up, although she was herself only nineteen. I worshipped Stella and had a crush on her of huge proportions. So when she was delegated to teach me to type my working life was briefly joyous during the time I got to spend with her.

Familiarity and social chattering during working hours was strictly forbidden, so my stomach did somersaults when, during her attempts to persuade my unresponsive fingers to flit over the keys of the big Remington typewriter as did hers, she whispered that she'd like to meet me after work in the nearby Wimpy Bar.

The afternoon dragged by until at last it was 5.30 and, in nervous anticipation, I rushed to wait for her. After ordering coffee for us I found a table and before a minute had passed Stella had gracefully slid onto the red plastic upholstery of the bench on the other side of the table. The coffee arrived and Stella revealed the reason for our tryst. She had told her husband, who had a job vacancy at the department store where he worked, about me and she wanted to let him know if I was interested in going to the store for an interview. Was I? Was I? I couldn't wait!

After the gloomy silence of my office, and the musty air of quiet desperation that permeated the place, the store seemed filled with light and animation. I was enamoured at first sight. Stella's husband showed me round and I met his boss, a stern ex colonel in the Parachute Regiment, to get the final inspection and interrogation. I was then offered the job which had the benefit of a £9.00 per week wage. Riches beyond the dreams of avarice beckoned.

I loved my new job which had one, and only one, downside; I had to work on Saturday mornings.

But as is so often the case a downside has its friend; an upside, not far away, which in this case was that I got every alternate Wednesday as a day off.

During the summer months of the ensuing years, while my girlfriend of the time was at work, I spent many of the days at the local lido, swimming, sunbathing and reading. There was little unemployment so, apart from the staff, I was often the only male there, sharing my lazy summer Wednesdays with young mothers and their offspring, who provided a pretty, if noisy, backdrop while I listened to my little transistor radio, which was permanently tuned to the wonderfully subversive pirate radio ship; Radio Caroline. I'm still reminded of those sunny, carefree days whenever I hear Donovan's "Sunshine Superman".

There'll be no warm sun at Sixways this Friday but I'm sure Worcester Warriors will be ready to give Tigers a red hot reception.

Worcester's Richard Hill has been able to field a side showing minimal changes over the past five weeks or so which have encompassed three Premiership fixtures and two in the Amlin Cup, both close affairs against Perpignan. Warriors winning by a solitary point at Sixways, before going down by seven in France. Their three previous Premiership fixtures included an equally close result at The Stoop where they were just four points adrift of a famous victory.

London Welsh were the last team to visit Sixways, they also came close to turning over the home side who edged it by seven points thanks to the visitors' Gordon Ross having an off day with the boot.


Last Friday Warriors travelled up to Salford to meet Sale Sharks who are in desperate straits with the main entertainment speculating who their head honcho; Steve Diamond, will find as the next culprit for his team's travails, especially as Mitchell is the latest to jump ship. In the event though Warriors gave the north west side a late Christmas present by going down by thirty-three points to twenty-seven. I've trawled back in the stats and I think that had they managed a win it would have been just their second such victory in four seasons of Premiership rugby.

Warriors play an odd sort of game. They seem to have the players and the attributes yet not the performance. Sometimes they look like the Saracens' players in that there are some decent players but their reliance on the boot of Andy Goode, a stolid and an unambitious style of play and the fact that they seem content to terminate proceedings and grab a losing bonus point as a drowning man does a branch, is limiting. Richard Hill seeming oddly content at such outcomes.

Tigers meanwhile prevailed over Gloucester in spite of the best efforts of referee Andrew Small who provided a poor advertisement for the standard of our Elite Referees. Tigers ended 2012 in third place in the Premiership with just two points encompassing the top three clubs – "not a sheet of Bronco in it", as the saying goes. Tigers' victory has opened a five point gap to Gloucester who remain in fourth place, just a solitary point ahead of the resurgent Wasps.

Worcester have ended the year down in ninth place on twenty-five points, two behind Bath and five ahead of London Welsh who next entertain Harlequins at the Kassam.

Worcester have an opportunity, with Bath away at Wasps, to pull away from the lower reaches and climb above Bath if results go their way however first they have to overcome Tigers at Sixways.

Tigers for their part will know that with London Irish unlikely to overly trouble Gloucester at Kingsholm, Saracens looking a good bet against Sale at Vicarage Road and likewise the aforementioned Quins at the Kassam they can't afford a slip up either as the current phase of Premiership action draws to a close ahead of the HEC and LV= Cup taking centre stage before the Six Nations nonsense starts.

Tigers simply destroyed the Gloucester pack. No ifs, buts or maybes. It mattered little which front row Richard Cockerill deployed and it was left to Mr Small to assist Gloucester by changing his refereeing of the scrum and ignoring the exhortations of his touch judges alerting him to repeated Gloucester infringements to provide some relief to the visitors.

Whether Martin Castrogiovanni starts with George Chuter and Marcos Ayerza or it's Dan Cole with Tom Youngs and Mulipola the Worcester front row will have to do better than they did against what is regarded as an underpowered Sale set up.

Richard Hill's default front row combination has, with the superb Matt Mullan missing since he appeared from the bench against Exeter on 3rd November, been ex Welsh international Ceri Jones, who for so long was a fixture in the Harlequins front row, with countryman Ed Shervington wearing the #2 shirt he's made his own since joining from Ospreys back in 2010.

Keeping the Celtic theme going, since joining from Agen, Scotsman Euan Murray has wrested the tight head from another ex Quin; John Andress, who's having to be content with a bench spot these days.

Personally I don't think the forty-nine time capped Scot has hit the heights that he did when he became such a hot property while at Northampton but he's a classy player and may still be feeling his way into the Sixways modus operandi.

Hard though to see how the Warriors' front row is going to get much joy out of a confident Tigers' trio.

Geoff Parling gave a good show reel of his talents to Gloucester who are reputed to be courting the Tigers' star to fill the void they have at lock. He was once again assured at the set piece, tackled like a demon and even made a gain line break. So it'd be odd if he didn't start next Friday.

I also expect to see Louis Deacon again partner the current England lock as they make a formidable and complimentary pairing in the second row.

Another ex Quin; local lad James Percival, is keeping ex Sale stalwart lock Dean Schofield on the bench of late for Warriors although I wouldn't be shocked to see the ex Toulon player bring his special brand of abrasiveness to proceedings, rekindling his old Sale partnership with the athletic Chris Jones who looks a fixture. This would be a sprightly and accomplished combination and give Tigers' something to think about, especially in open play.

It's the time for New Year wishes and one of mine is for Matt Kvesic to join Tigers.

My goodness he's a good player and very impressive against Sale when he scored a classic open side's try from a rolling maul as well as seeming to be everywhere all around the pitch in a very smart, athletic performance. On Friday he'll have a chance to scrap it out against Julian Salvi, for my money the best #7 in the Premiership, although after the past few weeks Tigers' favourite Aussie will be wondering about referees, having recently fallen foul of glaring errors by Messrs Rolland and Small.

Ulsterman Neil Best, who swopped jobs with Tom Woods, has lost none of his aggression and he also got over the whitewash up in Salford last Friday evening. Both Best and Kvesic are athletic and this athleticism is continued by Tongan Semisi Taulava. Joining Warriors from Rotherham for this season, having been at Pertemps Bees before that, this lad is as tough as Ironwood and used by Warriors as an apa'apai against the opposition.

All three are especially adept at breaking from the back of a ruck or maul with Taulava looming at the back of the scrum. The Tigers' back row will have to be on top tackling form to thwart them.

It was great news to hear that Tom Croft is fit but now he has to get past Steve Mafi who's also restored to the rudest of health providing a lovely cameo when he came on against Gloucester, showing his prodigious pace out wide.

It will have been heartening for the Tigers' faithful to see Jordan Crane have his best match since returning from his long break for injury. Waldrom will know he has a battle ahead to get his starting spot back if Crane continues his progress. With the forecast for Friday dry it may be better suited to the Waldrom style of play but if Crane starts I think we can be confident that the breakdown will be forcefully contested. All we can hope is that the referee and his accomplices are accurate in their understanding of the laws and permit a fair and consistent competition.

Overall though it's likely that Tigers will have an advantage up front.

Paul Hodgson gets the Hill seal of approval for the Warriors at scrum half. I must say that I rather like young Johnny Arr and his pace around the set piece and rucks whereas Hodgson can be a bit measured and at Salford, on one occasion, Grove was penalised for holding on to the ball in the tackle when in fact he'd released it but Hodgson just hadn't collected it and Mr Barnes got muddled!

I've little doubt Hodgson will again get the start and face Ben Youngs, who must be another Tiger wondering what he's done to incur the wrath of the match officials of late, being harshly Yellow Carded in consecutive weeks. He had a good outing against Gloucester in what must be nightmarish conditions for a scrum half. Some of his passing was still poor although his kicking was better and all in all he was in decent shape.

George Ford's kicking from the tee was again awful – what on earth has happened to the young man's confidence. All his natural ability seems have been subsumed by some regimen being instilled by a coach somewhere. I do wonder if team management have ever heard of the adage: "if it ain't broke, don't try to fix it". His play around the park showed some nice touches, his kicking from hand was intelligent and largely of a good standard but a conversion rate from the tee of barely 60% isn't good enough. I hope that Toby Flood is recovered from whatever ailed him last Saturday as with Worcester's inherent lack of discipline there'll be chances with the boot and I'm not confident that Ford will be able to take them.

IF Ford, at nineteen, has youth and time on his side Andy Goode, eleven years his senior, is a credit to longevity in the top flight. He still runs good lines, still tackles well, is still an intelligent playmaker and the key to first survival and then success for his club. So he'll be mortified that he left sufficient kicking points on the Manchester turf to have seen his side squeeze home and be determined to make amends to the home support.

Tony Allen put in another bravura defensive and selfless team performance last Saturday. He got his team mates ploughing through the Leicester mud and even popped up out wide to take a ball that was slippery as an eel to score a well taken and decisive try.

It wasn't really a day for the outside backs, so Manu Tuilagi was largely involved in getting some much needed defensive practice and will be looking forward to it being drier underfoot in balmy Worcester.

The two main suitors for the Warriors' #12 shirt; Cornish born but Fijian qualified international Josh Matavesi , who Richard Hill brought in from Racing Metro has a dozen starts for his new club, and the centre strongman signed from Northampton, where he's being missed; Jon Clarke who's had just one start in the Premiership for his new club against Wasps, when he was on the wing and while Clarke has many attributes searing pace isn't one of them. That solitary start aside he's been deployed to start at centre three times in the Amlin and twice in the LV= Cup. He was injured early on in his Warriors' career but I'm surprised he's not being used more since as he could straighten the attack which should be welcome.

Alex Grove, the young Scottish international, who just a couple of seasons back was on loan to Edinburgh, has now made the #13 shirt pretty much his personal property, starting eleven of the twelve Premiership matches this season. I guess then he's likely to be on duty against Tigers. He's good to watch is young Mr Grove. He comes in to run good lines off his flankers and is part of a generally sound defensive set up.

Tigers' coaching team will though have spotted that the Warriors' defence can get a bit narrow with big runners going through the 12/13 channel often making headway, then there's space out wide where a combination of some odd positioning by another ex Osprey; the big Scottish international; Nikki Walker and the diminutive David Lemi means that there can be opportunities. I'd expect to see Manu Tuilagi, the big Tigers' wingers and Steve Mafi target the 5'9" 13 stone Warrior as well as heading for the 12/13 channel as it's there I think Tigers may find some rich pickings.

Lemi, capped 36 times for Samoa, who first appeared for Bristol in the 2005/06 season, is still extraordinarily dangerous as Tigers will remember from the try he scored at Welford Road back in September, it being one of the eight he's scored this season from twelve starts in all competitions.

Niall Morris and Adam Thompstone are looking a settled combination out wide for Tigers and on recent performances, and until Goneva, Hamilton and Benjamin are fit Richard Cockerill's options are limited anyway, I'd be tempted to leave well alone as far as starters are concerned, they're defensively strong and Thompstone's scored five tries from seven starts.

The last line of defence for Warriors in the Premiership is invariably Chris Pennell who's started in all twelve rounds, relegating South African Errie Claassens to just two Premiership starts on the wing which netted him a try. Claassens has been at full back once in the LV= Cup and twice in the Amlin Cup when he scored another try.

I must confess to have been impressed with what I've seen of Claassens but Pennell played well up at Salford and I expect to see him start again against Tigers, who will be looking for him to get isolated as he heads from deep toward his forwards, which is pretty much Warriors' default setting.

Player of all positions last Saturday; Geordan Murphy, for me, had a man of the match performance vying with Tony Allen and it's a conundrum for Cockerill whether to start Tait, if he's fit. For my money, sure in the knowledge that Goode will do a re-creation of the Blitz and having seen how play later broke up against Sale, I'd start the Irish genius bringing Tait on to continue his education and take advantage of any spaces that open up. Murphy, with his educated boot, will also add to the potential to put kicks behind and on Lemi.

I'm hoping that Tigers will prevail at Sixways and send me on my holidays happy. I think they will somehow.

While I'm no superman I'm nevertheless off to the sunshine so breathe easy for a few guff free weeks and I'll be back to have a look at Tigers' prospects against London Welsh when they make their first Premiership visit to Welford Road.

Adiós por ahora y mantenga caliente!