Lions v Barbarians in Hong Kong Match Trip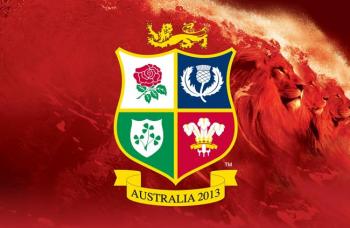 By iang
June 4 2013
Lions V Barbarians HK 2013 Introduction. First a bit of an introduction on me as it will help put into perspective my article. My first introduction to Tigers, like many, came via post-Christmas games and the baa baas, followed swiftly by going to Twickenham to see 3 final wins. Those were in the days when you could get a ticket on the day, get on the pitch after the game and have cigarette sponsors. This put me in good stead for the following years when it would seem that we would go to the cabbage patch just to be beaten by a last minute Barf try. The trip to the Wreck is still first on the calendar.
I've been to a few England Internationals in the past though never a 6 nation's game.

Hong Kong.
When the first opportunity came up to work in HK 18 months ago, I jumped at the chances as they don't come along that often. Luck would have it that I was invited back again to work on the same project. Working abroad is not normally part of my remit, putting aside my early days in the Army. The first thing to hit the radar was the Lions game. I arrived the day after the players, I was wearing my Tigers shirt just in case they were short of numbers..

Build up.
The build-up to the game was very low key. Low key as in you wouldn't know the game was going to take place. Sure there were a few Lions shirts around town, but no advertising or promotion of the game that I could see. A ticket for HK residents was the equivalent of 90 of your English pounds. Thinking of the status of the game I do feel that this was overpriced. As it was the ground was half full and I guess they were aiming at a specific limited audience. I'm not sure how this cost compares to a Lions midweek game or 6 Nations game. It's said I'm a little tight/careful with my money depending on your view point. Maybe there was a missed opportunity to spread the game though. I'm told HK 7's is massive here so there is a market.

The weather during the week was manageable. Yes it's warm with high humidity but nothing like the actual day of the game. Let's say I wasn't fully acclimatised and not over jet lag, however I did feel early in the day the weather was dangerously hot and it was a battle to get enough fluids into me. Normally we would be talking about beer, but I'm not joking! Maybe that explains why there was little (nothing) outside of the ground. There was a large tented hospitality section, though that would have set you back as much as the game ticket. Yes I'm a tight git, I get it!

Visit HK in the winter months when it's like a UK spring. 10 degrees is deemed to be cold. This is where East meets West and is a place full of contrasts.

Once inside the ground there was a bit of entertainment which manly involved drums with a few bagpipes thrown in. I had my photo taken with the Lions mascot being the tourist that I am. I managed to slip my Tigers hat on him for added effect. He didn't seem to mind and kept smiling. There was a few tigers shirts (hurt your eyes dazzling strips), however the best shirt had to be on, I'm guessing, a saintanist. There in all its glory was Hartley across is the back of his brand new £60 shirt. There were official merchandising stands but I did note that they were more expensive than you would pay at home.

Nice bit in the program about the Tigers - Lions and particularly brothers Young. It would have been nice to have the match day squad included in the program though. My eyesight with sweat running into them is not that great. Maybe that is another sign of the Lions franchise coming to town, a souvenir program and not a match day one. Yes Mr H was included with his own squad photo, but who would have guessed he had such a short fuse?! I will let them off that one.

It was programmed for the non-playing squad to visit the 4 corners of the pitch for interviews and autographs. I must have missed it, though the first scheduled time the stadium was very much empty.

The game
Most of you will have seen the game so I won't go into a match report. I felt that the game didn't really get going in the first half. Basic handling errors and poor passing that had little to do with the conditions. The distribution from 9 and 10 was particularly poor but maybe I'm missing the condition of the ball. Thought the ref should have shown a red for the punch but probably (wisely) tried to keep the game as some sort of a contest. There was a lot of chat in the crowd and they didn't really make much noise until the half time music. We did have blasts of music with scores and breaks of play, though we were spared Mexican waves.

The second half was better as it should be as the game was already won. Not so much of the ball was kicked away which helped the game get some momentum.
I would echo the calls for this game to be played against a 2nd tier nation. The ethos of the Baa baas is not enough at this level. As it was this was like a second team run out. Maybe I'm being nostalgic; I just feel the level of rugby talent in Barbaria has dropped. Maybe moving home, or share a football ground would help. That should see if anyone reads this far….

I guess some of my judgement is clouded by the cost of the ticket. I have no regrets about going but would think twice given the same constraints. Selection for the first game was always going to be limited and the opposition reflected the fear of injuries. Though on the injury part, they couldn't take into account Saint Johnny meeting a well-known hooker in the Heathrow car park with a wad of cash. The ruby playing hooker I must add. I wouldn't want you to think it was something we would be disappointed in.

A full Lion's tour is still a lottery win away for me. I'm so glad I have had my only little view of it.