Bath v Tigers Match Report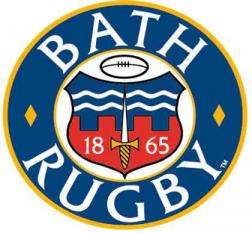 By Tiger in the Bath
September 15 2013
It was always going to be about George Ford. Would the pressure of leading Bath against his old club so soon raise or reduce his game? It raised it. Not error free but he looked confident, kicked beautifully out of hand, a decent percentage off the tee (67%), ran and distributed well and topped it with a brilliant try saving tackle to keep the ball from being grounded. Man of the match for me.
The Rec looked as good as it can on a clear afternoon, a light wind against Tigers for the first half, and a good emerald green playing surface. The Rec is tired and ready for the long awaited rebuild, but with an energised capacity crowd the atmosphere was superb, and the prospect of another tense high quality match 100 years and one day after the first. Tigers won that day, but history was not to repeat itself.
The message boards had been busy. Bath fans confident on the whole with Tigers depleted through injury; Tigers quietly admitting that a losing bonus point would be a good result. Both were right, but it wasn't straightforward. Why would it be.
The start was tense and tight. David Mele took over kicking duties from Ryan Lamb after a mixed showing from him against Worcester. Ford then Mele started by trading missed penalties, and then were both on the mark and we were 3 each after 18 minutes. Tigers were the more threatening to that point and I was feeling quietly confident. I had expected Bath's heavier pack to dominate from the start, especially without Parling and Deacon in the second row.
Then the enigma that is Ryan Lamb showed us the flawed side of his creativity. From a routine down the line back movement a misjudged floated miss pass over three Tigers players aimed for de Chaves. The Bath defensive line was far too close to try that and it gifted Jonathan Joseph a straight sprint from his own 10 meter line for the opening try. There you go, have some points and a big confidence boost for the whole team. You could see Bath were lifted to a man by a moment against the mood and balance of play, and Tigers were clearly disturbed mentally. Despite apparently keeping their composure in terms of possession and threat, they proceeded to donate the remainder of the second half, and the match, to a Bath team that needed no second invitation to show what they could do.
The crime? getting on the wrong side of the ref. Always, always play the referee successfully. Mele was pinged for not putting the ball in straight. Mulipola decided to try to decapitate Attwood with a forearm smash (he didn't feel it of course) with an inevitable yellow card. Mele then gave away a penalty for pushing Stronger over (tempting I know); Ford helped himself to three more; Bath 13 - 3 ahead. To complete the equation Youngs followed a couple of minutes later with his own yellow card for bringing down a Bath rolling maul (looked very harsh to me but by this stage the ref was seeing everything Tigers did negatively) on the Tigers 22.Ford slotted the penalty, Tigers were down to 13, and the home crowd was licking its lips for a points-fest.
But Tigers had other ideas, and having come second to Bath in the set pieces for a while, opted to drive up the field through mutliple phases, keeping the ball live left and right through rapid recycling all of the way up to the Bath line. Could the thirteen outscore the fifteen? Er, no. A Bath boot (Ford's of course) cleared the ball back to beyond half way, and in broken play 13 was never going to be enough. Roko spun it out to Henson in space, and to Banahan with even more space and 40 yards to go. Despite the attention of 3 desperate Tigers, Banners crossed the line to score dragging Morris with him. Ford missed the conversion but Bath went in for a cup of tea 21 - 3 to the good. The home crowd jubilant, the away support nonplussed by what they had just witnessed.
In summary at half time; Bath much the stronger at the scrum, both defences holding well other than the Lamb donation and the space created by 13 men, and Ford playing a mature controlling game. Allen and Goneva had been the stand out performers for Tigers in defence and ball in hand.
I don't know what was said in the dressing rooms at half time, but the Tigers hairdryer treatment was more effective than the keep-this-up chat in the Bath Tea Room.
Tigers started the second half a transformed team; they held their own until the full fifteen was restored, and then burst into life. This time Lamb the enigma showed us his sublime side. A great break into ope space to set a move going, then seconds later a beautiful cross field kick to Thompstone, who held off the wraparound defender to pop up an easy pass to Mafi who trundled over for the 5 points. 21 - 8.
Then Hamilton burst through the middle and looked to threaten the line as he used to, when his fragile hamstring let him down and he fell to ground. That was his game over and more injury problems for Tigers.
Bath change four of their front five at once, including their entire front row. Tigers were to keep Muli, Youngs and Cole on throughout bar yellow cards. From here on, Bath's domination at the scrum was no more and parity was achieved. Another familiar face joins the fray as Mickey Young comes on at scrum half replacing Stringer
More worries as Niall Morris kicks and chases, and knocks himself out on Ford. His game was over ten minutes later and surely a possible concussion rest I would think. Before he left the field he played his part in a fine multi phase move which resulted in a strong finish in the corner for a try to Slater who did well to keep his feet out of touch. Stunning conversion for Mele from the touchline. 21 - 15
Williams on at fly, Lamb to full back, Morris off. Lamb misses a high ball lacking the assurance of Morris. Thumping Ford penalty from 45 metres. 24 - 15
More sustained Tigers pressure, pressure on the line, across the field, Thompstone close, holds it up and pops it up for the outstanding Goneva to finish. Goneva man of the match for me for Tigers. No conversion 24 - 20
Then an odd decision for me. Bath give away a penalty on the half way line, Mele goes for the penalty and misses by a mile going for the extra thump. Waste of field position when Tigers had momentum I felt.
70 minutes and the sight we don't want to see. Batty gets crunched on the head by Goneva's elbow in a tackle, and after 10 minutes is stretchered off in a neck brace. I hope he is OK. At the same moment, Crane limps off to be replaced by young Gibson. Another injury worry for Tigers.
The break helped Bath regain composure and Tigers didn't really threaten to score the fourth try to sneak both a win and a bonus point. Ford misses another 3 pointer from a penalty in the first move after the injury break, but takes the next one a minute from time after sustained Bath pressure for 5 minutes to take the final score to 27 - 20.
Another pulsating, high quality, tense Bath Tigers match. A pleasure not to be the only Tigers shirt in the crowd at the Rec as I usually am. If you were there or watched on the box, I hope you recognise the match that I saw as the same one that you did. Shame about the result.
As for Bath, the power and strength of their pack, the quality of Ford and the speed and creativity of their backs look a real threat to the top 4 to me. The return to Welford Road will surely be another exciting chapter in the Tigers Bath saga.