Tigers v Northampton Match Report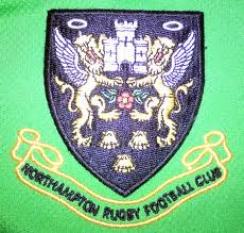 By Stopsy
October 6 2013
Ladies and gentlemen, boys and girls, we present a heavyweight bout for the title of Kings of the East Midlands. In the Pooh Corner, wearing green, the Leicester Tigers. General cheering.
And their challengers, all the way from down the A5199, wearing yellow (lime green apparently) those masters of mayhem, Northampton Saints. Boo Hiss etc.
(Joint) Seconds (place in the league) out, ding, ding, round 229, let the pleasantries begin.
The weather looks good, the pitch looks good and not an empty space in the ground.
Dapper Dylan leads them out, looking every bit as suave and sophisticated as when I saw him at Euston station on Wednesday night. Nobby can't help his head banging to Smoke on the Water.
Thank goodness for the Cockers masks a lot of ugly mugs shielded from my view, particularly behind the home bench!
And Scully taken round the neck and knocked out on receiving the first kick off as Dickinson clatters him, so much for my hopes of a controversy free 80! I do not think it was deliberate but it was illegal.
First scrum, get in, stick it to them! Who said Tom can't hook? Ben rolls the ball agonisingly slowly into the tunnel and Tom hooks then comes the power.
Good trip from Ben over Woods failing to get out of the way in spite of rolling away, penalty, 2 minutes, it looks a regulation 3 points, Toby steps up but pushes it wide.
Jordan then knocks on and the second scrum of the game is awarded to Saints but results in a penalty to Leicester.
The game has started at an incredible pace by both sides and Saints are looking very dangerous in the middle of the pitch, a great tackle from Burrell who releases and then gathers the ball from the prone Tiger further enhances my opinion of him.
The third penalty of the day is awarded to Saints for not rolling away, 48 metres out, Myler steps up and drills it 0-3 to Saints L come on Toby, you can match him.
Scully comes back on after his 10 minutes head descramble, the lad has guts and is getting a further chance to merit retention.
Hartley then knocks on, such a shame, our scrum solid, Youngs calls an 8 pick up move and Jordan knocks on. From the ensuing scrum Saints break but the move halts with a knock on and the ref goes back for a tackle without the ball. Saints kick to touch, showing their mindset to get stuck in to Leicester from the line out and ensuing drive Tigers do well to hold the ball off the ground to get the scrum award on our 5m line.
Ben rolls the ball in nearly straight, nearly hooked and Ben kicks it back in to the scrum. The scrum is reset. Now I have been waiting to see how the new interpretation of the scrummaging laws will bed in but even to my jaundiced eye this looks like a proper contest. The scrum is reset again and we get a penalty for the front rows standing up. Poor old Tom Mercy, you wait all those years behind Mujati and then get Logo in dominant form.
At the lineout the Saints are all over Kitchener in the air, messy ball tapped back to Ben with a one way ticket to the infirmary all over it, thankfully the ref blows quickly and no one is of a mind to press home the disadvantage.
Allen is then taken over 90 degrees by Burrell, the ref refers to the TMO who recommends a Yellow Card, it looked OK to me, certainly no malice but it was illegal.
Toby gets this one so we ar 3-3 after 15 action packed and breathless minutes.
3-3 on 15 mins
Saints take restart, Corbiseiro throws an awful pass and Slater knocks on just failing to take it off the ground. Worryingly, Logo is down, does he ever take field without strapping? Fortunately for this week and more importantly next, he is ok.&n bsp; From the ensuing scrum the impressive (after the first 10 seconds) Dickenson breaks, Slater misses him and then Julian is pinged for a side entry. Myler slots the points, 3-6 after 18 minutes. Myler is having a good game and certainly looks a lot happier without the spectre of Geraghty or Lamb rotation, I suspect he is taking to Alex King too.
Thank goodness for the oval ball, Foden kicks from within his own 22m the ball bounces tantalisingly close to the touchline but stays in play and goes beyond the dead ball line.
A reset scrum and Dan is pinged for going to ground, the Saints kick to touch, we snaffle the line out but then conspire to return the ball to them.
Ben's box kicking is the best I have seen him do, a welcome improvement in his overall game, however his breaks are non-existent, playing to orders? And his service to Flood from the breakdown is dreadfully delayed and Flood seems to be standing too far out but takes the ball magnificently on fingertips a few times.
George North enters the game at last and gives away a penalty, we then reciprocate and Myler does not miss, the yellow card is over and Saints have extended their lead to 3-9. I must confess Nobby's smug face is somewhat reminiscent of Mr Toad.
I also note that Laurie and Smurph from the Saints board are not wearing their Cockers masks, bad form from both!
Scully then makes a great turnover, I like the look of him, he has bags of potential but seems a little tactically adrift in a game of such fine margins. Hopefully his landlord can have some impact heer.
Dowson lies over the ball for another penalty while 2 Saints fight with one Tiger, the scrap is ignored but it is obvious that Courtney doesn't like being on the receiving end of the stuff he dishes out with alacrity.
Toby gets it over for 6 – 9.
A great break from right to left (Members to Crumbie in old money) sees a killer cut out pass called forward. It was about as forward as I am teatotal.
Saints seem to be feeding the scrum, now it may just be camera angles but it certainly looks crooked.
North is again on the pitch but Niall takes him and drives into touch. The game is tighter than a gnat's chuff but thankfully none of the lack of slf control from the players that has so detracted from the great recent encounters and supplied the press with such gratification.
From another lineout where Hartley is allowed to throw crooked more than Dickson's scrum feeds, the ball gets to Foden who puts a delicious chip over the defence for North to run on to, he kncocks on, another day another bounce and that would have been painful to us.
The scrum is yet again a contest even though reset, Saints are looking to take advantage of Tom's hooking by going for the 8 man shove but ho w wondrous to see Tom hook cleanly and then the force come on to shunt the backwards.
Half time beckons and as Hartley withdraws from the scrum he must have said something as JP Doyle clearly said "Dylan, I chose not to hear that last remark". Such largesse rather belies Hartley's ability to learn and was certainly not extended to Deacon later on.
So we arrive at half time, 6-9 to Saints in a full on and tight contest where Tigers are well on top in the scrum, even the lineout but second best in just about every other aspect of the game.
We need to turn up the pressure on them, speed it up, get more accurate and contest all over the park with controlled aggression. Don't give them an inch. So what do we do? Kick the restart straight into touch, I deflate. However it was all part of a cunning plan, scrum to Saints, and after the reset, Logo marmalises Mercy and Toby steps up... to miss again. Psssst Toby, this is not the game to have your wobbly boots on!
Saints again throw crooked into the lineout and put us under massive pressure, their runners are being tackled but well across the gain line. Corbiseiro drives for the line and under Cole for a well taken try, converted by Myler 6-16.
Hartley, obviously buoyed by the lenient treatment before half time starts chancing his arm and gives away a penalty at his second attempt. Toby takes my hint and it's 9-16.
Leicester are then penalised for an early shove at the scrum, why do we do this? We have them on toast! From this Dickenson breaks for the line, Ben and Scully go high but actually get underneath him sufficiently for the TMO to rule held up.
From the ensuing scrum Dickson is at last pinged for feeding, Toby makes a fantastic clearing kick but Saints bring it back for North to knock on into Dickenson who was accidentally in the wrong place, everyone saw it, Tigers even stopped playing it was that obvious. When I say everyone, I mean everyone bar the ref and the touch judge.
So 60 minutes gone, Saints have their tails up and we are looking disjointed.
Too many Tigers have decided that today is the day to be off form, Jordan, Ben, Goneva, Toby are all capable of much better than shown today.
Corbiseiro is taken off, the scrum is reset and then a penalty awarded to Saints for the front rows standing up, to my eyes Hartley was first to pop up. Still Myler is accurate and we are 9-19 down
Salvi then puts in a fantastic steal and the tide seems to be turning, do Saints think it's in the bag?
Goneva then breaks up the centre of the field, Lawes tackles and makes sure the ball isn't available, the ref blows and Deacs obviously demands a card, for which Mr Doyle oblige s and he gets one. No "I'll chose not to hear that last comment Louis". Lawes is duly given a yellow card too. Toby then makes it 12-19.
Ben goes off and Mele immediately shows what we have been missing, his speed of service is in stark contrast to Ben's and the resultant go forward permeates the whole team. Bowden too is looking good.
We go for the lineout drive and it is illegally stopped, Toby is suddenly playing like a man possessed rotating through tackles and getting beyond the gain line. Slater then goes over for a try and Toby converts for 19 – 19
And we enter the last 5 minutes, Toby is clattered and looks disorientated at best , Mele steals the ball from the back of the ruck and Toby punts to 7 metres short of the Saints line. The pressure gets to Hartley who dummies to throw in, the first was at least not crooked! The clock is at 79 minutes and 59 seconds.
Deacon and Lawes back on and the scrum is set, a massive shunt gets it moving rapidly toward the Saints try line, surely a penalty, penalty try or push over must come, but no, Dickson snaffles the ball from Crane's foot, the ball goes out and game over.
Well done to Saints who were the better team for larger parts of the game, it seems strange for me to be disappointed by only getting a draw.
I saw the urbane Mr Mallinder complain about our final line out not being straight, can I suggest he looks at his own side as well? And lastly, I hope Luther Burrell makes a speedy and full recovery.