Tigers v Harlequins Match Report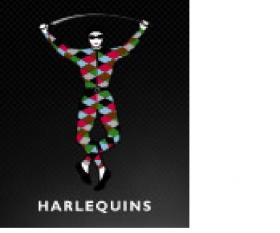 By RichW
November 4 2013
So what changes in 6 months? On the occasion of our last meeting with Harlequins – recall last May gentle reader – they left Welford Road broken hearted having been played off the park in a second half that saw Tigers too powerful, too quick, too incisive and too clever for them.
And there were echoes in the first half of Saturday's game of last season's semi-final. On that occasion too the visitors had the better of it. They ran and moved the ball in the same way – picking lines from deep, coming onto the off-loads at pace, changing the direction and, it cannot be emphasised enough, winning the collisions. And for Leicester's part they failed to impose defensive structure to allow them to answer Quins tactics – both legitimate and not so – or to find the physicality to ensure the possession and space in which to play themselves.
Again on Saturday the home side simply lacked the physical intensity for much of the game conceding easy yards as Quins ran hard, being pulled from side to side and failing to commit to the collisions with sufficient vigour.
Of course the equivalent half ended, last May, with Quins over-playing their hand Geoff Parling stripping the ball and Ben Youngs and Toby Flood releasing Niki Goneva to skate down the wing, brushing aside the cover, for an unlikely and game-changing score. This week the key intervention as the opening period drew to a close was not by a Leicester man but by one with a whistle.
In sending Julian Salvi to the sin-bin Mr Wigglesworth made a telling impact on the contest and in the succeeding ten minutes either side of the half time interval Quins won the game.
I will not criticize Mr W for his decision. It has been suggested that the penalty itself might have been debatable – it may have been harsh – but given his certitude that an offence had been committed – and given the circumstances and field position in which the deemed offence occurred, the yellow card was inevitable and entirely reasonable.
But if the yellow card had an internal logic far less comprehensible was the complete failure to issue similar sanction to a Quins side that were penalised frequently for the same infringements – albeit elsewhere on the field. This despite a warning given in the first half that seemed to have been deemed served by virtue of the half-time oranges having been served. That he identified frequent scrummage infringements as well, culminating, at the very death, in a penalty try but which to that point had produced nothing more than a friendly word, left us once again presented with the spectacle of a game disfigured by yet another side coming to Welford Rd and committing double figure numbers of penalties while the officials stood by unwilling to take action on persistent cheating. That was genuinely disappointing and served to further disfigure an ugly night for the Tigers.
That said none of which should be allowed to divert us from the areas in which Quins were superior or those where Tigers fell someway short of their own normal expectations. They are bold and inventive and play the game at a high tempo when allowed.
There is much to be admired about the way Quins play and they have methode that works for them much of the time. But there is nothing, to this observer at least, intrinsically virtuous to it – no more so than any other any method. And I see no evidence in this game not countered by that in our last encounter that it is inherently more likely to succeed. Like all tactics sometimes it works – and at others (like last May) it does not. Whether it does so or not is determined largely by the relative efficacy of the physical confrontation between the sides. And its appeal, it seems to me, is primarily aesthetic.
Well and good – for those that prefer to see the game played that way they will enjoy its successes. But decrying the alternative when in the last encounter the result was the reverse is bizarre and wilful.
It helps that in pursuit of this style of play Quins, rather like the All Blacks, are largely given carte blanche by officials to indulge in a sort of pseudo-American Football use of what our cousins from across the pond describe as 'lead blockers' to protect ball-carrier and, more crucially, receiver from defensive attention; and to clear out defenders behind but not attached to the ruck thus opening space around the fringes and tying in drifting defenders – a technique familiar to those with acquainted with American Football's line of scrimmage.
As a follower of Pittsburgh Steelers for nigh on 35 years – I like American Football – though I confess that like the whole Steeler Nation I am hurting this season. What I am considerably less sanguine about is witnessing its techniques used on the rugby field. And though Quins' are rightly much lauded for the way they keep the ball alive, for how they change of point of attack; for the depth and angles of the lines they take, less noted are the cynically ingenious but sly methods they at times employ to achieve this.
That the arbiters do not see fit, whether as a matter of policy or competence, to deal with this attacking modus operandi is infuriating, but it would be too much indeed to expect that any side, given such latitude, would choose to eschew such tactics – indeed it would require saintlike (sic) forbearance and might actually be considered negligent to do so. Frankly I rather admire it.
None of that, however, is new to anyone who watches them – and again – I refer the reader to last May when the Tigers side found ways to adjust, after half-time, to deal with these tactics. On Saturday night they simply failed to find the physical intensity to commit to the collisions with sufficient vigour. For that Tigers were utterly and solely culpable.
So – I ask again – what changes in 6 months?
Tigers were, unfortunately, on the back foot from the kick-off as Owen Williams put his kick too long to concede an immediate scrum on half-way. It was the beginning of a difficult game for the talented young Welshman with much of his normally reliable and redoubtable kicking game misfiring badly and with his decision making looking hesitant and uncomfortable. It is to be expected, pardoned perhaps, given the instability and inexperience around him but it put Tigers on the back foot for sustained periods. A back-foot they could ill afford to be on.
Further damage was done to their ambitions when Matt Smith was called from the bench rather earlier than expected after yet another injury to a centre that saw Terence Hepetema removed from play. And the curse of the centres* that has plagued Tigers this season was to strike yet twice more as both Dan Bowden and Smith himself were replaced, in the closing moments by Sam Harrison and Fraser Balmain who (much to his and general amazement) found himself in the unlikely position of blind-side wing as the back-line was completely re-formed!
For the opening 40 minutes Quins dominated possession. Tigers could simply do nothing to secure or keep the ball and more worryingly – and in the starkest of contrast with last May – could do nothing to stem the flow and tempo of Quins play. In failing to match the visitors' physicality they provided a key indication of what was different from last year's semi-final. They fell off tackles and they conceded soft yards as Quins' angles pulled them this way and that. And where last May they had found ways to deal with the Quins blockers by matching and then besting them in the physical confrontation on the advantage line, on Saturday they failed to do so and in so doing they spent too long clinging on to a game they did not really contest. And to fail in that phase against Quins is, for the most part, fatal. It gives them the space for their intricate off-loads to work and for their delightfully angled runners to come from deep to make lethal incursions.
That Tigers did not concede until reduced in number was something of a minor miracle and testament to, if nothing else, the commitment of their scramble defence as the front-line was breached over and again. So it was somewhat counter to the flow of events, the weight of possession and territory, that Tigers took an early lead through Owen Williams boot – his brace of successful kicks revealing the part of his game that held up under pressure – as Mr Wigglesworth managed to identify the Quins scrummage 'hinge and walk-round, stand up or collapse' tactics. Improbable though it seemed Tigers somehow managed to maintain that lead until, reduced by Salvi's suspension, the defence ran out at last and a series of bursts from a five meter scrum resulted in Nick Easter, deemed surplus to requirement by the prodigal National selectors' unfathomable policies, bullocking through a weak spot left unmarshalled in Salvi's absence.
But if we're honest the 6-10 scoreline at the end of the half was hardly a fair representation of the two team's endeavours – flattering Tigers who could have had no complaints beyond those at the seemingly inconsistency of the referee's performance. But given all that – a second half akin to last May's and the game remained eminently winnable.
Let us be quite frank for a moment here – neither of these two sides was comparable to those that featured 6 months earlier both weakened horrifically by injury and further hampered by Invitational calls. They were well matched – as they had been in May – and a similar result might well have been expected given judicious use of the half-time rocket.
However the Tigers side did not emerge in the second half as they had for the previous encounter. They came out seemingly lacking the fire in their bellies that had marked earlier comebacks. They continued to fail the physical test and Salvi's absence saw Quins make the most of their opportunities scoring 17 unanswered points to lead by 11 points as Matt Hopper, changing the angle to cut inside the drift defence crafted a lovely score after good build up work that saw, yet again, the home side driven back by the visitors physicality on the gain-line.
It would take almost a further quarter of the game before they did stir themselves and at last begin to win and keep the ball. Williams and Evans, playing unusually at full-back, had traded kicks to move on the score with the Kiwi winning that particular duel by one kick but eventually Tigers began to get their big carriers through the defence, bringing runners into play and whilst it lacked the precision and variety of their opponents it tested their defence with Slater and Kitchener in particular making yards and Morris, Thompstone and the returning Matt Smith finding space. Thompstone in particular came close on a couple of occasions, only for Quins own scramble defence to extinguish the danger.
A lineout that had functioned only sporadically was steadied when a grizzled George Chuter made a rare and unexpected entry for Neil Briggs who has not quite taken his chances in Tom Youngs' absence over the last two weeks and the reshuffle of the pack that saw the much wished for return of Steve Mafi for a struggling Louis Deacon bringing a belated dynamism to proceedings.
Unfortunately Tigers were unable to make anything of the opportunities they did carve out as knock-ons and turnovers impaired their efforts. Jordan Crane, who was culpable for being held up on two occasions, though his support was woefully late and insufficiently focused both times, was replaced by Thomas Waldrom to bring a little more energy to proceedings but still the breakthrough remained frustratingly elusive.
Penalties continued to be accumulated by the visitors but equally l'arbitre continued to fail to act upon earlier warnings. Clear knock-ons by a, now tiring, Quins side were also missed to the ire of the crowd. Yet still Tigers strove with scant success to find the fluency to play their game as they had in May.
That they found themselves, at the last, with the territory to force a sequence of penalties from the scrummage, eventually earning the penalty try to salvage a barely earned bonus point was a something minor miracle and testament to perspiration and the sort of cussedness that often marks their early season performances.
Make no bones about this – and this is not an analysis which will please those who would cast aside the virtues that have made this club successful and which served well just these 6 months since but – regardless of the myriad factors that went into it – this was an impoverished performance from Leicester. 6 months ago they hurt Quins in the collisions creating the space for their own wide game to create tries for Morris, Croft and Tait while denying their opponents the opportunity to play their game. On Saturday they failed to do either ceding the opportunity for Quins to play theirs.
Yes things were not stacked in Tigers' favour – the absence of key players in the crafting and taking of those springtime tries amongst others – but their own failings: the failure to deal with some of Quins' quite familiar tactics; the failure to engage with and manage the referee; the failure in the latter stages to exploit those opportunities they did finally carve out through their own imprecision and carelessness (as opposed to the precision with which they played in May); but most critically of all, the complete failure to match their opponents physically for long periods both in attack and in defence, were the key issues and cost them dear. This was a game lost through their own inadequacies.
Whilst no blushes were saved by the late claiming of that odd point it was something to be taken from a poor evening's work that left most wondering on what really changes in 6 months.