Northampton Saints v Tigers AP Match Report - ish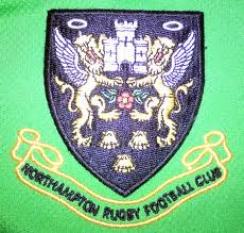 By Alphonse the Dog
March 31 2014
Now as if trying to follow those two wasn't bad enough, writing a match report without being able to see or hear the game is almost as testing! I'll probably have to wait until after the game to find out whether we paid off Wayne in line with our "cheques in the post" strategy.
You see I was a bit strapped for cash on Friday night so I stripped out some copper cable and sold it to a friendly passing stranger, job done, evening sorted, beer, pork scratchings, what more could a dog ask? Unfortunately as well as having a stinking hangover I have learned a new trick, not bad for an old dog eh?, the internet relies on that copper stuff.
So Radio F(ootball)ive Live it is, I really must make an appeal for any spare letter Ts for the expert football summariser who appears incapable of finding all of them in a word "A grey opportunih eee", "Grey intensih eee"
15 minutes: 3 – 0 penalty Hooley, so we are still in with the chance of a bonus point and stay level with Bath, Ian Robertson sounding moderately pleased. Did I waste too much time curling a few off in Myler's boots when this young lad seems to have not noticed any looseness of footing?
25 minutes: Allen scores in the corner and Owen adds the extras, 3 – 7, Ian Robertson sounding factual.
Later: 3 – 10 pen Williams
Oooooh intermittent Bledders and Steve
Wayne is obviously v harsh on us according to Steve!
3 – 13 missed pen
I gather the reformed Mr potty mouth is off after damaging an arm by swinging it into Gibson's head?
Restart then clearance out on the full, perhaps it was a slow acting whippee.
Sounds like they are bleeping out all the Marvin the Paranoid Android bits, there is a marvellous farty noise as the signal is lost Pthaaaarp.
This can't be right, Wayne has given another pen to Saints, surely this cannot be right, I thought he favoured us at every turn.
Booooh! Nnnnnnnnnnn! The impressive Elliot breaks, Foden takes on, Dowson survives decapitation, pen to Saints. (Why on earth did Dowson cut back inside, surely a straight run would have had a better chance of completing? Courtesy of the 4 minutes highlights available to me!)
Catch and drive, held up but try to Saints Scrum Half Fotuali'i, 8 – 13, Hoolah attempts the kick? Come on Bleddyn, Hooley isn't that difficult to pronounce. Kick missed. It certainly was a slow acting but highly efficacious squit in his boots.
Flood on for the bloodied Allen
Sounds like Hooley is struggling but had he hit his kicks we would be behind which doesn't reflect the field positions etc. Thanks to my dastardly propensity, no one suspects that no matter how many penalties Wayne "Tigers for Ever" Barnes awards to Saints, young Master Hooley will not hit them as his toes are rotting off his feet.
Half Time
Bleddyn & Steve quite scathing about George North, I hope that doesn't come back to haunt us.
Pthaaaarp that sound is growing on me, perhaps to compliment Nnnnnnn.
2nd half
Scrum pen to Leicester
Hartley been nibbling again according to Ian Robertson? I later find out that despite there being no actual evidence to support this claim except OTY being very angry and Dylan having form, this took up more column inches than the rest of the game in many papers.
Foden's fluorescent boots seem to be kicking straight into touch, I wonder whether there is anything fluorescent orange inside them?
Goneva taken out off the ball on Allen's break? Surely not, only Murphy does that
Good attacking period for Tigers
Pen for going over the top
Clear to touch
Great break from try of the week man Logo
27 minutes to go. Pen to Saints, Will Hooley (Bleddyn has got it now) but the lad misses, phew for us and very good news for his loved ones who, after all it is only fair, will be released unharmed after the game, he's done his bit.
Tigers now sounding very direct
22 to go still 8 – 13
Tuilagi rucks a Saint out? Hooley off for Wilson, another day young man, head up.
Pen to Owen? 8 – 16! One score clear according to Bledders, in the real world that's 2 scores
North charge but Knock On, but they come again, Allen takes North down
Pen to Saints
Radio Leicester are still not impressed with George North again wince!
11-16
Pen to us –
Silence – texts from a mate 11 – 19
Another text
Would I like to claim for mis-sold ppi insurance? Nnnnnnnnnnnnnn
11 – 22
How long to go?
A tale of 2 young fly halves?
13 minutes to go
All internet lost
Text it is then
So from this enviable vantage point I understand we are down to 13 men and that Saints score well through Waller Minor. 16 - 22 Saints pile on the pressure but Leicester cheat our weasly black hearts out to deny Saints a definite try bonus point victory.
Cheques in the post Wayne? No but you too will find your family have been released unhurt, you see I always keep my promises even if with 5 seconds to go I thought you might not care for them. I thought the double sending off was very good to put them off the scent.
I look forward to watching the game sometime, but from some of the keyboard warriors after the game I suspect I might have had the better view.
Any way chums, I have an appointment with a relative of Foo Foo's in Clermont, I might just take a tour of the ASM ground and facilities beforehand, just to prepare the way for Ed Slater's heroes.