Clermont v Tigers HC Match Report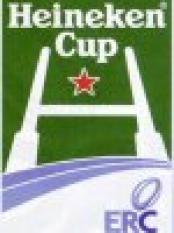 By DK
April 8 2014
Could'a', Would'a', Should'a' -- If…. If… If only. If only, we'd converted our first half chances. If only we'd kept 15 men on the pitch. If only we'd got it over the line at the end. Our strong recent run of form has seen several one score games. Worcester, Gloucester, close to de-railing us. Irish, Saints last minute chances to steal victory.
Were we lucky in those games? Were we unlucky in Clermont on Saturday? Our performances against Irish and Saints were strong, dominant victories, but both would have been losses had our opponents taken their final chance. Their supporters have been debating the could's, would's and should's over the last few weeks. The if only's. And we haven't shown them much sympathy.
I believe if's and but's are largely irrelevant, scores change games, it isn't as simple as saying 'if this decision' or 'if that pass'. But, sometimes it is. No matter how strong a team is, they can't come back from the killer blow. And that's what this game came down to. We really did have a great chance at the end. A great chance that would have stolen the game, broken the hearts of the passionate local support, 74 games. History. Finished. One chance, one opportunity is all you really get against great teams. To win an away Heineken Cup Quarter Final you often need to score on the last play or stop the other team scoring, it goes to the wire.
Every other ebb and flow, the early kick dead from Tait, Manu's poorly timed pass, the Clermont dominance, the endless Maul penalties, the wonderful Crane try, the flag clipping Williams' penalty wide, Waldrom's recklessness, had different things happened, then a counter would surely have come. We know enough about being front runners to know you don't always play your best with a lead and you only have to do more than the opposition. Champion teams play to the final whistle. They don't lose, they run out of time. Whatever we would have thrown at Clermont, they would have been in there fighting to the end. But, you never get a chance to comeback from a late knockout blow. Just as last week Northampton had a huge opportunity to knock us down, so this week we got our puncher's chance, less than a minute to play and close to the Clermont line. A chance that looked a million miles away at 16-0 down, players lining up to run in the winning try. If only we could make that final breakthrough.
But we didn't. And we're out of Europe, again. For the third time in four seasons, Leicester Tigers failed to win an away Quarter Final with the game going down to the final play. Tigers 'don't do' gallant losing, as our great leader has said this weekend. But we certainly do guts and passion and sheer bloody minded determination, and the players deserve immense credit for staging the comeback they did and putting pressure on a high quality Clermont team. On Saturday, as last year, Tigers missed out by 6 points. Four years ago in Dublin a final play converted try would have forced the draw. We've also lost two Premiership finals in the last four years that went to the final play. We don't tend to lose these big games by more than fine margins. We have been excellent over the years at garnering losing bonus points in Premiership matches, but is now the time to say; "they aren't enough", we should never accept a losing bonus point meakly, let's make it our new 'we don't do'. Yes, sometimes they are well earned important points, but let's stop kicking the ball out and taking them, let's treat every last minute as the last minutes in these matches and see if we can have more magic moments like Montpellier away, Osprey's away, final minute scores to win.
Those defeats to Leinster and Toulon were as close as any side came to them in their victory years, the Yellow Army must be hoping it's a strong omen and Vern Cotter's final season as coach will end in the ultimate club success. I hope Scotland pay him well, as the job satisfaction at Stade Marcel Michelin must be amongst the highest in the world. 30 minutes before kick off the noise begins and it rarely lets up, respectful silence for Owen Williams' kicks at goal, a nod towards our culture, amid the refrain, the festival of theirs. It truly was a fantastic atmosphere. The 1000 or so Tigers' fans made a wonderful presence in the town over the weekend, vocal in bars, restaurants and public squares. But in the ground we were observers of the spectacle. ERC give Away Quarter Finalists a chance, a quarter of the ground. But, Home clubs have got wise over the years, not tickets in one block, away fans spread thin, in the Gods. You have to sell all your tickets to make a real difference. It's been done. We even got the Saturday kick off this year, a chance to make the game and the night out after with little or no time required off work. We didn't sell enough tickets to really contribute. I understand the reasons why. Our journey there involved a 30 minute drive, an hour and a half at the airport, hour and a half flight, hour getting to and dealing with the flippin' car hire people at Charles De Gaulle, most of an hour sat doing bugger all on the Peripherique and then a four hour drive. Previously we've driven the whole lot (around 10 to 11 hours), many will have flown from Stansted or Luton to Lyon or one of several airports all at least 1hr 45 mins on google maps. Many chose to let the train take the strain. None of the options are quick or cheap and people have other priorities. I get all of that. But, I do feel with the largest home support in Europe we could do more for the really big away games. What can we do? Subsidised transport? More 'how to get there', 'where to stay' type guides? Advertise that tickets are available to more than just season ticket holders? We seem to have a hardcore of happy independent travellers who have a wonderful time, and I would never seek to criticise them or the Away Supporter's Club, but would love to see more red, green and white clad fans on our travels.
Even with more fans we would never have out-sung the incredible Clermont supporters. The Yellow Army banged their clappers, sang their songs, vented their outrage and screamed their pleasure. And that was just the Friday night. They are the best fans I've ever encountered, including Toulon, Munster and Ulster who probably make up the rest of my top 5 (with us, obviously). The Ultra Vulcans behind the posts made most of the noise last time we visited, but this time the whole stadium shook from all corners, the steep stands packed with bright yellow partisan participant supporters, even the corporate tier bouncing with delight. A pleasure to witness, different to our style. It beggars belief there were under 18,000 in the stadium. I have nothing but respect for the home teams in this year's competition, and the shows they put on, but I believe we can do it too, a home European quarter final that was within our grasp before those crazy ten minutes against Ulster.
I think we pretty much are there with the top teams, but we've got to perform better in the group stages and fight our way to a home game. Yes, it's hard. Squad depth within the salary cap is difficult. We lose the odd player each season who might make a difference and it means a level of player churn that the other's don't always have. Injuries have been a major issue this year for our Lions and others, but arguably our best player on Saturday, Logo Mulipola, isn't, or wasn't, in our 'best' team on paper at the start of the season. Blaine Scully was another top performer who probably wouldn't get a chance at a bigger budget team. We don't know the structure of next year's Europe. We don't know for sure that we will qualify. But we do know that the desire for European glory is as strong now as it's ever been. We are desperate as a club to dominate a group stage and bring the eyes of Europe to Welford Road, we are desperate to get our hands on the trophy again. We've got a young, hungry team who are learning all the time, the future could be, should be, bright.