Tigers v Scarlets ERCC Match Preview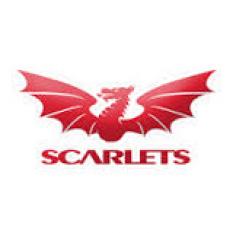 By ChrisC
January 12 2015
Fever Pitch... Whooping Cough, Measles, Chicken Pox, German Measles, all common ailments from my childhood are now, thanks to immunisation and medical advances the exception rather than the rule. Some will remember the BCG injection, with its odd precursor of a multi-pronged implement being stuck into the child's arm and if there wasn't a reaction the vaccination itself was administered?
A scab would then duly appear at the injection site, the crusty protuberance to be left undisturbed until it fell off of its own accord.
Having been thus afflicted I declared myself unavailable for selection for that week's rugby fixture.
The master who was in charge of rugby matters, and took them very seriously, summoned me to his room and asked what right I thought I had to be unavailable.
I explained my predicament and he demanded that I bare my arm so he could inspect this impediment to his being able to select his first choice open side wing forward.
My arm was duly extended which he gripped as it was exposed to his sceptical gaze. He gave the scab a tentative prod and, fatefully, it moved. He peered up at me, stood back and swiped my arm with his other hand. The scab fell to the floor. I yelled. He told me that had fixed the problem, to stop being a girl and to be at first XV training that evening.
The other prevalent ailment back then was Scarlet Fever and while less common now it was widespread during my boyhood and is, I'm told, staging a comeback. I can predict a major outbreak centred on Welford Road in Leicester next Friday evening.
Llanelli as was, Scarlets as is, will be arriving from South Wales and spreading as enlarged petechiae across the East Midlands greensward as they try to repeat the thumping they handed out to the Tigers' team that travelled to Parc y Scarlets that late October evening who managed just a penalty goal in reply to the two tries, a conversion and a penalty supplied by the hosts. Even Tigers' isolated visit to the scoreboard, that flattered them somewhat, was thanks to a Welshman; Owen Williams, an ex Scarlet at that!
Tigers that night fielded a good team but one that was filled with ennui following an inauspicious start to their Aviva Premiership campaign seeing them languishing in eighth spot in the league and denied the services of such luminaries as Tom Youngs, Dan Cole, Geoff Parling, Tom Croft, Ed Slater and crucially Manu Tuilagi who'd been injured the previous week in the match against Ulster and with Anthony Allen returning for just his second match of the season and looking unfit.
Scarlets themselves were forced into a whole raft of changes with Jake Ball withdrawing after the warm up, then during the match they lost Pitman, Scott Williams, Emyr Phillips, Rawlins and Kelly to injury but showed great fortitude and had Priestland not missed the sticks a few times things would have been worse for the visitors.
Scarlets travelled to Glasgow last Friday evening where they were turned over by twenty-two points to seven, their away record is nothing to write home about unlike that at Parc y Scarlets.
Tigers also took an away defeat at the Stoop, the players looking weary against Quins after another shortened turnaround from the draining Bath fixture the previous Sunday and this week the period between fixtures is again truncated, presumably at the whim of the TV paymasters.
I really don't understand the selection decisions made by Cockerill and his coaching team for the trip to the Stoop.
They at last had starting options but set their face against them and now they have the decision whether to flog them onward in the forthcoming European Cup matches that sees them chasing the rainbow of an unlikely qualification.
I highlighted in my match preview Quins' attacking threat between rucks and the fly half. If I spotted it so must Tigers' analysts yet it remained a fecund area for Quins with two of their tries having their nexus there.
The officiating of the breakdown was as inconsistent as I've come to expect and which played to Quins' strengths but that notwithstanding it was an issue that the Tigers' coaches surely should have made contingency plans to combat.
Why, for example, when almost every throw to the line out went straight to the thrower's colleague were two examples singled out for sanction? Why when players were regularly "swimming" down the rucks was Salvi's breaststroke so egregious that on that occasion alone was a penalty warranted?
Why was Tom Youngs penalised for side entry when Mike Brown wasn't?
Offences of the moment: not releasing the ball or the tackler were much in evidence although the time elapsed before the whistle blew was widely varying as were the periods of advantage played.
Maybe this is an issue for the TMO to determine? When the tackle or advantage is called by the referee the TMO presses his chess clock and when a period, predetermined by the referee and advised to the players at his pre match briefing, has elapsed the TMO advises the referee "tackle over/advantage over". It would give the TMO something to do and should stop the infuriating variability.
Doubtless though the lawmakers from the antipodes will continue to obsess about the scrum and spear tackles as they, Nero-like, fiddle while the sport smoulders.
Over the next two weeks of European competition Tigers have two French referees. Firstly this week Gauzere and then, at Ravenhill, Poite.
Both are strict disciplinarians at the scrum and it will be interesting to see how Top 14 international referees deal with the breakdown.
I expect that, if Dan Cole is still injured, Tigers will start with a front row of: Marcos Ayerza, who had Quins' Sinckler well beaten only being bested by a demonstrably incorrect decision from Mr Pearce.
I'd like to see Ghiraldini start for Tigers in the number two shirt but it'll probably be another shift for the weary Youngs while the ever improving Balmain, who gave England incumbent loose-head Marler a run for his money, will plug on. At least with Mulipola back there's some heavy horse in reserve and even some starting options!
Wayne Pivac and his coaching team have been regularly starting twenty-one year old Rob Evans on the loose-head in the enforced absence of veteran Phil John, in his twelfth season with Scarlets.
With Welsh international hookers Ken Owens, out after neck surgery on a prolapsed disc and Emyr Phillips sidelined with a shoulder injury, which looks likely to also rule him out of the Six Nations, Roberts joined up with his Wales Under 20 compatriots Kirby Myhill and Samson Lee for the home win over Ospreys.
Myhill then picked up an injury to his pectoral so Academy youngster, the twenty year old Ryan Elias, started at Scotstoun with Torin Myhill, Kirby's sibling, getting a spot on the Scarlets' bench and game time when Elias went off with a knock.
After international and NDC signatory Samson Lee sustained a neck injury against Ospreys, and with Rhodri Jones injured in the same match, Lee was replaced for the Scottish excursion by South African Adriaanse, who was previously with the Lions playing Super Rugby. But if he's fit I's expect to see Lee start.
Injuries aplenty in the Scarlets front row which struggled against Glasgow and could well do so again against a strong Tigers' line up.
Early on against Quins Tigers put together some lovely offloading and only carelessness by the Tigers denied them a score.
During this period Graham Kitchener was dominant with his usual athleticism however over the border Glasgow found treasure by pitching their big ball carrying forwards against the Scarlets' defensive wall which held valiantly for a long time and for this reason I'd hope that Thorn is ready for action. If the All Black legend is still unavailable then Parling, who was subdued on Saturday, and Kitchener should continue, especially as another South African; Johan Snyman may be a doubt after taking a bang and being replaced by compatriot George Earle after just twenty-eight minutes at Scotstoun.
The brace of South Africans were partnered by Australian born Welsh international lock Jake Ball who defended like a Trojan but the Scarlets front five looked underpowered.
With the superb John Barclay facing off with Julian Salvi the breakdown should be a delight however these days I'm starting to wonder if the likes of Barclay and Salvi are becoming anachronisms in the British and Irish game as they are so often erroneously whistled out of matches by witless officials who, while presumably knowing the laws, have trouble accurately applying them and so unless the French functionaries bring their nation's affection for the forward contest to Welford Road this Friday I fear we could be denied – again.
Tom Croft understandably looked short of match time and fitness last time out and I'd start Gibson who brought more dynamism when he belatedly made an appearance and with either him or Croft on hand the visitors could have a difficult time at the lineout especially if the injury sustained by Aaron Shingler precludes him and his line out presence.
I've heard it said that Jordan Crane doesn't offload so perhaps in the general adulation of Nick Easter the work of the Tigers' stalwart has been overlooked. It's true that he, like so many other Tigers after the opening quarter last Saturday, found himself isolated when in attack and to offload a supporting player is rather essential. Crane looks weary so I'd start Barbieri next Friday. He carries well, is good at the breakdown, being an international class open side, his fresh legs will be precious and Crane might as well have a rest before the Maple Leaf Italian disappears on international duty.
For Scarlets erstwhile Under 20 international Rory Pitman, who's previously been with Ospreys, Glasgow, Rotherham, London Welsh and Wasps, has been in a job share with the twenty-eight year old Welsh international Rob McCusker, who I expect to see retain the shirt for the trip to Welford Road. He carries the ball bravely and defends with admirable doggedness.
In the second half against Glasgow the Scarlets were much more aggressive at the breakdown than in the opening forty minutes and if they continue thus Tigers could find them a handful unless the hosts' performance against Quins undergoes a transformation back to that displayed against Bath the previous weekend.
At scrum half Aled Davies was first class behind Scarlets' beaten pack. I really like his service, no scampering around just a fast and accurate pass however with the aggressive Gareth Davies making a second cameo on his return from an injury sustained back in October I wonder if he'll get the nod this weekend ahead of his twenty-one year old namesake. Either way it'll be a tough job behind the depleted Scarlets' pack.
Ben Youngs seems to have lost his spark of late and he really should have the burden of captaincy lifted from his shoulders so he can concentrate on re-establishing his running game and providing the more stable and consistent pass of his understudy Harrison who must wonder what it'll take to get selected ahead of Youngs.
Rhys Priestland is the latest to succumb to the cheque book of Bruce Craig when he joins Bath to play second string to George Ford – what an odd move from a rugby perspective.
He is a real curates' egg of a player, when he's good he's marvellous, one of the lines he ran against Ospreys was simply sumptuous but sometimes his mind just seems elsewhere. Tigers must hope the latter is the prevailing attitude on Friday evening as he could otherwise cut their defence apart and bring Scott Willaims into play on the reverse angle through the 9/10/12 channels. If Tigers' lackadaisical defensive regime around the environs of the ruck that we saw at Quins is repeated there'll be big problems.
Owen Williams, now committed to a few more years at Tigers, will be very anxious to put one over on his old team and I am a little concerned that he may lose focus. Against the superlative Scarlets' back division I'd be tempted to start Freddie Burns, just to mix things up and test the visitors' resolve in defence which lays up.
Speaking of Scarlets' backs. What a pairing they have in Scott Williams and Regan King.
Skipper Williams is superb in all facets of the game. With twenty-three caps to his name he's the full package. Brave as a lion in defence, a wonderful spatial awareness and plenty of pace to exploit any gaps that appear.
Ex All Black Regan King, now back with Scarlets, who he joined way back in 2005 after dallying with Stade Francais for a season after he left the Chiefs and since when he renewed his French sojourns with three seasons at Clermont.
Now in the twilight of his career he has so much experience, popping up in the most unexpected places and has formed a great partnership with Scott Williams.
Tigers meanwhile, still denied the services of Manu Tuilagi, stuck with Goneva outside Anthony Allen. It's not working. Give it up Mr Cockerill. Goneva doesn't want to play at centre, he looks and is disinterested. In fact it wasn't until the closing minutes at the Stoop that I even spotted he was playing!
Allen can't do everything. He's already being thrown at opposition defenders for no good purpose and is as solitary as a farting lift dweller when he does make ground.
For heaven's sake play Allen in harness with Bai who made a real difference when he belatedly made an appearance last Saturday. If the only strategy Tigers' coaches have is to run headlong at the opposition defence the big, experienced Fijian has a better chance of success than the relatively diminutive Englishman who could resume duties at inside centre when Tigers are defending.
Allen can't do it all and when Clifford scored for Quins it was Allen who had to come tearing across to attempt a last ditch a try saving tackle as there was a gaping hole in Tigers' defence, why? Because Goneva was missing – again!
Put Goneva back on the wing, there are sayings about "horses for courses" and "leading a horse to water" both are apposite here.
After a careless display from Benjamin last time I fancy if he's fit Scully will have the shirt back for Friday on the other wing and if not Thompstone, who was very involved and accurate, should be with Goneva out wide as there'll be kicks aplenty to field.
Out wide for Scarlets, with ex Ospreys winger Kristian Phillips suspended for a spear tackle in the match at the Liberty Stadium and not free to play until Monday the 19th., it seems that veteran ex Saracen and most recently of Bristol , the Fijian international Michael Tagicakibau, could start opposite his compatriot. Scotstoun wasn't a place for wingers as it resembled a scene from Independence Day so dreadful were the conditions but he's a tough and experienced campaigner. Maybe not as quick as in his hay-day but plenty of game craft and solid enough in defence.
He may again be partnered by Kiwi Haidleigh Parkes who joined the Scarlets this season from Auckland having previously played Super Rugby for Hurricanes, Southern Kings and the Blues when he was often seen as a centre so he's a strong carrier and very solid defensively. It could though be young Harry Robinson if he's fit, the twice capped 83kgs winger having joined from Cardiff for this season and making plenty of appearances for his new club where his pace, honed on the Sevens circuit, has already yielded four tries.
I recommend you to find a highlight clip showing Scarlets' Liam Williams' try at the end of the first half against Glasgow. It was simply one of the best individual tries you are likely to see. Never mind about team work this was just individual brilliance from a hugely talented player. He did leave the fray shortly after with what looked like a shoulder injury so may not be fit for Friday which for aficionados would be a pity although a relief for Tigers. Should he be ruled out then the likely stand in appears to be twenty year old Steffan Evans who'd be making his first appearance in European competition and in his debut senior season at that.
Matt Tait was a shining light at times in the dour, downbeat Tigers' display in the last hour at the Stoop but sadly he too was often on a series of loan missions after the sparkling first quarter when Tigers were looking irresistible – pity about the other sixty minutes.
This looks another contest where it'll the Tigers' forward juggernaut against a backs division with plenty of pace and ideas but on the narrow Welford Road pitch they may find space at too much of a premium to prosper and it looks unlikely that what is probably going to be a relatively inexperienced Scarlets' pack will hold sway.
So while I sense there'll be much mopping of brows on the Tigers' side I can see them breaking the fever with a home win.