Tigers v Saints LV Cup Preview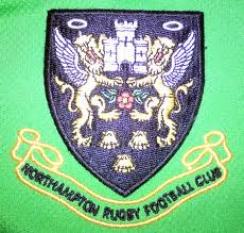 By ChrisC
January 26 2015
Window on the World. Derek was in charge of the computer department, his massive whirring charge ensconced in its own air conditioned room while Derek and his nubile assistants laboured over the terminals and big grey boxes that importantly flashed coloured lights and flickering LED displays to show something was going on.
I would guess that the total computing power of this metallic leviathan, which was treated as a spoilt, capricious child has probably now been surpassed by that available from my present day Smartphone.

By the middle of the eighties the monster had seen off the highly skilled comptometer operators who had, with their flying fingers, been administrative royalty.

Personal Computers appeared and with PC World not even a twinkle in Stanley Kalms' eye, equipment had to be purchased from specialist firms who spoke in tongues as they built, delivered and connected this latest "must have" for thrusting 1980s businesses. Derek saw them as gimmicks that would never replace his metal child with its spinning reels. If only he'd known!

Soon though Amstrad and Sinclair machines made the hardware more accessible although the Amstrads had a tendency to catch fire and the Sinclairs broke down with alarming regularity.

My assistant sat with furrowed brow as she tried to master the dos codes she had to type to produce the information and we wondered what was the point of it all when we could just ask Derek although any ad hoc request would lead to much sucking of teeth, rolling of eyes and an interminable delay until the long roll of green striped paper made its appearance.

Then it all changed. Windows 3.1 arrived with new more reliable machines from IBM., NEC and Commodore. I've laboured over many versions of the ubiquitous Windows; 95., 98., 2000, XP., the hated Vista, 7 and now 8.1 which required a whole new approach from my old brain. To me 8.1 is rather like dealing with my nephews who speak an often unintelligible language peppered with: So. Whatever. Wicked. Like. Huh?

As I type this I do so on my beloved desktop with the simple Windows 7 but lurking elsewhere in the house are other machines harbouring 8.1. The low slung jeans, back to front baseball cap wearing, jargon grunting, stubborn, know it all enfant terrible operating system of the day.

"So! It's really, like simple to use – yeah? Wicked graphics". Said the gel haired child in PC World as he burbled on, pausing only to answer my questions by whipping his fingers around the screen with the speed of light and regarding my perplexed face with a combination of sympathy and avarice.

He failed to mention that updates beamed from Microsoft often lead to settings having to be re-created and files being mysteriously repositioned in obscure places which require search parties that would have challenged Henry Stanley's.

I am getting used to living with the computer world's version of Harry Enfield's Kevin but I don't yet like him and am grateful when I return to the embrace of my middle aged Windows 7.

I feel similarly about the LV= Cup. I'm learning to live with it but have no affection for it and wait for the Premiership with all its manifold faults to return and even better the Six Nations to end.

I understand how the cross pool system of fixtures works but like Windows 8.1 don't see the need for it. It's here though – at least for the time being. If though it disappeared, as did Vista, I'd again shed no tears.

I don't follow soccer with any great attention but I do envy those that do when FA Cup time comes around.

A real knock out cup!

Cambridge holding the mighty Manchester United to a draw. The minnow's players, supporters and directors now relishing the prospect of a trip to Old Trafford.

Chelsea humbled at Stamford Bridge by Bradford and Manchester City's expensive squad failing to prevent humiliation by Middlesborough at the Etihad Stadium, while Swansea stumbled out at the hand of Blackburn Rovers and Southampton were ejected by Crystal Palace.

Even troubled Leicester City played their part by dismissing Spurs.

Oh how I long for a real rugby knock out cup with its twists and turns where the lowliest of clubs can dream their dreams, if only fleetingly. Abandon the all too clever LV= Cup. Shun the silly end of season knock out cup. Instead please give me a real inclusive knock out cup and its field of dreams.

Meanwhile I have to tolerate (barely) the ersatz LV= Cup in which this weekend Tigers play host to local rivals Northampton. Well at least there's a frisson there!

In the past Tigers have seemed somewhat dismissive of this competition, although of course they lifted the trophy at Sixways a couple of seasons back in a victory over the self same Northampton, a match sullied by the rebarbative behaviour of Calum Clark.

The LV= Cup this season represents the most likely avenue for Tigers to add to their comprehensively filled trophy cabinet. With the league beyond them and Saturday's loss at Ravenhill sealing their fate in the European Cup, in which Northampton, and in spite of a humiliating defeat at the hands of Racing Metro at Franklins Gardens, retain a slim hope of glory as they travel to meet Clermont.

Mallinder has mixed and matched his starting line ups in the two preceding rounds of the LV=, the away win at Scarlets seeing a match day squad containing senior players; Wilson, Alex Waller, Ma'afu, Dickson, the now injured Foden and the aforementioned Clark.

I don't see it being any different this weekend and if anything I expect to see an even stronger squad make the journey to Welford Road to try and couple progression in the competition with a victory at the home of their fiercest rivals.

Richard Cockerill for his part must, in my view, seize this chance of redemption from a season that has gone so badly awry by pitching as strong a team as possible with an eye to prudence but only that. The forlorn quest in the league must take care of itself in due course. For now the LV= Cup is everything.

I expect that Mallinder and his sidekick Dorian West will select as strong a pack as prudent.

They will not of course have Hartley available but that's a mixed blessing as at least their team will have a better chance of playing the match with fifteen men than might otherwise be anticipated.

They will have both Haywood and McMillan on call and Haywood has had plenty of quality game time in Hartley's frequent absences and I think he could be preferred to ex Gloucester and Pertemps Bees hooker Ross McMillan for this contest.

Tigers' Tom Youngs will be on England duty and likely playing second fiddle to the aforementioned Hartley who we are told by Graham Rowntree has "plenty of credit in the (England) Bank" to balance his quite awful disciplinary record.

It would be an easy shot to say that in Rowntree you have the apogee of the adage that by keeping one's mouth shut you avoid confirming the suspicion that you are a fool. However that would be unfair as he is most probably merely parroting the "talking points" provided to him and the rest of the England players and coaches by the RFU spin machine. I believe it's called "staying on message" and frankly were I being paid a third of a million pounds every year as is Lancaster I'd pretty much say whatever I was told.

After all for the great unwashed perception is the new reality.

Cockerill will have both Ghiraldini and the emerging talent of Thacker available as the Italian international squad are not subject to the same extended period of purdah as are those involved with England.

I would start Ghiraldini and extract full value from the departing Italian while preserving Thacker for the trip to Cardiff.

Dan Cole will surely not be included in England training (aka destruction) until he is not only recovered from his foot injury but proven as being match fit. But Lancaster's England rarely follows logic or good practice so who knows.

If Cole's fit then I'd start him and Ayerza with the rested Balmain and newly returned Mulipola in reserve and any combination of the four should prove a match for the visitors front row who will surely be selected with an eye on the looming return of the league where Bath are a mere one point behind them in second place. So Ethan Waller seems likely to be on the loose-head for the visitors and in my world facing Cole or Mulipola.

With ex Leeds and Rotherham tight-head Denman or ex Saracen Tom Mercey seeming the most likely to start for Northampton on the tighthead although I wouldn't entirely discount Toulon bound ex Brumbie and Western Force Wallaby Ma'afu being involved.

I think then that with a full strength starting line up Tigers would have a decisive edge in the front row battle.

Parling is once again injured and were he not he'd be with England but his hors de combat could see Kitchener dragged into the England morass and even if he escaped that he'd likely be with the Saxons so deChaves, who was excellent at Ravenhill, somewhat bizarrely could be the senior Tigers' lock available, assuming of course Thorn isn't yet fit.

Tigers do have new recruits Peterson and Whetton available and I'd expect to see the enormous USA Eagle Peterson preferred to young Joe Maksymiw for this key fixture.
I think that Christian Day will be deployed as the rock around which the Northampton pack coalesces as he brings his considerable experience and brain power to the fray. It looks as if twenty-two year old Alex Woolford could continue his LV= adventure while Manoa or makeshift lock Dickinson are on the bench.
Tom Croft went well at Ravenhill but with Gibson off to Franklins Gardens at the end of the season I wouldn't be surprised to see him entrusted with the Tigers' blindside where he could bring his considerable talents to the lineout for his current club and maybe tip the balance in its favour.
Salvi needs and deserves a rest and while Thacker is apparently being groomed for the open-side my inclination would be to start Italian international Barbieri there before he goes off with Italy. Accomplished in the position and a prodigious carrier, he'd be my choice while hopefully Pearce, after his sojourn with Doncaster, is fit to resume duties at #8 and with last time's star of the show; Milne injured Pearce would be my preference to bring his considerable carrying skills to the party, adding to just three appearances for his new club.
Veteran Phil Dowson, who started his first class career way back in October 2001 when he appeared as a replacement in Newcastle's 33-13 defeat by Toulouse in that season's Heineken Cup before moving to Northampton for the 2009/10 season for whom he's since made over one hundred and twenty appearances, looks certain to feature. As Clark and Wood are with England and anyway the latter is injured, Dowson looks the likely occupant of the blind-side berth for the visitors, bringing all that experience in support of young Ben Nutley who I think will get his thirteenth start in an Anglo-Welsh competition.

I've seen Nutley play a few times and he's a really good sort so it's remarkable, to me at least, that given the paucity of opportunities he's had in his five seasons at Northampton he hasn't moved on as would a player such as Jamie Gibson for example.

Jonathan Fisher has started both the previous LV= rounds for his new club who he joined from London Irish having previously had dalliances with London Welsh and Bedford. I can't see Manoa being risked with a league campaign still to complete but if he is then Tigers watch out!

If Manoa doesn't feature I can see Tigers bossing the line out but the breakdown is a different matter as Northampton of late have had the Indian Sign here but as ever it'll depend on the referee's interpretation of the laws.

Ben Youngs will likely be understudying Danny Care for Stuart Lancaster but meanwhile Mallinder has Fotuali and Dickson both available. Fly half Joel Hodgson, signed from Newcastle via Rotherham, has started at scrum half in both the previous rounds but I think that we may see Samoan international, the ex Crusaders' and Ospreys', Fotuali'i start this time.

This looks an opportunity for the steadfast Sam Harrison to make his second LV= Cup start as David Mele seems out of favour, although I can only actually remember him having one bad game it doesn't seem that it takes much to get in Cockerill's bad books especially when there's a local lad in the wings waiting his chance.

Harrison, with his fast and accurate passing, has of late been pushing Ben Youngs hard for a start and I hope that he takes the opportunity to show what he's made of against a scrum half of Fotuali'i's class who has a full box of tricks to call upon. If my thoughts are not too scrambled then Harrison may have the better platform from which to combat the experienced Fotuali'i.

Burns had a mixed time at Ravenhill and I don't see him starting this Saturday but equally I'd be surprised if Williams doesn't get the nod ahead of Bryant if Tigers are going flat out for a win as they surely must.

There could be lot of probing going on and it's unlikely to be a match for extravagant play so Willams' control could be required rather than Burns' élan.

With Myler involved with England and anyway key to Northampton's league campaign my guess is that young Will Hooley, who last week had a run out with Moseley, may not continue his starting presence in the competition with the more experienced and accurate Hodgson getting the start.

If I'm right then the Tigers' half backs may just have the edge.

There were some Tigers' supporters who saw the Fijian duo of Bai and Goneva forming the centre partnership for Tigers at Ravenhill being the panacea for Tigers' try scoring drought, seeing the absence of Tony Allen as beneficial in the surreal world they must occupy. They were wrong – so, so, so wrong. Tigers continued their Battle of The Somme attacking strategy throwing themselves onto the barbed wire of the Ulster bulwarks and opening the backs to withering enfilade. Bai tried hard but Tigers made no progress - again.
There was no shape and little purpose to Tigers' attack and even less to its defence where the centre afforded Ulster attack defilade as it was continually out of position and synch. It was horrible to watch leading to a plethora of missed tackles and eventually to another totally undeserved Yellow Card for Goneva, falling victim again to the "South Seas Tariff" and a further try for Ulster as the disorganised and now depleted Tigers' defence was torn to shreds.
The Fearsome Fijians won't be on duty this weekend I guess but maybe if he's fit Allen will be however my bet is that we'll get to see Jack Roberts, called back from loan to his old club Rotherham. He's almost identical in size to Allen so if he plays I hope Murphy's strategy is not another re-enactment of the Somme with lone runners being picked off at will.
I'd quite like to see the experience of Matt Smith in the outside centre slot for Tigers. He's not a very fashionable option these days but he's another rock upon which the backs can rely, is disciplined, wants to play centre and would be a solid defensive bastion.
When he first joined Northampton from Wasps for the 2012/13 season Dom Waldouck got a good number of starts but after injury has struggled to re-establish himself. Remarkably he's twenty-seven now but still to hit the heights of his days at Adams Park. At his best he's an astonishingly incisive runner and Tigers would be well advised to devote the defensive skills of Smith in attempting to contain him for if he gets anything approaching a free rein he'll cause chaos behind the Tigers' defence and I rather expect him to be aided and abetted by the always excellent Elliott and young Howard Packman who's been limited to just four senior starts, all in the LV= Cup, which have yielded three tries.
With Foden injured I anticipate seeing the experienced, seige gun booted Kiwi James Wilson kept in cold storage and for the twenty year old Tom Collins, ("Gin, Lemon juice, sugar and nice and cold please!!!") at full back. He started in both of Northampton's LV= fixtures this term and scored a try in each of them. It will be seen then that the visitors could have a potent back three so Tigers' defence must improve and improve a lot.
Similarly Benjamin and Thompstone have started in both of Tigers' LV= matches but have now been elevated to starting positions in the Premiership. They've had little grist to their attacking mill but for all that have scored tries even in less than propitious circumstances.
With Scully reported as fit and Morris similarly available I'd like to see them both in this Saturday's starting line up alongside Tommy Bell at full back. They'd be a strong attacking unit and capable in defence with all three good under the high ball, adept with the boot and needing game time.
Tigers just must win this one, if they don't their season is all but over.
I think they'll do it and close the window on a horrible start to the season.