Cardiff v Tigers LV Cup preview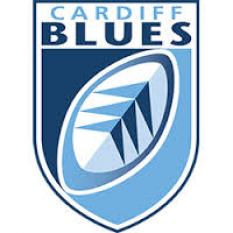 By ChrisC
February 2 2015
Call to Arms. As I travelled to Cardiff to see a major customer of a business I had recently taken control of and whose previous Managing Director was a personal friend of the customer I thought it might be a tricky meeting. Especially so as the customer was based in South Wales and as I am self evidently not Welsh, as was my predecessor, I foresaw a potentially fraught encounter.
I was shown into the customer's office and there, ranged along a shelf and the wall behind his desk, was a shrine to the Welsh rugby team. Photographs of him standing with famous players jostled with pennants, programmes, tankards and a signed rugby ball. A row of china character figures of famous Welsh players completed the ensemble.
Rugby!!!! God bless you my beloved sport, something we had in common, something to break through the distinctly cool atmosphere.
We began talking rugby and as coffee was delivered by his fragrant secretary we carried on talking rugby. He suggested we have lunch and once we'd settled at our table we carried on talking rugby.
We were together for almost five hours and in all that time didn't manage to talk much business but we'd become friends bound by our love of rugby and there'd be plenty of time for business later.
Naturally we had somewhat differing opinions about the merits and demerits of our respective clubs and in particular our national teams, on which we agreed to disagree.
A week or so later he called me and, as experience had taught me that unexpected calls from customers could be bad news, when my assistant put the call through to my desk I must have sounded apprehensive. "You alright boy" he said, sounding quite upbeat. I said I was fine and how was he doing. "Fine" he said. "Now listen boy how'd you like to come the Arms Park this Saturday and see us give your boys a good hiding".
I went along and after a few beers we watched the match. As it happened Wales didn't stuff us as I'd been repeatedly promised would be the case. They did win but not by much. Over the next few years we saw plenty of rugby together and shared each other's highs and lows. Then he sold his business and retired to the Floridian sun. We kept in touch for a while but all we really had in common was business and rugby so the friendship drifted. But they were great rugby (and beer) fuelled times.
This weekend Tigers will follow my path down to Cardiff for the final round of matches in this year's LV= Cup.
Tigers ended the previous round atop their group while Cardiff are similarly placed after a stunning comeback against Coventry Wasps.
I am a little late starting this week's missive as I've been up in the attic looking for my Tables of logarithms but having consulted them I find that even the combined wisdom of Michael Stefel, John Napier, Henry Briggs and Francois Callet cannot help me unravel the multifarious combinations of final pool tables that next weekend's fixtures could produce.
I can see that Exeter are through to another semi-final but whether their fixture will be at Sandy Park or elsewhere is still concealed by the mysteries of the LV= Cup so I've scurried to the refuge of the uneducated; shrugged and once again muttered; "life's too short".
All I have been able to divine is that both clubs need a victory next Saturday, preferably garnering five points if the log tables aren't to be pressed into use, to be certain to progress to the knock out stages.
My difficulty didn't end there as with little in depth media coverage and my being unable to be at Welford Road or indeed the Ricoh Stadium (although in the latter case why would I you may ask) it's all pretty murky for review let alone preview.
Tigers got their victory over Northampton and so the stars once more brightly shone in their firmament as the natural order of the rugby cosmos was restored as a selection of unfamiliar faces made their debuts.
Cardiff Blues for their part made ten changes to the starting line up they fielded in their Round Two fixture against compatriots the Scarlets.
The travelling Tigers will be denied the services of Barbieri who's on duty with his adopted country but aside from the need to fill that gap it's hard to see what benefit would accrue from major tinkering with the starting line up that saw off Northampton.
I could perhaps argue for Ayerza to replace Brugnara in the squad to bring heft to the Tigers' pack. But I'm nitpicking here.
Cardiff's Mark Hammett has thus far stuck with the same loose-head and hooker combination for all three rounds with twenty-one year old Thomas Davies starting in the number one shirt alongside Rhys Williams who's had the PRO12 experience that has been denied Davies.
The real nous should have come from Welsh international tight-head Craig Mitchell who joined from Exeter for this season but his appearance at the Ricoh was his first start for his new club after injury issues.
If Richard Cockerill keeps the faith then with Balmain and Mulipola on hand to partner Thacker the visitors should have the edge come scrum time.
At lock de Chaves sounds to have had an impressive game against Northampton and it'll be interesting to see if Whetton gets the start alongside him this time with Peterson on the bench in a bit of role reversal.
Bristolian Miles Normandale in his second season with the Blues got himself on the score sheet twice against Wasps with two tries. He also played in the previous round replacing Lou Reed, fleetingly of this parish on a loan deal, and I think will probably keep the shirt for the visit of Tigers. Against Wasps he was paired with eighteen year old Academy graduate; Seb Davies who also nabbed a try and has taken over the shirt from Cypriot international (I know – who knew?) Chris Dicomidis who featured in the first two rounds of the competition but has since had bigger fish to fry in both Europe and the PRO12.
There could be a battle of the youngsters at lock if the Directors of Rugby retain the same combinations.
Twenty-six year old Jevon Groves, who's skipper of the Wales Sevens team, so presumably involved with them in New Zealand opened the way for young Macauley Cook on Cardiff's blind-side, who has plenty of experience in both PRO12 and European competition and another who got himself over the Wasps' whitewash last Sunday, for both last weekend and this.
On the hosts' open side will probably be young Ellis Jenkins who's started in all three rounds thus far while Rory Watts- Jones was replaced by Academy back row; Londoner James Sheekey, for the trip to Coventry but if he's fit I expect to see ex Plymouth Albion back row Watts-Jones restored for the coming fixture.
Gibson will presumably continue on the blind-side for Tigers while with Barbieri unavailable maybe Thacker will move to the open-side with Sale bound Briggs getting the start at hooker while Pearce should be retained at #8.
After a less than satisfactory excursion over the River Severn from Scarlets to Gloucester the multi-capped Tavis Knoyle is back in Wales but with Cardiff this time and starting in the first two rounds of the LV= Cup but replaced by Lewis Jones, with whom he's been having a bit of a job share since his return to the Principality, for last weekend. Both have plenty of experience and either will present a challenge for Sam Harrison who I suppose will be preferred to David Mele in the Tigers' starting line up.
My guess is that Welsh international Rhys Patchell will retain the Cardiff fly half shirt instead of Englishman Simon Humberstone who started in the first two rounds.
I don't think this is going to be a suitable fixture for Freddie Burns to start so I'd stick with the control of Owen Williams, particularly as he sounded to be defence captain at Welford Road last Saturday and if the resilience of the home side's defensive effort is any indicator a fine job he did.
As it rather sounds as if Tony Allen is again injured and likely to absent for a while yet the conundrum of the inside centre berth at Tigers continues and it seems as if Jack Roberts could make a long term claim for the shirt after a good debut. It's early days for the youngster, who is physically almost identical to Allen, but I hope he gets another start against Cardiff so I can take a look at him.
Young nineteen year old Garyn Smith was a player who escaped the cull and started his third consecutive LV= match although he moved to outside centre to make way for Adam Thomas who is seemingly no longer involved with the Wales Sevens team of which he was part for a number of years, his last appearance being in last year's Commonwealth Games. He's clearly speedy and at 101kgs ten kilos heavier than Roberts so he could be a real threat on the hoof.
George Catchpole got a senior start and sounded to have done nothing wrong but maybe Smith or Hepetema may be preferred this time.
On the wings for Cardiff there'll probably be a familiar face, that of ex Tiger Lucas Amorosino who went off to Montpellier and has returned to the British Isles by way of Oyonnax where he spent last season before fetching up in South Wales. We'll all remember his speed and as he's now twenty-nine (thirty on 11th February) I wonder if it's diminished, if not he'll be one to watch if he gets some room to work in.
Another erstwhile Wales Sevens international; Richard Smith replaced a current Sevens player; Tom Williams who was otherwise engaged I guess.
Adam Thompstone seems to be coming back to form and I hope he starts again in Cardiff as he's strength and pace will be needed against what sounds like a very nippy Cardiff back division. Morris also needs game time after his latest absence through injury so for me the Tigers' wingers would be unchanged as would the full back where Tommy Bell also got much needed game time to have his credentials compared to those of Morris as they'll be pitching for the shirt to be vacated by Tait.
The last line of defence for Cardiff at the Ricoh was provided by Amorosino's countryman and fellow Argentine international Joaquin Tucullet who's also new to Wales joining from Bordeaux Bègles where he spent a solitary season playing in the old Amlin after a season at Grenoble following his departure from Sale after, you guessed it, one season after he arrived from Argentina's Los Tilos and Pampas XV. It'll be interesting to see how long he stays around this time.
I remember him a bit from his short time at Sale for whom he made eighteen appearances including one at Welford Road on New Year's Day 2012 when his side lost by 28 points to 23. I thought him OK I think although he didn't stand out particularly. But with Dan Fish in the Wales Sevens squad who are in New Zealand the Argentine roamer may continue.
Now I don't have a clue how this is likely to play out. I do know both sides need to win to progress in the competition and with this looking the only route for Tigers to silverware this season and with Cardiff down in ninth spot in the PRO12 the same probably applies to them.
All to play for then, the question is what teams will be selected for this "make or break" fixture.
Will the development ethos of the competition prevail or will somebody blink in the face of a fixture that could set either team on the road to redemption?
A call to the Arms Park for both.