Tigers v Gloucester AP Match Preview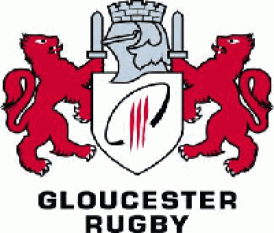 By ChrisC
February 9 2015
Chaos by Design - When conducting public works it was not unusual for projects to descend into chaos with cost and completion over runs often the order of the day. The nexus of this was most often the client (HM Government) either not making up its mind, being tardy in completing contractual paperwork or changing the brief to fit with some new policy or another.
This time though it was the architect, a profession who we cynically observed could never be accused of changing their mind as they never made it up in the first place, causing the trouble. But in this case stubborn hubris was instead to blame.

The pattern was usually the same. A partner in the architectural practice would secure the contract from some government department or another and would promptly hand it to a junior architect and CAD technicians to undertake.

The Civil Service panjandrum would retire from the fray content just to tick the appropriate boxes at the behest of his professional advisers.

Architects most often produced "concepts" passing these sketches to the specialist sub-contractors to "flesh out"; a euphemism for making it work.

The young architect was very charming as she handed us her concept but when, the following week, we contacted her to say it could not be made as designed so as to fulfil its purpose but we could come up with an alternative, there was a distinct cooling.

She arrived at my factory with her assistant who watched her with adoring puppy eyes as she frostily greeted us. We took her around the factory and showed her a scale model we'd produced to better demonstrate our point. Her elfin cut blond haired head was immobile while her green eyes flashed, her assistant quailed. She pronounced: "Nonsense; make it as I've designed".

Realising that no degree of expostulation would persuade her otherwise we produced a document that absolved us of all responsibility for the product not working and suggested she might like to have it approved by a partner or the client. She drew herself to her full 5'2", her eyes melting our skin with their laser like ferocity. "I'm in charge of this project. I'll sign the stupid document".

Her little red stiletto heel shod feet then stomped out leaving the acolyte to gather up her papers and scurry in her wake, his barely getting into the passenger seat of her BMW convertible before she screamed out of the car park in a cloud of tyre smoke.

A month or so later we arrived on site with the product. Upon completion the green eyed virago summoned us attend her. "It doesn't work" she said.

We presented our waiver bearing her signature and reminded her of her meeting with we horny handed artisans. She stomped off again.

We shortly received a new contract to make the whole thing again to a design that would work and noticed a new architect was in charge. We asked where his predecessor was and he told us she was on her honeymoon. She'd married one of the firm's senior partners and upon her return was to be a partner herself.

As is sometimes ruefully observed; "Nothing wrong with nepotism provided it's kept in the family!"

Tigers will welcome Gloucester to Welford Road and, as is the case with England, both clubs will be delivering a product whose design doesn't always work.

It's true to say that some vital components have been missing while they were repaired and that others have simply malfunctioned but for me design faults are responsible to varying degrees.

Sometimes a design fault is stumbled upon during manufacture and remedial action is forced upon the designer but sometimes, as was the case with my winsome architect, hubris takes over and errors are disregarded.

The Gloucester team, in spite of the presence of the estimable Ulsterman David Humphreys as Director of Rugby, still has the fingerprints of erstwhile head man Nigel Davies all over it.

Meanwhile Tigers' travails in the centres continue with Loamanu, Manu Tuilagi and now Anthony Allen once more sidelined for what could be another protracted period of absence. Is there any law that prevents Tigers from eschewing the use of shirts bearing the numbers twelve and thirteen?

Just to add to the general merriment the Six Nations is now upon us with the crass, self serving stupidity of the sport's administrators forcing clubs to play Premiership fixtures while these internationals are in progress and the national teams remove clubs' key players.

In Tigers' case the administrative stupidity is compounded by the asinine England coaches selecting players whose fitness is in doubt. The much vaunted concern for player welfare being exposed for what it is: self serving spin as the likes of Dan Cole and Tom Croft are risked to further the coaches' own unbridled, naked ambition.

Meanwhile it's reported that, after more than a century, the RFU are removing the free tickets provided for the disabled to watch rugby at Twickenham, an action which will produce an estimated miserly £150k of extra revenue from the Six Nations competition for the bloated bureaucracy.

All presumably with an avaricious eye on the forthcoming World Cup.

I have passed despair as I see my beloved sport disintegrate before my eyes.

Meanwhile in the respective packs this Friday we are probably to be denied the presence of internationals; Hibbard, Cole, Ghiraldini, Barbieri, Tom Youngs, Croft or through injury, Ben Morgan and Parling.

In the backs Ben Youngs, Laidlaw, Jonny May and Twelvetrees similarly look destined to be elsewhere than at Welford Road this Friday evening.

In the Tigers' front row I'd expect to see Ayerza, refreshed after a couple of weeks off while the LV= Cup took centre stage, lock horns with multi capped All Black John Afoa who was recruited from Ulster after three seasons since he travelled over from the Super 14 outfit; Blues.

Afoa was a World Class tight-head and at just thirty-one he's still in his prime. Facing him though will be Marcos Ayerza who's widely acknowledged as the World's best current loose-head so this should be a thrilling contest, especially as the ex All Black is that rarity; a tight-head who usually pushes straight and with his style of low scrummaging, similar to that of Ayerza, it should be fantastic – all we need are match officials who actually know what they're doing come scrum time so we're not denied the spectacle.

With Ghiraldini and Youngs both missing I wonder if Thacker will get the start and make it clear that he's overtaken the departing Briggs in the pecking order? Gloucester for their part, with Hibbard away, look likely to call upon Truro born Darren Dawiduik, who joined the Cherry & Whites from Cornish Pirates for the 2009/10 season. The ex Redruth RFC hooker has not always had the happiest of times when facing the Tigers but this time around he could have experience on his side.

I rather hope that Mulipola gets the start as he'll get the home crowd howling from the off and give a good account of himself at scrum time when, if Nick Wood is still absent with the neck injury he collected against Saracens, the same match in which Ben Morgan broke his leg, early in January, he'll probably be facing Yann Thomas.

Bristolian Thomas moved up the M5 from his home town club back in 2008 and until this season has been something of a bench player but of late he's been getting some more opportunities however I really don't see the visitors' front row besting the home side, although with Afoa around it'll depend on whether Ayerza prevails.
While with Slater, Thorn, Deacon and Parling all injured second row resources are once again depleted but with Kitchener, the latest Tigers' player to be messed about by England, possibly being released back to his club he could join de Chaves, who's had a really good season in a "cometh the hour – cometh the man" sort of way but for all that I'd heave a sigh of relief if Kitchener and the bulk of Thorn trotted out on Friday evening.

My relief would largely be due to Gloucester likely having the vastly experienced combination of Tom Palmer and James Hudson on parade which is a daunting pairing representing a very real threat at the line out as I expect the abrasive Tom Savage could be on the blind-side for Gloucester if Hudson and Palmer are both, lately Savage has been at lock instead of Hudson. Savage is a fierce tackler and also carries to great effect.

Jamie Gibson will want to show his detractors, still seething at the manner of his recently announced departure to Northampton, that he is still committed to the Tigers' cause for as long as he's at the club and it'll be important that he has a good match at line out time with Croft once again likely to be missing. There must though be a case for the versatile Pearce to, at worst, be on the bench if he's recovered from his exertions in Cardiff.

Julian Salvi will have also enjoyed a couple of weeks off after his unremitting toil for Tigers and be looking forward to going up against another classic open-side in Matt Kvesic who's had plenty of game time in his first two seasons at Kingsholm since he came down the M5 from Worcester.

It would be wonderful to see these two excused the usual lottery of officiating at the breakdown of which we have become familiar and permitted to strut their stuff with a consistent and even handed display of officiating. I know! I know! But allow an old boy his dreams.

At #8 Tigers will probably deploy Jordan Crane, another who's enjoyed a break, and I expect he'll be up against either Tongan international Kalamafoni who joined from Nottingham and is now in his third season with Gloucester. He's a tremendous s threat with ball in hand, most often seen on the blind-side but just as at home at #8 where he'll be vying with Gareth Evans (no not THE Gareth Evans) who can also play in both back row slots and is a wonderful carrier.

Evans is a product of the Gloucester academy and in the last year of his most recent contract with the club. The twenty-three year old Swindon born player has, even with Morgan out of contention, has plenty of competition including young Ross Moriarty, son of erstwhile Welsh international skipper Richard Moriarty.
I've given up predicting what'll happen at the breakdown but if Tigers don't remedy their alarming propensity to leave gaps around the fringes the speedy Gloucester trio will be through and away.

Both clubs have their scrum halves away; Youngs with England and Laidlaw skippering Scotland.

It will therefore probably be down to Sam Harrison and Dan Robson to scrap it out.

Robson was in the England side that lost to the Barbarians at the end of last season and the Saxons who drew with Scotland A the previous one. A feisty character is Robson who's off to Wasps for next season. He can lose focus so if Harrison holds off the challenge of Mele, who played well in Cardiff, he needs to be his usual calm self and concentrate on delivering his excellent service to his fly half and centres.

I think Harrison would have the better platform from which to work as I sense the visiting pack may struggle at scrum time, the caveat concerning the Afoa/Ayerza confrontation notwithstanding.

It could be a belated Burns night if both Freddie and younger sibling Billy start for their respective clubs in the #10 shirts. Actually unless Williams is injured I don't think we'll see this dynamic but instead it'll be yesterday's Welsh international fly half; James Hook, back from his three season sojourn to Perpignan after he left Ospreys to collect some Euros, facing tomorrow's; Owen Williams.

Hook's made seventeen starts for his new club with all but two of them at fly half, when he was at full back against both Oyonnax and Brive in the junior European competition. Nothing much to say about Hook really. We've all seen him often enough. We all know he can be real class but on other occasions be covered by an invisibility cloak. And why oh why couldn't he be skipper – just imagine what fun I'd have had with "Captain Hook"!!

Williams will be looking to teach the old dog a thing or two so it'd be an interesting match up and maybe the Burns boys could have little dust up later just to round things off.

I think both sets of half backs will go pretty well but refer you to my previous remarks when saying that I suspect the home duo may have the edge.

With both Twelvetrees and his Leicester Nemesis Ant. Allen denied us for differing reasons I wonder if we'll see Tigers' new wunderkind Jack Roberts get his Premiership debut or whether Cockerill will stick with the dysfunctional Fijian pairing of Bai and Goneva, a design fault if ever there was one!

I suspect the latter but hope for the former as, with the ever absent Tuilagi and Loamanu, Bai could then move to outside centre thankfully releasing Goneva back to the wing for which I would be grateful. It would be a pairing that could replicate the nature at least of the lost Allen/Tuilagi combination which has so rarely appeared over the last two seasons and from which Goneva prospered.

The visitors meanwhile will probably call on the services of ex Sale, Wasps, Esher and Bedford centre Mark Atkinson. Much travelled and still just twenty-four the Merseysider can play at fly half, centre and full back so he's one of those useful utility backs that some say are the future.
He made forty-two appearances during his two seasons with Bedford and managed to score thirteen tries, a couple of drop goals and collected a Yellow Card in the process. At 102kgs he's a big lad and can shift a bit, kick a bit and pass a bit. So a good all rounder but from what I've seen doesn't have that stardust that Twelvetrees can produce in the Premiership, which is a step up for him so if Atkinson's at 12 I think we'll see plenty of kicking from Hook.

With Atkinson replacing Twelvetrees, who he's been partnering in the centre of late, I expect to see Aussie Bill Meakes who last season travelled from Sydney to sample the cosmopolitan delights of Gloucester from Shute Shield outfit Northern Suburbs.

Meakes is a sparky character with a strong defensive game and has been standing in for the perennially unlucky Henry Trinder who sustained a shoulder injury early in the season and, on his first "pipe opener" for Hartpury after rehab, injured his hamstring in a match against Blaydon last December. He's due back anytime now so perhaps we'll see the stunning, sidestepping centre who could cause conniptions amongst the sometimes fragile Tigers' central defence.

Out wide for Tigers I hope that Goneva is on one wing. I really, really don't want to see him continue stravaiging at centre.

On the other side is a selection conundrum. Is it Thompstone who's come into some good form now he's had game time? Benjamin who's similarly in good form although he does make my dicky ticker miss more beats when he's defending? Scully with his rock solid defence and excellence under the high ball? I'd stick with Thompstone.

England exile Charlie Sharples could be linking up with ex Tiger Henry Purdy, assuming he doesn't get the outside centre berth instead of Meakes. They'd be a dangerous combination but I think the presence of current Tongan international winger Halaifonua, the twenty-seven year old having arrived from another Shute Shield club; Warringah via Bergerac in Fedarale 1 where he didn't get a match but featured in the autumn against Scotland and who likes the big hit so beloved of some of the South Sea Islanders, could be even more dangerous, especially if Hook's kicking to his wingers as I expect.
Rob Cook, he of the esoteric kicking style, is out long term injured so in his absence Stephen McColl, late of Edinburgh, Doncaster and Leeds, where he spent three seasons before travelling south for this season, has been in the full back berth which, on a few occasions, he's shared with Charlie Sharples and James Hook. McColl looks good in defence and aggressive coming into the line.

Tigers will have Matthew Tait in the closing matches of his Tigers' career and, I hope, counting his blessings that he fetched up at Welford Road where his career, which was dead in the water, was resurrected in no small part due to the faith of Cockerill, the generosity of the club and the expertise of its medical team repeatedly getting him fit and repairing the damage whose nexus was generated elsewhere so he could showcase his talents. Although now I'd like to see Tommy Bell promoted sooner rather than later, especially with his kicking and ability to slot in at fly half.

When called upon let's hope that like Gibson, who's had two quiet LV= outings, Tait at least rewards the club with top class performances until the season's end.

I hope that Cockerill and his coaching team have been back to the drawing board and, taking account of the lessons learned after watching those on duty for the LV= Cup, tweak their design to avoid the chaos that's characterised the Tigers' midfield when Allen's been absent or struggling for fitness.
If they do I think they'll get the win.