London Irish v Tigers AP Match Preview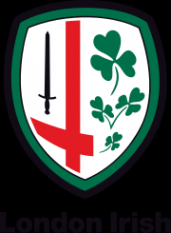 By ChrisC
February 16 2015
A Light Trim. I was summoned to the Chairman's office. He directed me to a seat, offered me tea and once it had arrived told me that it had been discovered that two other directors of the subsidiary for which I worked, of whom one was the Managing Director, had been involved in nefarious activity to line their own pockets and that the following day they were to be summarily dismissed.
He went on to ask me if I would take over as Managing Director. I thanked him but observed that while his offer was as unexpected as it was generous I had no experience in general management, my board appointments all having been in sales and/or marketing.
He promised that a main board director would guide my early endeavours and that the board of the plc had every confidence that I'd succeed in turning round the troubled business.
I didn't wake up the following morning to find a horse's head on the pillow next to me but nevertheless the offer was one I couldn't refuse.
My mentor was a big bluff Black Country man who patiently "showed me the ropes". I liked my guide a lot. He was a no nonsense character, didn't mince his words and was what was known in those days as a "man's man", before it was infradig to describe somebody in such terms.
He was from humble beginnings but was now wealthy and as well as sailing had embraced the hunting, shooting and fishing lifestyle, which he conducted from his manorial home in the Worcestershire countryside. He was also an exceptionally kind and generous man able to fill any room with his remarkable charismatic presence.
I still remember that big bear of a man and the nugget of advice he gave me on the very first day of my new appointment. "Look dear boy" he said "the thing to remember is that there'll be winds, some will fill your sails and give you fair passage, others will try to drive you backwards and some will try to capsize and sink you. Always watch the way the wind's blowing and if you keep your sails trimmed and you'll be fine – just fine".
I hope that Richard Cockerill has received the same advice for he and Tigers have had plenty of headwinds and crosswinds over the past two seasons which keep on blowing but unlike Brian Smith at London Irish he's not been lost overboard. The ex Tiger player and England coach has already departed London Irish with family reasons cited as the reason for his speedy exit. This has seen their forwards' coach; Glenn Delaney take charge until the end of the season.
London Irish are becalmed near the bottom of the Premiership with just twenty-two points and in tenth place, one point ahead of Newcastle in eleventh but with twenty-one points between them and London Welsh so they are in no danger of relegation.
Tigers meanwhile are in seventh spot, equal on points with sixth placed Sale and strangely enough a mere two points shy of the top four.
On Friday night Tigers eeked out a narrow tryless victory over Gloucester. The visitors were given plenty of leeway by referee Doyle as they spent the match offside and blocking Tigers' players in pursuit of kicks.
Naturally crooked throws to the line out, feeding the scrum and illegal binding were ignored as our sport rapidly declines, at the hands of the officials, into a sort of League-union where the set piece is increasingly marginalised.
Apologists will fume and trot out the homily: "no referee no game" to which I respond: "What kind of sport has those who are supposed to be guardians of its laws in the forefront of their subjugation?"
The London Irish team and its connections will probably be feeling affronted by the loss at Franklins Gardens when they had a perfectly good try disallowed and one by Northampton permitted even though on repeated viewing it seems to me that Ken Pisi had bounced the ball, basketball fashion, and did not have contact when it touched the ground.
They will also wonder how Northampton's Worcester bound Phil Dowson remained on the pitch after he first scragged Geraghty around the neck as he pulled him out of a maul before throwing the London Irish fly half to the ground. Just a penalty being the outcome even though both Tom Court and Tom Guest were awarded Yellow Cards for far less heinous offences.
Then in what appears a proclivity of Northampton to take out the opposition's playmaker Clark late tackled Geraghty from behind after the ball had gone but did so without sanction. The match officials, not least Sean Davey the TMO who talked Mr Small out of a Yellow Card for Dowson, provided the hosts with the rub of the green to an egregious degree.
London Irish could well be denied the considerable presence of regular Aulika as the Tongan international was forced from the field in the forty-ninth minute last Friday with what looked like a calf injury being replaced by compatriot Halavatau who was previously with Pertemps Bees and spent some of last season with London Welsh. Very much a back up to Aulika and once he arrived the Irish pack, which had hitherto held the Northampton eight pretty well, looked more pressurised.
Delaney will certainly be hoping Aulika is fit otherwise the already difficult task of holding off Ayerza will be become all the more difficult if Halavatau is drafted in unless the experienced Scotland international Geoff Cross is available in the absence of any Six Nations' fixtures this weekend.
Veteran loose-head Tom Court has been ever present having started every match in the Premiership since his arrival from Ulster for this season. Capped twenty-nine times for his country he's vastly experienced and had spent all but one season of his career with Ulster. He'll be a tough character for either Balmain or Mulipola to go up against and I suspect it may be Balmain getting the start on rotation this time around with Mulipola coming on to run at what will be a tiring London Irish defence in the later stages.
Another veteran; David Paice looks likely to be preferred to ex Tiger Stevens for the hooker's berth for the Exiles. It's been a while since Paice won the last of his England caps during the ersatz England tour to Argentina back in the summer of 2013 while his eight minute appearance in the victory over the All Blacks in December 2012 must be a warm story of derring-do with which he'll be able to regale coming generations.
Briggs, who's destined to sail away (see what I did there!?) at the end of the season played well against Gloucester and showed no lack of commitment to the Tigers' cause and I hope he starts in Reading with Thacker getting another run out as his Premiership education continues.
Tigers look sure to have Graham Kitchener available again. He went well against the multi pronged Gloucester line out and with it looking as if Thorn may not be seen for a while (if ever) de Chaves will probably be alongside him while Whetton or Peterson get their turn on the bench. This is looking a decent combination now but then so is that likely to be fielded by the hosts.
Another ex Tiger; George Skivington is playing very well for his club after his much lamented departure from Tigers back in 2013 and is another who's started every Premiership match this term.
Watching him play reminds me why I was so disappointed when he was obliged to move back down south. Great in the air and a monumental force in open play, he's always a threat.
My guess is that he'll again be partnered by Canadian international Jeb Sinclair who, after a brief excursion with Stormers in Super Rugby and Western Province in the Currie Cup back in 2012/13, has had plenty of game time now he's back in Reading. The thirty time capped international is also able to play at both #8 and on the blind-side flank so he's a mobile lock and does not suffer from any lack of aggression when driving his colleagues onward so I expect him to be preferred to the newly arrived from Edinburgh; Sean Cox who was also at Sale for seven seasons.
The #8 slot and blind-side berths for the hosts could be shared between ex Quin; Tom Guest who is player I much admired during his time at the Stoop where I never felt they got the best out of this quick and committed flanker and if we're talking about commitment then please step forward Ofisa Treviranus. The Samoan international was tremendous at Franklins Gardens and it's hard to see how he can be left out, my choice would be for him to be on duty with Guest.
Delaney has a dilemma though as he has Luke Narraway fit and looking to make his eighth Premiership start after returning from a two year sojourn to USAP where he went after turning his back on Gloucester, presumably following the arrival of Ben Morgan, where Narraway had been since the 2005/4 season making his debut almost exactly ten years ago.
With the Six Nations taking a break it would make sense for Tom Croft to be released to his club for some game time as he's only played for eighteen minutes since been scooped up by England after his two matches in the ERCC since returning from his latest injury. I doubt it'll happen though in which case with Barbieri probably available I'd start him on the blind-side. I very much like the look of Pearce and hope that he gets more game time next weekend and although I think Crane will start I'd be tempted to give Pearce the starting berth.
Tigers' Mr Reliable was superb again against Gloucester. Salvi winning the confrontation with Kvesic and if he is, as rumoured, to move on to richer pastures there's no sign of any waning in his commitment to Tigers.
This weekend he could, subject to availability from Six Nations duties, be taking on Kiwi Blair Cowan, if not then young Conor Gilsenan, late of Connacht, will probably continue of the open-side for the hosts in which event he could find life difficult against Salvi.
In every match I watched last weekend the breakdown was like a rugby themed version of Dodge City so lawless was it. The match officials seemed either incompetent or impotent to manage the area with any semblance of consistency. Such a shame for our sport.
I think Tigers will have the greater firepower in its pack and so should provide a good platform for the visiting halfbacks.
Sam Harrison was solid, accurate and precise even managing a distinctly Ben Youngsesque snipe that almost brought a try to the match against Gloucester.
Another ex Tiger will probably be at scrum half for London Irish if Scott Steele continues to get the game time he sought by leaving Tigers where he was down the pecking order. The twenty-one year old has made a dozen Premiership starts for his new club keeping the venerable Tomas O'Leary on the bench for the trip to Northampton.
Steele was also solid enough without being spectacular and looks to have bulked up somewhat since last I saw him.
Returning to another pet hate; why, oh why do referees put up with scrum halves shouting and waving their arms at them and, for that matter, permit too many of them to push and shove their opposite number? Get a grip referees – just get a grip!
On the subject of venerable players Shane Geraghty is to be joined by Andy Goode in vying for the London Irish fly-half shirt after the ex Tiger, Saracen, Brive, Shark, Worcester and Wasps' player agreed to join the Reading based club for next season.
Meanwhile I expect Geraghty to make his fourteenth start in the Premiership. Like Goode Geraghty has spent some time at Brive after his less than satisfactory two seasons at Franklins Gardens which nevertheless saw him earn his final two caps for England.
He's still a classy operator and, in spite of the usual roughing up afforded an opposition fly-half by Northampton's back five, kept his cool and overcame the lack of protection afforded him by the match officials, continuing to bring his runners onto the ball nicely while his kicking was to its usual high standard.
Freddie Burns got the start last Friday as Williams was injured. I thought Burns played really well. His kicking from the tee was faultless and won Tigers the match while in the majority of cases his kicking from hand was also precise. He did fluff one restart when the ball stuck in the Welford Road mud but that was it as far as serious errors went.
I must admit to going into "reactionary mode" and shouting "NO!!!" when Burns tried a couple of breaks while in his own half but on rewinding it became clear that he had little option as the onrushing, and already offside, Gloucester defenders had isolated him from his support and also removed the kicking option. So his decision making was spot on permitting Tigers' defence to reorganise. I was also impressed with his game management and that he seemed to be defensive captain and a very effective one at that.
Unfortunate for Williams (and Tigers) for him to have lost the shirt through an injury sustained on the Arms Park's artificial pitch, an injury which is seemingly going to keep him out until next Christmas. "The north winds will blow..................."
Eamonn Sheridan, who's in his second season at Reading after joining from Rotherham where he spent a solitary season en route from Leinster, is a bustling bundle of sedulous energy, very resilient in defence, has a turn of speed when he gets the chance and has made the London Irish inside centre spot very much his own since arriving. Maybe not a stellar talent but hard working and effective in his partnership with another ex Rotherham centre; Fergus Mulchrone who also spent the 2012/13 season as a stop over after he left Sale.
Mulchrone and Sheridan have enjoyed longevity in their positions and developed what appears to be a good understanding with each other, especially in defence where they look tough to break down although vulnerable once turned.
Another match, another centre combination for Tigers; this time Bai and Catchpole, the latter making his Premiership debut against Gloucester. They were reasonably effective with Bai carrying the ball up in that Plan A strategy, largely devoid of chiaroscuro, while Catchpole did well enough, although toward the end of the first half he did get over excited and went for the line through a gap that rapidly closed when he eschewed an overlap that looked certain to produce a try.
Roberts was another Tigers' youngster who got his Premiership debut and will know this Sunday's opposition centres from his own time at Rotherham. A Tony Allen type of centre in stature with the pace of Allen in his early years, Roberts's brief vignette impressed and I'd be tempted to give him a start with Bai at outside centre. There is a danger that the combination of Burns and Roberts could be a bit loose but I'd be tempted to give it a shot.
Goneva was certainly more involved following his move back to the wing so I hope he stays there with Thompstone keeping the shirt on the other flank. The ex London Irish winger seems in a rich vein of post injury form who's enthusiastic at chasing kicks – pity Mr Doyle let Gloucester defenders repeatedly block him.
Matt Tait showed no lack of commitment and played as well as I've seen him this season so he'll keep the spot and maybe find interstices through the host's centres. I would like to see him more in synch with Burns though which may come now that they'll be together until season's end.
Out wide for London Irish I expect to see the evergreen Topsy Ojo. He's still mightily competitive, maybe not as quick in his thirtieth year as when he burst onto the Premiership scene for his only club back on 8th January 2006, coincidentally against Tigers at Reading when his side went down by twenty-eight points to twenty-six. He still has few peers when it comes to making the most of broken field play and obviously aimless kicking to him should be avoided at all costs.
If Ojo has one wing covered than on the other side another ex Tiger; Lewington has been in competition with James Short who's arrived from Saracens and the nineteen year old Tom Fowlie but I expect Lewington to get the nod and attempt to add to his seven tries from eighteen appearances for his new club.
At full back for the hosts it will probably be Andrew Fenby who's in his second season with the Exiles after joining from the Scarlets where he was for four seasons after leaving Falcons.
He looked solid under the high ball at Northampton and ran the ball back with pace and determination so another able performer from what I've seen.
Both clubs are suffering a try drought each scoring just twenty-one times this term with only London Welsh crossing the whitewash fewer times. Tigers though have a better defence and have a good record at the Madejski.
In spite of the injuries to Tigers' key personnel that just keep on coming, the visitors could squeeze a victory if Freddie's got his kicking boots on again but it'll be close and I wouldn't bet the farm!