Tigers v Sale AP Match Preview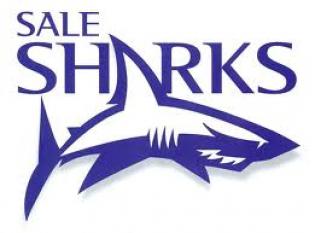 By ChrisC
February 23 2015
If! In my youth from time to time I used to go to dog racing with my father. The first time I attended a greyhound racing meeting and when, after the race, the losing punters were bemoaning their misfortune brought upon them for one reason or another, Dad pointed to an enormous sign atop the opposite stand it said: "IF".
If the track was drier/wetter. If the #1 dog hadn't missed its break. If there'd not be baulking at one bend or another. If the leader hadn't checked. If, if, if. He said "the ifs don't matter – you win or you lose and that's it".
He'd never confide in me his choice for any race until the traps were about to open so it was impossible for me to make the same selection and he'd certainly never tell me how much he'd wagered or how much he'd won (or lost). My curiosity usually fended off with an anodyne "a few bob".
We'd discuss the merits and demerits of the runners, form, weather and so on but when it came to the bet I was on my own.
On one occasion he was even more animated than usual as his selection squeezed home and had a very wide grin as he walked down to the bookmaker to collect his winnings.
I'm ashamed to say that curiosity got the better of me and I trained my binoculars on him as he collected his winnings from a very glum looking bookie who, shaking his head, began counting out twenty pound notes and carried on counting. A very large sum passed into Dad's pockets before, after shaking hands with his enduring adversary, he started to make his way back to where I stood on the terraced grandstand.
"How'd you do?" I asked although I knew what the reply would be; "Yeah. Won a few bob".
I learnt a lot about dog racing and improved my returns but then one summer's evening I was in my usual spot when I saw a rather threadbare young couple pushing a child in a push chair along by the ring (vernacular for where the bookies stand) just in front of me. The woman was pulling furiously at the man's arm while begging him not to bet anymore as the money he had was all they possessed until pay day came around again. He shrugged her off pushing her into the wall as, deserting the push chair, he made for the nearest bookmaker. I saw them again later; he was walking with his head bowed and hands deep in his pockets while his wife trailed behind sobbing as she pushed the mewling child.
I pointed them out to my father who shook his head and pointed again at the big sign and said; "and that's the biggest if. If you can't afford to lose don't bet"
Even now I can see that awful tableau. It marked the day I gave up gambling.
It has though been a period of ifs and buts for Richard Cockerill as his depleted squad struggle to find coherence and tries as they fielded their eleventh combination of centres in the Premiership and European competitions this season when they travelled to Reading last Sunday, the most enduring centre partnership being the five matches that saw Tony Allen and Matt Smith together.
It's a testament to Tigers' grit and fortitude that in spite of their travails Tigers ended last weekend in equal sixth place behind this week's visitors; Sale who pulled off a stunning victory over Saracens the previous afternoon and as consequence both Sale and Tigers are a solitary point behind Saracens who are up in third spot.
Tigers' supporters meanwhile endured a match played in dreadful conditions as Tigers squeezed out another victory even as they lost Burns, who showed good match management in the first half and a educated boot from hand if not always from the tee, and Kitchener who was a force at the line out, to injury in the process. Hopefully their withdrawals were precautionary actions to protect limited resources.
As Tigers and this week's opponents are, as mentioned, level on points and match wins the points difference of the clubs is deciding their current positions. It is therefore in the nature of a knock out competition to see which club moves above the other come close of play on Saturday evening.
The Six Nations grinds on and will deny Tigers a clutch of players while Sale will lose the bang in form Cipriani who has at long last been recognised by the England coaching team. It is to be hoped that the outcome of all the hard work by Steve Diamond, Steve Black and Margot Wells in bringing the young Londoner back to imperious form does not perish at the hands of England who seem to have a penchant for reversing the very club form that gets a player selected once he dons the national shirt and they tinker and fiddle.
Sale's uncompromising seventeen time capped Moldovian tight-head Vadim Cobilas may be on international duty playing the Netherlands and if so it'll probably fall to young Ross Harrison to face Marcos Ayerza who comprehensively dismantled Scotland international tight-head Cross last Sunday and I wouldn't bet against his repeating the process against Harrison.
With Tom Youngs and Leo Ghiraldini away on international duty it'll probably be down to Neil Briggs to show his new employers what they have to look forward to next season when he returns to Sale.
He'll want to be staking a pre-emptive claim over that of Welshman Marc Jones, who usually impresses in the loose and around the breakdown but can look vulnerable at scrum time and if Mulipola starts and gets the Welford Road crowd baying for shark meat it will take all the experience of another Welshman; Lewis-Roberts, who had a not altogether successful passing flirtation with Toulon a few years back, to shore up the visitors' front row.
I'd expect to see Nathan Hines, the seventy-five time capped Scottish international who's had time with: Clermont, Leinster, USAP and Edinburgh, trot out from the bowels of The Crumbie Stand alongside ex Scarlets and London Welsh lock; Jonathan Mills who's having a somewhat happier and more successful time with Sale than he did with the constantly beleaguered Oxford based club once they've scrambled in to the Premiership.
The line out work of Hines and Mills is solid, both carry the ball well, are feisty and robust in defence bringing considerable power to the Sale engine room and the breakdown which will doubtless be as chaotically refereed as we've come to expect.
Tigers for their part will be waiting on the fitness of Kitchener, for if he's sidelined alongside Parling, Slater and Thorn it'll fall to de Chaves to carry the load with one of the young triallists; Peterson or Whetton although my guess would be Whetton as I sense he has the Aaron Mauger seal of approval over the American Eagle. In this eventuality, and with Croft also likely to be missing warming the bench in Dublin, it will need Jamie Gibson to give the Tigers' lineout a boost if the visitors are not to get the better of things. Naturally if Thorn or Kitchener or indeed Parling were fit and available then matters would be different. So fingers crossed for some good news from the Oval Park treatment room – again!
Julian Salvi it seems, somewhat unusually, was injured for last Sunday's encounter and while his defensive work was missed the way Mr Barnes managed the breakdown the Australian's presence there may have anyway been neutralised somewhat.
This weekend though with Steve Diamond likely to start an out and out open-side with David Seymour wearing the #7 shirt for the visitors Salvi's presence will be badly needed to combat the expertise of the ex Saracens flanker. If he's still counted out then Gibson will have to continue on the Tigers' open side as Barbieri is on Six Nations duty having also been sidelined by injury last weekend.
If Gibson is thus engaged then I'd hope to see the impressive Laurence Pearce on the blind side for the hosts. Thus far I've been impressed with what I've seen of the ex Rotherham back rower and wouldn't be disquieted were he to get a start.
Dan Braid, who joined from the Blues and is in his third season with Sale, will surely start. If Braid, the heartbeat of the team, goes well than so do Sale. Combative and precise he's a real star in my book.
Rugby Grandee Bill Beaumont's progeny; Josh, looks likely to be at #8 for Sale and who, having served an apprenticeship at Kingston Park, has become a key factor in the Sale line out which looks a strong suit for the north west team. Another rugged ball carrier he completes a strong looking back row for Steve Diamond's charges which will test the mettle of Cockerill's men, particularly if Salvi is missing.
Scotland international; Chris Cusiter usually gets the start ahead of Sale stalwart Will Cliff however with Cusiter back in the Scotland squad Steve Diamond will probably start Cliff this time however with Nathan Fowles having moved to Edinburgh the bench selection looks problematical for the Sale coaches. As Ben Youngs is away with England the steadfast, if predictable, Harrison looks likely to get the start for Tigers as Mele looks unlikely to have got back into Cockerill's good books yet. Looks an even contest.
As Cipriani will also be with England it seems that Nick McLeod, the ex Cardiff Blues fly half, now in his seventh season with Sale at their various domiciles, will make just his second Premiership start this term. The Welshman is approaching his thirty-second birthday and started in both of his team's last ERCC fixtures which resulted in a 28 points to 15 loss to Saracens and a 65 points to 10 thumping at Thomond Park when he formed part of a second string side. McLeod's a solid enough character but doesn't sprinkle the stardust that Cipriani does and the Sale backs will miss his presence.
Tigers for their part already have Owen Williams discounted until around next Christmas time and Burns, who'd been playing well, was also removed from the fray at Reading with an injury cited as the reason.
If Burns is fit – and now Tigers supporters, already with a cat's cradle of fingers, must move on to crossing their toes in wishing the ex Gloucester tyro well, then I can see him pulling the strings to great effect but if he is hors de combat then perforce Bai could be at fly half however I'd prefer to see him start at inside or outside centre alongside either Roberts or Catchpole if the mysterious Loamanu has still to be sighted.
Tommy Bell has experience at #10 and with Bai would provide a dual kicking option. From last Sunday's showing Roberts needs the experienced, steadying hand of Bai alongside him at this stage as the young centre struggled to make an impression on his starting debut.
It is obviously of concern that with the uncertain and untried nature of the Tigers' centre combination they will be facing one of the most experienced duos in the Premiership so they'll have to be at their resilient best. I was impressed by the commitment of Tigers' youngsters against London Irish but less so by the lack of shape in both defence and attack evidenced once Burns had left the scene, which reinforces my thought that he's taken on Tony Allen's mantle as defensive captain, a role he looks to be sharing with his similarly absent half back colleague; Williams.
Tuitupou, the thirty-two year old Kiwi, ex of Super 14 franchise Blues as well as having time at Worcester and Munster, has been with Sale since the beginning of the 2011/12 season. He's stuck with them through thick and some very thin times and must now be relishing playing outside a creative fly half such as Cipriani. I sense that he'll not benefit as much from McLeod's presence but notwithstanding this given the problems that the agricultural centre pairing at Reading caused the Tigers' defence the side stepping All Black will provide a much greater challenge.
His partner; Jonny Leota is more direct in his approach and I would like to see Bai deployed to harness the Samoan international to try to upset the concatenation of the opposing centres thus denying ball to the excellent Will Addison who's managed three tries from his nine Premiership appearances this term.
Leota can be hasty in defence causing a loss of shape and there may be some space between him and his colleagues that Goneva, with the help of Bai, could exploit.
Cueto is fit and so could be making a valedictory appearance at Welford Road where he has had so many unhappy visits during his illustrious career. Not so much pace these days but that's more than compensated for by his experience and match-craft.
I expect the visiting back three to be completed by twenty year old Mike Haley, especially as Australian McLean is on Six Nations duty with Italy.
For Tigers Goneva still looks out of sorts and struggled with the high ball last Sunday as did Benjamin on the other flank. Both need to be in or around the opposition twenty-two to best exploit their scoring potential and other than when the forwards get a rumble on such visits by the backs are few and far between.
I understand that Tigers may well have paid big money to retain the services of Goneva so he needs to start making more of an effort. We've already seen him sulking when asked, in extremis, to play at centre now he's back on the wing we need to see him looking for work and attracting defenders to open up space for others.
If Thompstone is once again fit then for me he's a shoo in for the starting XV but if not then Scully needs to get a run out, even if it's from the bench.
Matt Tait was very out of sorts last time. Inaccurate, hesitant and looking as if he was thinking which swimming trunks to pack. If he's losing focus then Morris, Bell or Scully are waiting their chance behind the departing Tait and I don't think they should be made to wait much longer if Tait's mind is elsewhere.
Sale have a poor record against Tigers in general, as witnessed by their last victory being back in the opening match of the 2009/10, season and at Welford Road in particular where they last won seven years ago, almost to the day, on 23rd February 2008, the fixture, spookily, also following Tigers' trip to Reading the previous weekend. On that occasion though London Irish got the better of Tigers whereas this time Tigers prevailed.
Let's hope it's a good omen.
I think Tigers may just scrape a win thanks to the Welford Road effect, its pitch and their pack – but whatever you do; don't bet on it!