Newcastle Falcons v Tigers AP Match Preview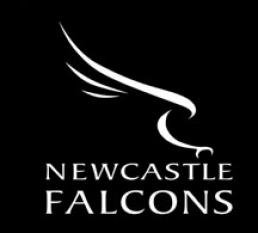 By ChrisC
March 2 2015
The Knight's Watch. "The squad gathers, and now my watch begins. It shall not end until I leave. I shall take no backward step, hold no fear. I shall wear no crowns and seek no personal glory. I am the guardian and shield that guards Tigerian honour. I pledge my commitment to the Tigerian cause, for this day and all the others to come."
As Lord Cockerillinus of Castle Welford marches his troops northward beyond the wall to confront the hordes from beyond the Tyne he will know that failure in his quest could see an end to his army's prospects of once more bringing prosperity back to the verdant lands of Leicesterios.
King Peter of the Toms is a demanding monarch and Lord Simeon Cohen, Keeper of the Coin, will be carefully watching events with his liege lord as the Tigerian army engages the troops of the rebel Tigerian; Sir Deanio Rykards on his home lands of Castle Kingston
Boosted by mercenaries from across the ten kingdoms King of The North East; Sir Deanos, will know that the Tigerians are depleted in number due to a plague in their house from which even the soldiers from across both the wide and narrow seas are not immune, while the first named are seconded by the Angles under a treaty for them to serve in the army of Cumbrianclotinant.
Meanwhile from under the Long White Cloud Maugeriant watches and waits with his Crusaders until the time is nigh to come to the aid of the Tigerians – it will though be many months before the new war lord arrives in Leicesterios but he remains in contact with Cockerillinus as they plot and scheme for the time beyond the gathering of all the houses in the coming winter.
Already though the Tigerians have had the walls of their fortress breached by the light horse of the Notnotians but last weekend they repelled the northern western tribe under the leadership of Diamonte sending them back bloodied and defeated.
In spite of their woes the Tigerians remain a dogged and fierce adversary so they and their caravan of camp followers will travel northward with renewed confidence to confront Sir Rykards.
OK! That's enough of the fantasy world and with apologies and, with acknowledgement to George R.R. Martin for inspiring my dribbling, I'll move on to reality – are those hats I see being tossed high in the air?
Indeed last Saturday Tigers put Sale to the sword although with the dominance they exerted they'll be frustrated that they didn't squeeze out the bonus point try.
Newcastle for their part played well at Allianz Park and very nearly notched a famous victory over Saracens but had to be satisfied with a losing bonus point which nevertheless saw them slip down to eleventh spot in the league and sending thank you cards to London Welsh who are twenty-three points adrift of them in bottom spot.
It's another fallow weekend for the Six Nations as England consider another defeat and the RFU spin machine whirrs into defensive action. So if any precedent can be drawn from the last such weekend then aside from what Lancaster perceives as being his next starting fifteen it's reasonable to expect that the rest will be released back to their clubs.
If this divination proves to be correct then Tigers will be without; Dan Cole and Ben Youngs with Croft, Parling, Kitchener and Tom Youngs being available for Tigers' selection as well as Ghiraldini and Barbieri from Italy, while Brookes and Josh Furno should be on hand for Richards.
Veteran Falcon loose-head Rob Vickers has seen off the challenge of new signing US Eagle Eric Fry and I expect to see the Yorkshire born some time hooker on the loose-head next Sunday, most likely facing Mulipola who had a typically rampaging match against Sale while causing the opposing loose-head all sorts of problems at scrum time.
There seemed to be half a dozen Scott Lawsons on the pitch in Barnet last weekend so ubiquitous was the ex Glasgow, Sale, Gloucester and London Irish forty-seven time capped international hooker, who will surely be preferred to either McGuigan or ex Tiger Hawkins to face possibly Tom Youngs or Ghiraldini and if these two current internationals aren't available another appearance by Neil Briggs, who put in a very solid performance against Sale, would not fill me with despair. Thacker had an impressive vignette late on but his flexibility persuades me that, for the moment, he's most valuable from the Tigers' bench. Either way if it's Briggs or Thacker facing Lawson they'll find him a whole new challenge to that experienced last time out.
Marcos Ayerza again underlined his credentials as being the best loose-head around and if another erstwhile Tiger; Kieran Brookes, is indeed available then he'll be able to measure himself against the best in Ayerza and see how much he's improved since returning to Newcastle. If, for some reason, Brookes is retained by England then it'll likely be the ex Rovigo, Racing Metro and Bath tight-head Orlandi making it an all Argentine contest.
The Falcons' pack was under pressure at times against Saracens and I don't see, even with the addition of Brookes, that it'll fare much better against Tigers.
Italian international lock Josh Furno is an impressive character and, if available, would be a great addition for the home side, especially in the maul where Falcons looked very accomplished against the Saracens who lightly resourced their defence against it for the most part.
Should the twenty-five year old lock late of; Viadana, Aironi, Narbonne and Biarritz, be unavailable then veteran Samoan international Kane Thompson looks likely to be part of the locking set up for the hosts. Plenty of experience from Thompson who joined for this season from Chiefs prior to which he had a couple of seasons with Canon Eagles in Japan. He's been around having made his Super 14 debut for Highlanders way back in 2006 and is a fearsome defender although his line out work can see him stealing opposition ball one minute and losing his own the next although to be fair when ex Tiger Calum Green replaced Thompson things didn't really improve.
Young Dom Barrow could provide a nice counterpoint of youth to Thompson's although the duo struggled a bit at line out time at Allianz Park
Tigers, for their part, should stick with the happily restored Brad Thorn alongside Geoff Parling, the latter making his valedictory appearance at Kingston Park in Tigers' colours. This Tigers' pair would have an edge with Thorn bringing all that experience and grunt to the Tigers' cause.
Julian Salvi was absent again last Saturday still nursing a reportedly minor calf injury. Gibson did well in his place in what I thought was his best performance since his move to Northampton was announced. However with the splendid Andy Saull (of which there also seemed to be multiple presences) likely to be featuring for the home team he'll be a real threat at the breakdown, whereas David Seymour's demotion to the Sale bench last weekend looked a mistake with Lund not the same threat. Saull also has prodigious pace so will be a threat to Gibson if he's once again drafted onto the Tigers' open-side as Barbieri may still be sidelined.
If Gibson is at open-side and unless Croft is available to cause problems to the Falcons' line out, it'll surely be the increasingly impressive Pearce who'll join Jordan Crane, who was my man of the match against Sale, in providing boatloads of go forward that the home side's defence will find a handful.
Scotland international Ally Hogg was rested last weekend after starting against both Exeter and Wasps but I rather expect to see him reinstated to bring his carrying power to the otherwise light looking Falcons' back row which may be completed by Will Welch, the twenty-three year old similarly adept when it comes to scavenging at the tackle area.
The vastly experienced and classy Mike Blair looks the likely occupant of Falcons' scrum half berth if he's recovered from the hand injury that forced him from the fray in the second half at Allianz Park to be replaced by Tipuna. Sam Harrison will hope that his pack can provide the kind of edge they showed last weekend so that he can see off the aspirations of another erstwhile Scottish international #9 or those of Kiwi Tipuna if it comes to that.
Rory Clegg moved back north in search of game time as understudy to Phil Godman, who hasn't added to his four appearances this term since he came on as a replacement in the LV= Cup victory over Sale, previously having been absent since the third match of the season with injury. I bet Clegg didn't think he'd find himself behind converted back three player Tom Catterick, who prior to this season had played the vast majority of his five seasons with the Falcons at either full back or on the wing, but it has proved to be the case. Against Saracens Catterick's tackling was awful and I think that Bai could target him to good effect.
I always liked Clegg's control of matches when he was given a chance at Quins but my guess is it'll be stalwart Catterick who again gets the start on Sunday although his one high paced break was the only really notable contribution he made last time out.
Freddie Burns certainly seems to be relishing the lack of pressure arising from the absence of competition for the fly-half slot since Williams was sidelined. The ex Gloucester and England man once again played well against Sale as his confidence, destroyed by Nigel Davies, builds. Burns kicked well, apart from one effort from hand that was blown long, controlled the match and territory beautifully as well as organising the magnificent defensive effort in which he played his full part.
With Catterick still a rookie fly-half by comparison I'd expect to see Burns prosper.
As Allen and Tuilagi are still missing the Tigers' centre conundrum continues and the Fijian fighting force of Bai and Goneva went well in their fourth appearance together in the centres. A partnership that has contributed to three victories, just the loss in Belfast blotting their record.
Goneva certainly seems more energised when alongside his compatriot and so in spite of siren calls to give Roberts/Catchpole another chance I'm persuaded that the Fijian Flyers should be retained.
Falcons for their part have a settled looking partnership in Socino and another ex Saracen; Adam Powell.
Argentine international Socino has had a good debut season at Kingston Park, making twenty-one appearances, scoring seven tries and kicking thirteen penalties along the way although he was pretty invisible against Saracens. Overall though a good signing from Rotherham it would appear, prior to which he'd been with Dax and Nottingham after his first spell with the Yorkshire club.
Tough and uncompromising he's a good combination with the artful Powell whose twenty-two appearances have enabled him to develop a good understanding in this most important of partnerships and I think they'll go well if they get enough ball and their presence would underscore my belief that it's not yet time for giving inexperienced youth its head in the Tigers' centre as there may be opportunities for the big south sea island pairing to exploit the sometimes porous Falcons' defence through the backs.
Out wide for Tigers against Sale it was good to see the return of the rock solid Blaine Scully who I think should keep his shirt as should Adam Thompstone who continued his vein of good form since his return from injury. At perennially windy Kingston Park the Tigers' back three, which will be completed by Bayonne bound Falcons' old boy Matthew Tait, will get a through testing under the high kicks that Richards' charges will rain down so, unlike England in Dublin, there'll need to be no flakiness in the catching department.
I had to smile when the memories came flooding back of his eight seasons at Welford Road as I watched Alex Tuilagi run over Sarries' Ben Ransom leaving him like so much road-kill! Of course Alex does have his Achilles Heels when it comes to defence as he adopts his "traffic cop" strategy while opposition attackers brush past and he still doesn't enjoy running back to bend and collect grubber kicks placed behind him.
None of the Tigers' back three will relish having the Samoan behemoth bearing down on them and certainly both Scully and Tait have the technique to fell the big man but they'll have to be brave – very brave. My guess is that Tuilagi will try to seek out the less than perfect technique of Thompstone which is no worse than that of rivals Benjamin and Morris.
Tuilagi was making his eleventh appearance for his new club when he trotted out at Allianz Park having thus far picked up just two tries. Sadly, if he makes an appearance next Sunday, he'll not be able to square up to Manu for family bragging rights.
Another well travelled player likely to keep his spot against Tigers is Sinoti Sinoti, no he's not so good they named him twice, his full name is Sinoti Sinoti To'omaga the second Sinoti seemingly the first barrel of his surname – see I try to educate!!
Our Mr Sinoti To'omaga has been around a bit visiting Toulon (naturally), Castres, Hawkes Bay, Aironi, Zebre and Wellington before fetching up on Tyneside – I wonder if he has a use for all those Airmiles? He's so far made sixteen appearances for Falcons and secured six tries.
Certainly it seems as if last year's absence of try scoring potential that saw Falcons score just twenty-three Premiership tries, while conceding sixty-two, has been addressed by Deano and indeed they've slotted forty Premiership tries already this season compared to Tigers' meagre twenty-four. But Falcons have conceded forty-one in the process so their defence still looks in need of attention.
The aforementioned Matt Tait looked in better humour against Sale and he will, in all likelihood, have an opportunity to get a chance at securing his own bragging rights when he faces his brother Alex who I expect to see preferred to twenty-one year old Simon Hammersley, as those Tait boys can sprinkle a bit of stardust on their day and both Tigers and Falcons could be looking for that rarest of fantasy commodities.
There I am again of in the land of fantasy.
But is it fantasy to imagine Tigers could overcome the rugby version of the Wildlings, the fierce marauders from beyond The Wall in George R. R Martin's "A Song of Ice and Fire", as they must, if they're to continue a push toward a top four finish?
I don't think so. Tigers have now got themselves back into winning ways having won six of their last seven matches in all competitions and as Deano used to tell us "winning is a habit".
So I'm forecasting a Tigers' win but if I'm wrong don't accuse me of being a fantasist.