Tigers v Exeter LV Cup Preview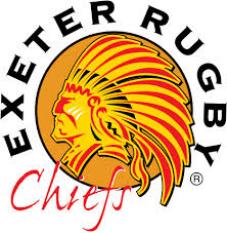 By ChrisC
March 9 2015
A Question of Sport. The new Formula One season is almost upon us but is it sport? When the equipment (the car) is so overwhelmingly pivotal is the driver truly taking part in a sport?
A driver can be the best in the world at the end of one season only to be an also ran less than six months later as his car has been altered due to design or regulatory changes.
There are more arcane rules surrounding the design of the Formula One cars than it's possible to shake a tyre gun at and then there's the knock out competition to qualify for the race proper which has a whole set of ancillary rules. There are different tyre types that have to be used during the race, there's DRS and there's ERS which was KERS and so it goes on and on and on in an increasingly dizzying array.
But is it sport?
Professional sport is now increasingly just business that happens to use a sport as its product. Sky's entry into the broadcasting arena changed everything.
I'm a self confessed Luddite when it comes to sport and have the feeling that progress is holding us back. As a consequence I find myself watching less and less of it.
Rugby had survived the worst depredations of professionalism but is, with PRL, RFU and IRB at the helm, all organisations managed by too many well paid sinecure seeking executives and amateurs in all but the level of rewards that they enjoy, willing prey for the merchant adventurers with their bags of lucre.
I don't like the arrival of the merchant adventurers that increasingly own the clubs, they'll always look to tilt matters toward their business interests, witness the advent of the so called Marquee Players and now the move to ring fence the Premiership. Not sporting decisions but business ones.
I don't like rugby being played in echoing soccer stadia. Welford Road, Franklins Gardens, Kingsholm, Sandy Park, The Stoop, Sixways and yes the Recreation Ground are, for the moment, bastions of the traditional rugby venue.
But as some clubs' losses mount how much longer will it be before some of these venues fall prey to the developers, seeing more clubs move to barren soccer grounds far away from their roots?
An overt mercantilism and concentration on style over substance really exemplifies all that I dislike about what's happening to rugby. Lancaster may yet prove to be a marvellous leader of the national team, although he's leaving it late, but for me his spinning of the talking points prepared by his RFU masters which he peppers with cod-psychology, clichés and management speak leaves me queasy.
Money is all and if not how can the decision of the RFU to add to their pile of cash by climbing on the shoulders of the disabled in its pursuit be explained?
Clubs that flout the rules are given the mildest of slaps with a bit of cash giving them a free pass to continue with their rule breaking. Some players pursue money to the exclusion of the once valued esprit de corps.
I love the sport. I've played it, watched it and written about it for over half a century but in the past few years I've become increasingly disenchanted.
As I watched this weekend's offerings I realised that I actually enjoy watching rugby less now than I ever have this largely, I must admit, due to the standard of refereeing, a feeling that the displays from Messrs Garner and Pearce at Kingsholm and Kingston Park respectively last weekend did nothing to assuage.
But also I don't like the endless fiddling with the laws, sticking plasters to try and repair earlier weak minded fiddling. I don't like synthetic pitches or playing indoors. Rugby is a winter sport and is played outside on grass with all the vicissitudes that entails.
Matches are played at increasingly surreal times to satisfy the demands of the broadcasters with little, if any, regard for the supporters' ability or indeed inclination to attend in person.
The media are unremitting in their siren calls for more "spectacle" to which the administrators and their handmaidens respond by doing their utmost to reduce the set piece and breakdown to chaotic irrelevances by inconsistent and incoherent maladministration.
How long before these traditional aspects of the sport become uncontested with the Trojan Horse of player safety cited as the reason? The same player safety that's cynically disregarded by grasping administrators and owners as witnessed by an over large fixture list and the unsavoury exposure of concussed players.
And of course I don't favour ersatz knock out competitions which exist to satisfy purely financial imperatives as is the case with the LV= Cup.
Look I know that my views are old fashioned, Quixotic even. Some reading this will be shaking their heads in disbelief at such outdated Luddite views and uttering that most odious imprecation of modernity to "move on" but notwithstanding my lack of respect for fashionable opinion it's with a feeling of deep misgiving as to what the future holds that I embark on this week's article about my beloved sport. Who'd have thought though that rugby – our rugby, my rugby, could have come to such a pass?
In many ways the LV= Cup exemplifies the self serving muddle in which our sport's administrators have placed it.
Once the winners of this competition were rewarded with entry into the top tier European competition but no more.
The point then? Well it's reputed to be a very lucrative competition – which possibly explains everything including the decision to hold the final at Franklins Gardens, home of the best performing Premiership team this season and always likely to feature in the final stages of this competition. If they beat Saracens in the other semi final on Saturday they will be rewarded with a final at their home ground – am almost immeasurable advantage.
Aside from Northampton mounting a bid considered advantageous by organisers, the aforesaid avaricious RFU, why was Sixways, where the 2012 and 2013 finals were staged, ignored especially as it would have provided a guaranteed neutral venue? Last year Exeter, the eventual winners enjoyed the same home advantage playing the final at Sandy Park and winning the cup. It's nonsense.
If it's considered acceptable to play the final at a participating team's home ground there are a number of transparent criteria that could be employed in determining who should gain that advantage with the nexus in performance. The current Star Chamber method suggests the decision is pecuniary.
It was supposed to be a competition aimed at the developing talent within the clubs and sometimes it is but sometimes it isn't, so more muddle. Consider for example the Exeter starting fifteen against Bath when they visited Sandy Park in the second round of the competition. With the exception of McGuigan at full back, it was a full strength Premiership line up fielded by Exeter. Bath meanwhile selected a mixed squad with no more than a handful of players that would be expected to feature in a Premiership starting XV. Exeter coasted to victory by eighteen points to six.
This competition is bizarre viewed from pretty much any direction.
Thankfully this weekend rugby will be played at Welford Road, one of the aforementioned bastions where, for the most part, traditional rugby values cling on like grim death but for how long can it remain so? How long before another merchant adventure throws grappling irons onto the club as it finds that, in spite of its best commercial endeavours, insufficient cash is available to allow it to compete in the inflated market place for players?
For the moment though it's the first of a brace of encounters between two still traditional rugby clubs who play their home fixtures at traditional venues, albeit with their first meeting in one of the aforementioned ersatz competitions.
Exeter, at the moment, are in the better position to be involved in the other ersatz competition; the end of season Premiership knock out cup travesty, while after last weekend's result against Newcastle, when Tigers produced a scruffy and inaccurate first half performance followed by an equally disappointing second, compounded by Mr Pearce inexplicably changing horses at half time thereafter siding with the home team's scrum while permitting them enormous latitude at the breakdown.
Exeter meanwhile had a ten try training run against London Welsh.
It'll be interesting to see the selectorial tactics employed by Baxter and Cockerill as they seek silverware and the maximum return for their employers.
Were it a question of sport then teams of aspiring young players would take centre stage but I suspect the financial imperative will prevail.
My guess is that Baxter will be pragmatic and deploy a Premiership starting XV largely unhindered by absentees on international duty and other absentees while Cockerill has rather more impedimenta affecting his selection decisions.
Up front my guess is that it'll be front rows that we'd expect to see in a Premiership fixture although with Tigers I think it'll be Briggs at hooker who again played better last time with Thacker as back up and with Mulipola and Ayerza flanking him rather than Rizzo and Balmain.
It would seem incomprehensible to include the third string front row in Tigers' match day squad at this stage in a competition that could somewhat redeem their season as, with a very difficult run in (London Welsh excepted) and a terrible points difference, their participation in the end of season knock out competition looks a long shot.
The visitors could well field Ben Moon on the loose-head with ex Pirate and Doncaster hooker the twenty-four year old Jack Yeandle and the even younger twenty-two year old Tomas Francis, also late of Doncaster and who spent some time with London Scottish.
This trio are battle hardened by this year's Premiership and Tigers will need to deploy experience to combat them. If as near as possible to a Tigers' first choice front row is engaged then I can see an advantage for them at Welford Road.
The oft used Premiership duo of ex Waratah; Australian Dean Mumm and Welshman Damian Welch played against Bath in the second round and I think they'll be on duty again come Sunday to present a fierce combination at both the line out and breakdown with Welch in particularly adept at galloping about in the loose.
If it's Carrick-Smith who's recently arrived from Cornish Pirates after time at Randwick on a sabbatical from the Chiefs or Irishman Jerry Sexton then I can't help I'm afraid.
Tigers may be denied the injured Graham Kitchener but with poster boy Lawes available to help Hartley I expect to see Geoff Parling back from the England squad. Thorn was rested last weekend so I hope to see him back bringing his leadership qualities, experience and grunt to the cause alongside deChaves or one of the triallists; the American Eagle Peterson or Whetton. I suspect that the latter has already been anointed by Aaron Mauger so if it's to be a triallist I reckon it'll be the Kiwi from Auckland.
If Exeter go for the full tar option then it'll be the bi-national trio of the Zimbabwean born Ewers with his carrying power and compatriot Don Armand alongside Kiwi Waldrom who all featured in the victory over Bath. They're certainly a trio adept at trucking the ball up and it would be Waldrom's first visit in Chief's colours to the ground where he made his name, moving to be an international from a largely unknown club player in the land of the Long White Cloud.
Tom Johnson has been involved previously but otherwise he's not played much this term following an injury sustained on England duty. In fact he's only started in the LV=, so if he's fit he may be involved this time.
It's at open side where changes have been rung with some regularity by Baxter; Horstman, White, the aforementioned Armand and twenty year old Sam Simmonds, who's been off at Plymouth for game time, all being involved in the recent past.
For Tigers, if he's not at hooker, then Thacker could be at open side but with the recent break enjoyed by Salvi and notwithstanding the cloud of uncertainty and indeed mystery over his future at Welford Road I'd like to see him start. I think Gibson could then be rested.
With Croft once again injured and probably out for the rest of the season, a season in which he's appeared just nine times for Tigers bringing his three season average number of appearances to just over seven, the impressive Pearce would be on the blindside with Crane at #8.
Crane made a real difference when he came on at Kingston Park and if Tigers are to go to the final then in my estimation he needs to be in the starting XV on Sunday.
With Ben Youngs back for the next Premiership fixture, also against Exeter, I'd stick with Harrison although he lacks the spark that Mele brings the local lad is less likely to drop a clanger.
Baxter will be choosing between ex Newcastle and Bedford scrum half Will Chudley and Dave Lewis who's in his second season at Sandy Park after moving down the M5 from Gloucester. I've always rather liked the sparky Lewis but my guess is that the safer Chudley will get the start.
With Williams another out for the season, and probably the beginning of next, the normal rotation can't take place and unless Tommy Bell comes in at fly-half it could be that Burns will have to be risked. Personally I'd give Bell a start as with Roberts the latest to fall prey to the centre injury curse at Tigers Bai may have, perforce, to be at #12.
Goneva was back to looking disinterested at outside centre against Falcons and was too often on point duty when defending as the Tigers' defence too easily lost its shape and of course it has no shape to start with when it comes to attack. Mauger is desperately needed to aid the floundering Murphy.
If neither Pohe or Hepetema can be trusted and that man of mystery, who like Halley's Comet we know exists but is rarely seen; Loamanu, is somehow excluded yet again, then it'll be Catchpole but with the continued absence of Tony Allen Tigers' backs look rudderless regardless of which direction they're headed and I'd back a glass of Tribute to a Coca Cola that Baxter will have identified this weakness and that it'll be fully exploited.
Tigers will have the advantage of playing on the narrower Welford Road pitch but if Baxter plays young Sam Hill and the ultra classy Henry Slade I can see them having a field day. If they get the ball wide quickly Tigers could be in all sorts of trouble if last Sunday's performance is any barometer.
And on the subject of the wide channels it looks as if Morris has another hand injury (I know! I know!). Goneva is a shoo-in for me on the wing as he must click at some point, especially if he goes hunting for the ball as in days of yore but if he's to be rested then it'll be between Scully, Benjamin or the in form Thompstone.
There'll be no Nowell to contend with as surely he can't have fallen out of favour with Lancaster again just yet so Baxter's choice is Welsh international and late of Cardiff; Thom James, who's back to scoring ways with five tries from his eleven appearances this term, centre Ian Whitten or Tongan international Vainikolo who featured more last season but this term has made just seven appearances but scoring four tries in the process.
Benjamin's defence can be alarming at times but then again so can Goneva's, both can finish chances but will need to be on their mettle against the Exeter backs if Thompstone and Scully are rested. For my money our wingers should be Goneva and Scully.
It's likely that Premiership regular Phil Dollman will give way to the South African born but Scotland qualified Byron McGuigan at full back for the visitors as regardless of changes elsewhere Baxter has started him in every LV= match this season, his first since he arrived from Bay Of Plenty where he played ten times at full back and claimed three tries during his brief stop-over en route from Glasgow Warriors where he spent a couple of seasons after joining from Voadacom Cup outfit Border Bulldogs.
If Bell isn't to be used at fly-half then maybe he'll get the full back gig with Tait rested. Bayonne bound Tait was in decent enough form against his sibling last weekend but I think it could well be the impressive Tommy Bell at full back come Sunday.
The question is can Tigers get through to the final at Franklins Gardens?
If Cockerill uses a full strength pack and keeps the game plan tight then at Welford Road yes I believe they can.
But if Baxter goes with another Premiership style squad and Cockerill keeps faith with his LV= squad Tigers' participation will come to an end.
Sport! Always so many questions.