Tigers v Exeter AP Match Preview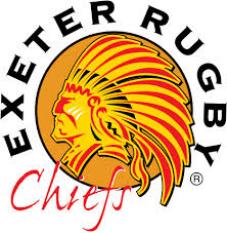 By ChrisC
March 23 2015
"Que Sera, Sera". Sometimes the grey, cold days of the English winter can wring depression out of those who don't suffer from the affliction in a clinical sense. My answer? Doris Day! I know! I know! But the fluff of a Doris Day film from the mid Twentieth century will brighten the day and lift even the darkest of moods – and of course I know all the words to the songs so can merrily sing along!
"Calamity Jane", "Young at Heart" with Frank Sinatra and later the classic escapism offerings of: "Pillow Talk", "Lover Come Back", "Please Don't Eat The Daises" right through to the "Glass Bottomed Boat".
Oddly "Que Sera, Sera", which won an Oscar for best song came from a film which featured her in one of her dramatic roles in Hitchcock's "The Man Who Knew Too Much" although it was twice reprised in later and lighter offerings.
However I've just discovered another feel good film to go alongside Doris's and of course Travolta and the delectable Olivia Newton John's "Grease" and the best of them all: "High Society". A guaranteed winter warmer is "Sunshine On Leith" which is a heart warming story of soldiers returning from Afghanistan. The film is built around the music of The Proclaimers including the eponymous title track, the whole thing set in beautiful Edinburgh.
The only well known actor (to me) is Jane Horrocks and it's another film that lifts my spirits – well for the most part anyway.
I've grown unaccustomed to long cold winters and most particularly the post Christmas dog days of January and February.
I had thought that as I was destined to be in the Peak District this winter at least there'd be the prospect of my being cosily ensconced watching Tigers sweep all before them and as, while I was in Spain, the early season horrors unfolded I felt sure things could only improve.
It is something of a miracle then that given the strong headwinds of seemingly never ending injuries to key players, international call ups and the lack of an effective attacking strategy for the backs, Tigers have scrambled up the league table from their nadir of tenth spot to be joint fourth with Bath as we approach this weekend's eighteenth round of league fixtures before we embark on a period of stop-start which would make Norman Collier proud.
This weekend Exeter Chiefs return to Welford Road for their second visit in three weeks with the LV= Cup final intervening and which saw their team, in spite of the referee appearing sympathetic to their cause, failing to retain the trophy which they secured on their home ground last season.
Chiefs have had a good season and are in second spot although strangely and for all that they are still just two points ahead of Tigers.
Another pivotal weekend then and with Saracens and Bath likely to rack up victories both Tigers and Exeter know that a loss will drop them out of the top four places.
Wasps are close behind but have to pop across the M1 to Franklins Gardens which won't be an easy outing and if Northampton slip up even top spot starts to look within striking distance of the rest of the top four teams.
It'll be a much different looking Tigers team that trots out to "Smoke On The Water" and joins the visiting Chiefs, who will also be much changed this time around, than did so a couple of weeks earlier particularly in the front row where Dan Cole and Tom Youngs, back from international duty, will be joined by a rested Marcos Ayerza.
I expect Rob Baxter will revert to the trio that's been regularly starting in the Premiership of late with Ben Moon likely to start on the Chiefs' loose-head to face Dan Cole, leaving Rimmer, who's been involved in the LV= Cup, on the bench.
Moon and Rimmer are decent sorts but opposite Cole I think either will have their work cut out as will the highly regarded York born Welsh tight-head Tomas Francis who was previously with both London Scottish and Doncaster, only missing out on further consideration for Gatland's squad due to injury. At 140kgs he's a big twenty-two year old unit that's for sure and a stunning 30kgs heavier than Ayerza. Marcos will need to have been increasing his Weetabix intake!
Happily as us chaps know "size isn't everything"!
Twenty-four year old ex of Pirates and also Doncaster hooker Jack Yeandle has been sharing duties with the twenty-one year old Luke Cowan-Dickie and strictly on rotation it should be Cowan-Dickie (what a great name by the way!). The youngster has certainly has the denizens of Sandy Park purring this season so it'll be interesting to have a good look at him against what is arguably the best front row trio in the Premiership. He went well enough against Balmain in the reverse fixture at Sandy Park, in what were early days for the young Tiger, when Cole was injured and for that matter Ayerza was absent on international duty. It'll be a different kettle of fish this time I think.
It'll probably be Aussie Dean Mumm with the galloping Welch at lock for the visitors. I really like Mumm who has had Champagne corks a-popping since he arrived in the South West from the Waratahs to whom he is returning at the season's end. The Auckland born lock, capped over thirty times for Australia, is now in his third season with Exeter and I haven't seen him have a bad game. He missed the reverse fixture when the Exeter locks were the uber abrasive Caldwell and the impressive Aussie Mitch Lees, who was an integral part of the London Welsh team that won another short lived Premiership promotion last season.
The duo will though be against the highly rated Tigers' line out and with Kitchener hopefully restored to fitness, Geoff Parling back from England duty and in the last month or so of his time at Tigers, that has made him into the in demand player he now is, before Hoovering up the West Country cash and taking over as skipper at Exeter. It's hard to see Tigers' losing much here especially if, with Croft once again long term injured, Gibson's back after a bit of a rest.
Overall I expect to see a dominant performance from the hosts' front five and with Salvi and Crane likely to be joining the Saints bound Gibson there'll be a tussle with Exeter at the breakdown, although from a Tigers' perspective it's to be hoped that Wigglesworth won't get the match day officiating duties in this repeat fixture between the clubs, the last of which he managed while employing the toxic combination of incompetence and partiality when they met in the LV= Cup semi final a fortnight back.
As Aussie Ben White was in the Exeter match day squad for the final of that competition and gifted Saracens what turned out to be a winning interception try in the process, I think it'll be Zimbabwean born Armand on the open side to face Julian Salvi who should get the start after being on the bench following his return from injury against whom Armand, late of Super Rugby outfit Stormers, may have a tough time ahead of their reportedly being colleagues next term after the Welford Road favourite and Tigers were involved in a contract negotiation that Salvi for some reason decided should be conducted by Tweet and which Tigers chose to air in the press. Very dumb by all concerned in my book and an episode from which there seemed no way back.
It looks odds on that another who originally hails from Mugabe's country will be on the blindside, the hard charging Dave Ewers who'll bring the grunt in aiding the somewhat looser Waldrom who'll be facing his Nemesis at Welford Road; Jordan Crane and looking to prove his point that he should have been first choice for the Tigers' #8 shirt.
Waldrom has certainly benefited from the Exeter playing environment scoring a remarkable thirteen tries from seventeen Premiership appearances for his new club in his debut season.
If Exeter can get their rolling maul on the move and Tigers haven't worked out how to stop it without conceding penalties, which seems an almost impossible task when it's well structured and with certain referees seeming to have absolutely no clue as to the laws regarding the maul fragmenting, then Waldrom will be adding to his tally.
Impossible to forecast what'll happen around the tackle area as there's no consistency from match officials during a match, from match to match or indeed from official to official. Hopeless, absolutely hopeless, reducing the value of specialist open sides such as Saull, Seymour and Salvi who, as they go about their traditional duties, are increasingly whistled out of the game by hapless officials.
It was so straightforward when I played as what was then known as a Wing Forward. My job was to get into the ruck and just get the ball for my team. No "gates" no supporting my weight, no waving my arms in the air to show I'd released the player I'd tackled, it was just simple rugby and it was wonderful.
Now though it's the stock of the Gibsons, Robshaws, Woods and Barbieris of this world that is on the rise with their ability to function across the whole back row the fashion of the day. A trend that started in the southern hemisphere with the law makers colluding with the SANZAR nations to make it haute couture.
Tigers will have Ben Youngs back after his reclaiming of the England #9 shirt with a good Six Nations behind him. He'll also reclaim his Tigers' shirt from Sam Harrison who did splendid work in the England star's absence.
Hadyn Thomas will probably have returned to the twilight zone with Will Chudley, the ex Newcastle and Bedford scrum half, likely to start. Chudley, previously something of a bit part player, has become first choice of late for Rob Baxter so it'll be interesting to see how he goes against the bang in form Youngs who I think will have the benefit of a dominant set piece.
It'll be Freddie Burns back at fly half for the hosts after a freshen up during the LV= Cup and looking to continue his good form with a stable platform from which to call the shots. The Exeter back row will be looking for him as will that of Tigers as they fix their collective eye on Henry Slade who's been in the fly half slot for Exeter although he's the latest to be messed about by England who seem to see him in his previous berth in the centres. He's made a remarkable ascent when it's considered he made his first team debut for Exeter less than two years ago.
A marvellously talented lad is young Slade; good feet, lovely pass and reliable with his educated boot, doubtless the Welford Road crowd will be inviting him to "Cum On Feel the Noize" as he lines up on Saturday in what should be a contest oozing in class between two leading young talents.
Tigers' travails at centre for the past two seasons will become the stuff of legend for their supporters in years to come with no word on Anthony Allen or Jack Roberts, the latter picking up an injury at Kingston Park a few weeks back and Allen being sidelined since the beginning of January. And of course Tuilagi hasn't been seen since October so the problems persist.
If there's no respite then I expect to see Bai once more in the inside centre spot for Tigers and also fixing a beady Fijian eye on Slade who, if again partnered with fleet footed twenty-one year old Sam Hill, could be susceptible to some vigorous attention by Bai and his compatriot Goneva who I think will be preferred to Catchpole who, thus far, I haven't been overly impressed with in the Premiership. His shot selection needs more work in my book. The two Fijians would though have to be spot on with the defensive alignment and make every tackle count as otherwise Slade and Hill will be in behind the Tigers' defence. (Trivia note: Dave Hill was a member of Slade)
Nowell has lately been preferred at outside centre by Rob Baxter although true to type England have had him in his more traditional spot on the wing, in truth he looks comfortable in either position but I wonder if, in spite of the brio Nowell brings to the Exeter attack, the rugged Ulsterman; Ian Whitten, who's stronger defensively, may resume his position in the centres with Nowell moving out wide away from the two South Sea Islanders
Out there he'd also be less likely to run across Mulipola (or to be accurate Mulipola is less likely to run across him) of whom he must have not such fond memories of another day at Welford Road when Tigers' big Samoan prop demolished him as he rampaged through , the young England winger being on the sidelines for some time thereafter.
Matt Jess looks the likeliest candidate for the other wing position. Now thirty his try scoring hasn't reached the heights of the three seasons following his Premiership debut at Welford Road on 11th September 2010 after joining from Newport while Exeter were still in the Championship, but given a chance he'll still make lots of ground and when he cuts in field against the grain he causes trouble as he brings his centres and back-rows into the equation.
Welshman Phil Dollman looks likely to complete the visitors' back three and add to his fifteen Premiership appearances this term. He's reliable and distinctly pragmatic providing an ideal last line of defence while having the pace to make ground when he runs from deep. He keeps it simple and it's this, for me, that makes him so effective.
With Goneva likely to be at outside centre I'd like to see Blaine Scully get a start with his solid defence a real benison where Tigers have looked vulnerable of late and the effectiveness of his chasing of kicks and sureness under the high ball will be needed against Slade's professorial boot.
More of a conundrum for Cockerill on the other wing with Morris seemingly once again injured it comes down to Thompstone or Benjamin. I'd be tempted to start the in form Thompstone, who is also on Baxter's shopping list, with Benjamin entering the fray later when the match will probably open up, although both can have defensive issues.
If it does become frenetic later on then Matt Tait will be more likely to prosper than his opposite number.
There is an option to move Tait to the wing and put Bell at full back but I don't see that happening although I'd certainly have the young man on the bench to cover multiple positions.
While big spending, ambitious, high flying, hugely professional Exeter, whose "new kids on the block – we're ever so 'umble" schtick is wearing thin, will run Tigers close, I reckon as it's at Welford Road, the hosts will have a full strength pack available and they won't want to disappoint their loyal supporters with another failure on the hallowed turf they'll prevail but maybe only just.
Officiating permitting I don't see the Exeter set piece providing a stable enough base and thus consistent front foot ball of sufficient quantity or quality for their talented and settled back division and so, in a close contest, that's why I have to go with the home side this time.
If they do disappoint then I fear Tigers' supporters may have to once again shrug and hum Doris's Oscar winning hit instead of "Shiny Happy People" as they wend their way from Welford Road.