Saracens v Tigers AP Preview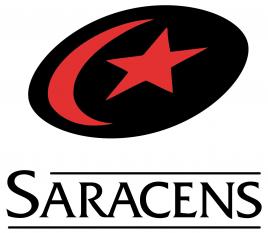 By ChrisC
April 6 2015
Tales of the Unexpected. My late mother; always one for giving me a bit of homespun advice, even when I was well into my fourth decade, used to caution me against my predilection to worry, agonise about the future or make some plan or another. "Man proposes and God disposes" she'd say as she wagged her cautionary finger at me.
In spite of this I grew to like the comfort of structure, my career was built on managing through organisation where everybody knew their role, where they fitted in to the plan, what we had to achieve, the rewards that success would bring and the consequences of failure.
However it was always the unexpected that caught us out – after all it's tricky planning for the unknown and to endlessly construct improbable "what if" scenarios leads to paralysis and madness.
Or as Donald Rumsfeld eye rollingly put it:
"Reports that say that something hasn't happened are always interesting to me, because as we know, there are known knowns; there are things we know we know. We also know there are known unknowns; that is to say we know there are some things we do not know. But there are also unknown unknowns -- the ones we don't know we don't know. And if one looks throughout the history of our country and other free countries, it is the latter category that tend to be the difficult ones"
In fact the older I get the more I realise that the only thing I know with absolute certainty is that I, together with everybody who's reading this, has a finite tenure on Earth.
The desirability of a plan, or in this case a map, was exemplified when on my way back down the M1 to my then home in north London I stopped to refuel at Watford Gap and was approached by a fellow traveller asking for directions.
He wanted to know the way to Southampton and was obviously taken aback by my incredulous reaction. It was before the M25 was built so the route was far from straightforward. I asked him to show me his map and he told me he didn't possess one so I retrieved my atlas from the car and pointed out where he was headed. "Isn't Southampton near Northampton then?" the bemused traveller enquired. Oh dear! I left him to it and drove off into the misty November night.
A plan or a map is essential for success and that's what I have to admire about Saracens and their departing CEO, they had a plan masterminded by Griffiths and in spite of the opprobrium heaped upon the club's collective head they held fast to the course he'd set.
Now some of the antics inspired by Mr Griffiths and his team of marketing types were beyond the traditional rugby supporter's pale and I'll not enumerate the initiatives here.
Some worked, some didn't, some offended, some raised an indulgent smile but what did work was the deployment of South African billionaire Johann Rupert's cash to develop Allianz Park in Barnet, not too far from the club's roots where I used to hang over the railings watching Saracens play at Bramley Road back in those sepia coloured days of yore.
The Saracens' squad has a settled look to it these days and its original planned bias toward players from southern Africa has been diluted. This season's opening intake; comprised Aussie Kieran Longbottom from Western Force and two players (Jim Hamilton and Juan Figallo) arriving from Montpellier, being born in Swindon and Salta, Argentina respectively, while the fourth arrival was sevens' specialist Mike Ellery from Durham.
It'll be interesting to see who succeeds Griffiths to take Saracens forward to the next phase of their development and to the profitability they so badly need to start eating into their gigantic £42m pile of debt which is continuing to grow.
Unexpectedly I find I am now ambivalent toward Saracens' ownership and funding structure as really what's the difference whether they're funded by a South African billionaire's company or, as are others, by an opaque Far Eastern pension fund or a retired pharmaceutical multi-millionaire, both clubs also making their own very substantial losses. Other clubs rely on the largesse of individuals or their trading vehicles to support what, in pure business terms, are the unsupportable.
Benefactors comprise a car dealer's family who are looking to exit, a double glazing millionaire, a man who made a pile from telecoms, a waste disposal magnate, a wealthy Irishman who collected his Euro millions from insurance and appears to be more interested in property with a rugby club a mere vehicle in attaining that objective, or for that matter a mysterious "local businessman" who doesn't appear to have any businesses of note but plenty of money.
Relax; I'm not going to rail again at the way our sport's owned, funded and managed so regular readers can sigh with relief. That horse has long since well and truly bolted.
Saracens have recently added the LV= Cup to their trophy cabinet, are still vying for a top of the table finish in the Premiership, the knock out cup denied them last term and, after last weekend's trip to Paris, they retain their interest in the European Cup.
It was a strangely old style Saracens' performance against Racing Metro who were leading until the closing seconds of the match when they inexplicably decided to try to run the clock down by repeatedly picking and driving instead of hoofing the ball down field.
It was a truly daft idea as Nigel Owens had been crucifying the home side with his whistle throughout while, presumably having a mote of Mynyddcerrig coal dust in his eye, repeatedly missing Saracens' very effective blocking of the hosts' attackers when they were chasing their many kicks.
Surely the Racing Metro management must have seen the danger of giving the reputedly leading referee in world rugby the opportunity to penalise them yet again, which he duly did. Having taken a deep breath as soon as Racing started their attempt to close out the match the sometime comedian and after dinner speaker's whistle shrilled, yet again his arm shot skyward and he gave Bosch the chance to use his siege gun boot to edge the London side home by a solitary point.
I'm not sure Saracens deserved to win but most assuredly Racing Metro deserved to lose for being so unspeakably stupid.
What is certain is that Saracens, the sole remaining Premiership representative in the rich man's club of European rugby, will have to play a whole lot better in a fortnight's time when they again travel to France to take on Clermont who were awe inspiring in their humiliation of Northampton the previous afternoon.
I was though genuinely disappointed for Saracens when they were wrongly denied last season's end of season knock out cup, a match they did deserve to win, by a decision from the match officials that in my mind places the outcome of the match in the pantheon of great rugby injustices but they'd already topped the league anyway and established themselves as the best team in England with a nine point gap between them and second placed Northampton who had the dubious honour of being so called "English Champions" even if it was of a two game competition.
It was good to see the avuncular Schalk Brits back in the Saracens' match day squad following almost six months on the treatment table after he lasted just nine minutes when Gloucester visited Allianz Park on 11th October last year. The Saracens' icon was rusty after his long layoff but happily seemed to survive unscathed.
In the Springbok's absence young Jamie George has done an exemplary job and I expect to see him start alongside the impressive English qualified, but South African born, Petrus Du Plessis who was making his seventh start in the new senior European competition.
It's an interesting conundrum for the urbane McCall as he is again fighting on two fronts but he has an enviably deep squad to call upon and he may opt for Argentine international Figallo, who's newly arrived from Montpellier for this season but has been injured, on the tight-head to oppose a rested Marcos Ayerza as I can't see Johnstone, with his still suspect technique, being risked against the world's pre-eminent loose-head .
George is deceptively agile in loose play but then so is Tigers' own bundle of energy Tom Youngs who I think may be preferred to Ghiraldini, who in normal circumstances would get the hooker's berth on rotation.
Odd, isn't it, how much better a player Mako Vunipola looks when in Saracens' colours rather than those of England where he's used, like his sibling, as a blunt instrument when both have great footballing skills. If Vuniploa is preferred to Welsh international Gill it'll be an interesting battle between England colleagues but with Cole in irrepressible form it's hard to see anything other than an advantage to the visitors in the front row stakes.
The days of arch technician Borthwick are passed and while Saracens' line out is still very effective, especially when the quite brilliant Springbok Alastair Hargreaves is on duty, which he wasn't in Paris after getting a knock last time out, the quality of ball isn't quite there as it was in the past.
I expect that Hargreaves will be back and preferred to the ex Tiger and much travelled Jim Hamilton who made the mistake of answering back to the little Welsh referee and talking himself into the Paris Sin Bin. The top duo for Saracens looks to be Kruis, who was inexplicably dropped by England, and Hargreaves however I hope we see young twenty year old Maro Itoje at some point. This kid is fabulous, absolutely fabulous and surely destined for plenty of international honours. If you haven't seen him then it's worth watching just in the hope that he gets game time – think Courtney Lawes without the cheap shots.
Tigers for their part will have the departing Geoff Parling back and if he can be paired with Graham Kitchener they'll give the hosts plenty to think about at the set piece, especially if the similarly outbound Jamie Gibson is at blindside for Tigers.
The self styled "Wolfpack" certainly didn't have it their own way against the Racing breakaways and looked strangely out of sorts at the breakdown.
Burger was as aggressive as ever, taking one enormous bone shuddering hit as he flew in to make a tackle and then flying backwards just as fast and could have ended up in his native Namibia. Jackson Wray is a worthy successor as the master of the hidden hard work personified by the legendary Richard Hill and so it was again last time out with his mopping up the indiscretions of others and carrying the ball tirelessly alongside his more famous team mate Billy Vunipola who I thought looked a bit subdued.
When playing for his club he usually seems to relish not being obliged to operate within the strictures of the England coaches' plan where he seems cast as a wrecking ball – pure and simple with his skill set subjugated.
Julian Salvi will be on parade again and is a different type of open side to Burger who's all blood and thunder whereas Salvi is more creative and artful in his work. The match officials will decide whose technique they prefer and on their decision (as is too often the case nowadays) will the outcome of the contest for the breakdown be decided and maybe the match.
Behind the pack two more England colleagues will be eyeing each other up as the in form Ben Youngs contests with his understudy Richard Wigglesworth.
If the Tigers' pack get the upper hand then Youngs will have a high old time so maybe South African deKock, who's dealt so many mortal blows to Tigers' previous efforts, will be rotated into the starting line up
Owen Farrell has been hors de combat since he was forced from the fray before a quarter of the match had passed down at Clermont at the end of January.
As do Tigers, Saracens are blessed with two front line fly halves sadly for both teams each has lost one of them to injury.
The elegant Hodgson is always a joy to watch especially on the front foot and his previous Achilles heel of defensive frailty has largely been eradicated since his arrival at Saracens. Freddie Burns is a similarly elegant fly half with that similarity extending to his own improved defensive work since his exposure to the uncompromising regime at Oval Park. Both can kick with laser guided accuracy, both have great awareness although maybe Burns gets an edge with his adventurous spirit – although that can get him in trouble and he'll need to be composed and circumspect come the weekend.
It sounds as if the superb Brad Barritt will be fit for the forthcoming encounter but it remains to be seen if he'll start instead of the versatile American; Chris Wyles who's being doing a very passable impression of the injured erstwhile England centre who I still believe is the answer to England's problems at inside centre. He was perfect in combination with Tuilagi and could be again. Barritt is not a flashy gung ho player and arguably the spectator must have a good understanding and appreciation of the sport to recognise his talents.
Barritt's very similar in style to Tony Allen, who's still counted out with a long running injury and I guess, with the similarly missing Tuilagi, likely to be out for the rest of the season.
In the meantime I expect the veteran Bai will continue to amply fill the Tigers' #12 shirt and whether it's Wyles or Barritt the big Fijian will be asking questions.
At outside centre Marcelo Bosch was, literally, a match changer for Saracens in Paris as he has been before. Strong defensively in saving another sure fire Racing try and clever coming forward, picking some sumptuous lines through broken defence. So Tigers' organisation, in the absence of Allen, will need to be top notch.
If the unexpected happened then it'd be a happy day to see Loamanu trotting out in the Tigers' #13 shirt otherwise Matt Smith, who should surely have the sobriquet "Volkswagen" so dependable is he, would be my choice to be in the outside centre spot for the visitors thereby still releasing Goneva to his spot on the wing where he'll relish the Allianz Park surface.
If Saracens get better front foot ball from their forwards than they did in Paris then Bai's defensive mettle will be tested however if, as I think will be the case, Tigers' pack get on top then the questions will be asked from a different direction.
Out on the wings for Tigers I think in spite of Thompstone's good form I'd go with the Cardiff bound Scully as both Hodgson and Goode will be peppering the Tigers' back three and there are few better at fielding the high ball or chasing down his own artillery's fusillades than the American.
I think that Matthew Tait will be continuing his farewell tour with what is probably a valedictory visit to Allianz Park while in Tigers' colours and here again he has a very similar playing style to his jinking opposite number Alex Goode who again caught my eye last Sunday. Both full backs are solid under the high ball and venerate open play although for me Goode is the better at bringing his colleagues into the action as it's too often the case that Tait's runs end up in a cul-de-sac.
Out wide for the hosts Strettle has been in good form and he remains a superb finisher. Whether, if Barritt is back, he can hold off the challenge of the better all round play of Wyles remains to be seen.
On the other wing Chris Ashton looks likely to start and in his case it really depends on what sort of mood he's in. Petulant and disinterested or committed and devastating. If it's the latter he's in fine form even though he's out of the reckoning for international recognition.
Against Racing Saracens produced a performance that was similar to many of those from Tigers this term but, as with Tigers, they won anyway and it is said that the sign of a good team is one that still wins when playing below their optimum.
For all that though in truth I don't expect Tigers to win at Allianz Park but then there's always the unexpected.