The Money Men Cometh ?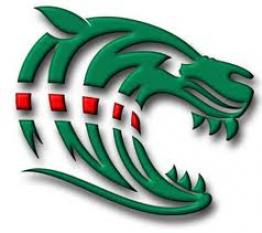 By Odd-Shaped Vagaries
May 10 2015
Imposed schizophrenia. Portentous times loom. It seems we are being softened up to the prospect of an 'essential' cash injection that will allow us to have our on-field, rugby expectations met.
Many of us have spied the glinting, viscious hook concealed amongst the 'filthy lucre', and recoiled; but still we know, deep down, there are stormy seas around our island, grey clouds looming. Is it a matter of time before we are told we must swallow hook, line and sinker, or see our idyllic beach overwhelmed by tsunami; that we are caught between our fracturing rock and an emotionally hard plaice [sic]?
I am a club for life man. That is 'club', not franchise or corporate identity. A club man through good times and bad, though it must be said the good times have been fabulous and the bad, well, less so.
I have been here before. I have two clubs, Leicester Tigers and Leicester City, and the fact I no longer live near to my hometown does not change that; but time has been unkind.
I have seen the nature of professional football clubs change. Fifty years ago, and more, clubs were part of and belonged, in spirit at least, to their local communities; but with the advent of ludicrous amounts of money have become the playthings of egos and a means of I don't know what financial 'benefit' to their investors, whilst the grass roots supporters have become disenfranchised customers.
In Leicester City's case, even though they often moved up and down between the top divisions it was hard for me to see them eventually fall away, unable to compete financially; to go bankrupt. They were rescued from oblivion by local support, however, and whilst they fell down the rankings they nonetheless kept their street cred' and expectations were adjusted accordingly.
The vultures were circling though, and they were 'reinvigorated'.
This brought success and their upward momentum was, and is, gratifying, but somewhat hollow. It no longer feels as if I am part of the club, nor as if any effort I make on their behalf has any bearing on their progress. Leicester City F.C. is, to me, now a corporate entity where their future will depend upon investment; the bond that was there when the crowd roared from the heart in a wind blown Filbert Street and the supporter seemed to matter is broken; now the magic is purely personal. It is still my club, but the spell is broken.
So do I wish they were playing Grimsby now, or do I want them very much to keep their Plumpyship staus? Am I fearful the money men may walk away from the 'club' leaving a black hole? That would seem to be an impending dilema at Tigers.
Welford Road has heart and soul. Mutterings have abounded this has been gradually diluted as the professional era has evolved, but the feeling of being included, of being part of the club and making a difference is alive and fundamental. I would hate to see a repeat of the City scenario take this away.
So is success on the field worth such sacrifice? Indeed, would it necessarily follow that massive investment would bring either success or sacrifice? Sadly, I think professionalism has created an exponential monster, albeit a very fine and shiny monster, and I don't think it will want to go back in it's box. I shall probably be torn in two directions - twice - but until then I shall enjoy the ride.