At last Tigers v Harlequins match Preview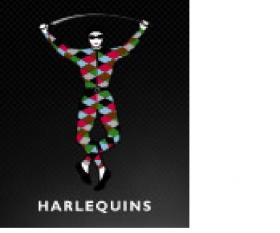 By ChrisC
October 19 2015
Turning the Page. In the end the decision was made on a sunny Wednesday afternoon ....
Once more we were sitting outside our favourite restaurant in Javea gazing at the sparkling Mediterranean as we had countless times before. Coffee and Mistela were before us but this time it was different, even the sweetness of the wine was somehow cloying.
In the way that people who have been together for over four decades miraculously connect without a word being spoken we had reached the same conclusion. It was my wife, eyes moist with shared emotion, who voiced our hitherto unspoken decision; "this is the last time we'll be here isn't it?" I nodded. This part of our Spanish adventure was over.
We'd been at the villa while providing support to our widowed relative but at last we were free to return home to England at our whim and when we did we knew we'd not return. Not to the little Valencian hillside villages with their eye achingly white painted buildings, not to the shimmering seaside towns of the Costa Blanca now so crowded with tourists gently broiling in the searing heat of an Iberian summer and where we had spent so many happy off season hours and not to the sunlit valley.
Her house, when we arrived, seemed as if at any moment he'd breeze through the door. His phone was in its usual place still charging in readiness for a call that would never be made, his coats hung in the hall, his classic car remained outside shrouded in its protective cover. All so hauntingly familiar. And the photographs; serried ranks of images in memoriam, reminding us of what had been.
Homage has been paid, old haunts visited but now at last she must haltingly move on, stumbling into an unknown future as must we all. She's grudgingly turning the page, tearstained and heavy with the sorrow and grief that closes a chapter of her life and indeed ours.
The familiar places they'd enjoyed, possessions they'd shared were, in the end, just materialistic and geographic gee-jaws. Remembrance is in the heart. Snatches of loved tunes, an unexpected vista or perhaps the smell of some long forgotten fragrance need not be sought out, Spirit will produce them unbidden and unexpectedly and all the more precious and poignant they will be for their lack of artifice.
Just as she is looking at a virginally new page in her life, a page unsullied by sadness and calling for happiness to be wrought into the leaves that follow, we are also ready. Ties in the area, emotional and fiscal, are asunder. We've said farewell, we'll not look back, we'll not return, it's over and our own new page awaits us.
We plan a valedictory sojourn to Spain next spring. We'll take a few months pootling around and after a leisurely journey though France the three of us will explore some parts of Iberia that have escaped us and that we want to see. For example in all our time of being in Spain we've never visited Madrid, a omission we must correct before we say a final adios.
That then will be that and we'll concentrate instead on exploring our own beautiful country. Perhaps a page revisited rather than brand new but none the worse for that.
The start of the new rugby season also presents us with new pages. At Tigers there are new players and new coaches all with their own stories to write.
Tigers' last season was wrecked by unremitting injuries to key players and yet from the nadir of tenth spot after the fifth round loss at Kingsholm Tigers still ended the season in third place by winning more times than the extravagantly funded Saracens and thereby qualifying for the end of season knock out cup for the eleventh successive year.
In the end though the adage that "money talks" once more proved true as the two richest clubs in the Premiership, with their all-star squads, somehow constructed at massive cost by their super rich owners and in spite of the supposed strictures of the salary cap regulations, contested the final of the end of season knock out cup.
I long ago failed to have any interest in this ersatz construct which once again "crowned" a team that didn't win the league, but in this case were fourth best, as faux "English Champions".
In the event Saracens prevailed, so for all his Machiavellian manoeuvrings to remake our sport in his own preferred image Bath's Mr Craig again came up with nothing to show for all the millions he's spent on his team of Galacticos, while the chippy swagger was missing from "Coach of the Year" Mike Ford as he again failed to produce anything tangible for his perma-tanned boss, who has now stepped down as Vice Chairman of PRL while the organisation investigates contraventions of the salary cap.
For me, when Tigers are involved in the death throes of this four club competition, I feel much as I have about their involvement with other constructs. The Jewson Cup, the LV= Cup, the BMI trophy, the "Kings of the North" and the rest of these money making schemes that have besmirched our sport over the years. I'm happy that they've won but no more than that.
Last season was also despoiled by unseemly shenanigans over investigations into abuses of the salary cap regulations, carried out under a vow of Omerta and, at one point, suspiciously suspended. Fiscal gymnastics and proposed restrictive practices spreading to the very ownership and probity of the clubs and the sport I've followed for all these years.
And while international rugby lost my attention and interest many years ago I couldn't help but be appalled by the shame brought upon my sport and my country by Stuart Lancaster and his incompetent, spin driven, coaching team which saw the benchmark of English rugby; the scrum, disintegrate under the stewardship of Graham Rowntree who'd pushed erstwhile colleague and icon Martin Johnson "under the bus", presumably to cravenly curry favour with Lancaster. Andy Farrell has meanwhile destroyed England as Lancaster's proxy and I still don't know what Mike Catt's role was in the whole debacle other than to petulantly threaten Cipriani.
Tigers have already turned their new page when they met London Irish last weekend and a largely scratch team travelled to Reading, returning with a twenty-eight point to sixteen victory while, thanks to the enduring excellence of Nick Evans, Quins started off their season with a twenty-six point to twenty-one victory over Tigers' next opponents; Wasps, at The Stoop.
Having been abroad for a long time I'm joining proceedings a week late but I've already written: "Season 2015/16 Tigers vs Harlequins" though before I start my meanderings in earnest it would be remiss of me not to mention another player forced into a premature retirement by injury and, still with Tigers, turning his own new page; Ant. Allen, one of the finest inside centres it's been my privilege to see play which I saw him do many times both for Tigers and Gloucester where he was a key component in the superb back division that saw the Cherry and Whites top the league for two consecutive seasons.
How tragic that, of that young back line so full of talent and promise, all but one has been forced from the sport by injury. Rory Lawson, James Simpson-Daniel, Iain Balshaw, Olly Morgan and now Ant. Allen all succumbing to the rigours of our sport.
As we watch the new season unfold we should remember these names together with the legion of their colleagues similarly stricken as they provide our entertainment.
It was interesting to note the different approaches taken by this week's coaches to the returning England players with Conor O'Shea deciding Marler, Easter and Mike Brown should all be on the Quins' bench, there was no place for the badly mistreated Danny Care who had been suffering from a back spasm and who must, like me and many others, feel confused as to why Richard Wigglesworth was preferred to the sparky and spiky Quins' scrummy. Mind you being confused by Lancaster is hardly unusual. And Lancaster's human shield; Chris Robshaw was also excused duty.
Wiggleworth's a solid enough cove but he's not going to trot on after sixty minutes and turn a match on its head as so frequently would Care. Being charitable to Lancaster, (which is a hard position to take – who knew PITS stands for "Pride In The Salary" and HOTS for "Hold On To Salary"?), maybe Care was injured, although the England spin machine was uncharacteristically silent on the matter if he was.
Richard Cockerill on the other hand left his England contingent firmly on the sidelines although I expect to see them in the match day squad this weekend.
Quins' second choice loose-head; Lambert, had a few problems and the hosts' scrum wobbled until Marler made his appearance later on when on that side at least things improved although once young Sinckler replaced Jones the wobbling started anew, just in a different place. It certainly looks as if John Kingston has got to grips with the very odd technique that Rowntree introduced to the Quins' prop for while, like so many others, he packs down at an angle the illegal tactic seemed to become ever more marked as a consequence of his exposure to the malign influence of the England coach and gained some notoriety. Marler did spend a lot of time strutting, talking, pushing, gesticulating and generally being obnoxious when he replaced Lambert but offered his frustration with his England sojourn in mitigation. I hope it's out of his system and he gets on with playing next Sunday.
I suspect that Fraser Balmain will again start on Tigers' tight-head to next time take on the England loose-head before Cole makes his club debut later on with Tom Youngs taking over from either Bateman or Thacker. As my guess is O'Shea will stick with the nuggety, but relatively, lightweight Dave Ward, who was denied the opportunity to continue his on line discussion face to face with Wasps' Haskell, the diminutive Thacker may find a starting place in the absence of Ghiraldini.
If Mulipola is crocked, along with Rizzo and with Ayerza being on World Cup duty there could be stability issues for Tigers on their loose-head side as unless the cavalry comes over the hill it'll be left with young Brugnara to take on Adam Jones so I can see real issues in the front row for the hosts until Cole and Tom Youngs join the fray and Balmain can move across.
New boys Williams and Fitzgerald gave a good account of themselves against Irish, one of whom could be rotated with de Chaves next weekend and certainly the grunt of Slater would be a welcome addition to the Tigers' armoury as would the athleticism of Kitchener, both absent in these early days of the campaign.
Tigers' locks will have a good chance to test themselves against one of the best in the form of Quins' new signing James Horwill who's joined from Queensland Reds and has over fifty Wallaby caps to his credit and he certainly looked the part against Wasps. I liked his studied bafflement at the antics of young referee Luke Pearce and Horwill's work in the loose and at the breakdown was impressive.
Horwill was partnered by Sam Twomey who lasted the whole match while Horwill gave way to the youthful Charlie Matthews who I think may well start alongside Horwill at Welford Road. The Quins' line out was OK but not the rock solid edifice it was in the days of Robson, Kohn et al, though here again it's early days but with Croft back there'll be an opportunity for Tigers to disrupt.
In the back row Jack Clifford was on duty and went well. This youngster, who just two seasons back was with Ealing Trailfinders, is a real gem – I like him a lot although for my money the returning Robshaw will be reinstated in what I've always thought to be his natural position on the blind-side.
This would enable O'Shea to stick with Luke Wallace on the open-side for against Wasps' legendry George Smith he was by no means overshadowed by the Australian icon.

Why on Earth are the likes of Wallace and Kvesic not nurtured by the England set up? Stop fulminating in the quiet frustration of unrequited love for Stefan Armitage, there are jewels beneath your feet here on English soil.

With the venerable Nick Easter rested – remember him? Branded by England as being "too old and too cynical" and the alleged England coach having to eat crow and bring the Quins' stalwart in to the England World Cup squad after all – Zimmer Frame notwithstanding!

The veteran Easter will add immensely to the visitors' go forward and line-out presence for I can't believe he'll not start next weekend replacing Quins' new signing from Treviso; Kiwi Matt Luamanu, who put himself about to great effect before giving way to Easter for the final quarter last time out.

Tigers should start Croft on their blind-side while the impressive McCaffrey keeps hold of the seven shirt trying to make it his own ahead of O'Connor's arrival. It's good to see Pearce fit again and bustling around using his bulk to good effect ahead of the arrival of Fonua later on to do likewise.
With Crane in the wings Tigers are blessed at #8.
If Wallace plays then the break-down will more testing for Tigers than it will be without him but from what little I've seen it's still a lottery with the match officials spinning the Bingo cage with as much enthusiasm as ever.
It would be good to see Ben Youngs and Danny Care face off. Two players that have suffered at the whim of Lancaster, they remain the two most exciting English scrum halves in the country. Harrison may well start for Tigers and Harrison, probably technically superior to Youngs, has done nothing wrong and neither has Karl Dickson (who's also has had the burden of his sibling to overcome) but neither are game changers or shapers in the mould of the first choices of their respective clubs.
The key issue behind the packs will be whether Owen Williams starts and how he copes with the marvellous Nick Evans, one of those players who seems to have all the time in the World to weave his magic. With Tigers' resources once again stretched in the fly half and inside centre areas this may be where the fault line occurs.
Quins' other big money signing; Jamie Roberts will, if O'Shea continues his policy, be on the bench come Sunday and, if Matt Hopper isn't available, Lowe will again be playing alongside twenty-one year old Harry Sloan, who was at London Scottish for a while last term. Lowe continues to be one of my favourites – in a very manly way of course! Roberts and Lowe in combination would be a real handful for the scratch Tigers' midfield both having the ability to slice through. There were though issues of their own for Quins through the 12/13 channel against Wasps which if they continue against Bai and his colleagues could see all sorts of chaos break out behind the Quins' defence.
Goneva did good things for his country from outside centre but if he's unhappy there in club colours then to the wing he should go to partner Betham who's made a good start to his Tigers' career.
I'd then give Loamanu an airing at outside centre as the combination of Bai, Loamanu and Goneva would give any defence something to think about with Betham from out wide or Tait from full back being on hand to administer the coup de grace.
Quins fielded last year's big signing; Marland Yarde last weekend and he looked back on form; muscular and fast he causes mayhem so the Tigers' defence will need to shut him down before he gets underway.
O'Shea went with young Charlie Walker on the other wing. Walker made thirteen appearances in last season's competition scoring three tries in the process. He was solid enough in defence, largely keeping Christian Wade contained but the oddly fragmented match, that seemed as if its plug had a loose connection as it stuttered along, gave him little chance to show his attacking prowess and I expect to see Scotland international Tim Visser, signed from Edinburgh, make an appearance if he's fit and Mike Brown to be at full back as I thought Lindsay-Hague, while great going forward with his twinkling footwork and unlike his illustrious colleague an enthusiastic distributor, looked fragile defensively so I can't see him on the wing.
Let me, at this juncture and prior to my summation, offer apologies for any especially egregious errors herein but in mitigation I only arrived back in the UK on Saturday so this piece and particularly the background research has, perforce, been hurried.
Preparation is all we are told by Stuart Lancaster but as we've seen it all depends on the preparation.
So as this first page is turned and flutters to rest it does so with an optimistic forecast of Tigers first home victory of the season in front of a packed Welford Road.