Tigers v Wasps AP Match Preview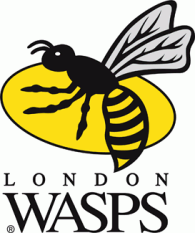 By ChrisC
October 26 2015
Hello Dolly Have you ever visited the Northumbrian coast? I haven't been there for too long and it's on our list of things to do. In fact the last time I was there was in the early seventies so I hope it's not changed too much.
Back then it was beautiful with wonderful beaches, largely unspoilt and not besieged with holidaymakers but pretty nippy, even on a sunny August Bank Holiday Monday.
We'd driven up from our Essex home in my beloved Rover 2000TC (not the dreadful SD1 but the earlier uber sexy Pininfarina designed model) Oh how I loved that car but like my money it disappeared when I got divorced a year later.
It'd been a lovely day, we'd had a picnic on the beach at Druridge Bay and were now on our way back to my then wife's relatives near Newcastle.
As we meandered along listening to the cassette player (Tapestry by Carole King since you ask)it was warm enough to have the driver's window open which permitted a Bumble Bee, around the size of C130, to land on the inside of my thigh! I attempted to brush it off which made it cross and it expressed its displeasure by stinging me; I yelped, stopped the car and did a war dance as the bee entered its death throws.
My gyrations were conducted outside a small cottage with flowers climbing across the porch from where an old grey haired lady had emerged to witness proceedings. "What's to do Bonny Lad" she said and my wife explained, while I carried on dancing, as she shook head and said: "fuss!!!!!!"
Fortunately the old lady was of kinder disposition and ushered me into her kitchen where, from below the sink, she produced a "Dolly Blue Bag" which, back then was still used to whiten linen while it was being washed. She commanded me to drop my trousers and proceeded to hold the small, damp bag on the sting. Relief was immediate but she said I should go to the nearby Ashington Colliery Hospital "just in case".
We arrived at an empty A&E and were greeted by a pretty young nurse who showed us to a cubicle where we were soon joined by a doctor of Asian heritage who heard my tale of woe and joined the general desire for me to drop my trousers. When he saw my blue stained leg, which rather looked as if I'd escaped from the makeup department of Braveheart, he screeched "what is that, your leg is blue!!" The young nurse explained what it was and the doctor, shaking his head said "Dolly Blue Bag – for the washing – for stings – only the English" Still shaking his head he confessed that the homespun treatment had worked but that I should have a Tetanus injection to make sure and then wandered off muttering ; "Dolly Blue Bag, Dolly Blue Bag, Dolly Blue Bag – only the English!!"
I sense that Tigers will need more than the help of Dolly to assuage the sting that Wasps can produce even though their victory over Bath was achieved courtesy of a Penalty Try when one of the latest players to receive the largesse of Mr Craig; Nikola Matawalu held back Nathan Hughes who referee Mr Maxwell-Keys and the TMO decided would otherwise have scored. Personally I'm not sure there was sufficient probability of a score to warrant the decision as there was Bath cover and Hughes was a fair way behind the ball, which looked to be beating him to the line, but young Maxwell-Keys decided otherwise.
The following day Tigers squeezed home to victory against Quins in a scratchy, error prone match, again with a rookie referee in charge who has probably yet to complete the scrum module of his training and whether after this, just his eighth Premiership match, he'll have learned anything remains to be seen but given the performance of the referee newbies when it comes to the scrum and the breakdown I remain to be convinced.
In spite of all that it was quite an exciting sort of affair I suppose although it was more a watch through the fingers excitement than the jump up and down variety. Nevertheless Tigers ended the second round of this season's Premiership in second position behind Saracens who are just a point ahead.
Wasps meanwhile are in seventh spot on five points.
Tigers will be hoping against hope that the knock Mulipola took to his knee is not serious as Tigers' loose-head resources are a bit thin to say the least with Ayerza still otherwise engaged on World Cup duty and Rizzo injured. Balmain will need to be brushing up on his skills on that side of the scrum in case Tigers' Samoan wrecking ball is unavailable for Balmain didn't look at all comfortable in unfamiliar territory on Sunday and young Brugnara's services were eschewed. Other teams would perhaps have had amnesia regarding Balmain's loose-head abilities and opted for non contested scrums.
With Wasps likely to deploy the very considerable talents of England Saxon Jake Cooper-Wooley, who is a really good operator on the Wasps' tight-head and hopefully will get promotion to the Elite England squad where back up for Cole is required. There'll be worried faces at Oval Park this week until it's known if Mulipola is fit unless injury replacement for Rizzo; Sears-Duru is judged good to go.
Matt Mullan finally seems to be settling and looked sound although perhaps not yet back to the stellar quality of his Worcester days when he was generally seen as being the next "big thing" for England but injury came at just the wrong time and, opportunity missed, he's had just five caps since his international debut in 2010. He'll most likely have to take on Dan Cole who I think should start after his pipe opener against Quins with his England partner; Tom Youngs at hooker for the hosts after a typically robust and hard working display which saw him deservedly given Man of The Match last weekend.
Wasps have converted South African Ashley Johnson from a Springbok quality back row to hooker, so it'll be a case of the two hookers preaching to the converted. Johnson's become a solid hooker and like Youngs is fantastic in loose play so there could be some titanic collisions around the breakdown.
Joe Launchbury was in good form at the set piece and in the loose of course so I expect him to start again at Welford Road although I think Kearnan Myall may get the start to add to the thirty-four he's had since arriving from Sale, replacing the athletic and former colleague in the north west; James Gaskell, as his line out nous may be seen as necessary against a Tigers' duo that I hope will see Kitchener or Slater at least in the match day squad even if the excellent Fitzgerald gets the start alongside de Chaves. With Croft the Tigers' line out looked rock solid against Quins with Croft being a pest and helping to steal crucial defensive line out ball but an open side he ain't.
James Haskell was back last weekend and as usual put himself about to great effect and I expect to see him keep the blind-side spot for the visitors and I'd prefer to see Croft in the Tigers' #6 shirt with the impressive McCaffrey on the open-side to try to combat George Smith, capped over a hundred times and now at Coventry after stops at: Toulon, Suntory Goliaths, Stade Francais and a brief pop back to Brumbies before a season at Lyon prior to his arrival at Wasps.
At #8 for the visitors it's hard to see anybody other than the superb Nathan Hughes who's a real force of nature whether in defence where he scythes down opposition players like an Antipodean Grim Reaper, bundling through defenders or linking his pack with his back division – great player.
For Tigers I'd like to see Pearce start as he's really impressed and takes all the stopping when he's on the hoof and is immovable in defence.
The packs look well matched with the caveat of the Tigers' looming loose-head crisis. Well there had to be a crisis of some sort didn't there?
With Ben Youngs injured, another to be crippled by the England coaching team playing an unfit player, Sam Harrison looks likely to continue to do the simple things well but Tigers' do need Youngs' inspiration around the tackle area. For Wasps I didn't think Joe Simpson had his best game against Bath but when Robson came on the ex Gloucester man was fizzing and I think he should get the nod next weekend as he could be a game changer, especially if Youngs is still missing for the hosts.
When he first burst on the scene at Glasgow Warriors Northampton born Ruaridh Jackson was seen as a future fixture in the Scotland fly-half spot and made his debut in 2010 against New Zealand but it didn't happen for him although he does get the occasional start for his national team, the most recent being in August, when his side were narrowly beaten by Ireland. After Glasgow failed to offer him a new contract he's now down at Coventry.
Dai Young has made a shrewd signing here and seems to be gently bringing him up to speed but if Jackson gets back to his best I see him ahead of Gopperth in the Wasps' pecking order and he is due a start, which he could get this weekend.
The Kiwi Gopperth, while usually reliable from the tee, after all he almost single handedly kept Newcastle in the Premiership for long enough, his kicking from hand can still be flaky and he's not the most creative of players. Solid rather than sparkling I guess and he didn't seem to settle at Leinster so I think Jackson, alongside Robson, could be the catalyst to ignite the Wasps' backs.
With Freddie Burns still injured Tommy Bell brought his impressive boot to Tigers' Welford Road opening party and overall he didn't disappoint while relieving Owen Williams of all the kicking tee duty.
The Welford Road crowd held their collective breath when Williams was the recipient of a typical late, cheap shot, tackle from Marler but the young Welshman dusted himself down and slotted a magnificent penalty from hand to set up a try scoring position for his forward colleagues before nailing the conversion to see his side home. It'll be interesting to see if he's now thought fit enough to start or if Bell, who's played well, keeps the shirt.
As Bai limped off early on against Quins I'd quite favour Bell staying at fly-half with Owen Williams at inside centre where he has played for both club and country, the pair alternating as first receiver as required. It'd give some good kicking options both from hand and from the tee and the young Welsh star looks well up the task.
Another player I've always rather coveted for Tigers is Aussie Ben Jacobs, now in his second stint at Wasps after sloping off to back to the land of his birth but to play for Western Force rather than the Waratahs from whence he came and he made the obligatory Yen based top up to his bank account by playing a few times for Kyuden Voltex. I like the way he draws defenders and is not obsessed with crashing the ball up every time and if he gets the start over new signing; Irishman Brendan Macken who was with Gopperth at Leinster, having started his career with the province as well as making four appearances for Gloucester en route to Coventry , then Jacobs will need to be closed down by the newly invigorated Tigers' defence.
With all of England's travails at outside centre why on earth hasn't the excellent Elliot Daly had a chance? A wonderfully pacey, intelligent and incisive runner, strong in defence and with a kick like a mule he looks to have it all but yet ploughs a lonely furrow as far as the England management is concerned. He does know Leicester is just a few miles up the M1 doesn't he?
In a partnership with Jacobs it's an excellent combination but I just feel there needs to be more creativity at fly half to set them free. Now Gopperth is a good distributor but it's all a bit predictable and put in better positions a Jacobs-Daly combination could be quite something.
Dai Young has options here, so unlike Tigers where it's been a head scratching exercise since first Manu Tuilagi disappeared over a year ago, Goneva didn't fancy replicating his international form at outside centre for his club and Matt Smith, great clubman that he is, did his best to hold the line. Catchpole's had a bash at it and late last season finally Matt Tait, who's played for England at outside centre, got a crack and did pretty well. Loamanu was injured but since he got a clean bill of health hasn't featured and so it goes on.
All compounded by Ant. Allen first being long term injured and then retiring. It seems that de Villiers may be on his way but will that solve the conundrum of outside centre where he has played as well as on the wing but it's at inside centre he's at his most influential.
Betham has made an impressive start to his Tigers career playing out of position in the troubled outside centre spot, he looks a threat whenever he gets the ball and can kick a bit as well. The Aussie's looking a real find and I can't wait until he's back in his specialist position.
If the use of Robson and his fast feet, hands and brain are deployed and Jackson or even Gopperth can get Jacobs and Daly into the right places I can see some real problems for Tigers that will sorely test their revamped defence.
At the moment Wasps' centre seems a bit grumous is spite of its personnel but if it's released then the wide combination of New Zealand born Frank Halai, with just the single All Black cap, is an abrasive and hard running winger and has been on ITM cup duty with Counties Manukau.
Christian Wade, who while still like greased lightening, has seemed oddly conservative from what I've seen of him recently and his defensive positioning and execution must give the coaches conniptions. Maybe it's the grumousity, maybe it's playing to instructions, maybe he's missing Varndell with whom he was a devastating combination but whatever it is he doesn't look the same somehow. Tigers will hope that next Sunday doesn't see him restore normal service.
Tigers' wide men: Goneva and Thompstone saw little of the ball against Quins largely due to the visitors spending most of the game off side or just generally infringing, largely with impunity, whenever the Tigers' backs got underway. It seems that Mr Foley needs to re-sit the offside module as well. Ironically, even though Quins made a mug of him, he saved his Yellow Card for Sam Harrison when there were so many in the quartered shirts much more worthy of sanction.
Seems no reason for Tigers' duo last week not to be retained.
Mat Tait has the captain's job and he may be inspirational but is far too well brought up and polite to get in the referee's ear which is what he should have done when the inexperience of Mr Foley quickly became apparent. Although he'd have had to shout to be heard over the cacophony of sound that was emanating from every man jack in a Quins' shirt.
Tait carried the ball back well, ran into traffic, Foley blew his whistle and we started again, tedious doesn't even start to cover it.
Mike Brown was well; Mike Brown. Said a lot, waved his arms a lot, didn't pass much. He can be a marvellous player but his experiences with Lancaster and his cohorts don't appear to have been a force for good. Rob Miller; standing in for the injured Masi, is also ex Sale who he joined from Newcastle, he spends his time well, is thoughtful and intelligent and keeps his counsel, runs like the wind has great feet and looks a class act. If Tigers' defence does develop gaps then Miller's the one to exploit them through the wide channels and there'll be Daly, Wade and Halai to lend a helping hand.
If Tigers' front five was fully deployed with Mulipola and the the grunt of Slater somewhere in the mix then I can see a stable platform giving Tigers' largely scratch back division a chance, as it is if Mulipola's absent I suspect it'll be a close run thing up front with the Welford Road faithful having to play a full part in getting their heroes a win but it'll be tight – very tight.
I hope that the Tigers' medical team have plenty of Dolly Blue Bags in their kit – they may need 'em!