Exeter v Tigers AP Match Preview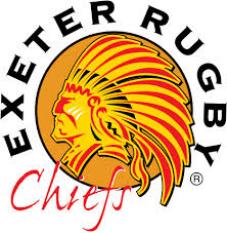 By ChrisC
November 2 2015
Home Comforts. Being away from home makes me appreciate England all the more. I enjoy the warmth of Spain and France is beautiful. The USA is friendly with superb and ever changing scenery but incredibly violent and dangerous by turn. Canada is dramatic, the people charming and the weather extraordinary.
I could go on to list the merits and demerits of the many countries I've spent time in but suffice to say that there's nowhere I'd want live than right here. Even if the beautiful Peak District is, for the most part, a chilly place to reside and I feel the cold terribly, never more so than when we arrive back after extended periods in the sun.
Now regular readers could be forgiven for thinking "that's a bit rich coming from somebody who spends so long outside of the country every year" but that's what makes England all the more appealing.
We did seriously consider moving to Spain permanently but when we sat down with pen and paper only four positives appeared in the pro-Spain column: the weather, relatively good value (but poorly built) housing, cheap booze and eating out and that was it! The big negatives were: taxation, bureaucracy, crime, health care and end of life care.
The latter two being behind the steady trickle of older British pensioners returning to the safety and security of the UK as there's no hospice movement in Spain.
Language is not much of a problem as I speak enough Spanish and in any event the Brits and the Spanish have, over the years, reached a happy accord by speaking a hybrid "Spanglish" but once the bureaucrats get involved or state healthcare is concerned fluent Spanish is often required, ideally in the applicable regional dialect, in the absence of which an interpreter has to be involved and unlike in the UK the patient/client has to bear the cost thereof. Having run into health problems on our last trip the impression I'd gained from spending far too much time getting observational experience of the Spanish version of the NHS over the past few years was reinforced by first hand exposure.
I do despair when I watch the negative output of the BBC and other media about this country, even a positive story has to be counterbalanced with a whole heap of negatives. England's a marvellous place and it's a privilege to be English which I had to point out to a youth just last week who told me "So! You've filled out this form wrong" (sic) He pointed to country of birth and nationality – where I'd answered England and English. "Can't be that mate gotta be UK and British".
My wife almost imperceptibly went "pfffft!!" in the background before holding her breath as she could probably see my back go up. "Firstly" I told the boy bureaucrat "I am not your mate, secondly I was born in England and am therefore English and lastly get your manager out here from her ivory tower", adding: "Oh and by the way don't start sentences with the word so" he scurried off and returned with a middle aged lady who was smiling as she sat down. "I'm told I'm not English" I said "and after all these years!!" "Of course you are" she said "and what Marshall was thinking of I don't know – sorry"
"So! I'm proud to be English and consider it a privilege" She laughed and added "Isn't this starting sentences with the word "so", infuriating. I try to stop the staff doing it but it's become ingrained, at least it's distracted them from using the word "like" as every other word!"
For all that it's wonderful being back in the security and comfort of home and being English.
Last Sunday Tigers, who were back home at Welford Road for the second week running slotted another victory as more new signings strutted their stuff to some effect and a few old favourites returned.
The new attacking strategy is still bedding in but early signs are promising and the defence also looks to be regaining solidity.
It's hard to reach any conclusions about this week's opponents; Exeter Chiefs as, when they visited Kingston Park, Newcastle were so abject, and I'm bound to say a trifle unfortunate. It was a bit like opposed training for the visitors.
There was certainly a largely familiar look to the Chiefs with just Julian Salvi making his starting debut while Parling was, once more, absent injured and has yet to start for his new club, a familiar tale for Tigers' supporters during the ex Falcon's tenure at Welford Road.
If Newcastle were so poor as not to make analysis useful then the presence of the ever esoteric Mr Wigglesworth had a similarly dampening effect on Tigers' forward play against Wasps.
Mulipola was a late withdrawal due to injury with Balmain having to do a long shift on the loose-head where I thought he did pretty well against the talented Cooper-Wooley and he did some sterling close quarters work.
If Mulipola is still sidelined and with Ayerza another stricken by World Cup inflicted injury alongside Rizzo then there looks little choice but for Balmain to continue although that does mean that when Cole, who went well against Mullan until the ex Worcester man was forced off with injury and Bristow came on and who knew what awaited him, departs the fray things may get tricky for the visitors.
Tom Youngs was as committed as ever and looked delighted to be back home but the return of Ghiraldini as back up can't come soon enough as our reserve front row with Bateman looks vulnerable and I hope to see Sears-Duru able to play a part shortly with Thacker on the bench.
Young twenty-two year old Tomas Francis is back from World Cup duty with Wales, a player who was turning out for Doncaster the season before last, and paired with the ever impressive and hard carrying Luke Cowan-Dickie who, at just twenty-one, got his England debut against France back in August. Sadly if Lancaster continues to display the lack the honour and frankly good manners to resign, then young Cowan-Dickie could be yet another "one cap wonder" to be sacrificed on the altar of Lancaster's hubris.
The Chiefs' front row has a settled, experienced look aided immeasurably by the presence of stalwart Ben Moon and will give the visitors an exacting workout, especially when its inexperienced bench is deployed.
It was good to see Barrow make his Tigers debut last Sunday and when Kitchener and Slater are restored there will truly be a wealth of riches for Tigers when it comes to second row duties but until that happy day Mike Williams, who's looking a fine, fine acquisition and the Kiwi Fitzgerald, who's the epitome of solidity, will, with de Chaves and now Barrow, have to bear the burden, aided of course by the return of Tom Croft.
The Chiefs have started Mitch Lees in each of their three opening Premiership matches his having made seventeen league appearances after joining up from London Welsh following a season with the yo-yo club who he joined from the Shute Shield outfit; Eastwood. The Aussie is an unfussy precise operator and with Welshman, the ex Scarlets and Cardiff Blues lock, Damien Welch likely to continue alongside him they have formed a great partnership both are good operators around the breakdown and who knows when Parling will reappear?
I think Tigers' will run them close if not surpass them at the set piece though.
Julian Salvi had been unable to dislodge the grip that the frankly superb Zimbabwean Don Armand has had on the Chiefs #7 shirt with some good starting shifts which he repeated in a two try bravura performance against Newcastle, having moved to #8 to make way for the ex Tiger open-side who went well with a nicely controlled try from the base of a dominant Chiefs' pack.
Dave Ewers, another Zimbabwean who's also an EQP, was to the fore and given the chronic lack of balance and fitness in the England back row it's a mystery why Rowntree and Lancaster have not sought to harness the Exeter man's very considerable talents.
With Brendon O'Connor still on the southern horizon Aussie Lachlan McCaffrey put on a wonderful show of classic scavenging, linking open-side play and outshone the iconic George Smith, although he was inhibited by Wigglesworth as were the other back row players as they suffered from the match official's dead hand on the tiller. I think McCaffrey will go well against Salvi and hope to have the Tigers' supporters chanting "Julian who?"– let's just hope we have a half decent referee so we can have a fair contest.
Tom Croft also prospered in all phases of play even though Mr Wigglesworth sanctioned him for a perfectly good turnover. The superstar must surely continue come Saturday.
This was my first good look at Fonua – my goodness he's big! He is still a jewel to be burnished at Oval Park and he and his colleagues will need to get on the same page otherwise he'll keep getting isolated. Better and more patient approach work is needed from his pals so that when he gets on the hoof he's much closer to the try line so his power can tell as he always breaks the first tackle.
It was good to see the blue capped figure of Jordan Crane and the solidity and control he brings. He seemed to coalesce the pack when he came on so I hope that next week he'll start and go up against the somewhat looser Waldrom who may get a start as he's rotated with Armand. It will though be a big call for Rob Baxter to change the dynamic of last week's back row.
Either way it'll be a contest (officiating permitting) to savour and too close to call.
Will Chudley has had to be patient but after a frustrating time behind Micky Young at Newcastle and initially few starts at Sandy Park the Kettering born scrum half seized his chance last term and has pretty much made the shirt his own, fighting off the challenge of Dave Lewis.
Chudley looked bright, breezy and accurate in the space he had against Newcastle behind Chiefs' pack and got his back line ticking along nicely so I think he's likely to start again come Saturday teatime. For Tigers Sam Harrison put in a typically accomplished display against Wasps before giving way to new signing Kitto who looks technically sound and, whisper it, better than Ben Youngs in that aspect of his play. I'd like to see Kitto get a start against Exeter so we can really see what he can do.
Gareth Steenson has seen off all challengers down at Sandy Park. Oh there've been exotic flirtations but the Ulsterman has dismissed those challenges to his bailiwick and his steady play with an all but infallible boot makes him a perfect fit with the Exeter modus operandi.
If I had to use one word to describe Owen Williams it'd be "cool". He has calmness about him and is as chilled as the waters of the Thaw. Lovely to see him back and into the groove. With Burns absent the Welshman will hope to secure his pre-eminence but my guess is that we're going to see Mauger follow the Pat Howard model of rotation just as soon as he has the resources.
Home grown talent Sam Hill, who was involved in last year's pre tour training squad ahead of England's tour to New Zealand, was back against Newcastle after dropping to the bench against London Irish the previous week. I know this is getting boring but the Exeter born player is unfussy, knows his role in this exceptionally well coached squad and links well with his more starry and famous, but equally youthful, partner; Henry Slade who's another cool character who seems to have got over any mental scars he may have incurred at the hands of Andy Farrell who, rather than slot the talented Exeter man into the vacated England outside centre position preferred to firstly go for the hopelessly under qualified Burgess in the process destroying any balance in the centres and then recalled the injured Jonathan Joseph
Slade has silky smooth running skills, a fine knowledge of the game and an educated boot – obviously nothing there to commend him to the England coaches – such stupidity and plain wrong headedness beggars belief!
Peter Betham has made a good start to his Tigers' career especially as he's, per force, out of position at outside centre and last weekend was alongside the estimable Matt Smith who, in his testimonial year and his tenth season for his beloved Tigers, for whom he made his debut in the old Anglo Welsh Cup way back in the 2006/7 season when he also scored a try in the friendly against Argentina, pulled on the #12 shirt for just the sixth time. His last such appearance being back on 5th November 2011 against London Irish, also at Welford Road.
Smith produced an almost "Allenseque" performance, which is about as high a praise as I can muster. It looked as if the sorely missed Ant Allen has started his coaching career and there's one thing for sure and that's with Mauger and Allen coaching the players will have every chance to hone their skills.
Betham and Smith produced a high paced and high pressure defence with great line speed the like of which has been missing since Allen briefly played just after last Christmas.
It will be a question of whether the young talented Exeter centres can find a way past their opponents where I wouldn't be surprised to see Smith rotated with Bai.
The extravagantly bewhiskered James Short made his third start for his new club having travelled from Saracens via Bedford, Wasps and London Irish in short order (see what I did there!?)
Always a very hard working player having scored thirty-one tries since making his debut for Saracens almost exactly six years ago. He's already rewarding his new club with three tries from three starts as he did Irish where he slotted five from fifteen and I expect to see him line up on the left wing next Saturday where he'll be a real danger man. Best not to kick aimless ball to him Tigers.
Partnering him last time out was Matt Jess who's taking turn and turn about with Jack Nowell and although Jess got on the score sheet, if he's fit I expect to see the England man back to try and replicate the brace he scored against London Irish.
Nowell is another who was first wooed and lauded only to then be cruelly rejected by Andy Farrell and his notional boss Lancaster. Given that Watson is error prone and Jonny May flaky here's another example of player who seems to have done little wrong and fallen victim to the bizarre England selection process which seems to embrace the first rule for a back is to play for Bath or have the surname Farrell!
Phil Dolman is another totally reliable operator and in fact that's the impression that I'm often left with when watching Exeter play – they are just so reliable. Dolman has been consistently good since arriving across the Severn for Exeter's debut season in the Premiership. Equally adept in the centres, on the wing or at full back he has pace, strength, adaptability and the surety of a touch which makes such players priceless.
Tigers' supporters got a first look at Tongan World Cup star Telusa Veainu when replaced the ever dependable Thompstone late on. The twenty-four year old ex Highlander, Crusader and Melbourne Rebel had a dream try scoring debut after some excellent approach work, first from a Crane led pack and then with Kitto's defence opening run and pass. I'd like to see the Tongan start at Sandy Park with more time to show us what all the fuss is about.
On the other wing Nicky Goneva got his scoring head on and was a threat all afternoon and it's hard not see him keep the shirt for this weekend.
Similarly I can't imagine anybody other that Matt Tait at fullback for Tigers. He survived an assault by Gopperth who tried to get out of his transgression by blaming the lights even though TV replays bore witness to him looking straight at Tait, who was out of play, before administering a forearm smash of which Hulk Hogan would have been proud. The Kiwi should count himself lucky he's not from; Tonga, Fiji or Samoa for he'd have been eligible for banishment by the disgraceful RFU. As it was the TMO had to metaphorically jam the arm of the hapless Wigglesworth up his back to even get a Yellow Card handed out.
Tait looked solid under the high ball and caused problems with his characteristically mazy running which opened the Tigers' attacking options.
The Tigers' attack is still to fully gel and one can only salivate at the prospect of a de Villers and Tuilagi led back line with Betham, Goneva and now Veainu vying for starting spots on the wings.
I reckon this will be another close game at Sandy Park with a single score deciding the outcome but with Exeter enjoying the home comforts they may just edge it.