Tigers v Stade EuroCup Match Preview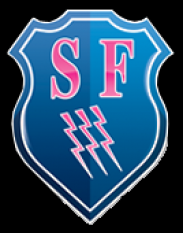 By ChrisC
November 9 2015
Every Little Breeze. Not having children of our own school holidays were always the times when the offspring of relatives and friends would descend upon us.
Our house back then had land; fields, where the girls could play with the horses, ducks, chickens, dogs and cats to their heart's content while the boys would gravitate to the woods where tree houses would be built, camps made, trees climbed, battles fought and, in spite of strict prohibition, camp fires lit over which baked beans, filched from the kitchen, would be cooked.
There were mazes of narrow country lanes where bike and pony riding could safely be carried out away from our watchful gaze. They say it was always sunny when they were with us and that those visits were such a marvellous part of their childhoods – my cynical old eyes got quite moist.
I have to admit it was a far more pleasurable and less fraught experience when our visitors were exclusively from the distaff side.
One of our nieces, now in her forties and with children of her own, visited us recently and when it was the children's bedtime she asked me if I'd be singing. It had been a bedtime ritual back in those far off days which would start when I got home from the office. The dogs would set off their welcome as my car crunched up the drive with the "duty niece" preparing me a Gin and Tonic which I was required to mark for excellence, the score and the date of preparation all carefully entered on a board in the kitchen so it could be compared with those that came before. Oddly the most recent libation always seemed to have the highest score!
While I had my drink (which were oft times so strong as to take my breath away) my wife would bathe the girls, brush their hair and then they'd return for me to read a story and sing their special song before they retired. This ritual for some reason being one only I and I alone could perform. Every time I said that we should give the song a miss the "waterworks" were turned on and of course I gave in. As I'm writing this it all sounds very Downton Abbey although it was actually more Little House on The Prairie!
Amongst the serenades; Jennifer's was The Hollies' "Jennifer Eccles" and at thirty she's still known in the family as "Eccles". Lisa's was Nat King Cole's "Mona Lisa" and Louise loved "Every Little Breeze" originally sung by Maurice Chevalier in Gigi which was of course set in Paris. At the end of the performance I'd get a special hug and a promise of her undying love.
She's now a high flying lawyer living in Australia and I haven't heard from her in years – ah well – that's girls for you!!
"Every little breeze seems to whisper "Louise."
Birds in the trees seem to twitter "Louise."
Each little rose tells me it knows I love you.(love you)
Every little beat that I feel in my heart
Seems to repeat what I felt at the start.
Each little sigh tells me that I adore you, Louise.
Frederick Lowe
There'll be a rather strong breeze blowing into Welford Road from Paris this weekend in the considerable form of the Stade Francais team and love won't be in the air if Stade's victory over Clermont is any barometer.
There wasn't much love lost down at Sandy Park on Saturday evening either when a scratch Tigers' team lost to Exeter Chiefs in another match where the match officials inserted themselves to become the story.
When Mr Garner is the referee matches become largely meaningless as his officiating means the whole enterprise becomes a lottery and on Saturday he was aided and abetted by touch judges who appeared to have written the script before the match and another TMO who got things horribly wrong.
I have to confess I'm fast losing interest as the referees and match officials increasingly take centre stage with the players and supporters mere playthings to enrage.
Having had six months away from rugby while, surprisingly, I didn't particularly miss it I still looked forward to the new Premiership season and while I've watched some OK rugby the standard of officiating has been depressingly poor with the likes of Pearce, Carley, Foley and especially Garner showing little indication that they're to be an improvement on the likes of Small, Doyle, Richards and Barnes and one's always hopeful that improvement will be demonstrated when new faces appear.
Even when the officials come from outside the purview of the Premiership things don't always improve, the prospect of Ireland's Mr Lacey being in charge next weekend already filling me with a deep sense of foreboding and, frankly, that's not a healthy feeling for a long time player/supporter such as I when contemplating something as precious as a rugby match.
Tigers badly need to get one of their recognised, full time, loose-head props back into service. We are told that Ayerza should be ready. We're told Mulipola is ready so one, or ideally both, should be in next weekend's squad unless of course we're once again having smoke blown up our collective alimentary canals about the status of injured players.
Now the thing is Balmain isn't that bad a loose-head it's just that the less intellectually robust officials decide ahead of the match that he's to be a weak link. Never mind that the opposition tight-head binds illegally all match and prevents the "picture" the match officials want to see (what arrant tosh by the way – you're refereeing a rugby match son not waiting for Leonard De Caprio to make an appearance) I thought this observation about forming a picture for them was emblematic of his weak minded officiating not to mention that of touch judge Ross Campbell who perhaps was discovered working behind the local bar of Weatherspoons and had a spare couple of hours to fill before his next shift.
That said though Ayerza trotting out would be an enormous boost especially as last Sunday the Stade pack largely destroyed the much vaunted Clermont eight. Twenty-three year old Cherif Slimani absolutely dominated the experienced Chaume and with Sempere likely to be preferred to Bonfils at hooker they'll be a real handful whether it's Springbok Van der Merwe, Georgian Zhvania or ex Wasps loose-head, the Samoan international Taulafo, that's on parade.
With Dan Cole looking out of sorts since his extended stay and physiological reshaping at the hands of England I can see problems in the scrum even if Ayerza's back.
It may be yet more corporate smoke when we hear Ed Slater's available but of more concern to me is if Croft's premature departure from the field last Saturday was not "tactical" as per the party line for once he donned his track suit the Tigers' line out lost much of its threat. Competent enough on its own throw at Sandy Park but the hosts will need Croft if they're to disrupt, let alone steal line out ball from sixty-four time capped World Cup player Pascal Pape, who'll probably be paired with his World Cup colleague Flanquart. This duo were solid at the set piece and were key parts of the phenomenal Stade defensive effort that denied Clermont an excursion over the home side's try line.
If Slater is available then I think his edge would be a welcome addition otherwise it'll probably be Williams and Fitzgerald if Kitchener is also sidelined as I don't think Barrow is ready for this level just yet.
I've already spoken of Croft giving Tigers an additional line out presence. Parisse would certainly relish the British Lion's absence. If we're talking marquee players I wonder what Parisse would cost? My goodness! The word "world class" is bandied here, there and everywhere so even at thirty-one the Argentine born Italian world cup player probably comes into the category of "super world class".
Stade have plenty of options in their back row even without Alberts but I suspect it'll be Sylvain Nicolas with South African Jono Ross mixing and matching. If their performance against Clermont is any measure then Tigers will find the breakdown akin to Agincourt.
McCaffrey went well against Julian Salvi last Saturday and, unless O'Connor is to have a baptism of fire so soon after his deeds of derring-do in the ITM Cup, the Aussie looks likely to continue and if he's available he'll need Croft to show real application at the breakdown and around the tackle area for the Stade locks and flankers love nothing more than bursting through, which is why I'm relieved that Jordan Crane, who's looking back to his best form, is on hand. A Tigers' back line of Croft/McCaffrey or O'Connor/Crane would certainly make for a marvellous contest – Mr Lacey's mores permitting of course.
Tiger old boy Dupuy was on top form against Clermont trying to make his case prior to the arrival of Genia. Fast, accurate, tricky and technically spot on. While the player that was part of the equation which saw him leave Tigers; Ben Youngs looked terribly out of sorts although he did briefly light up the pitch with some lovely approach play that saw Thompstone finish off a difficult chance. Other than that though Youngs was a shadow of the player he can be. We've seen this before with him after the Lions' tour and other spells with England but he needs to get himself out of his current mindset or get help to do so.
Frankly I'd start with Sam Harrison against Stade. With Youngs' spark missing the team would likely be better served by Harrison's superior service and accuracy and Kitto, for my money brought in as a potential replacement for Youngs as maybe contract negotiations are not going as well as hoped, certainly looks the real deal from what I've seen thus far.
If Youngs starts, and with some problems likely up front, Dupuy could give him a hard time as could the Stade locks and back row if he dithers at the back of the breakdown, starts that infuriating shuffling and keeps running laterally, which is a ploy opposition defences have long since sussed.
Owen Williams was once more cool, neat and accurate against Exeter and in fact quite similar in demeanour and performance to Stade's Plisson who was excellent on Sunday and likely to get the start ahead of returning Springbok World Cup player Morne Steyn who looked shaky when he came on. It'll be another interesting head to head with the French international Plisson likely to have the firmer platform from which to work.
Tigers' travails at centre are well documented and last weekend's combination of Bai and Smith didn't really work out. Given the threat from young Jonathan Danty, who was very powerful and straight running against Clermont losing nothing by comparison with Fofana who he kept subdued, likely to be preferred to either the veterans Springbok; Meyer Bosman, who could be on the bench, or Samoan Paul Williams. I think Matt Smith, with his defensive capabilities would be the best bet at the moment in the Tigers' number twelve shirt with Betham restored to the starting line up at outside centre better to exploit opportunities when they arise.
When the Australian came on at Sandy Park he posed more questions in attack and must surely get the nod as his elusive talents can be well set up by the solid Smith.
The aforementioned Paul Williams has been at outside centre for Stade in their last two outings but if he's fit I expect we'll see Geoffrey Doumayrou who was previously with Montpellier and is usually Stade's first choice outside centre and a dynamic one at that with strong defence and plenty of pace going forward. Though he's not been part of the match day squad since Stade played Racing 92 a couple of weeks back.
With Stade having a settled looking centre the Tigers' combination will have it all to do.
Out wide I can see Veainu getting the start ahead of Thompstone even though he played well and made the most of his chance by scoring what looked a good try to me as his thumb certainly appeared to have contact with the ball as it moved from Short's leg to the ground. Obviously the defender's leg can't cause a knock on and if Thompstone had hand (or part of hand) on the ball it was a try.
Veainu certainly made ground while running from full back provides and although running from that far back gives an impressive stat for metres advanced it was the Tongan's step off either foot that really caught my eye, reminding me of James Simpson-Daniel in his pomp. A step, a swivel of the hips, another step and his low slung frame is gone.
Goneva looked perky on the other wing and he'll continue I'm sure while I expect to see Tait restored to full back.
Meanwhile the visitors will likely have Camara in his more usual position at full back now that Fijian World Cup winger Nayacavelu is back. Camara is a tough nut not adverse to putting himself about and very quick once on the hoof so aimless kicking is not to be recommended.
On the other wing for the visitors most likely will be the ex Toulon international Jeremy Sinzelle who put in a good performance against Clermont although much of the action was away from him.
Top 14 Champions last season Stade have suffered during the World Cup period and in spite of a good win against Clermont, who staged their customary late surge and could have sneaked the win, the Paris side remain down in a lowly eleventh place in their league however their performance against top placed Clermont indicated that they are on their way back to form – just in time for the European Cup and their visit to Welford Road.
They still have Will Genia and Springbok Alberts to come into the squad and a trio of Georgian props lay in wait. The Paris club will, I reckon, still be vying for honours this season as will Tigers however whereas the Stade squad is now showing signs of coming together Tigers are suffering from the malign effect of the England coaches with a good few players still otherwise unavailable so unless the hosts' pack can succeed where Clermont's failed I can see the half backs having a torrid time of it and Youngs getting overwhelmed, which is the last thing he or the makeshift centres need.
Sadly I think this match might have come a month too early for Tigers and I fear a win for a reinvigorated Stade Francais who'll be at gale force after seeing off Clermont.