Treviso v Tigers EuroCup Preview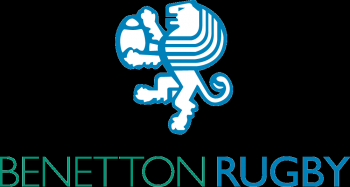 By ChrisC
November 16 2015
The Expectation Generation. Colin was the first of our graduate management trainees, a wheeze dreamt up by the personnel department (as HR used to be called) he had a rather patronising way about him so I told him he'd find things easier if he at least gave the impression he wanted to learn.
He quickly set me straight by telling me had a first class degree in Marine Biology – I told him that sounded a useful subject and would stand him in good stead as learned how to do the filing. He was horrified at the prospect and informed me that having spent years at university he didn't expect to have to perform such a menial task.
I asked him if he knew how to file and, raising his eyebrows, he sneered "everybody knows that". I pointed out that if he was to manage the "little people" who would perform such tasks for him in the future it would be useful if he understood the system which, during his stay with me, would be his responsibility and left him to it.
When I checked on him an hour later he was reading his newspaper. "That was quick" I said and he smiled with smug satisfaction. I began checking his work, which was shambolic. "You've messed this up" I said. His face fell and his previously sunny self congratulatory mood darkened. I went on to point out that the filing system was organised to two alphabetic places as shown on the file drawers and supporting card system, so Aardvark would come before Abel for example and he'd filed to one place, so it'd need to be done again.
When we went to the canteen I walked to the managers' table where our seniority earned us the privilege of being served and Colin followed me. I halted him and directed him to the queue telling him that once he'd been served he'd sit with the other staff. "But I expected to be treated as a manager, after all I spent... "I stopped him again. "I know, I know. You've got a degree but can't file. The first thing you need to learn is that you have responsibilities, even if it is ensuring the filing system works, once you've mastered that we'll try something else, perhaps running errands so you get to know the store, it's layout and your peers" He stomped off as clearly his first day in the real world hadn't quite met his expectations.
The management body at the time was comprised of ex Armed Forces personnel or people like me who'd left school at fifteen and struggled their way up the promotion ladder. Colin was of a new generation that travelled in greater expectation than had we. Rosemary however was a different prospect. A degree in economics was supported by a charming disposition and a willingness to learn the lessons that would serve her well in the world of commerce.
Colin was with me for another month and my somewhat uncompromising style combined with his having started to date Rosemary meant by the time I passed him on to his next mentor (aka learning with Nelly) he'd calmed down a bit. Although my colleagues still had difficulties with his attitude and he remained a less than popular trainee but between us Rosemary and I had begun to bring him round. For my part I next mentored Rosemary but that's another story.
I left for a new job but bumped into Colin many years later. He smiled, we shook hands and he asked how I was, adding that he'd learned to file and that he and Rosemary had married. I congratulated him on his having such a beautiful and charming partner and said I knew he must have mastered the intricacies of filing otherwise how could he have possibly become Managing Director!
I bet Stuart Lancaster had expectations when he talked himself into the England Head Coach's job. A World Cup, a knighthood, a life of lecture tours with First Class travel all the way. Writing books on management, winning teams, motivation. Maybe a few non- executive directorships with city institutions. The future was indeed sunlit for the ex PE Teacher and failed Premiership coach.
I certainly didn't expect much from Stuart Lancaster's tenure as Head Coach and so I wasn't disappointed. Like his predecessor, he was clearly unqualified for the task. We had been led to believe that, also like his predecessor, Lancaster was an honourable man but from his first traducing of Martin Johnson's period as Team Manager, aided by his assistant Rowntree and a complaisant Fourth Estate, together with the flood of pseudo management speak which those same allies repeated ad nauseum I knew what lay ahead.
It has been an inglorious and rebarbative period for English Rugby Union, highlighting the mendacity and deviousness of those that are supposed to manage our sport, from the incompetent and self serving RFU through to the equally self serving, weak and secretive PRL. The recent comments from Bath's Chairman in the wake of the Paris atrocities only adding to the unpleasant odour arising from our sport. I'd hoped for better.
For those who watched Tigers' last Friday the team's performance for the last sixty minutes of the match was surely what had been hoped for.
The first quarter saw the hosts looking imprecise but gradually their confidence grew, passes stuck, stratagems worked.
It's still early days for the Mauger reforms to pay full dividends but already there's a different look to the way the team is playing, a different feeling, a growing confidence in achieving collegiate objectives but a word of caution here; that was by no means a full strength Stade Francais side which looks to be concentrating on matters domestic.
It's true that Tigers can only play what's in front of them but of late they've sometimes struggled mightily against weak or weakened opposition so it was heartening to see them produce a victory of some style although there should be some harsh reviewing of the fact that Stade also managed to breach the Tigers' defence on three occasions with some poor tackling to blame. Even the best defensive system still requires tackles to be made.
Remarkably the match day squad against Stade Francais contained eight new signings. It was a meritorious achievement that they and the coaches had formed a cohesive force in such a short time.
If last season's injury travails can be cast off then with de Villiers and others still to join the fray I'm cautiously hopeful for the season ahead.
With the potential now existing for a degree of player rotation that we have not seen at Tigers since the tenure of Pat Howard I wonder if the embryonic policy will be pursued next weekend against Treviso when Aaron Mauger and Richard Cockerill travel with their charges to Italy.
It seems likely that Marius Goosen will select his strongest available squad for the first home match of the European competition especially as on Saturday he saw his side meet Munster and give a good account of themselves but, as ever, unable to capitalise on some decent approach work.
I think that while the Tigers' squad may be similar to that deployed last Friday evening we could see fellow Italy World Cup squad members Aguero and Ghiraldini start with Fraser Balmain the token English member of the front row line up, especially as Dan Cole did a long shift last time out and he, with the rest of the first choice front row, will be wanted fresh for the following week's home fixture against bitter rivals; Bath.
The Treviso front row by turn struggled and gave Munster a bit of a test.
Treviso racked up a lot of penalties but with Messrs Carley and Wigglesworth in the officiating team it was unlikely that we'd get much in the way of competence or consistency.
As was often the case during his time at Gloucester Treviso's Australian born Rupert Harden was the weak link in the front row but whereas at Kingsholm he was on the periphery at Treviso he seems to be the first choice tight-head and I can see him finding either Aguero or Ayerza too much of a challenge.
On the loose-head for Treviso I expect to see twenty-two year old Zanusso continue his run of starts in his second season after signing from Super 10 outfit Rugby San Dona. He looked sound against Munster as did hooker Ormel Gega who was making his club debut after arriving from another Super 10 club: Mogliano where he spent a couple of seasons after starting his career at Petrarca.
Gega was replaced by World Cup player Davide Giazzon who was sporting a very snazzy chin strapping arrangement which made him look as if he was applying for a job as a low rent Santa Claus.
I'm sure our own Italian international hooker would welcome the chance to meet up with his understudy.
Even if the Tigers' front row is rotated I can't see the home side's trio giving them too much trouble and the "heavy horse" would be on the bench if things went awry.
Goosen has a Tigers' style injury crisis at lock with Fuser, Paulo and Palmer all counted out of the trip to Thomond Park but for all that I thought newly signed thirty-one year old Jean-Francois Montauriol looked pretty useful and very much held his own the French born, but Italy qualified lock, even pinching some Munster ball.
He was partnered by South African Duncan Naude who's just arrived from Chalon –sur-Saone in French Federale 1. The twenty-nine year old lock previously had a couple of seasons with Macon in the same league having moved there from Aurillac in Pro D2
He was OK in making his presence felt and given their somewhat lowly place in the Treviso pecking order they did well against the new look Munster.
Tigers meanwhile look to be close to full strength when it comes to the lock department and I reckon Ed Slater could make his first start of the season alongside Kitchener if he too is fit, otherwise de Chaves deserves a run out. Mike Williams and Fitzgerald have made a very good start to their Tigers' careers but if Slater and Kitchener are fit then I'd give them the nod in what could be a good match for Slater's first start since May 2014 following which he became yet another player to have his injury mismanaged by England leading to a long term absence from his club.
Croft was sidelined with a back spasm for the Stade match and even if he's fit it'd make sense to have the excellent Mike Williams keep the blind side slot giving Croft the extra week to be 110% sure he's recovered, especially given the strain his athleticism puts on his back .
O'Connor had a dream try scoring debut and looks a really good acquisition. With McCaffrey exceeding my expectations Tigers have real choices on the open side.
O'Connor should get another chance to integrate his considerable skills into the Tigers' system while I'd give the well used McCaffrey a bench spot with Crane's go forward harnessed at #8.
Treviso were dealt a blow in Limerick when star performer and World Cup flanker; Zanni was forced from the field with a head injury. He didn't return after assessment so may be missing next weekend and if so then it could be Barbini that's set to continue, although he's more usually seen on the blind-side. If Zanni is missing another new signing from Rovigo; de Marchi can play anywhere in the back row but I think Barbini is the most likely candidate for the open-side if vacant.
World Cup starter Francesco Minto brought real quality to the Treviso set up on the blind-side and I reckon he'll keep his spot.
With ex Tiger Barbieri missing since he came on as a substitute for twenty minutes against Leinster after previously making four starts, South African Steyn has had a run of matches from the off and he's a real handful, dotting the ball down for a spectacular try after a dilatory Munster exit kick was charged down. Even if Barbieri is restored it'd be a big call for Goosen to replace Steyn in the starting line up to face Tigers after his performance at Thomond Park.
Overall it's hard to see the Tigers' eight being bested at the set piece and if Zanni is missing O'Connor could think it's his birthday at the breakdown where he looks to be a fearsome and clever operator. We need hope that match officials understand how the laws work.
With quick ball from the set piece and breakdown Ben Youngs should be able to continue the return to form that a similar scenario afforded him against Stade, especially if the likes of Zanni are missing.
For Treviso it'll probably be Italy's first choice scrum half Gori that starts. He's a wonderfully elegant player with great skills in every department but I suspect he'll be under all kinds of pressure from the Tigers' back five with Ben Youngs snapping around him like my Jack Russell when it spots a slow moving squirrel.
Australian Luke McClean is now back with Treviso after a not altogether satisfactory excursion to Manchester where he largely played at full back and where he was stationed against Munster. Ambrosini was in the fly-half shirt for the trip to Limerick, replacing McLean who's had a run of starts in the #10 shirt.
I can't really fathom why Goosen did this as Kiwi Jayden Hayward is the regular and most accomplished of full backs and he was moved to outside centre. Most odd and the Treviso back line looked disorganised and uncertain as a consequence.
For me I'd like to see either McLean back at Fly-half or Chris Smylie the Kiwi who, in McLean's absence, made twenty-three starts last term, mainly at fly-half, to oppose the burgeoning talent of Owen Williams who must be setting off loud beeps on Warren Gatland's radar. Rumour has it that Freddie Burns is near, if not already at, match fitness and if he is it would be a good opportunity to give him a start with Williams rotated to the bench in readiness for the arrival of George Ford the following week.
Given the derogatory and dismissive comments levelled at Matt Smith by the less cerebral spectators how wonderful to see him playing so well at inside centre. The Tigers stalwart has much to look forward to with deVilliers soon available and next term Toomua's presence. Both players will need a great understudy and Smith looks to be being groomed by Mauger for the job. Smith showed pace and finishing prowess to go alongside his other cruelly unrecognised talents and he may continue if it's felt that he too shouldn't have a rest permitting Bai to bring his considerable presence to proceedings opposite yet another of Italy's World Cup players; Enrico Bacchin.
Bacchin, like his Kiwi born colleague, Sam Christie, who can play at Fly-half as well as inside centre, is good in defence but there's little creative spark when going forward.
Peter Betham has rather made the Tigers' outside centre spot his own now, once again doing a great job against Stade and with Manu Tuilagi's return to fitness the subject of yet another delay, this time until the New Year, the Australian looks set to continue and oddly enough I've rather discounted Tuilagi. World Class of that there's no doubt but a world class player that doesn't actually play is rather like a Stradivarius without strings – it does nothing useful!
I can see the Tigers' midfield giving Treviso lots of defending to do although they held out a somewhat muted Munster back division for long periods, the Irish side's forwards having to carry the scoring responsibilities until Zebo shot over late on, by which time Treviso were worn out by the defensive effort and probably Mr Carley's whistle, the referee having Wigglesworth's voice in his ear the whole time, between them spotting every indiscretion by the visitors while seemingly oblivious to some of those committed by the hosts.
Out wide the ever combatitive Ludovici Nitogilia managed to avoid picking up his third Yellow Card of the season but he wasn't a shrinking violet and will be a challenge if he gets underway down the right wing so Tait will need to brush up on his tackling in readiness.
With Esposito and Sgarbi crocked in the World Cup and yet to make an appearance for their club the likes of centres Pratichetti or Iannone may again have to be called into service out wide for the hosts. The Treviso backs may be solid enough in defence but lacking in sheer pace or attacking guile.
With Benjamin, Camacho and Morris still sidelined options out wide are more limited for Mauger and unless Bell is recovered, so his getting a run out at fullback becoming an option, Tait, who also seems reinvigorated could, with Veainu, provide a very tricky prospect for the hosts' defence.
Goneva is another who seems to be thoroughly enjoying the new Mauger approach but I wouldn't be at all surprised to see Veainu get a start and give the Treviso defenders a bit of the old Tongan razzle-dazzle. Veainu and Goneva could make up an all South Seas islands pairing from the beginning but for me Thompstone should continue bringing his muscularity and superior defensive skills to bear until the third quarter.
Obviously I'm hopeful of a five point win down at Treviso and indeed it's an essential result if Tigers are to progress from the pool stage. Is that what I expect though?
Well actually yes it is!