Tigers v Bath AP Match Preview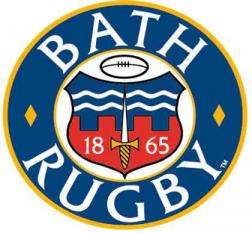 By ChrisC
November 23 2015
Imagine. Let's play a rugby themed game I've just created. Ready? OK! As it's that time of the year when awards ceremonies start and everybody pats each other on the back, although obviously the dates that Lancaster, Rowntree, Catt and Farrell had kept free in their diaries for such events and plaudits they can use catching up with box sets of disaster movies, I want you to imagine you're at one of these, perhaps it's the PRL one, doesn't matter really as you'll know the sort of jamboree I mean.
Holding centre stage is Austin Healey and after congratulating himself on his personality and perspicacity for the first 30 minutes the darkened stage is, much to Healey's chagrin at the illumination moving from his spot, progressively lit by a dozen other spotlights. In each one there sits a man in a suit.
These are the chairmen of the twelve Premiership clubs who are being praised for their clubs providing another magnificent spectacle in the season passed.
How many, apart possibly from the person representing Tigers, do you recognise?
Nigel Wray may be familiar but can you identify him? How about: Tony Hewitt? Tony Rowe? David Morgan? Derek Richardson? No luck yet? OK here come some more.
Cecil Duckworth? Surely his grinning visage is vaguely familiar but do you know who he is? How about: Semore Kurdi? Ryan Walkinshaw? Brian Kennedy? Andrew Coppel? Ah! Peter Tom – a recognisable face at last. But here's another one that's even more familiar and, from his unblinking gaze, one who is used to the limelight: Bruce Craig - Chairman of Bath Rugby.
His is a very well known face both from his regular appearances on the sports' pages of the newspapers and the lingering shots that lovingly pepper the BT Sport coverage of Bath's matches. The child producers at BT have yet to resort to soft focus for these pictures but watch this, or rather that, space!
Lately Mr Craig's comments about the unfeasibility of reorganising the postponed ERCC fixture against Toulon have made the sports' headlines and the suspicion that the fall-out from a tragic event was being harnessed to enable Bath to try and escape a decidedly tricky fixture were heightened when Mike Ford was reported to have suggested that the two clubs should just share the four match points and do away with the tiresome matter of a match.
I have no way of knowing what Mr Craig's motivation was. Maybe it was indeed all about player welfare, although "lambs to the slaughter" was a rather unfortunate turn of phrase. Maybe that really was it, you'll have reach your own conclusions but at best it was a PR gaffe.
When somebody is in the media spotlight, whether by accident or design, they do well to remember that in these days of the whirring news cycle perception often becomes reality so utterances should be carefully chosen if opprobrium, whether deserved or not, is to be avoided.
All of which is rather a shame as Mr Craig has once more become the story rather than the undoubted talent of his team and it is very much the multi millionaire's team, of that let there be no mistake.
The early stages of the new Premiership season will have been a disappointment for Mr Craig as his team, after squeezing home against Exeter at The Rec., then lost firstly to Wasps in Coventry and then to Quins back on home turf. There was then some blessed relief when they travelled to Reading and hammered London Irish, who already look likely to be in a relegation battle with Newcastle, both already eight points adrift with the delayed season barely aired.
Then came the postponed fixture down in Toulon before, last weekend, they scraped home against Leinster who, the previous weekend, had been roundly stuffed by Wasps in Dublin.
For all that though when Bath arrive at Welford Road this weekend they are still in fifth place, just two points behind their hosts, the West Country club having won a match less.
Tigers took a much rotated team down to Treviso which despatched the Italian PRO 12 outlet in no uncertain terms but I expect to see Aaron Mauger and Richard Cockerill give the selection wheel another turn in anticipation of Bath's arrival, whereas I'd be surprised if there were many changes to the visitors' line up that faced Leinster, who are discovering the cyclical nature of sport.
Marcos Ayerza continues to be the most destructive and creative of loose-heads around and is a player who can justifiably claim "world class" status. The Argentine will be taking on forty-two time capped Davie Wilson who, remarkably, is in his seventh season with Bath or young Henry Thomas who's in his second and who's prospered since his move from Sale. My guess is that it'll be the experienced Wilson who'll take on Ayerza and in so doing he'll have his work cut out as have so many who've gone before.
Tom Youngs looks a shoo in for the Tigers' hooker's shirt as without the injured Ghiraldini new signing Bateman in the bench spot looks exactly what he is; a player striving to secure third spot in the Oval Park pecking order ahead of young Thacker. Bateman's try against Treviso was something to bring a smile to the lips of the most cynical of observers but in truth he's a long way to go in mastering the basics of his craft at this level.
Fraser Balmain had a good outing in Italy but I suppose Dan Cole will get the start in this most iconic of Welford Road fixtures. Cole seems to have suffered as much as any and more than most from the malign England coaching of Lancaster and Rowntree, consequently looking underpowered when compared to his pomp. Nevertheless an outing against the "old enemy" should get the juices flowing. And flowing they will have to be if young twenty-two year old England age group international Nick Auterac again gets the start for the visitors.
I rather rated Auterac when he was at Saracens where, in their star studded line up, he struggled for game time, being farmed out to London Scottish and Bedford. Under the tutelage of Toby Booth his latent talent has burgeoned and if Cole isn't on tip top form then the London born youngster will give him all sorts of problems. On paper the Tigers' front row should gain the edge, especially as the penalty machine known as Paul James is back in Wales with Ospreys. Sadly as the hoary old adage goes; rugby matches aren't played on paper!
Ed Slater's back for Tigers looking in fine fettle when he came on down in Italy last weekend and though Graham Kitchener is at last fit again to partner the Tigers' favourite I'd opt for Fitzgerald to get another start. The Kiwi's hard working, decisive and tough as old boots he looks a great acquisition and would be an abrasive combination with Slater.
And abrasive is exactly what the hosts' locks will have to be when facing Dave Attwood who, for me, was the form Premiership lock last term and quite what twisted selectorial logic saw Lancaster and Rowntree fail to include the ex Gloucester second row in the England World Cup squad is just one of the many mysteries surrounding the England selection process.
The other locking spot will be between ex Scarlet and Welsh World Cup player, Dom. Day, or the understated veteran Stuart Hooper. My guess is that it'll be Attwood and Day that'll face Tigers.
They have great presence when supercharging the Bath scrum, are tremendous at the breakdown and in open play although their line-out work sometimes looks wobbly and if there is a weakness there the rock solid Tigers' line-out, aided and abetted by Tom Croft in particular, could give the home side an advantage at the set piece.
The back row will be interesting with Tigers' O'Connor, who looked baffled by some of Mr Raynal's decisions against him down in Treviso, going head to head with one of rugby's finest in the form of Springbok World Cup player Louw.
Having unwisely eschewed the services of the talented Carl Fearns so that the dubious delights of Sam Burgess could be accommodated the ex London Irish blind-side; Matt Garvey has claimed the shirt of late.
I have to confess I was big fan of Fearns both when he was at Sale and then at Bath and while there's nothing wrong with Garvey, who made nine starts for Bath in last season's Premiership with another nine appearances from the bench, he somehow lacks the sheer rumbustiousness of Fearns but he's a good operator at the breakdown which will once again be fiercely contested – well match officials permitting of course!
Tom Croft continues to show a return to the irrepressible form he had prior to his spate of assorted injuries and was a thorough nuisance in the line out against Treviso and I'd bet there'll be no change against Bath.
Mauger and Cockerill will have a decision to make when it comes to the #8 spot as to whether to start Crane, Pearce or McCaffrey. For my money McCaffrey has to be in the mix as his work at the breakdown has been exemplary since he joined from London Welsh, so I'd give him the start although I think it'll be the familiar blue scrum cap of Crane that we'll see from the off next weekend.
Meanwhile Mike Ford and Toby Booth appear likely to have little doubt as to their first choice at the back of the scrum – no problem it's New Zealand born Leroy Houston. Having floated about a bit with spells at the Waratahs, Ballymore Tornados and Queensland Reds before heading north in search of fame a fortune, with a season at Bordeaux and another at Colomiers, he's now in his third season at Bath and having made forty-two Premiership appearances is very much the man in possession of the Bath #8 shirt.
Great defensively, tough as old boots, a superb ball carrier and with nine Premiership tries it goes to show how there are diamonds out there to be mined without breaking the bank.
Behind the pack Mr Craig once again splashed the cash in bringing Fijian World Cup scrum half Nikola Matawalu to the balmy Recreation Ground from icy Glasgow. Thus far though Matawalu 's had to share the #9 shirt with incumbent Chris Cook who's been patient as just the season before last he even had to go to London Welsh for game time.
Cook is my type of scrum half, he does the basics well, has great technique and a pass like a Brimstone missile; fast and accurate.
Between Cook and Matawalu it's rather like the choice between Ben Youngs and Sam Harrison. Youngs and Matawalu can sprinkle some match winning stardust about while Cook and Harrison are more collegiate in their style. For all that I think it'll be Matawalu and Youngs who are pushing and shoving and waving their arms about come 3pm next Sunday afternoon. How they'll do will, as ever, largely depend on how the eight blokes in front of them get on and I think that Youngs may have a better chance to weave his spells than will the Fijian star.
Owen Williams had a rest when his pals travelled down to Italy but if he's fit then I expect he'll wrest the fly-half spot back from Bell who went very well against Treviso, showing his critics that he's more than just a siege gun boot.
This term Williams is playing much flatter so he and George Ford will be nose to nose and toe to toe on the advantage line therefore it'll depend whose back five can force who back.
Ford has rarely prospered when on the back foot whereas last term Williams had plenty of opportunities to make a silk purse out of a porcine lughole as the Tigers' edifice wobbled and creaked, the Welsh tyro finding himself on occasion busy with the Polyfilla at inside centre. In the enforced absence of Burns the mantle of being first choice has seen Williams grow in stature with some mature, cool headed displays.
It'll be interesting to see how the player he replaced at Tigers matches up to his successor if things go a bit pear shaped in front of them. On the front foot though Mike's boy will be an often irrepressible threat.
Reports suggest that de Villiers may still be a week or so in the future for Tigers and if that's the case then Matt Smith will surely continue in the Tigers' #12 shirt after some good performances of late with direct running and solid defensive work, if so he'll almost certainly have to cope with the dancing feet of the ever elusive Kyle Eastmond who's formed a splendidly intuitive partnership with Ford.
What madness it was by England to waste this understanding and established partnership which sees the ex Rugby League player running wonderful lines off the sometime England fly-half.
These two will take all the stopping if they can get the fast ruck ball that all half backs crave but which I think may be more the preserve of Tigers, especially if O'Connor and McCaffrey are in harness.
I reckon Peter Betham will be back in the outside centre berth for Tigers with Tait back in his familiar full back location. Betham has been another diamond and is dangerous wherever he plays in the outside backs but for the moment he's best employed filling the outside centre vacancy where he looks increasingly at home.
Bath have their own issues at #13 with Jonathan Joseph absent, he being yet another player whose injury was exacerbated by the England coaches playing him when he was unfit and in a meaningless game at that!
Ollie Devoto's played at full back, fly-half, inside centre and now outside centre and he's still just twenty-one. I personally think he looks his best at inside centre as he does seem to have regular aberrations which can be mopped up better there and his kicking and power is more fitted to where he can alternate as first receiver.
For the time being though I'm expecting to see the Yeovil born youngster once more in the Bath#13 shirt, at least until the twenty-six year old international Sevens' specialist Jeff Williams, signed from Chateaurenard in Federale 1, is considered ready to add to his single appearance from the bench in the victory over London Irish, as it seems unlikely that the repeated experimentation with Banahan in the centres will be repeated.
Speaking of Banahan it's good to see him back doing what he's always done best – tearing down the wing like a bull Rhino smashing all comers. He's still vulnerable to the ball being poked behind him by a judicious bit of grubbering so I think Owen Williams will be doing that on Sunday but what he really mustn't do is use his boot to put it into the arms of the Jersey giant.
Nothing has been seen of Agulla in a Bath shirt since the end of the World Cup when he made what will be his final World Cup appearance in the third place play off when replacing the injured Imhoff.
While, if he's fit, there'd be a certain piquancy in his inclusion in the Bath squad travelling to Welford Road he'd have to be preferred to Banahan as I can't see another used and abused by England; the sorely treated Fijian born Rokoduguni, who's in good form in this his fourth season with Bath, missing out.
The mercurial Watson could move to what I think is his best position at full back where the young ex London Irish star seems to appreciate the extra vision and thinking time the last line of defence affords him as he can looked rushed and a bit error prone further forward.
Goneva was a late withdrawal in Italy with a tight calf cited as the malaise that sidelined him but I expect him to be back against Bath.
After his bravura performance against Treviso when he managed a brace of tries, only denied a hat trick by yet another mistake from a hapless TMO, I'd love to see the teasing feet of Veainu on the other wing.
Goneva and Veainu in company with Matt Tait, who'd be weaving his own magic from full back, could be a wonderful back three that'd give the visiting defenders more than enough to think about and be hard to stop from getting over the whitewash with the new Mauger all court game plan.
Tigers will have to be resolute in defence though as Bath's own back three are quite an outfit with Rokoduguni an enormous threat so it could be thrills and spills all the way.
Imagine that and a Tigers victory – happily I have great imagination!