Worcester v Tigers AP Match Preview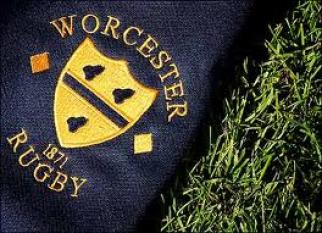 By ChrisC
November 30 2015
Those Were The Days. Now I'm as guilty as anybody of sometimes viewing the past through a rosy prism but I had to give a derisory; "pfffft" as I watched the news coverage of recent vandalism centring on a shop which two brothers had had the temerity to open selling bowls of over-priced cereals to anybody who was fool enough to buy them.
They'd set up shop in Shoreditch, which is in the next London district to where I grew up until we eventually escaped to Essex, as did so many east enders.
To suit the broadcaster's agenda they wheeled out some allegedly random old woman who bemoaned the gentrification of the area, which enabled the reporter to launch into the usual "lack of diversity", "inequality" mantra so beloved of the media.
Pfft! I went again as the old crone banged on about how wonderful the East End used to be. "So friendly" (well it was unless you had wandered out of your ethnic centred ghetto or crossed a local gang)
How safe it was for the "kiddies" (probably as many of us were safely out of circulation after being struck down by Diphtheria, Scarlet Fever, Rickets, Measles, Whooping Cough, Polio, TB and other diseases that were visited upon us)
She went on how you could leave your house unlocked (you'd get robbed blind if you did though) and how "wimmen" could walk the streets at night in safety (provided they avoided the pubs that occupied every corner and where men, but no "wimmen", spent the evenings getting roundly sloshed, ending the session spilling out on the streets and, once they'd finished the obligatory punch up, without which no trip to the boozer would have been complete, they could molest passing "wimmen" who, the men rationalised, shouldn't be out after dark in the first place, so deserved anything they got)
By now my wife, brought up in middle class gentility on the Dorset coast, was rolling her eyes. AND, I went on, there were our little house guests – Fleas that accompanied you home from trips to the pictures and had to be hunted down with minute searches and liberal use of Lysol. Bed Bugs that inhabited the same venues as well as public transport and, if undetected, would happily set up camp behind the wallpaper, which in those days was adhered using paste made from flour, and breed with great rapidity before advancing in platoons to infest bedding, carpets, furniture and any crack or crevice they could find and of course our ever present classmates; Lice. Who can forget the visit of the "nit nurse" to school and her tiny, vicious comb with which she'd scrape the embryonic creatures from the pupils' scalps.
AND! I concluded, don't start me about the rats and mice – blimey; they were everywhere.
Oh yes those were the days alright; poverty, violence, squalor, disease, overcrowding, living in two rooms in a multi-tenanted house sharing one toilet and a freezing wash house with the other occupants. Razor gangs wandering the streets, drunks, endemic racism and my parents' never ending battle for cleanliness and respectability.
Marvellous times? Pffft! Give me silly cereal shops any day!
Last weekend Tigers happily revisited the days of beating Bath while Worcester made the less happy return to getting a thumping in the Premiership as they were roundly spanked by the Panzers of Saracens. The north London side displayed ruthless efficiency as they rolled over the expeditionary force from the West Midlands.
The Worcester pack didn't do too badly although never really got on top of the hosts and when tight-head Nic Schonert was forced from the field with a very nasty facial injury, which will keep him out of commission for a good few weeks, his replacement; Welshman Joe Rees, who joined the Sixways' club from Ospreys where he was only able to manage a brace of starts otherwise being a regular back up, had a bit of s torrid time but did get a try for his trouble.
Dean Ryan exercised a fair old merry go round in his selections for the first phases of the European completion and while easily despatching La Rochelle at Sixways picked up a loss against Zebre where Gareth Milasinovich, who's joined from Yorkshire Carnegie, occupied the tight-head berth in place of the aforementioned Rees.
If Richard Cockerill decides to keep Ayerza on the Tigers' loose-head then it looks unlikely that the options available to Dean Ryan will make much impression on the Argentine and things would be little rosier for the hosts if, as I suspect, Aguero gets the start.
On the other side; after ex Tiger Bower got a couple of starts in Europe, the Samoan international; Leleimalefega, who's arrived from Montpellier where he was for eight seasons making just thirty starts over those eight years with almost 50% of them in the 2011/12 season, was back against Saracens. He's a big old unit at 121 kgs and 1.8m tall but struck me as a clumsy player, even for a prop, and, I thought, had a suspect looking technique.
I think he'll continue though and maybe face Fraser Balmain who could get a start with the big guns on the bench if required.
Tom Youngs did another long shift against Bath when he again went well so unless Ghiraldini is fit enough to visit what is rumoured to be a potential destination for the Italy international at the end of his contract with Tigers and with the Munster matches looming, Thacker or Bateman may get a start to face ex Ulster hooker Niall Annett who I think will again be preferred to either Sowrey or Georgian international Jaba Bregvadze who's joined from Toulouse but thus far only been trusted with one start, in the loss to Zebre.
Given the Worcester options and what I saw against Saracens I can't see anything other than an advantage to Tigers here.
After a couple of weeks off while his colleagues occupied themselves with matters continental ex Munster and Ireland international star, the thirty-five year old Donnacha O'Callaghan, looked classy and assured. Remarkable that the Irishman made his debut for the Province on 10th October 1998, when it lost down in Toulouse.
Fijian World Cup lock; Tevita Cavubati also arrived at Sixways from Ospreys, for whom he made just five appearances having previously been with Tasman for over two seasons and making only half a dozen starts and thus far just two for Worcester.
My guess is that Dean Ryan will keep faith with Ex Bristol and Cornish Pirates' lock; Darren Barry who provided good support for his illustrious colleague although the Worcester line out looked less than assured at times against Saracens who coped well with the absence of Hargreaves after just a few minutes of the game had elapsed with replacement Itoje quite splendid.
Fitzgerald and Slater were wonderfully aggressive against Bath the Kiwi continuing to make a great impression who could form a good partnership with the thankfully restored Slater. Kitchener made his debut in this season's Premiership and promptly ran into little Eastmond who was loitering in an offside position close to but not part of a ruck. Clumsy and dumb rather than malicious but with BT Sport lovingly dwelling on the incident it could be that the ex Worcester lock won't be travelling to his old stomping ground next weekend and if that's the case then I'd expect Barrow to be on hand to spell Fitzgerald.
Either way from what I saw of the Worcester line out Tigers' should prevail.
The Worcester back row at Allianz Park included two recruits from Northampton who sadly brought with them the indiscipline that's seemingly in Saints' DNA. Shame but it seemed to me that both Dowson and van Velze confused bad temper and indiscipline with controlled aggression.
Shame really as while I think Dowson is probably past his best van Velze is usually worth his place and deserved his fifteen starts during his first season at Franklins Gardens, when he also collected four Yellow Cards. He was instrumental in his new club's promotion back to the Premiership scoring seven tries from his twenty-three starts with just a single Yellow.
While I'd be inclined to retain the South African in the starting line up against Tigers I'd start twenty-three year old Zimbabwean Marco Mama on the open side now that he's back from his sojourn to Costa Rica and move the ever combative Sam Betty to the blind side berth where I've always felt him better suited.
Worcester will certainly be spending time on their defence around the breakdown as it had bigger gaps than Jimmy Tarbuck's teeth leading directly to a Sarries try and causing them problems all match.
In fact the Warriors' defensive set up was odd with gaps here, there and everywhere. Sometimes the breakdown environs were under resourced as the defence drifted wide then the next thing it was incredibly narrow as the backs drifted in. It really was most peculiar and an aspect that will be interesting Aaron Mauger I've no doubt.
Mike Williams has been a stellar signing and I expect to see him start against his old club next weekend. He's wonderfully aggressive and a real dog at the breakdown where he's formed a good fit with O'Connor and McCaffrey. Tom Croft may have to be content with a bench spot this week but against Munster be in the vanguard once more.
O'Connor should start again as he acclimatises to the vagaries of the English refereeing but I'd give the well used McCaffrey a break ahead of the next round of European competition with Crane restored to rumble up the ball through any potential gaps around the Worcester breakdown, using his offloading skills to capitalise.
Worcester have a good rolling maul, a tactic these days that is becoming increasingly difficult to counter so if they get close in there could be trouble.
Nice to see the patience of Jonny Arr rewarded, the local boy first choice starting every Premiership match this term. He's likely to be preferred again to ex Rotherham scrum half Charlie Mulchrone. Arr's always been a quietly efficient and neat sort of player and a Warrior through and through so it's good to see that loyalty recognised. He did collect a three week ban at the end of last season for a tip tackle but it was most out of character for the Sixways stalwart.
Ben Youngs played in typical fashion trying to pull defenders this way and that but mostly they resisted his blandishments and it was also a difficult day for box kicking in particular and kicking in general with a monsoon raging at Welford Road. I think Mauger might consider giving Youngs a rest next weekend so he can gather himself for the trip to Thomond Park which is coming up fast. Sam Harrison will do a good job with his Exocet service, he's also more of threat around the fringes these days and I'd like to see more of young Kitto.
Tom Heathcote's back from Edinburgh where he spent a season after realising that with the arrival of the coach's son at Bath he was likely to get splinters sitting on the bench and is probably a bit disappointed that his brief residence north of the border didn't see him add to his two caps for Scotland.
What I'd seen of the young Scot when he got a chance behind the varied exotica at Bath I liked and I was pleased to see him back in the Premiership but against Sarries he looked a bit down in the mouth. Admittedly the hosts' forwards were all over him like a cheap suit but he had a prematurely defeated air about him somehow.
He's first choice ahead of ex Gloucester, London Irish, Northampton and Tigers' fly half Ryan Lamb who started both of his latest club's European matches but I expect to see Heathcote start next weekend. If so he'll need to rekindle that spark that brought him to the attention of his nations' selectors as the Tigers' back five will also be in his face, especially if his colleagues don't sharpen up their defensive act.
Tommy Bell, Tigers' third choice fly half, acquitted himself well against the star studded Bath back division. He showed some nice little touches and given the conditions his kicking was pretty good. For all that though he is third choice and I'd hope to see either Burns or Owen Williams starting with the other on the bench to get a pipe opener before Munster as that's no place to make a post injury debut. Sixways will be partisan and hostile for sure but Thomond Park it's not and Munster are not Warriors even though they'll ask some searching questions of Tigers.
Isn't it amazing how supporters who criticise a player go incredibly quiet when that player exhibits excellence? It was true of the much missed Ant. Allen and it's true now of Matt Smith who's rebirth as a fine inside centre has all the hallmarks of the Tigers' stalwart being mentored by Mauger and the aforesaid Allen, although even those two exemplars of the art wouldn't be as adept at flanker as was Smith last Sunday.
With de Villiers now not due to make his appearance in Tigers' colours for another couple of weeks the choice remains between Bai and Smith for the #12 shirt and, for my money, I'd give Bai the start at Sixways as Tigers' will need Smith for Thomond. Heathcote and young ex Twelvetrees understudy Ryan Mills, signed from Gloucester who's now first choice at inside centre, may find the robustness and 100kgs of Bai something of a trial.
Wynand Olivier, thirty-seven times a Springbok, has joined Warriors from Montpellier where he'd been for a couple of seasons after leaving the Bulls and making a brief excursion for an injection of Yen to Ricoh Black Rams. He made his debut with the Bulls on 11th March 2005, so he's been around has Mr Olivier and it showed at Saracens where he was all hustle and bustle and a steadfast presence in attack and defence. At thirty-two his pace has diminished a bit but all that experience is priceless.
With the likes of Loamanu seemingly out of contention when the team sheet's being written, Tait injured so likely to be given the weekend off and Goneva reluctant to recreate his deeds of derring-do in the Fiji #13 shirt for his club, it seems that Peter Betham will have to continue the excellent job he's doing at outside centre, unless of course Catchpole gets a start. Olivier will be a big threat if not watched like a hawk so I guess it's Betham again, what a fine signing he's been.
Against Saracens Ryan started Wallaby Cooper Vuna who was born in Tonga and for whom he played Rugby League making three appearances in the 2008 World Cup of the junior code, scoring three tries in the process. He then left the NRL Knights to swop codes joining the Melbourne rebels where he spent three seasons before a season or so getting his Yen with Toshiba Fuchu Brave Lupus (I know. I know!!) joining Worcester while they were in their last season in the Championship; making eight appearances and scoring eight tries!
He was pretty quiet against Saracens but came to life a bit in the second half but not as much as did New Zealand Sevens international Bryce Heem. He was making just his second start for his new club who he joined from Auckland having player Super Rugby for Chiefs. Once he got going he was a real handful: quick and powerful, weighing in at 105 kgs and almost 1.92m tall he's a big lad and will take all the stopping. Best not kick the ball aimlessly to him or Vuna.
Tigers had the ever reliable, and under rated by some, Adam Thompstone who rarely does much wrong, defends until he can't stand and will take any chances that come his way. Unless Goneva is fit then he'll have to carry on otherwise the Fijian star should get a run out to get back up to speed.
Veainu's so superb I'd be tempted to play every time. I had to check today that his name is Telusa and not Teflon so slippery is he. Another great performance against Bath earns him a starting spot, possibly at full back if Tait needs another week to get over the knock he got early on last Sunday. A back three of Thompstone, Goneva and "Teflon"Veainu could be quite something.
Finally the sort of player, like Matt Smith, that this sport should be about: Chris Pennell.
Pennell did what he does and that's to solidify the Warriors. He's like a comfort blanket, a constant source of inspiration. He never stops working, just like Tigers' Smith.
I hear all about the £500ks, £750ks and so on that players are reported to be "worth" but it's players such as Smith and Pennell, fiercely loyal to their clubs, and in Pennel's case I'm sure including his eschewing lucrative offers when Worcester were once again relegated, that made this sport one I love. Long may they prosper.
Talking of prospering I think that from what I saw of Worcester when conceding forty-eight points, comprising half a dozen tries,that if they can't regroup and re-think their defensive strategy then Tigers may indeed prosper once again at Sixways.