Tigers v Munster ERC Match Preview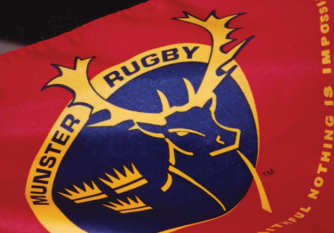 By ChrisC
December 14 2015
Talking Shop. My chairman was very keen on the business having a high profile in the region so I was obliged to attend seminars, conferences, think tanks as well as other endless meetings. I hated all of them but the one I loathed the most were those staged by the employer's federation to which we, again at the chairman's insistence, belonged.
The person taking the main meeting was a failed director who'd somehow wangled the sinecure of being Director General of this spurious undertaking, I suspect through his membership of the local Masons, and did he like to talk – said nothing but talked and talked and talked.
I couldn't stand all the inconsequential chit-chat and bragging that went on by my peers. From when I arrived (usually at the last possible moment) to when I left (at the first possible moment) they were at it, while all I wanted to do was get back to my company and get on with the job. The very worst of such jamborees were those that involved a lunch where we all sat with our little plastic name badges clipped to our suit pockets before "breaking out" into "workshops".
I would usually gaze into the middle distance until it was over then beat a hasty retreat; duty done.
I'd call my assistant from the car and tell her I was on my way in the knowledge that she'd have refreshments ready and be sitting in my office waiting to start work.
The routine was unvarying; she'd say; "have a nice time?" I'd scowl and say "let's get on with it" and we settled down to the business of the day.
Last Saturday evening the Limerick based branch of the IRFU welcomed Leicester Tigers to Thomond Park and Tigers certainly got on with it.
No discussion, no shilly-shallying they looked determined and they got a stunning and historic result when they set a new record or two for teams and players visiting Thomond Park.
It was by no means an error free display by the visitors, the result achieved in spite of a dramatic paucity of possession but when they came they took their chances well as they'll need to again next Sunday when Munster attempt to keep their unbeaten record at Welford Road and emulate that of Tigers at Thomond Park.
Actually the Irish province did once come unstuck, when they visited Leicester to play a Friendly on 7th April 2000 and lost by twenty-five points to seventeen both combatants deploying very strong teams – not much friendly about that!
Unless there are injuries it's difficult to see why there'd be much change to Tigers' starting line up with Ayerza, who managed to earn himself a Yellow Card, at loose-head.
While the Argentine made mincemeat of Springbok Botha I don't see the experienced South African giving way to John Ryan who could well fare worse and Welford Road is no place for a visiting forward to be under pressure, especially with Mr Garces in charge.
Dan Cole looks to be finally rediscovering himself after his exposure to the methods of the dismissed Lancaster and Rowntree and looked good in both the loose and the limited amount of set piece and his enthusiasm at the breakdown was notable.
The twenty-four year old James Cronin didn't have an easy time of it on the Munster loose-head and Anthony Foley may decide to ring the front row changes here as well with current Ireland international Dave Kilcoyne, who featured in his country's warm up matches for the World Cup, trying his luck this time round.
Finally young Niall Scannell, who mistook the hulking figure of Tigers' Fitzpatrick for a Munster player giving the Tigerish Kiwi a lovely chance to power over for a try, could give way to Mike Sherry who scored a good try of his own at Thomond Park. Most likely though Scannell will keep his place.
Hard to see that the possible options open to Anthony Foley will gain much traction against the first choice Tigers' trio in front of a baying Welford Road crowd.
Graham Kitchener and Mike Fitzgerald made a good and stable combination for the most part but if Croft is fit I'd not be surprised to see Slater move alongside the ex Worcester man allowing the British Lion to take over the blind-side berth. Slater has a couple of matches under his belt now so I'd like to see him start at lock and give Fitzgerald a breather, especially as I thought he looked in some discomfort.
For Munster I expect to see Australian international Mark Chisholm start after having to be content with a bench spot at Thomond Park. He's very experienced; playing seventy-eight Top 14 matches for Bayonne during his four seasons with the French club and has also featured in a dozen European matches. Surely that's the sort of player a coach wants to use at Welford Road in a do or die match.
The Munster line out wasn't great last Saturday and if it's to compete this coming Sunday Chisholm should surely start alongside second row regular Donnacha Ryan, who went pretty well when he appeared three times for Ireland in the recent World Cup, to provide a very experienced duo.
If Croft has recovered from his illness then I hope he starts as his line out prowess is always welcome but could be essential if Ryan and Chisholm are on parade.
I can't see why O'Connor and McCaffrey shouldn't retain their starting spots as they were mightily effective against the Munster back row in which Copeland stood out with the twenty-five year old South African skipper; Stander showing some good skills and determination when repeatedly carrying the ball and competing in a fiercely fought breakdown.
David O'Callaghan was on the Munster open-side last time but he's more usually seen on the blind- side and now that Anthony Foley has learned a bit more about Tigers' O'Connor, who showed some splendid control at the back of his team's Ferrari powered maul as well as being influential around the tackle area, the Munster coach may feel it worth starting with the young twenty-one year old Jack O'Donoghue who's more of a specialist open-side for his province, even though at junior international level he often featured at #8, but then as we know international coaches these days like nothing better than playing players out of position!
I think that a trio of Copeland/Stander and O'Donoghue would present a real challenge to the home side but overall I see the hosts' eight controlling proceedings for the most part once the visitors have got the opening Adrenalin out of their system. Munster will start like a rocket but if Tigers resist in the opening stages, and with the new defensive structure now in evidence I think they are well equipped to do so, then they'll probably wear down the opposition forwards.
Ben Youngs scored a typical Ben Youngs try, after some quite extraordinary preparatory work by Bai, and is another England player who's recovering from the depredations of international duty. He did fiddle about at the back of rucks more than I'd ideally like to see and got caught in the act (or inaction I suppose) but he's now looking the player Tigers' supporters know he can be. Maybe his mind is now clearing, a process that will have been helped by knowing his future is with Tigers.
Murray will be on duty again for Munster and if his forwards can provide him with a better platform this time he'll cause problems but if not he'll have a difficult time of it.
Owen Williams is another Tiger who looked as if he had picked up a knock and news is awaited on his fitness.
If he's fit then my guess is that it'll be the Welsh star that will start and hopefully Freddie Burns will be on the bench. This would be a big match for Burns to make a comeback after a long period out with injury but cometh the hour, cometh the man and all that! The option remains for Bell to start with Burns coming on later if necessary but I have my fingers, legs and toes crossed that Williams will be fit and able to then have a rest next time against Falcons.
Ireland international fly-half Ian Keatley looks likely to start again after a decent performance last weekend but he'll need sharper, cleaner chances from his pack and half back partner this time if he's to prosper.
The Munster centres to face Tigers are again likely to be Denis Hurley and All Black Saili. Last time they didn't make much headway against the Tigers' pairing opposite them with Matt Smith pretty implacable in defence while making decent inroads when going forward.
Bai missed nothing defensively while also making progress in attack and being the creator of Ben Youngs try.
There'll be the temptation to move Smith back to inside centre if Betham's available but for my money this is an example of "if it ain't broke don't try to fix it" so I'd leave the Tigers' centre pairing just as it is.
Zebo cantered around with great enthusiasm but didn't achieve much as in spite of all their possession it wasn't really the afternoon for the Irish international winger whereas on the other flank was the estimable Keith Earls. My word but he worked his socks off and came close to decisively breaking through the obdurate Tigers' defence so he'll surely start again this time as will Conway who carried prodigious amounts of ball, was secure in defence and linked well. So it's an unchanged Munster back three for me.
Veainu frightens the life out of defenders and his feet were twinkling again at Thomond Park to such an extent I thought I stumbled onto "Strictly Come Dancing". He covered lots of ground and didn't have too much to do in defence but what little did come his way was dealt with well enough but certainly I feel safer with Tait in charge at the back, so if he's fit I'd hope to move Tigers' favourite Tongan winger to the wing where he's even more dangerous.
Whether Thompstone or Goneva would give way is a bit of a conundrum though.
Goneva did score a nicely taken try but missed a few tackles, conceded a few penalties and aside from the metres leading to his try didn't make much ground.
On the other hand while Thompstone didn't score, although quite how I don't know, his all round contribution to the collegiate effort was immense, so I think it'd be Goneva to give way but only to the bench from where he could cause mayhem as the Munster defence tires later on.
Finally on the subject of wingers: welcome Mr Camacho – lovely to see you even if was only for sixty seconds and thank goodness you didn't get injured!
Messrs Mauger and Cockerill will be endlessly talking shop this week at Oval Park making sure the Tigers take nothing for granted when looking ahead to Sunday although they'll be feeling confident after such a magical evening in Limerick.
Roles are rather reversed from the last time Tigers met Munster in the pool stages of the European competition. Back in October 2006 it was Munster who played the away leg first at Welford Road when Tigers went down by twenty-one points to nineteen. On that wet Sunday evening Nigel Owens took umbrage at Tigers' protestations over his awarding of a dubious late penalty at the breakdown and marched them back ten metres. That was right on the edge of O'Gara's range so when the Welsh referee turned his back the Munster fly half shuffled the ball forward a few more metres for good measure.
In spite of howls of protest from me and the rest of us in the 16000 crowd as well as by the Tigers' players and management Mr Owens was implacable doing his best Horatio Nelson impression, although it wasn't ships but more blatant skulduggery from the visitors which Mr Owens had missed, so O'Gara duly slotted the goal and broke Tigers' hearts.
It was a long, wet drive back to Gloucester that October evening I can tell you.
So when Tigers visited Thomond Park the following January it was for them to do or die and of course the rest is history with Tigers subsequently making it to the final at Twickenham where I witnessed their loss to the then London Wasps from High Wycombe!
In my article last week I mused that last weekend's trip to Thomond Park could result in a surprise victory but this week I don't sense any great surprise and expect to see Tigers get home but not by much. Not by much at all.