Tigers v Falcons AP Match Preview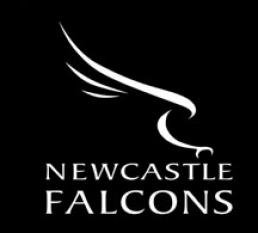 By ChrisC
December 21 2015
Have Yourself a Merry Little Christmas. My first wife was terrified of her formidable mother and while it was some years since I was frightened of my mine I was still wary of her.
The preparations for the nuptials had not been straight forward as the two matriarchs couldn't abide each other, neither considering the other's progeny remotely good enough for their own.
But I was sure that once the wedding was behind us things would settle down until one lovely May afternoon my fiancé dropped the bombshell: "Mum wants us to spend Christmas with them, what shall I say?"
Strangely enough I'd rather envisaged my new wife and I cosily ensconced in our new house for the festive period, which in those days only encompassed Christmas Day and Boxing Day and, knowing my own mother, alarm bells in my head started to deafen me.
There was only one thing to do and that was speak to my dad. "Oh blimey" he said "your mother's assuming you'll be with us" this was all getting tricky so my father in law was called in as fortunately, in the way that blokes do, the three of us got on well enough even though the fathers couldn't have been more different. At times of crisis we did what was demanded - we went to the pub.
We came up with a solution: On Christmas morning my wife and I would travel to one set of parents then one mother would host the lunch while the other would provide after lunch coffee and we would stay with the "non-hosting" mother on Christmas night before travelling home on Boxing Day.
Both fathers were to open negotiations with their respective spouses and almost immediately returned with resounding rejections.
Eventually a complex formula was agreed with the involvement of UN peacekeepers. The initial hostess would be decided on the toss of a coin with the arrangement being reversed for the following year.
The hostess would have control of the Turkey and the Christmas Pudding while the other mother would be in charge of providing and preparing vegetables as well as other accoutrements together with supplying pre-lunch drinks together with post lunch libations and high tea. True there was a bit of traipsing to and fro involved so it was fortunate that the sets of parents lived on opposite sides of the road to each other but negotiations are all about compromise – right?
My wife and I would be expected to be at the hosting venue in time for morning coffee. Sleeping arrangements proved a sticking point until I broke the deadlock by girding my loins and saying we wouldn't join either of them over Christmas unless agreement was reached on the whole package.
Both mothers glared at me with my mother shaking her head in a "you ungrateful Judas, after all I've done for you and there was the pain of your birth" fashion. I'm sure my mother –in-law said the word "oaf" out of the corner of her mouth only to be shushed by her husband as if heard by my mother the whole carefully crafted edifice would have collapsed. I could teach that twerp Cameron a thing or two about negotiating I can tell you!
On Christmas Day the mothers eyed each other like two Lionesses and when I was shooed from the kitchen the eyes of my poor wife, who was expected to act as a dual purpose sous chef and skivvy, looked as if she had unexpectedly contracted Exophthalmia as, with tear filled eyes, she silently mouthed "don't leave me – pleeeeease don't leave me with them – I'll die!!!"
So ignoring the rolling eyes, shaking heads and sighs of the matriarchs I stood my ground and helped my wife with her duties – she smiled and lovingly squeezed my arm in gratitude. I felt as if I'd valiantly taken out a nest of Viet Cong snipers!
It was an uneasy Christmas truce that endured during the years we were together although not helped when one year I ran over my father in law– but that's another story!
All these years later Christmas is almost upon us again, my first wife re-married and our parents are long dead but the seasonal lights are still bright, people are nicer, they speak and they smile, good wishes are exchanged. Decorations cheer the dark streets and the cosiness of a winter's evening imbues a feeling of security and wellbeing.
God willing we shall host our traditional Christmas Eve dinner party. The gammon will be steaming, its glaze sparkling in the candlelight. There'll be laughter, teasing, anecdotes repeated as they are every year and memories relived.
Christmas Day will see other friends arrive for lunch. The fowl will be cooking, my wife and I, red of face, once again hosting the traditional event. Good, familiar and loved company will be a salve for a couple of days when we can all live in the moment and care not for the future, it will, after all, come what may and the fates will decide what it holds.
And speaking of tradition there's a true Boxing Day fixture at Welford Road; not the Barbarians but Newcastle Falcons will be visiting to share the mince pies and mulled wine.
Last weekend Tigers were again the hosts when Munster were the guests and much more committed and organised than when Tigers turned them over at Thomond Park but the 2015/6 Tigers' vintage is robust and full of body which saw the home side prevail, magnificent defence crafted by new coach Hansen and fulfilled to the letter by an even more committed Tigers' squad took centre stage, while that man Goneva popped up again to score a well taken try and cockles were warmed when skipper Ed Slater crashed over for one of his own.
Up in the North East Falcons got their revenge over Connacht when they thumped them by twenty-nine points to five when Dean Richards deployed his European starting fifteen leaving some first choice players on the bench.
Dean Richards will be engaged in a pre match psychological battle as to who's to be rested and who's to take to the festive field. The two directors of rugby know each other well but for Deano Aaron Mauger is something of an unknown quantity when it comes to selection and game planning.
Dean Richards will be reckoning on Mauger resting a few of his Munster taming squad in readiness for the trip to Allianz Park the following weekend for what could be the pivotal match of the season for Tigers as victory in Barnet would set them fair.
So my guess is that a strong Falcons' team will turn up for the fixture in the hope that a rotated Tigers' squad will afford them a chance of a victory to move them further away from bottom club London Irish than the meagre two points that currently separate them. Irish entertain the stuttering Saints on Boxing Day but look unlikely to get much from that fixture so a first win of the season for the Kingston Park outfit could be priceless.
My guess is that Rob Vickers will be on the visitors' loose-head, the thirty-four year old stalwart now in his tenth season with the Falcons and that he'll be joined by the very impressive young Yorkshire born but Ireland qualified hooker George McGuigan.
I've been very impressed by Gosforth educated McGuigan who's a product of the Falcons' academy. Good in the scrum, accurate at the line out and ever present in loose play he's being talked about as a replacement at Tigers for the departing Ghiraldini.
Scotland's World Cup tight-head Welsh, a new recruit from Glasgow Warriors where he pushed for seven seasons, could well complete the Falcons' startinng front row.
The Cockerill-Mauger axis will have to decide whether to deploy the continually improving Fraser Balmain instead of Dan Cole who had a fractious match against Munster and still doesn't seem himself since the England debacle so a move to the bench with a cameo later, or if the Tigers' bandwagon looks to be losing a wheel, could be indicated.
With Aguero now on board and looking the very useful international that he is I think Ayerza too could move to the bench if Mulipola isn't fit.
Tom Youngs is certainly an irresistible force of nature and has shaken off the influence of Rowntree et al to produce a series of splendid performances. Bateman is apparently injured so Tom Youngs may have to continue.
Richards has certainly rung the changes in the Falcons' second row of late. South African and erstwhile England lock Mouritz Botha is at Kingston Park these days having returned to the UK after a eleven match excursion back to the land of his birth when he joined Sharks from Saracens where he'd been for five seasons winning nine international caps with England in the process.
Dean Richards has only given the tough lock five starts thus far but I wouldn't be surprised to see him add to those this weekend and be alongside thirty-eight time capped Samoan Kane Thompson who is something of an enforcer and likely to be preferred to ex Tiger Calum Green or ex Rotherham Titan Sean Robinson to provide an experienced pairing for the visit to Welford Road.
Tigers for their part withdrew Graham Kitchener early on in the last match against Munster and as I write I'm not aware of the reason for this truncated appearance.
If he's fit then I'd like to see him start again as he feels his way back to top form after injury but if he's injured then Ed Slater, also finding his form after an even more protracted absence should make a start and with Fitzgerald deserving of a rest Barrow could get a start against his old club in a youth and experience combination for the hosts.
And if as I hope Tom Croft starts on Tigers' blind-side then I think the Tigers' set piece should be in good shape especially given the difference Croft's appearance made to his side's line out when he made an appearance last Sunday.
McCaffrey has been an absolute revelation and I wonder where the naysayers who questioned his signing as being "low rent" are now that the Aussie has made such an impact in his debut season. He took a knock last time and he's anyway another due a break with Jordan Crane or Pearce waiting in the wings to drive the ball up through the middle of the visitors' breakdown which can look somewhat uncertain at times.
O'Connor is another who's made a wonderful impression since his arrival and gets better all the time but he's played a lot of rugby this year and he's an important cog in the Tigers' machine so it'd be a big risk to rest him and McCaffrey.
My guess is that the enduring excellence of Will Welch will be on the Falcons' open-side to make his incisive runs and contribute vital mortar to his side's defence.
Todd Clever, the American Eagle, was signed from NTT Shining Arcs having previously been with Suntory and Super Rugby's Lions but has thus far made just four appearances for his new club. I can only assume he's injured as there can't be any other reason for omitting the supremely talented American. If he misses out again this week then it'll most likely be Mark Wilson on the blind-side with Tongan World Cup open side Nili Latu being preferred to Hogg at #8.
It's a flexible back row that Richards can field so I think it'll be a real tussle at the breakdown and Cockerill's decision making here as to who to rest and who to play could be pivotal.
Micky Young was unlucky during his time away from Falcons and returned to get game time which he has already achieved making six starts which equals those he made during his injury and suspension wracked two seasons at Welford Road and I expect to see him this weekend.
I don't really expect to see Ben Youngs though as I think the fast and accurate Sam Harrison may get a start and I'd quite like to see some more of young Kitto. With Tigers likely to have the upper hand in the forward battle Harrison could prosper while Young may have to feed off scraps.
It was good to see Freddie Burns back last time and after a rusty start he soon looked his old self with some nicely judged kicking and while his linking play needs work to get back to speed that'll come in short order which makes more match time essential for him.
Kiwi Mike Delany is another new arrival for Falcons this time from Clermont. Just the one All Black cap to his name he's an experienced operator having played Super Rugby for the Chiefs and Highlanders but picked up a knock against Sale a couple of weeks back so if he's still sidelined then it'll probably be Falcons' stalwart Catterick at fly-half for the visitors.
Argentine Socino was ever present for Falcons last term and the tough speedy World Cup player will offer a challenge at inside centre where I expect to see Bai start for Tigers, giving the marvellous Matt Smith a break after another superb performance against Munster and it may be that Jean de Villiers will be on the Tigers' bench although I don't expect Manu Tuilagi will be keeping him company this week.
At outside centre, having had a short break before another top rate performance against Munster, probably Betham to ask questions of the visiting defence where I hope that ex Saracen Adam Powell gets another start. The Romford born centre was rather sidelined by the South African invasion of Saracens but has done a good job since arriving at Kingston Park making twenty-six starts last season.
Powell can slide through given half a yard and once he's in behind the opposing defence all he needs is close support.
Goneva was on the score sheet again last Sunday and is rather like a stealth bomber. He's invisible for most of the time and then suddenly appears to score or make the enabling pass and I think he'll probably start again this week but with Camacho taking over from the incredibly hard working Thompstone who deserves a rest especially after his match defining defence last time.
It's terribly hard to leave out Veaninu so I think he'll probably start again with Tait rumoured to be ready to return to full back making a good back three that'll trouble a Newcastle defence that's already conceded twenty-one Premiership tries.
For the visitors back three I expect to see another Tait at full back making for a bit of sibling rivalry. Alex, like his brother, is a sound last line of defence and an incisive runner although maybe Matt is the trickier customer but it's always interesting to see these two oppose each other.
On the wings Alex Tuilagi has played just once, after completing the disgraceful ban he received during the World Cup, when he completed the full eighty minutes in the 42 – 16 loss at Northampton but hasn't been seen since. However Richards has choices on the wing with ex London Irish winger Watson, Teesider Kirbirge, Venditti and Argentine Agulla looking like the prime contenders with the hard charging Italian international Venditti and the very pacey London born England Sevens player Watson most likely to get the nod.
A tricky one for Cockerill-Mauger but straightforward for Richards who has to select his strongest team having rested some key players for the ECC and do everything he can for a valuable win, while Cockerill-Mauger have to weigh up the risk of a rotated side going base over apex against a strong visiting team all the while being aware of Saracens looming in a key fixture.
There'll be rotation by Tigers, the question is how much? But still difficult to see Tigers coming unstuck at Welford Road.
I personally know some of you, who read my tripe on a regular basis, from when I was able to take up my place in the old Members' Stand and as we travelled around the country to away venues following our beloved Tigers.
Others I "know" in a cyber-way from my fifteen or more years of involvement with this site and its predecessor but however we know you we wish you and your families the very happiest of Christmases. May peace and love surround you all at this festive time and if you get the chance at some point please try to find time to listen to my favourite Christmas song and:
Have Yourself A Merry Little Christmas