Saracens v Tigers AP Match Preview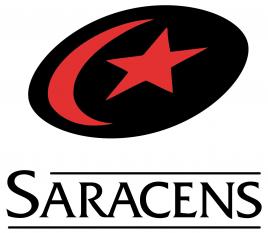 By ChrisC
December 30 2015
Things Can Only Get Better. It all started well enough as the early posters' Christmas cards started to arrive but then things went awry. The cards arrived bearing their usual missives recounting the triumphs and set backs of the year past but this year they delivered hammer blows of bad news; two more of my oldest friends are stricken with cancer and another with kidney failure; how could this be?
I've known one of them, who now lives in San Francisco, for fifty years - it just wasn't possible. In my mind you see we were still in our teens. There we are: invincible, untouchable, smiling in the sun, our lives stretching ahead to as yet unseen horizons, there was no limit to what we could do, where we could go, who we could be. Now though here we are with horizons drawn stark as the etiolated trees of winter as we enter our crepuscular times.
As my wife and I gratefully wave farewell to 2015 I'll try to banish, just for the briefest of moments, troubled thoughts of my dear friends whose futures are so uncertain as they travel in dangerous uncharted waters.
We've never embraced the whole New Year celebrations schtick. It didn't exist in England until 1974 when we were given this extra Public Holiday.
The three of us will spend New Year's Eve at home and if we stay awake through to midnight I'll gladly usher out 2015 and bid 2016 a warm welcome with hopes high that things can only get better and it'll be simply the best of years.
And talking of simply the best brings me neatly (if in a somewhat contrived fashion) to Saracens who are simply the best team around at the moment, not just in England and the United Kingdom but arguably in Europe.
There's something ruthlessly efficient about them that reminds me of those black and white film clips of the Wehrmacht's Panzers rolling over Europe in 1939. Sarries are, at present, a seemingly irresistible force as they brush aside or just crush opposition.
Last weekend they travelled to Coventry to meet Wasps and played with their usual patience and plenty of pressure kicks, then getting just two chances they scored two tries. One was beautifully worked off first phase and the second, though coming from a lucky ricochet off a Wasps' defender, still had to be finished off, which it was with clinical precision. Two clear chances and two tries – I hope the Tigers' players and coaches were watching.
It was not Saracens at their best though, much of their play redolent of the Venter and Andy Farrell era but they got their win and even provided hope to opposition teams as their defence was actually breached.
The day before Tigers had welcomed Dean Richards' Newcastle Falcons to Welford Road when in a chaotic first half Mr Wigglesworth decided to wield three Yellow Cards and disallow two tries by Tigers with the continuing overbearing input of another Television Match Official exceeding his remit to the fore. These characters are ruining the game with their uninvited intervention into areas of the match that was never intended. A real example of "mission creep" and their overweening desire to be a star performer rather than what they should be; mere functionaries.
Tigers played their part and enthusiastically contributed to the mayhem by wasting numerous scoring opportunities.
Mr Wigglesworth, who has a real talent for a exerting a dead man's hand on proceedings, carried on with his extraordinarily incompetent officiating while Tigers continued stumbling and stuttering to a victory but it could, should, have been five points for the home side.
This week Saracens, who will soon be denied the services of ex Tiger Paul Gustard, architect of the club's self styled "Wolfpack", who's joining the new Eddie Jones led England coaching team alongside another of Saracens' alumini; Steve Borthwick, are back in the cosy confines of Allianz Park after experiencing the ersatz delights of the Ricoh Stadium.
Against the league leaders Tigers will surely deploy as strong a team as available and be working on converting the copious chances they eschewed on Boxing Day, for scoring chances against Saracens are as rare as competent officiating.
Tigers badly need to string together some bonus point victories the absence of which are keeping Tigers back behind Saracens and Exeter and this weekend represents an opportunity to register what could be a season defining victory.
Schalk Brits was a late withdrawal in Coventry with the excellent George starting and producing another solid competent display while he was joined by Maka Vunipola and South African born thespian du Plessis in a visitors' front row which made short work of an ostensibly strong Wasps' trio.
My guess is that if he's fit Springbok Brits will start at Allianz Park if only to energise the home support with the prospect of his stellar open field play. At the set piece though nothing would be lost by the presence of George, who put in a superior display to that of Hartley at Reading the day before to further press his claim for England honours from another Saracens' old boy; Eddie Jones.
I'm sure it will not have escaped the notice of Messrs. Cockerill and Mauger that Wasps' Ashley Johnson made some headway through the Saracens' defence around the breakdown when well judged pop passes found him running a lovely line enabling the Wasps' hooker to burst through.
Doubtless Paul Gustard will be busy modifying the system here but there may be a chink through which Tom Youngs could erupt as could Cole, Mulipola and Ayerza all of whom I think will be on parade for this key fixture where a victory could see Tigers hard on the coat tails of the Barnet outfit.
I can see that the hosts' front row will find the first choice Tigers' trio a much sterner test than they did that of Wasps and which may deny them the go forward and penalty count they enjoyed at the Ricoh.
Pretty much worth the ticket price is young ex Harrow School student and Old Albanian Maro Itoje who looks likely to start again. He causes all sorts of trouble in the line out as he disrupts opposition ball and his work in open play, defence and speed at the breakdown is remarkable for a twenty year old who has only made fourteen Premiership starts in his three and a bit seasons at the top level, some of which he spent at Bedford on the inter club YTS scheme!
Ordinarily I'd now say that if Tom Croft starts he could go a long way toward neutralising some of the threat of Itoje but the Lion just doesn't yet seem himself. Quiet and somehow withdrawn at the moment I think he'll struggle to keep the Tigers' blind side berth for the trip down south.
If South African lock Hargreaves is still sidelined by the knock he took early on in the match against Worcester then England's Kruis looks set to continue making a nuisance of himself both at the set piece and in some fine disrupting work on opposition mauls. I've just realised that I've used the adjective "disrupting" a few times and that sums up what the Saracens' pack does when the opposition has the ball – it's disruptive.
I hope that Tigers' Kitchener is fit again as I'd like to see a second row comprising him and the impressive Kiwi Fitzgerald who missed out against Newcastle, having a well deserved break.
I'd then prefer to see Ed Slater on the visitors' blind side flank, as this would be a muscular trio capable of containing much of what Saracens will throw at them and they'll have to rely on muscle and the good offices of McCaffrey and the returning O'Connor to deal with Itoje.
New arrival from South Africa Rhodes, where he played Super Rugby for the Stormers having previously spent time with Lions and Natal for whom he had a run out against the Lions back in 2009, got the start in Coventry and has recently been sharing the Saracens' blind side shirt with Wray who, if fit, I'd expect to start at Allianz Park.
The force of nature that is Namibian Jacques Burger has been absent since Saracens' stunning victory at the Kingspan when they humbled Ulster by 27 points to 9 so I guess he's injured and if this state of affairs continues then it'll be Fraser or Kelly Brown who'll most likely be on the home side's open side with Fraser developing his skill set well in the specialist position. Here's where, with McCaffrey and O'Connor performing their acclaimed double act, Tigers could find an edge at the tackle area where, as I've already mentioned, there were some interstices that Wasps almost capitalised on.
Where Saracens will have an advantage is in the carrying power of Billy Vunipola who, remarkably, is even heavier than his front row inhabiting shorter elder sibling. Not just power though, he can deploy a selection of subtle skills.
Mind you I don't think Saracens would have been as dominant around the breakdown if either George Smith or Nathan Hughes hadn't been counted out of the hosts' line up.
At scrum half Wigglesworth played his usual box kicking game with great accuracy until he became distracted by his desire to punch Joe Simpson. The excellent Spencer was wisely sent on to defuse the silliness and if you haven't seen him the young Mancunian is one to watch for the not too distant future. The Saracens' half backs had a pretty straightforward job with their pack dominant but I can't help feeling that their conservatism missed an opportunity to take the hosts to the cleaners.
Farrell is ideal for Saracens' when they're in the frame of mind they were on Sunday as he and Goode mostly just kicked the ball – it was dull and didn't realise their colleagues' potential.
If Farrell and Wigglesworth are once more the hosts' chosen pairing then I'd hope to see Ben Youngs and Freddie Burns selected for Tigers. There really couldn't be two more different combinations however Youngs will have to be unerringly accurate with his boot as will Freddie Burns and Tigers' England scrum half won't want to shilly and shally around the base of the ruck unless he fancies having the defending forwards using him as a push-me-pull-you.
Saracens rarely kick without planning and purpose whereas Tigers are often guilty of kicking on an "anywhere down the other end will do" basis and if they do this against Saracens they'll pay – big time.
The impressive Saracens' defensive system is not always error free though and quite often Barritt and Farrell tear out of the line leaving a double dog leg to be exploited. Most times their flankers mop up or Wigglesworth gets his broom out but there remains a chance to get in behind – just a chance and maybe a small chance at that but a chance nevertheless.
Burns will want to lay up flat and Saracens will do their utmost to harass him and force him back so the Tigers' number ten will need his forwards to afford him plenty of protection as do Saracens their half backs, although admittedly it's a somewhat simpler task as in attack Farrell will instinctively lay deeper and bring his runners on to him.
Barritt rarely misses his man and if Farrell doesn't use his trademark cut out pass the South African born centre will take the ball up and offload although he does have a propensity to take the ball to ground.
The rumour mill is churning out the story that we'll at last see De Villiers in Tigers' colours for the first time this weekend and with Matt Smith being forced off with an injury last time it would be a timely debut although if Smith's sidelined then Bai will probably start and first try to unlock the hosts' defence. It would though be a marvellous irony if the erstwhile Springbok skipper put in a match winning performance over some of his compatriots – but then I always enjoyed "Roy of The Rovers"!
The Northampton born Scotland international Duncan McWilliam Taylor, who has a dozen caps for his adopted country, had another good outing against Wasps and was to the fore in both of his team's tries, scoring one and being influential in the other. Elegant and deceptively quick he's a most impressive young man however McCall is keen on rotation so the rugged Argentine Bosch may start and certainly his boot would add to Saracens' already impressive artillery.
With Manu Tuilagi's return once more sounding as if it's delayed Peter Betham will surely continue at outside centre and may even get some joy in the wider channels where I expect he'll be joined by Veainu and Goneva, although the work rate and defensive prowess of Thompstone should give him a good chance of displacing the Fijian. Work rate versus an occasional sprinkling of star dust is a tough call but personally I'd start Thompstone and bring Goneva on later, for even when Saracens are on song gaps can appear in proceedings once personnel changes have been rung.
It was interesting to note that Wasps' wingers managed to gain some worthwhile yardage around Ashton and Wyles. Halai and debutante Piutau are quick but a more prosaic variety of winger than Veainu or Goneva and Goode didn't always manage to close the Wasps' duo down, it requiring some cover tackling from the arriving cavalry. I was left wondering what would have happened had Wade been playing, although eventually Halai did find a way through after some good approach work.
Wyles took a nasty knock later on in the match and so it may be that IRB England Sevens player; Michael Ellery, late of Moseley, will make his fifth Premiership start. He's thus far managed to nab three tries from those opportunities as well as another in the ERCC and as his cv indicates he's not short of gas. Ex Nottingham player Tim Streather is also on the books at Barnet but I'd expect Ellery to be preferred if Wyles is sidelined. The absence of the versatile American Eagle would be a loss to the home side though.
Chris Ashton looks to be pretty much nailed on to start against Tigers but will be sadder than most at the continued absence of Manu Tuilagi. Ashton is in fine form having a couple of tries from his six Premiership appearances this term and looking hungry for work as he's back to running those lovely lines from back when. No good will come of kicking the ball to him, behind him – fine and preferably a grubber at that but please Tigers don't kick it to him on the hoof – just don't!
Matt Tait returned against Falcons and was one of those who had a try disallowed. It was sloppy play from the experienced Tait although having seen the try I'm of the view that on ninety-nine occasions out of one hundred it would have been given as would that of Veaniu. The lesson must be in these days where, shamefully, the referee has been emasculated and is no longer the final arbiter everything must be spot on if some jobsworth in caravan is watching in slow motion and as Saracens know to their cost an error by one of these faceless individuals can rob a team of not only a match but a trophy. I'm surprised that TMO Graham Hughes hasn't been beatified at Franklins Gardens after his influence on the events of 31st May 2014!
Goode and Tait both kick well from defence, both run the ball back well and most times their tackling and field positioning is sound. Although in Tait's case his run doesn't start with that little jumpy-skippy thing that his opposite number does. Personally I rather like the look of Ben Ransom but it'll be Goode to start I expect.
Tigers had been getting better and the ingredients are there for a new era of achievement but at the moment they are, I fear, too inconsistent and error prone to much trouble the league leaders so the best I see for them is a losing bonus point. Which of itself would be no mean feat for the new look Tigers.
So that's it! My last article of 2015. It remains only for me to wish you all a very Happy, Peaceful and Healthy 2016 with my hopes and prayers that:
[Things Can Only Get Better (with thanks to D:Ream and Steve for making these music links work)]