Tigers v Northampton Saints AP Match Preview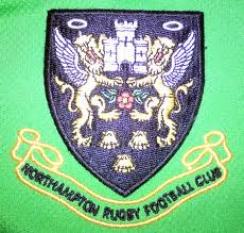 By ChrisC
January 4 2016
Nine Million. All these bicycles that are supposed to be in Bejing, according to Mike Batts song for Katie Melua, are not a fact though, maybe because they're here or in Spain.
Mike Batts song for Katie Melua, [are not a fact though].
Cyclists love the mountains in Spain with great peletons of them filling the roads. These are the hardcore padded Lycra shorted, pointy helmeted variety which also fill the main roads here in the Peak District during the summer months.
As they visit the shops and restaurants the towns echo to the clip clop of their special shoes which force the wearers to adopt a gait akin to that shown on road sign warning as to the presence of old folks.
We welcome the cyclists in spite of the long tail backs of traffic that follow the peletons. Best not be in a hurry as it's a safe bet that there'll be these cycling collectives interspersed with cars towing caravans, motor homes, lorries and buses slowing progress to a crawl. But all are welcome and our local economy benefits greatly from their presence.
Less welcome though are off road cyclists whether using motor or pedal powered machines with their big knobbly tyres causing enormous damage to the green byways that crisscross the Peak District, the controlling authority of which is closing the worst affected green lanes against further depredations by these selfish visitors.
Some paths have long ago been surrendered as they've became impassable to pedestrians with the surfaces so rutted and despoiled they turn an unwary ankle when dry and cover one in mud when wet. Others have been converted to be officially "multi-user" which in bureaucrat-speak means they're a bit wider and better surfaced with pedal power formally permitted.
The three of us were using one of these newly converted pathways during the Christmas-New Year holidays – after all we are "users" are we not?
As we strolled along admiring the scenery, chatting and watching our dog sniffing around we were suddenly assailed by a bellowed "OI - BIKE!!!!" as three individuals riding abreast came tearing up behind us and slid to a halt; "mind out" they shouted "and get that (expletive deleted) dog out the way".
Having hurled more expletives over their departing shoulders they cycled on and a little further down the path I saw our tableau repeated with another pair of walkers whose children had been happily engaged while proudly playing with the new bicycles that Santa had clearly delivered a few days earlier, so pristine were these miniature velocipedes.
This time though the young father, a man of some bulk whom I suspect could be a lock for one of the local rugby teams and rather more physically imposing and confrontational than I, grabbed one of the cycling hooligans and, yanking him from his steed, then engaged him in a full and frank discussion as to the danger his high speed posed to the small children and the offence his profanities had given. The lock's young wife sanguinely looked on. Suitably abashed our mobile yob remounted and, with his colleagues, slowly and quietly set off in single file.
By now we'd arrived at the location of the fracas and our dog was being fussed by the mother and children – "why don't these fools have bells" my new friend asked. I had to confess he had a point – why is that?
There's room for everybody and life is so much pleasanter when there's politeness.
The marvellous thing about rugby has always been that, unlike soccer, regardless of which team an individual supports there's always a respectful camaraderie between the groups of supporters even when it's a local derby.
It's many years ago since I last went to Wolverhampton's Molineux to see Wolves play West Brom., and on that occasion the riot police were deployed to keep the respective groups of supporters apart.
There'll be no such action required at Welford Road this weekend when Northampton come to town and in spite of our sport being otherwise much changed for the worse this largely benign interaction between supporters remains a welcome constant.
The Premiership cycle for 2016 began with a New Year's Day meeting between Northampton and Exeter at a soggy Franklins Gardens where, even though the home side dominated territory, possession, the scrum and the line out against an Exeter team that was so far off the boil as to be barely simmering, the hosts only managed to squeeze out a five point victory, the sole try coming from a Saints' first half rolling maul.
Mr Doyle certainly didn't much like Exeter's style of play and for periods they could do no right in the Irishman's eyes that most certainly were not smiling.
The positives for the Northampton team and their connections is that it was a victory, they scored a try and fourth spot in the Premiership is within their grasp, a victory at Welford Road seeing them leapfrog Tigers.
Twenty-four hours later Tigers travelled to Barnet to meet up with the league leaders: Saracens who played well but the match was still a big disappointment as it caused me to break not one, but two of my New Year's Resolutions: not to drink as much wine and not to swear as much. However it was another abject, incompetent refereeing performance that saw me break the first two promises and now here's a triple failure with the year still in its swaddling as I again criticise a referee.
The terrible irony is that Saracens were good enough to win without the sixteenth man that Mr Garner provided. All referees will make mistakes so I really tried to find positives in this latest chaotic performance but there was simply no aspect of the game where he didn't make glaring and, in Tigers' case, costly errors. And these weren't mere punctilios he got wrong.
It is therefore my fervent hope that the match referee for the forthcoming Leicester vs Northampton match sanctions the sides equally.
It's clear that Thacker, as energetic, skilful and committed as he was, will give way to Tom Youngs who'll surely be back in Tigers' #2 shirt next time. Youngs can do everything that the youngster can do but has the heft to make his presence felt to greater effect and, with Ghiraldini at last slated for his return after being injured in the World Cup, there'll at last be some strength in reserve.
Dan Cole, who's still not at his best, should and be hoping against hope that the opposing loose-head will not be permitted to bind on the front of his shirt this week, thus impeding his progress and pulling him to ground as was the case last time out. Cole being Yellow Carded and Tigers conceding a score as a consequence
Ayerza should also be back and he'll be hoping this week's referee will not give the Northampton tight-head free rein to bind on his shoulder and continually bore in, in the same way as did those of Saracens while Garner studiously ignored the expostulations of the world's top loose-head at his opponents' transgressions.
I was impressed with the Saints' front row against Exeter, Mike Haywood really standing out (as compared to up) and, unless it's a consequence of rotation, Hartley being preferred will be on reputation not on any lack of form from his understudy.
The Waller siblings also impressed and with twenty year old Paul Hill, who's joined from Yorkshire Carnegie, having to stand in for the injured Brookes it showed the value of solid squad men. In theory, with what could reasonably be expected to be West's first choice props both unavailable, Saints' front row could have been excused if they'd struggled against a usually impressive Exeter front row but not a bit of it and they'll give the Tigers' all international trio a good workout, although in the end the home side's heavy horse should prevail, but given my earlier caveats.
Ed Slater and Tom Croft were both forced from the plastic at Allianz Park as the Tigers' #6 shirt starts to take on a worrying reputation with Williams, Croft and Slater all crocked at the end of last Saturday's encounter. Tigers having, in the past year, lost two players to knee injuries when playing on these plastic surfaces
Slater's injury sounds as if it's the more serious while hopefully Croft's is passing and he'll be available for selection for this weekend and continues looking to recreate his magic.
I also have everything crossed that O'Connor has just been having a couple of weeks off after a gruelling year or so of non-stop top class rugby and that there's nothing more sinister afoot for he'll be needed in the trenches against Saints to try and boss the tackle area in which endeavour he could be helped if Wood is still sidelined.
If he's fit then I'd expect to see Croft once again in the Tigers' blind side berth but if not then the abrasive Fitzgerald will do just fine.
Pearce put in a rumbustious shift against Saracens but got himself lost a few times and unlike McCaffrey or indeed Crane, who're very much part of the collegiate when at #8, Pearce, and for that matter Fonua, do rather seem to plough their own furrow a bit much for my liking.
A back row of O'Connor, Croft and McCaffrey would be a dynamic combination giving the visitors something to think about at the breakdown before Pearce made an appearance later on.
At lock Kitchener is looking back on form and if Fitzgerald is required elsewhere then Barrow will be able to continue with his highly satisfactory debut for his new club – incidentally just how did his shirt managed to get ripped from his body at Allianz Park?
As I watched Victor Matfield playing for Saints I was left to curse the bad timing that has denied us the chance of seeing Brad Thorn and Matfield locking horns like two old scarred and gnarled bull Elephants.
As it is the iconic Springbok was eventually forced from the fray last week to be replaced by the highly influential Christian Day who, for some reason, seems to have escaped the attention of the England selectors – well so far! Day pretty much got the better of Parling so if, as I think, he starts this weekend it'll be interesting to see how Kitchener goes against the ex Sale man who remarkably is now in his eighth season at Franklins Gardens after a brief dalliance with Stade Francais.
Another refugee from the north west is Paterson who always impressed me whenever I saw him in Sale colours but Saints will want the aggression and athleticism of Lawes somewhere in their starting mix so if he's not at lock maybe erstwhile Tiger Gibson will have to give way. The ex London Irish and Tigers flanker put in a good display in every sphere of operation against Exeter so it'd be a big call to omit him.
Tom Wood has been sidelined for a while so twenty-two year old Kiwi Teimana Harrison has seized his chance and done so with some success. He's a fantastic carrier of the ball as well as sharp around the breakdown and with Dickinson likely to continue at #8 I'd like to see the Tigers light(er) cavalry take them on to test their opponents pace and expertise around the tackle area.
Overall the two packs look evenly matched on current performance but, as we saw at Allianz Park, it's now too often depressingly the case that the outcome of the set piece and breakdown will depend on the mores of the match officials.
Sport really shouldn't be like this – the referee shouldn't be such a factor, he really shouldn't.
Sam Harrison got a start against Saracens and had an unhappy time of it behind a disrupted scrum and with a referee who refused to protect him at the breakdown in the same way as he did Wigglesworth. I expect to see Ben Youngs start after his cameo last weekend and as Fotuali'i was forced off against Exeter, with what looked a nasty injury, Dickson will probably start and join Youngs in the new reality show designed for players in their position to be called "So You Want to Conduct the Halle".
As I'm truly expecting a backlash from a disgruntled Tigers' pack I can foresee it having an edge and perhaps affording Youngs a better platform especially if the match officials, unlike Mr Garner, stop players collapsing over the tackle area as if victims of a hidden sniper atop the grandstand.
Whenever I hear J J Hanrahan referred to in commentary I have a burning desire to log on to Coral and place a bet on his mount – he just sounds like he should be a jockey rather than an excellent fly half. The ex Munster man, who appeared over sixty times for the province, put in a solid and well judged performance against Exeter, much as one would expect from Stephen Myler both players being calming presences. The recent pattern has been for the two fly halves to have a couple of games each in rotation and if this continues to be the case then the Irishman will start again next Saturday.
There wasn't much to lift the spirits of Tigers' supporters last weekend but I gained some solace from the reappearance of Owen Williams and, especially given the circumstances, Freddie Burns putting in a good display and being the pick of the Tigers. Even when he was wrongly sanctioned for a short kick off he didn't falter. He picked his way through the famed Saracens' defence on a couple of occasions as if treading on eggshells and if Smith or maybe even De Villiers replaces Bai, who looked slow to support him, then a few opportunities may surface.
Luther Burrell is still trying a tad too hard and the accuracy and appreciation of what's going on around him, which marked him out as a cut above being just another bullocking inside centre before Lancaster, Farrell and Catt got into his head and spoiled him, has still to return after the psychological abuse he sounds to have suffered at the hands of the England coaches and as a consequence there's a distinct lack of concatenation in Saints' back play at the moment.
If Burrell precipitously rushes out of the defensive line then that's where chances may exist for the hosts.
George Pisi looks likely to be partnering Burrell in the centre for Saints and looking to perform his "they shall not pass" act on the returning Betham. There could be a few high tackles around from the Samoan if Betham gets in a position to weave his spells and mixes elusive running with pace. I am of course assuming that the missing Tuilagi will still be – well; missing!
There was no sign of Samoan international Ashee Tuala who joined Saints last season from Counties Manukau or the ever hard working Elliott in the Saints' squad for the Exeter match but George North was there having his ninth start of the season which has thus far produced a solitary try and an equally solitary Yellow Card to his name but as much as he looked for work and as much as he looked dangerous the big Anglo-Welsh star didn't get much to work with to add to his try scoring tally.
Partnering the British Lion was Tom Collins making his twenty-seventh appearance and who more than earned the right to keep the shirt for this weekend. This lad apparently came through from minis at Northampton so it's a bit of a fairy story that sees him in his beloved club's first team. He did little wrong and lots right on New Year's Day. An elusive and speedy runner, good in defence and can kick a bit too. Smashing stuff.
Like North Tigers' Goneva was well marshalled by the opposition defence even though they couldn't shackle his South Seas compatriot "Teflon" Veainu who, in spite of everything, still ducked and weaved and made lots of ground. Sadly Mr Garner took agin him so he picked up a few penalties one of which was so undeserved and risible as to draw gasps from the TV commentators who opined that Mr Garner had also got this decision wrong.
I hope that this week we see the terrific Tongan on the wing with Thompstone bringing his defensive prowess back to the collegiate in denying North as Goneva doesn't always look the most precise of defenders and that's one thing that's definitely needed when George North's in full cry – miss the tackle or be found wanting in technique and Mr North's gone and the scoreboard rattles up five points.
Ben Foden is blessedly staying fit and has eschewed some of his fancy excesses of days past to become a really good, sound and virtually bomb proof full back. That said it's ditto for Matt Tait who I hope to see back in the Tigers' #15 shirt.
Sport is cyclical and whereas in the past few years Saints have been able to do little wrong in the Premiership this term, when things haven't always gone according to plan, they're showing real character to get into pot winning territory.
Tigers meanwhile will be sore at the events of last Saturday and their embryonic team will be determined to set matters straight this.
The wheel is turning for both teams but I see Tigers holding on to their home record this time around.