Tigers v Treviso ERC Cup Match Preview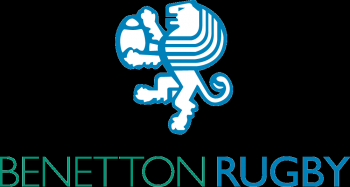 By ChrisC
January 11 2016
So Far So Good. Now once dinner's been eaten our dog is pretty much comatose so it was a shock when he leapt from the lap on which he'd settled down for the evening and ran to the kitchen barking fit to burst.
WHAT!!?? We cried in unison as my wife drew the short straw to go and let him out. I was rudely awakened from my resumed dozing by a shriek from my wife and, gallant as ever, I ambled to the kitchen to find my wife ashen faced and pointing at the sink unit, she said the word guaranteed to make the hairs on the neck of the strongest of men stand on end: "RAT!! There's rat in the cupboard under the sink, I just saw it disappear down the back of the unit".
I was fully awake now and although there was no sign of our uninvited guest, we do occasionally see these creatures in the garden when it's snowy and they do a bit of commuting from the adjacent Dale searching for food, I trotted off to find the bait box and prepared a tasty snack. Well it seemed only polite!
The bait disappeared that night and the following night and the night after that. Hmmm! Next ploy set traps. Peanut Butter and chocolate are apparently irresistible to these loathsome creatures and sure enough my banquet was gratefully consumed, the trap sprung but remained as empty as Cameron's promises.
With Christmas looming, me still laid low with the ague [and a rat in my kitchen] things weren't looking festive, so I called out the pest control man who, within a few hours, arrived with a head mounted lamp and a grumpy demeanour.
He poked around under the units a bit, sucked his teeth a bit and proclaimed "you've got a rat and it's come up through the conduit that carries the mains water pipe". Seemingly the firm that refitted our kitchen a few years back hadn't sealed the gap. Thinking back I suppose "The Lone Ranger" was an odd name for a builder!
My new pal set five more trays of bait but when I asked if he had some sort of superior trap to mine he took a sharp intake of breath " Ooooh! Can't use traps they're cruel" See even rats have rights. Having relieved me of £80 he left, telling me to check after a few days, make sure there wasn't a sign of the varmint and then seal around all the pipes with expanding foam.
Now I don't know what you; gentle reader, were doing on Christmas Eve but I was laying on the floor or squeezed into a cupboard trying to control an aerosol can of expanding foam which is rather like holding on to a tiny erupting volcano.
Guests were due at any time and my wife was performing Hopscotch while cooking as she tried to avoid my prone form. Job done I tried to stand – no luck – knees had locked. I was helped to my feet only to find I was involuntarily reprising Charles Laughton's tour de force as Quasimodo in William Dieterie's 1939 film "The Hunchback of Notre-Dame"
Guests for Christmas Eve dinner soon started arriving and were obviously puzzled by my stooped and rolling gait. All I could say was: "Welcome, good to see you, Happy Christmas. What do you want to drink and don't ask about my adverse posture – just don't"
A watching brief for the rodent is now being kept and so far so good.
I suppose that sums up Tigers' progress in the European Cup (what is the damn thing called?) - "so far so good" with this week's arrivals at Welford Road providing an opportunity for Tigers to seal the deal and move into the knock out stages of the cup thingummybob.
Treviso have been having a traumatic 2015/16 season and in spite of dumping their head coach still recorded another loss against Edinburgh thus remaining without a victory in any competition this term.
In the case of the Italian club it's a case of "so far – so bad" will ex player and assistant coach Goosen be able to achieve a turn around? Very early signs are not good with his team looking to disrupt and cheat their way to a favourable result against Edinburgh. An objective in which they failed, the Scottish side romping home with a fifteen point cushion.
Goosen is in his second stint as Head Coach at the troubled Italian PRO 12 outfit, first taking over from Franco Smith in December 2013, when Treviso were in tenth spot in league and after back to back losses to Ulster, before Umberto Casellato arrived from Zebre. The South African is holding the fort again ahead of the reported arrival for next season of ex All Black Kieran Crowley from the Canadian national side where he's been in charge since 2008.
As I write this Crowley's appointment has still to be confirmed so I expect Goosen, a defensive player par excellence in his playing days, to adopt similar tactics at Welford Road this Saturday evening as he did against Edinburgh, hoping to frustrate the hosts and sneak a score or two in the process.
In a valiant attempt to snatch defeat from the jaws of victory Tigers squandered a twenty-one point lead to squeeze home against Saints by just three points.
The shine was taken off the glistening triumph, for none shine so brightly as those achieved against Saints, by injuries to Owen Williams who suffered a broken jaw, Veainu who got a knock on the noggin and to O'Connor, who lasted only a few minutes, before he succumbed to a Hamstring injury. On the positive side Tigers' own "Invisible Man" shed his mummification shrouds and Manu Tuilagi emerged to produce a good cameo. No sign of De Villiers yet which is a situation seemingly likely to continue for a few more weeks.
Usually at this point I discuss the front rows and the set piece but there were so few scrums, the first not until after twenty-six minutes it's impossible to tell how things went. In fact I can't recall if any of them were successfully completed; there was certainly a free kick that settled one and a penalty that concluded another but by then it was clear that, for the most part, Mr Barnes seemed to have decided that knock-ons were no longer an offence. This made for lots of running hither and thither and led to the absence of the chiaroscuro that makes our sport so appealing and enthralling.
My guess is that Balmain, Mulipola and Ghiraldini, who was slated to be back for last Saturday, but of whom there was no sign, will start with last week's starting trio on the bench in case of mishaps. If Ghiraldini is still sidelined then Tom Youngs will have to produce another Herculean shift.
As Goosen could be switching his focus to the PRO 12 to secure a victory for his beleaguered team or even harbouring the thought that he could get a famous victory over Munster when the chaotic provincial team travel to Italy for the final pool match of the competition, I expect regular starter Zanusso to give way to World Cup prop the twenty-nine time capped Alberto DeMarchi who's back with Treviso after a less than perfect season with Sale and pair him with Australian tight-head Salesi Manu.
The visiting front row trio could well be completed with veteran hooker Roberto Santamaria who has a pretty much full house of Italian clubs having been with: Viadana, Aironi and Zebre before making his Treviso debut at Thomond Park at the beginning of this year's PRO12 season while engaged in some sort of job share with Viadana in the Super 10 during October and November.
I would expect a Balmain/Mulipola/Youngs combination to cope well and it would avoid Cole, who is looking pretty fired up at the moment, from getting a trio of dubious Yellow Cards, last weekend's from Mr Barnes a prime example of random decision making. Quite what was so egregious about Cole's misdemeanour compared to all the other similar and indeed worse incidents from a whole variety of players that had been occurring all afternoon without Barnes' intervention, I can't imagine.
At lock I think we could see Tom Palmer get a start for the visitors. The soon to be thirty-seven year old Englishman, who made his Premiership debut back in the 2002/3 season when Leeds were making one of their sojourns into the top flight, picked up an injury back in October which sidelined him for a while but as he's now in the crepuscular region of his career he may be preferred to one of the more front line locks and again be paired with Italian international Marco Fuser.
With Slater and Mike Williams unavailable and Kitchener probably ready for a break I'd start De Chaves again. He did well against the ever infringing Matfield who's iconic status can have been the only reason a star struck Mr Barnes did not give him a ten minute rest, and alongside de Chaves let Barrow do a shift after his enforced week off for retaliating when the match officials would not intervene to curb Itoje's persistent foul play down at Allianz Park.
Fitzgerald could also have a rest to prepare himself for a visit to Paris and try to work out why he was penalised when he hadn't been held in a tackle, this error by Barnes leading directly to the phase of play that saw Northampton score a try.
This would be an athletic and youthful combination at the breakdown and if Croft gets the Tigers' blind-side berth, after a much better performance against Saints, then I can see some benefits accruing to the hosts at the line out.
I was rather mystified as to why Croft wasn't more often deployed at the front of Tigers' defensive line outs against Saints as his ability to disrupt and pilfer opposition ball is well known, yet for the most part the ball seemed to be surrendered with a profligacy of which Charlie Windsor would be proud as Tigers failed to compete.
O'Connor will be absent next weekend and Treviso don't have an out and out open-side. They have the likes of Zanni and Minto who play in the #7 shirt for their club and their country but could just as easily have the numbers six or eight on their backs. They are though aggressive and effective at the breakdown so whether this season's surprise package; McCaffrey can have a well deserved rest is open to question. On balance I think not.
Ex Tiger; Barbieri got a start at #8 in Edinburgh so if Steyn is still unavailable, the South African who left Natal at the end of the 2011/12 season and has been doing the rounds in Italy ever since with time at Mogliano, Calvisano, Zebre and now this season Treviso, was impressive when he started against Munster at Thomond Park in the first round, the Maple Leaf Italian may again be preferred to Zanni, who could be on the Treviso open-side.
They seek him here, they seek him there, where is Jordan Crane? If he can be tracked down it'd be nice to see him apply his special brand of cement to the back five this weekend. If he's injured, then fair enough, but otherwise I can't understand why he's not been seen since he started against Worcester back at the beginning of December and would certainly have him in this weekend's squad. If he is hors de combat then Pearce deserves a start but as enthusiastic as Pearce is I like the steadying presence of Crane.
Thirty-three year old New Zealand Maori Chris Smylie, who joined Treviso from Super Rugby's Hurricanes for this season, only lasted for three minutes up in Edinburgh so may be missing for this weekend's encounter and oblige Goosen to call upon the services of Edorado Gori the forty-five time capped and spectacularly accomplished Italian international scrum half for this weekend's encounter and Gori is a #9 with loads of pace so could cause problems.
If the pragmatic Goosen is indeed now focussed elsewhere for redemption then it could be that Lucchese will be starting but I rather suspect it'll be Gori trying to give Sam Harrison the run around as I think we'll probably see Ben Youngs on the bench this time following his engineering of a super try for Owen Williams last time before he failed to correctly manage his colleagues' frustration after twenty phases of possession went unrewarded. It was time for him, as a senior player, to put his foot on the ball (I speak figuratively here!) and calm things down, instead persistent harum-scarum led to inaccuracy from Burns and George North cantered off into the sunset with an undeserved interception try.
There was a golden time that lasted just sixty-five minutes, that precious time split almost equally between the matches at Allianz Park and then at Welford Road, when Tigers had two fit front ranking fly halves available but now it's "same old – same old" as Owen Williams is out of action with a broken jaw. I rather think that Tommy Bell may start against Treviso with Freddie Burns kept under wraps for as long as possible ahead of the forthcoming trip to Paris.
If it is Bell and Treviso typically give away penalties here there and everywhere there's no one better to punish their transgressions than him.
Kiwi Jayden Hayward was rested for the trip to Edinburgh following an extended run of starts and the ex Hurricanes, Western Force and Highlanders fly half was replaced by Australian born James Ambrosino who made just his seventh appearance of the season. Goosen, aside from these two, could go for another Kiwi; centre Sam Christie but I suspect it may be Ambrosino again as the team powder is kept dry for the challenges to come while Christie retains the outside centre spot he occupied in Edinburgh.
If the Tigers' pack get a bit of a nudge on against what could be a somewhat disinterested Treviso then the visiting half backs could have a difficult time.
Matt Smith scored a great try last Saturday, a lovely run, a feint and then power to get to the line however if indeed De Villiers is still not fit and unlikely to be so for the Stade Francais match then my guess is that we'll see Bai giving the Treviso half backs and probably Albert Sgarbi, who I think may be retained at inside centre for the visitors, the benefit of his considerable Fijian presence while the rejuvenated and reinvented Smith looks forward to his trip to the city of light with a nice new contract in his pocket.
If he came through his run out against Northampton unscathed, following a typically robust performance, it looks likely that Manu Tuilagi will get some more match time and with Bai it would be a formidable centre pairing for the hosts from the start and perhaps prove irresistible for the visitors.
While theoretically this would enable the ever hardworking Betham to move to his favoured position on the wing I'd be inclined to give him a week off and bring back Goneva in harness with Adam Thompstone who rarely disappoints and has happily set aside the earlier reported blandishments of Rob Baxter to sign a new contract at Welford Road.
I'd also give Veainu a break as he looked weary when he finished his stint last Saturday with Tait moving to full back as the newly contracted terrific Tongan will be wanted in top fettle the following week.
This would still be a back three more than capable of giving the Treviso defence conniptions, especially if Tuilagi is on duty.
My guess for the visiting back three is that Simone Ragusi will be on one flank while the ever present Italian international Andrea Pratichetti makes his thirteenth start of the season on the other.
They're both hard running tough customers but with the likely Treviso game plan they'll probably spend most of their time in defence.
Pasta Wallaby Luke Mclean, another who had a flirtation with Sale last term, probably thought the weather and food better in Italy and promptly legged it back.
McLean has also been pretty much ever present this season and I think he'll probably start again next Saturday. Good kicker and can run the ball back with some effect so not a great idea to kick aimlessly in his direction.
Intriguing really as if, as seems likely after the debacle in Paris on Saturday, Stade go to Thomond Park and get a positive outcome then they'll fancy their chances of topping the pool if Munster don't pull themselves together and do Tigers a favour by getting the win.
Treviso could come to Welford Road and get their first victory of the season but it'd take an abject performance by Tigers for it to happen and I don't see it but there's some fine judgement called for here from Cockerill and Mauger so they'll need to exhibit more focus than did their charges at Welford Road in the second half of last Saturday's match to ensure a vital victory and that's for sure.