Stade v Tigers ERC Cup Match Preview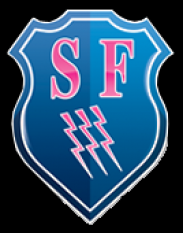 By ChrisC
January 18 2016
The X Factor. Have you ever met somebody who had the "X Factor"? I don't mean winning some daft talent show – no I refer to those people who have an indefinable "something"; an aura about them. Charisma I suppose.
I've been fortunate to meet people having this certain something.
I worked for three such people who cast a force field around themselves. Yes they were clever and witty but it was more than that, nobody was immune to their influence. As a young manager I was under pressure from some of my older colleagues who were all sure they could do my job better than I and that one of their number should have been promoted rather than have this mere whippersnapper head hunted and given the plumb job.
I had the cv., I had the qualifications, I could and was doing the job well but was becoming mightily disheartened by this constant carping and had reached the point of "life's too short for this nonsense". My boss, who had the "X Factor", recognised I was under unjustified, unfair pressure and that I had no idea how to thwart my tormentors, who were also senior managers and in some cases twice my age.
He took me to one side and said "look these fools think they can do your job better than you can – correct?" I agreed and he went on;
"Well they can't so when they start again at tomorrow's meeting hold up your hand to stop them speaking and then, with a flourish, uncap your pen and make a great show of turning to a fresh page on your pad. Then say: "right Bob/Ken/Ian" or whoever is giving you grief," you tell me what to do, I'll write it down and follow your suggestion to the letter and then at the next meeting we'll see how things turned out doing it your way".
Came the meeting and the carping began so I followed the strategy and it was as if they were re-enacting the chase scene from Bullitt to watch as they spun though 180 degrees. "Oh no, you're in charge you do it your way – which is excellent by the way – we're just trying to be helpful" I took a sideways look at my boss who was smiling like a Cheshire cat as he mouthed: "good lad, good lad" and I never had a moment's trouble ever again.
Richard Cockerill came under severe pressure last year, some of it very unfair, but he's also come out the other side and Tigers, with Aaron Mauger at the side of the Tigers' stalwart, look a team transformed. Still not the finished article and may not be for a while yet but the portents are good – very good.
"Sometimes you never know the value of a moment until it becomes a memory." -Dr. Seuss
Places have the "X Factor" as well. Watching the Floridian sun set like a giant red balloon over the Gulf of Mexico at the end of a hot New Year's Day was such a moment for me.
The lights coming on in the skyscrapers that ring Hong Kong's Victoria harbour like shining sentinels of capitalism was another.
Wood smoke drifting across the Herefordshire valley where our house contentedly nestled. The smell on a softly sunlit autumn evening seeming to encapsulate England and Englishness. So many moments, so many.
For many Tigers supporters though a moment that became a memory was on a day in May 2001 at Paris's Parc de Princes when Tigers lifted their first Heineken Cup by beating this weekend's opponents; Stade Francais by thirty-four points to thirty.
Martin Johnson falling foul of his nemesis David McHugh. Leon Lloyd's two tries. Pat Howard's approach work for the first. Then Healey's break to set up the second. Neil Back's quicksilver score and of course the boot of Tim Stimpson that kept Tigers in touch to make the coup de grace a possibility.
So many moments from that magical afternoon.
Since then though Tigers have visited Stade Francais on two occasions both ending in disappointment, so this weekend today's Tigers will be looking forward to returning with the spoils from Paris just as did Martin Johnson's did all that time ago when Richard Cockerill was on the bench behind Dorian West who got the start in company with Geordan Murphy who of course is now on Tigers' coaching staff just as Paul Gustard, another veteran of the squad on that marvellous day, is en route from Saracens to join new England coach Eddie Jones in trying to rescue the national team from Lancaster's slough of despair.
Last weekend Tigers went into their match with Treviso at Welford Road knowing that after Stade Francais's visit to Thomond Park where they met a still inaccurate but much more committed Irish province a victory over Treviso that evening would see Tigers unassailable atop their pool.
In the event Tigers gave Treviso a seven try trouncing to earn a home quarter final, their first since 2009 when they saw off Bath at the then Walkers Stadium before going on to beat Cardiff at the Millenium Stadium, when Jordan Crane kicked the deciding goal in a penalty shoot-out after the match remained drawn after extra time, only to narrowly lose to Leinster at Murrayfield in the final when Tigers, denied the influential services of both Toby Flood and Aaron Mauger, lost by just three points.
This year Bath and Leinster have failed to reach the knock out stages of the competition and Cardiff didn't even feature in the competition but Tigers are back again.
There's another conundrum for the Cockerill-Mauger management axis to ponder this week as they ready themselves for the trip to Paris.
Stade will surely be harbouring hopes of an outside chance of qualification as a best runner up but for that to pan out they'll need five points from the forthcoming fixture or will pragmatism rule seeing them write the competition off to concentrate on retaining their grasp on the Top 14 trophy. My guess is that they'll want to try for qualification and not disappoint their home support with a loss.
For Tigers it's pretty much a dead rubber and with the start of the Six Nations period of disruption looming the following week and a visit to Kingsholm, the canny couple may wish to keep their big guns under wraps ahead of releasing a fusillade at seventh placed Gloucester the following weekend.
The fact is that at Thomond Park the French side had to rely on the good offices of Mr Doyle, who seemed determined not to be accused of bias toward the team from his home country, and an error at the lineout from Munster which saw Jono Ross canter home for a try.
My guess is that Stade will field a team along the lines of the one that demolished a disinterested Munster a few weeks back.
For Tigers I'd like to see little rotation as in my view pragmatism in selection must be to the fore.
There is a much longer game available to play with a win in Paris enhancing the chances of a home country semi-final but for me that's looking a little too far ahead.
As centurion Dan Cole is off with England I'd like to see him retain the Tigers' tight-head berth for the forthcoming trip and be paired with Mulipola who's getting back to his bullocking best on the loose-head however if Ghiraldini is still sidelined I'd go for Thacker to start with England exile Tom Youngs maybe given a cameo from the bench later on. Youngs produced a typically robust all court game against Treviso, how extraordinary that he doesn't feature in England's reckoning – yet anyway.
My guess is that the hosts may give Springbok Van der Merwe a start on their loose-head but I'd not be surprised to see Felsina make his fifth appearance. He played against Treviso when they visited Paris in this year's competition but it'll most likely be the South African if, as I suspect, Taulafo the Samoan international, who was at Wasps for four seasons before moving to Paris, is rested.
The twenty-two year old Laurent Panis was at hooker at Thomond Park just as he was at Welford Road but I expect to see first choice Sempere back this time.
Stade's World Cup tight-head side Rabah Slimani has recently been alternating with Australian Paul Alo-Emile who had time with Waikato and Western Force before he joined the French side from Melbourne Rebels for the 2015/16 season and while Oleon started at Welford Road my feeling is that it'll be Alo-Emile from the start this time.
The Stade eight again rather made mincemeat of the underpowered Munster pack but it'll not be such a walk in the Bois de Boulogne against Tigers.
Barrow and Kitchener gave a good account of themselves against Treviso with Barrow given the accolade of being Man of the Match although for all the ex Falcon's industry and courage my vote would have gone to Freddie Burns who produced a quite sublime performance.
Next week though I'd rest Kitchener as Tigers' resources are stretched when it comes to locks and opt for de Chaves getting the starting spot alongside Barrow which, if Croft starts again for Tigers, would provide an athletic and troublesome combination to face the likely French pairing of veteran Pape, now in his ninth season at Stade and still earning international caps at the ripe old age of thirty-six and Aussie Hugh Pyle who's a good operator in all facets of the game preferred this time. Now in his second season in the City of Light, after also joining from Melbourne Rebels, he was last season's go to man playing thirty times in his debut season.
Fitzgerald had a try scoring tour de force last weekend and as I'd favour keeping McCaffrey wrapped up cosy and warm for the trip to Castle Grim with Croft starting again on the Tigers' open-side and giving the home side something to think about at the line out and around the park, then Fitzgerald would also keep his place on Tigers' blind-side.
Jordan Crane looked a bit rusty early on last Saturday and, I suspect, was trying to demonstrate why he shouldn't have been excluded from the first team squad since his last appearance at Worcester six weeks previously. Once he got into his stride and the adrenaline stopped coursing quite so fiercely he made a good contribution, one again demonstrating his deft handling skills, so I think he should start again.
Jono Ross can pretty much turn up anywhere in the Stade back row and last time he was outstanding on the open side at Thomond Park, scoring a fine opportunist try in the process. My guess is that the South African, who incidentally made a couple of appearances for Saracens back in the Anglo Welsh Cup in 2012 when he popped in from the Bulls, will be on the blind-side next time with ex Toulouse flanker Nicolas probably on the open-side and the ever present, supremely talented and still world class Parisse once more at #8.
The Stade back row may lack subtlety and not be Mr Clancy's cup of tea any more than it was Mr Doyle's but they're fearsomely competitive and, with Parrisse apt to burst through the middle of the tackle area at any time, will be a real challenge to contain but the absence of McCaffrey and O'Connor may be less felt than would otherwise be the case.
Tigers' old boy Dupuy started the last two matches for Stade with Will Genia missing from the match day squad so perhaps he's injured but if not then I'd expect him to trot out so that the crowd are not denied a chance to see the big money sixty-five time capped ex Queensland Reds star.
As I expect that given his imminent departure into the waiting arms of the new England coaching team we'll see Ben Youngs start for the visitors it'll be interesting to see him renew his acquaintance with the ex Wallaby. Youngs is, ironically, back in the form that deserted him after his prolonged exposure to old England coaching team, just in time for exposure to the new ex Saracens' personnel who are guiding England into the next Six Nations.
Youngs scored a typically opportunistic try against Treviso, suitably aided by the presence of Adam Thompstone who once a again ran a well judged support line ready to take a final pass and which coincidentally had the effect of shielding his colleague from any chasing defenders.
I was astonished to see all Tigers remaining fly-half resources deployed against Treviso, it seemed an enormous risk and one I hope will not be repeated. The very last thing Tigers need is for Freddie Burns to be injured ahead of what could be a profitable Six Nations period. Bell did a good job from fullback against Treviso but I'd like to see him at fly-half this time with Bai on the bench covering fly half and inside centre.
My feeling is that Stade will start with the silky skills of Plisson this time rather than the more robust South African; Steyn especially if it's Genia who starts as I can see Plisson being a better match with the iconic Australian half back.
Manu Tuilagi was at inside centre against Treviso and I expect will be there again in Paris as he regains match time. It will certainly be a seismic confrontation if, as I think, Danty – a sort of "Bastareaud lite", weighing in at a mere 93 kgs as compared to the 111kgs of Bastareaud himself, is selected.
Danty is rugged and would give Tuilagi a good test and will probably be in harness with the even heavier Samoan back; Paul Williams, the thirty-two year old ex Highlanders, Blues and Sale player, who made twenty appearances for the Manchester club back in the 2010/11 from where he joined Stade after just one season.
Williams is in a good bit of form having scored six tries from his eight starts this term. A real danger man and if Tait moves to full back for Tigers, permitting Bell to go to fly-half and Betham then returns to his outside centre berth the Aussie will have to be on his defensive mettle, although there'll be space around Danty and Williams to exploit as was seen in Limerick last Saturday when Keith Earls burst through the Stade midfield to score a beautiful try.
Out wide I'd favour Goneva retaining his spot to bring a bit of the old razzle-dazzle to the party while maybe the indefatigable Thompstone drops to the bench and Camacho gets a start.
It seems likely that veteran Julien Arias will continue in the home side's back three, the thirty-two year old winger is now in his twelfth season with the Paris club having made his debut back in August 2004 after he moved from Colomiers where he started his top class career in the 2001/2 season!
Bags of experience and can still do the business as his two tries from four starts in this term's European Cup demonstrates.
Fijian Sevens player; Josaia Raisuge, started on the other flank against Munster in Paris making just his fifth appearance for his new club, managing to collect a Red Card from Nigel Owens for having his hand in the eye area of an opponent. So he may be banned but if not then he could be called upon to add to the two tries he's scored in the competition this year.
If he is excluded then it could well be his compatriot and fellow international and sevens player; another quicksilver Fijian Waisea Nayacavelu that we see fulfil the role of flying winger and face off against Tigers' own Fijian wing of some repute one Mr Goneva.
If my preferences for Tigers came to pass it'll be Matt Tait at full back and likely to be squinting down the pitch at Hugo Bonneval. The twenty-four year old has made fifteen appearances this season and scored four tries. Another French back who knows how to get over the try line, he's the lightest of the club's backs at just 80 kgs and in fact in the whole squad only reserve scrum half; Daguin is lighter so if Goneva, Bai or in particular Tuilagi come his way he could find things get a bit rugged.
It is an important match but perhaps more so for Stade who need a victory to stand a chance of even qualifying for the knock out stages of the competition. For Tigers it's a potential longer term strategic play but against a possible influence on a match that may not even be played has to be weighed the need to have key players fit and ready for the domestic club competition during the Six Nations period.
I'm glad it's not my decision but that's why we have Cockerill and Mauger, who have to show how they have the X Factor when it comes to making the right calls.