Gloucester v Tigers AP Match Preview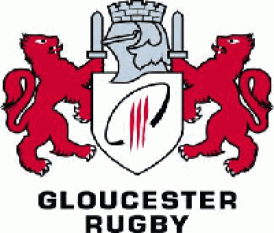 By ChrisC
January 25 2016
Time Flies. I was reminded as I started this week's article that it was twenty years ago that I moved to work in Gloucester. 1996 it was and I was to remain in that job until I retired twelve years later. Did I enjoy the job? Well it was very demanding but well paid enabling me to retire well ahead of the then normal retirement age.
1996 was also the year that rugby union became "open" or as most followers of the sport would say "went professional". Although the date this change happened was in August 1995 the 1995/6 season, the first that in which it became permissible to reward players financially, didn't yet have the Premiership, which was still to launch two season's hence, so for the time being the Courage League and Pilkington Cup were still the main competitions and would continue to be so during the next season with friendlies otherwise making up the fixture lists until the inaugural Heineken Cup season kicked off the following season.
At this point in the 1995/6 season Tigers last Courage league match had been a couple of weekends before when they beat Bath by 15 points to 14 at The Rec. Since then they'd seen off Glasgow by 58 points to 25 in a friendly at Welford Road and there was now a fortnight without a fixture until they were due to welcome Coventry for another friendly on 2nd February – a Friday evening fixture!
Then it was Pilkington Cup time when, on 10th February, Saracens came to Welford Road and got walloped by 40 points to 7, conceding two penalty tries in the process – those were the days!
I have a homily that I slavishly trot out when ever some bastion of modernity bites me or somebody else on the bum: "It's progress that's holding us back".
Now I know I'm an old fashioned stick in the mud but as I readied myself to write this week's article I thought whether I actually enjoy rugby any more now than I did back then? In fact do I enjoy it as much?
I'm the first to admit that I'm inclined to emulate the late Robin Gibb in wearing spectacles with rose coloured lenses but looking at Tigers' starting line up for that victory at The Rec., comprising: Rowntree, Cockerill, Garforth, Martin Johnson, Poole, Wells, Back, Richards, Kardooni, Harris, Rory Underwood, Delaney, Robinson, Kilford and Liley I was left to ponder what has actually been achieved in the intervening twenty years. I couldn't really find too many positives for the English club game.
Even twenty years ago, when I wasn't an old codger but still firmly a traditionalist, I had misgivings as to the direction the new era would take my beloved sport and sadly many of those qualms have been evidenced as being well founded. "My" club game has gone as I know that genie is truly out of the bottle, but I still have an overwhelming sense of loss.
That season, all that time ago, Tigers had been to Kingsholm back in September prevailing by 27 points to 14 when just 6000 souls turned up to watch – a sizeable gate in those far off days.
Brian Campsall refereed that day awarding both Neil Back and Dean Richards Yellow Cards. Those two rascals part of the same fearsome pack that saw off Bath a few months later but Hamilton and Malone were the half backs while Potter and Hackney were in the backs in place of Delaney and Rory Underwood.
This weekend Tigers will again travel down the motorways to Castle Grim to run out in a much changed Kingsholm although The Shed is a bastion of times passed and like the Crumbie Terrace provides a reminder of just what the sport was like.
The Cockerill- Mauger axis decided to field a full strength team in Paris which, as I said in my last piece, I thought would be an error and in my estimation it was with the player's odometers clicking round in pursuit of a match win that didn't much matter, which seemed to be reflected in the Tigers' defensive demeanour. Gloucester though clearly felt there were bigger fish to fry and rested key players for their trip to meet Zebre. True they only just scraped home but their players will enter this week's contest the fresher.
Time now to put thoughts of European glory behind them as Tigers concentrate on the more likely possibility of Premiership spoils.
I'd like to think that a full strength Tigers will trot out on this first weekend of the Six Nations period for I'm as sure as I can be that the hosts will do just that.
Gloucester are denied the services of Kvesic who'll be with England as an injury replacement for Exeter's Dave Ewers but I'm unsure while their other two players; Laidlaw and Moriarty, engaged on international duty with Scotland and Wales respectively, are wrested from their club's embrace as are the England squad which will claim Tigers' Dan Cole and Ben Youngs as well as Kvesic.
The Gloucester stalwart Nick Wood was excused duty in Europe last time with Yann Thomas standing in but I expect to see Wood back for this weekend's encounter and that he'll be up against Fraser Balmain who'll be in the Tigers' starting tight-head spot by the enforced absence of Cole.
It'll be a good test for Balmain as Wood remains one of the shrewdest of operators at the set piece.
There were some worries about Ayerza's fitness following the bruising encounter in Paris and with fifteen time All Black John Afoa, weighing in at 126kgs and hugely skilful to boot, Tigers will need the services of Marcos Ayerza to match the Kiwi.
Tom Youngs should be making the most of his absence from Eddie Jones plans to have a face off with another hooker having international experience; Welshman Richard Hibberd who has thirty-five Wales caps and three for the British Lions on his cv.
There's a strong presence of players from the Land of the Long White Cloud with Joe Latta, who seemingly has a granny who came from Gloucester, in as injury cover for Hudson. He got his first start for his new club last weekend and I'd not be surprised to see the mobile ex Highlander line up alongside ex Hurricane and All Black Jeremy Thrush in the hosts' second row in place of Argentine international Galarza who's travelled down the M5 from Worcester and is now in his second season at Kingsholm.
Thrush, who won his last cap earlier this season, is very adept in broken play so it seems to me that Kitchener and Fitzgerald must start for Tigers, the ex Worcester man may be the only non Kiwi lock on the pitch! This would be an interesting and athletic locking line up.
Warren Gatland will be demanding Moriarty's presence so it'll probably be ex Nottingham flanker, the Tongan international; Kalamafoni that gets the Welshman's berth on the Gloucester blind-side. Like Moriarty the Tongan is marvellously robust around the tackle area and the Cherry & Whites would lose little with his presence.
With Kvesic at last involved with the England squad a major threat at the breakdown is removed so if, as I hope Aussie McCaffrey is on the Tigers' open-side and the likely starter for Gloucester looks to be ex Leeds player Jacob Rowan, there could be an advantage to be gained by McCaffrey.
Ben Morgan, erstwhile darling of the media, seems to be in a patch of fitness and he's my guess to start at #8 for the hosts. Always an incredibly dangerous player when fit but there are lingering doubts about his longevity as matches wear on but after a bravura display against Zebre he'll be a real threat with ball in hand.
Tom Croft has been doing some good stuff for Tigers since his return from injury and while maybe not as eye catching as was his earlier persona, the British Lion is exhibiting a willingness to get down and dirty in performing all the unglamorous unseen tasks so I expect he'll be on the blind side if Fitzgerald moves forward as I hope will be the case.
After his brief moment in the sun Jordan Crane has disappeared into the shadows again which is a shame so with Fonua again injured it may fall to Pearce to start although for me it'd be Crane.
A pretty evenly matched pair of packs I'd say with Tigers maybe having the edge at the set piece but suffering somewhat at the breakdown with Williams, O'Connor, Slater and Fonua all excluded through injury.
Vastly experienced Scotland skipper; Laidlaw will be with Scotland so Tigers' Harrison, who'll be deputising for the missing Ben Youngs, will have to contend with another Kiwi; Willi Heinz, who's joined the West Country club from Crusaders. The twenty-nine year old has already made eleven appearances for his new club but I've yet to see him so can comment no further but doubtless Kitto, Mauger, Hansen and Fitzgerald will know all there is to know about him.
It seems likely that Freddie Burns will make another appearance at his old, but latterly not so happy, hunting ground although I expect there to be an initial absence of sibling rivalry with brother Billy as my guess is that the elegant Welsh international James Hook will be starting in the Gloucester #10 shirt.
Hook, like Burns F. can blow hot and cold but both are wonderful to watch when on song, Hook with that gliding elusive running and Burns with his swivelling hips and fast feet. Should be a contest to savour and as ever it'll come down to who gets the best service.
Billy Twelvetrees, another now firmly out of favour with successive England coaches, was rested last week after starting the previous week against La Rochelle. He was at outside centre rather than the inside centre berth for which his covetousness and a good few extra quid saw him leave Tigers and he's also played a fair bit at fly-half for his current club which was anathema to him when at Welford Road.
The superb Henry Trinder hasn't played since the 39 all draw against Quins a few weeks back so I hope his absence is due to rotation rather than any recurrence of the injury curse that has so restricted the clever centre.
Twelvetrees and Trinder in harness for me make for a great centre combination. Twelvetrees can get over the gain line and if he eschews the temptation to take the ball to ground and instead gets Trinder away the alarm bells will be ringing with Tigers defence.
By the same token the rejuvenated, reinvented and frankly inspired 2015/16 vintage Matt Smith can do the same job as his erstwhile colleague and often does so with better vision so with Tuilagi making a welcome return, not only to the team but to the score sheet, klaxons will already be sounding down at Hartpury.
Different styles but all the more fascinating for that as both Trinder and Tuilagi can be hard to contain, albeit for quite different reasons.
Jonny May is injured so the hugely threatening Gloucester back three has been diminished by his enforced absence however having dropped to the bench last week I'm expecting to see Sharples raring to go and it could well be that ex Tiger Henry Purdy will be preferred to Tongan international Halaifonua and if so we'll be denied the sight of him vying for bragging rights with his World Cup colleague Veainu who I expect to see start for the visitors and devote his dancing feet to causing mayhem in what can be a sometimes statuesque Cherry & White defence.
Goneva had last weekend off and therefore I think he should give Adam Thompstone a well earned breather and see how the home defence copes with a combination of Veainu and Goneva charging at, through and round it.
The fleet footed Cook is pretty much a fixture at full back in David Humphreys team and I think he'll be preferred to another ex Leeds player in the form of Stephen McColl.
Matt Tait looks the likely starter at full back for the Tigers and will make a hugely threatening back three for the Tigers.
Gloucester are not as invincible at Kingsholm as was once the case when I regularly went to watch them and are at seventh in the league with a negative points difference of twelve but have slotted the same number of Premiership tries as have Tigers. Defensive frailty has been the Cherry & Whites undoing this term with twenty-one being conceded as compared to just sixteen being yielded by Tigers.
The question is can the home defence resist the likes of Tuialgi, Veainu and Goneva? The record shows possibly not and save for the disappointing display in Paris Tigers have been less porous.
The time is right for another Tigers victory at Kingsholm the last being back in 2013 – time certainly flies!
It could be a close fought win for the visitors.