Tigers v Sale Sharks AP Match Preview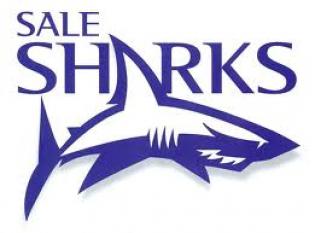 By ChrisC
February 1 2016
Team Work. He didn't make it through his apprenticeship. He had some educational issues when at school and had left without any exams to his name but in my eyes that in no way disqualified him from getting his chance, so I had to break my own rule and override the Production Director's decision not to give the lad one of our precious apprenticeships. After all I too had left school at 15 without any academic accomplishments and Harry Cunningham, my first boss, had given me a chance.
It was a shame it didn't work out for my protégée as he and we had done our level best so when his mother asked to come and see me I was happy to oblige.
It was always a long shot when we gave him his apprenticeship and now she was at her wits' ends as to what was to become of her child.
It was agreed that the lad would be given a job in the production department as a "General Assistant". His main jobs were sweeping up, moving work from process to process, getting food and drink from the canteen and maybe he'd pick up enough knowledge to progress after all. We could only try and in spite of opposition I insisted.
All went well until one day a disciplinary letter arrived for my signature that was addressed to our General Assistant who had apparently taken to being persistently late and his hitherto cheerful and helpful disposition had disappeared. His manager had spoken to him but couldn't find out what was wrong any more than could the lad's mother who phoned me again to say how concerned she was about the change in her son's character.
It was my practice to walk around the factory several times a day and chat to a cross section of the workforce about the work, their lives and life in general with sport always a favourite topic as were the gory details of the stream of pregnancies that foretold paternity leave to come. This particular day I made sure that I included the lad in my travels. He was indeed oddly sullen and monosyllabic. When I asked him how he was doing he just shrugged and said "OK and I'm no snitch" apropos nothing at all, which piqued my interest even more.
I told him that I was going to be in a pub near his home after work if he fancied a drink and a chat and with a shrug he wandered off.
I duly took up a seat in a pub that I'd never used before and made sure I was visible from the doorway. To my surprise the lad arrived and joined me, I bought him a drink and after an awkward silence he told me that he was really worried as he'd seen one of his workmates stealing from the firm and didn't know what to do as he was only a " dogsbody", a nobody, so who'd believe him anyway?
"Firstly" I said "you are part of the team" he shrugged; clearly unconvinced. So I asked him what would happen if he didn't keep the machine areas clear of rubbish, or move the work through the production process – another shrug. "We wouldn't be able to manufacture would we?" he shrugged again but added "s'pose".
"Without you" I went on "we couldn't operate, you're a vital part of the team". He visibly grew, his shoulders straightened and his old smile was back. It was a high spot of my management career.
We caught the thief putting tools in the boot of his car and sacked him. When I retired our "General Assistant" was still happily sweeping up and keeping the factory going.
I was reminded of this incident when Tommy Bell started for Tigers against Gloucester and hoped he realised his worth to the team and if he'd been reminded of it? Oh the irony that first choice fly-half Freddie Burns' boot left a hatful of points on the pitch and it was Tommy Bell who won the match for Tigers, having earlier deftly started the sequence for Veainu's wonderful try, ably assisted later by another lately bit part player; Jordan Crane, who's lovely soft hands provided the killer pass.
It's the essence of any team whether in business or sport that everybody sees themselves as being valued and vital to the success of the team.
I sense that Steve Diamond has achieved this team spirit at Sale, even managing to persuade the ultimate maverick; Danny Cipriani as to the value of team work.
Even in dark days the esprit de corps at Tigers has been an enduring presence and continues even given the number of new recruits now in post.
Of course some players don't "get with the programme" and they don't last long at Tigers.
Sale are scrapping it out mid table at the moment, level on points with Northampton but importantly Steve Diamond's team have a game in hand and that against struggling Bath.
I expect that Fraser Balmain and Marcos Ayerza will be rejoined by Tom Youngs in the Tigers' front row this week, the propping pair giving nothing away at Kingsholm even though Tigers' Argentine superstar, who scored his first try since that he dotted down against Sale on 28th October 2011, couldn't persuade Mr Doyle to make Doran-Jones bind correctly – but what's new?
Steve Diamond seems likely to stick with Lewis-Roberts on the Sale loose-head to bring his experience and grunt to proceedings against Balmain while Brian Mujati, back from Paris, is my bet for the tight-head.
Lewis –Roberts is in his eleventh season with Sale having made his debut on 10th March 2006 with a bit of a, not entirely satisfactory, sabbatical to Toulon for the 2011-12 season. He'll be thirty-five the Saturday following his latest meeting with Tigers. A challenge for the burgeoning talent of Balmain but with the growth into the position he's shown I think he'll be fine as will Tom Youngs opposite Sale's first choice hooker Tommy Taylor who I think will be preferred to Tigers' old boy Briggs for the starting spot.
Brian Mujati meanwhile is in his first season in the North West having previously been seduced by the bright lights and deep pockets of Racing 92 for a couple of seasons after leaving Saints where he was for four seasons. Paris versus Northampton? Tough call!
Mujati has had his problems over the years when facing Ayerza and I don't think it'll be any different this time which would see the visiting pack lacking stability on their tight-head side. It could be that Moldovian international Cobilas will get the call but he's also struggled against Ayerza so an advantage here for the home side.
Having conceded a penalty try to London Irish the portents for the Sale pack when opposing Tigers at Welford Road must be filling Steve Diamond with trepidation – I only hope we don't see a repeat of that disgraceful episode a few years back when they refused to scrummage and the referee let them get away with it. One bright spot is that they had Greg Garner last week so that lengthens the odds on this week's encounter being ruined.
One of Diamond's stalwarts; the Russian international Andrei Ostrikov, will probably be in the Sale second row putting himself about and likely be accompanied in his endeavours by another All Black; the ex Hurricane; Bryn Evans who's joined from sun kissed Biarritz where he tarried for a season after leaving London Irish.
Obviously a very experienced combination and now established together as a good line out presence.
At lock for Tigers, where injuries have piled up, my guess is that Graham Kitchener will start after a typically all court performance at Kingsholm and that the feisty Barrow will once again be alongside him.
On the one hand I'd like to see De Chaves get a start but there's a lot to be said for a partnership at lock and these two have made seven appearances together this term, so with the injury role being as it is I can see that the estimable Fitzgerald will once again be on Tigers' blind-side where he acquits himself with distinction as well as being a great benison at line out time. If, as I guess, Tom Croft continues to do himself justice on the open-side for what the British Lion loses in the technical stuff of an open-side he balances with great line-out presence and all round mobility, the make do triumvirate should be settled and effective.
Jordan Crane once more proved his detractors wrong with pivotal work in the Veainu try and closing proceedings with some great work at the breakdown earning his team a final penalty to conclude matters. I'd like to see him rewarded with a start this time with McCaffrey covering the whole back row from the bench.
There are a few utility back row types available for Steve Diamond to pick from but with O'Connor absent I think Diamond is likely to opt for an out and out open side, so that means the superb Dave Seymour. Now in his seventh season with Sale after the South African Tsunami hit Saracens he remains, at thirty-one, a hugely influential player who stitches things together for the Sale side.
There was time when the ex Blues and Queensland Reds All Black; Dan Braid was essential to Sale's success but he's been picking up injuries of late and is sidelined for the rest of the season as he needs surgery on his shoulder and that'll be that for the marvellous Kiwi as retirement beckons with a move to Sale's coaching staff. So it could be that Magnus Lund, who started his career at Sale back in October 2003, then went off to the sunnier climes of Biarritz for six seasons before the heady delights of his home town of Manchester saw him return for last season, when he saw plenty of action, making twenty-five appearances. Tough nut as one would expect of somebody with all that Viking blood coursing through his veins.
Oddly it looks as if Josh Beaumont could be available for this weekend as after marching him almost to the top of the hill from his club for the England Six Nations' squad Eddie Jones seems to have promptly marched him back down again. Can't imagine Dad will be best pleased with Jones showing some distinctly Lancastrian selection traits at the beginning of his tenure.
A boon for his club as he's a cracking player, great at the breakdown, mobility itself and a real go to man at the line out, so he's my bet for the visiting #8 shirt.
Steve Diamond seems to like an old head at scrum half and has Peter Stringer (I wonder if Bath rue letting the vastly experienced ex Munster player leave as their penchant for exotica doesn't seem to have paid off with the signing of Matawalu) and Scotland international Chris Cusiter to choose from.
My guess is that it'll be Cusiter this time but whether it's the multi capped Scot or the thirty-eight year old Irishman Sam Harrison had better be on his guard against these two especially if they manage to get on the front foot with Cusiter an especially slippery character.
Another who was teased and tempted by Lancaster was Danny Cipriani. When I was preparing this article (oh yes there's preparation involved!!) I had to double check that the ex Wasp and Melbourne Rebel really is twenty-eight – time slips by and it seems so recent that he was the precocious new talent at Wasps. Just fourteen caps for his country and only four starts – such a waste.
However he seems settled at Sale for the moment and still has all the tricks in the box. There are few better at delivering fantastic passes to his colleagues and he has always had amazing vision of the game unfolding and the possibilities opening up before him. Sometimes Cipriani's kicking radar gets a bit scrambled and sometimes he seems on a different wavelength to his colleagues but when he's on song my goodness he's a fine player.
Just to save a bit of verbiage read the last paragraph again and substitute Tigers for Sale and Burns for Cipriani.
For all his match winning contribution my sense is that Bell will be back on the bench again.
If so there'll be no lack of creativity at fly-half from the starting pair next weekend but it could be a bit of a roller coaster for the respective supporters once the kicking tee is brought out or the ball takes flight.
Tigers' difficulties at inside centre continue with De Villiers yet to appear for his new club and Tuilagi once again injured. Lucky there's Matt Smith!
Smith's attacking game is unrecognisable under the tutelage of Aaron Mauger and the terrific Tiger has always tackled anything that moves in an opposition shirt as he'll have to against Sale with Leota or Tuitupou charging down his channel. I think it'll probably be ex Blues, Worcester and Munster Kiwi the All Black Sam Tuitupou this time and he'll be asking lots of robust questions of the Tigers' defence which if found wanting will let the lethal Sale back line loose.
My bet is that it'll be young Sam James, just twenty-one, who'll be leading the visiting attack and looking to add to his four tries from just ten appearances this term. Not seen that much of this lad but what I have seen I like. Great feet, bright as a button and knows how to finish off a chance so he'll need to be kept under wraps.
This rather brings me to Mr Veainu who once again showed his prowess at Kingsholm in scoring a try that must be up there for try of the season. I just want him to see more of the ball and so I'd opt for his return to full back from where he's done the most damage either scoring or causing mayhem in the opposition defences.
Although I can't find any reports to indicate Goneva is injured his complete absence from the match day squad since he scored against Treviso a few weeks back has raised a question mark. If he's fit then I'd have him on the bench to cause trouble once the opposition defence tires and start with Adam Thompstone on the left flank and Betham the right. Tait again at outside centre where he went well at Kingsholm and the talented Tongan at full back. If I were writing this for Sale I'd now be saying: "and whatever you do don't kick the ball to Veainu"
The visiting back three will probably be anchored by Mike Haley who is strong coming forward and can kick a bit. I have seen him get confused positionally on occasion but he's generally a solid individual and leaves nothing behind when the eighty minutes have elapsed.
Partnering him in the Sale back three I suspect it'll be Neville Edwards who's joined from Bedford after impressing in a trial period and now scoring a remarkable seven tries from seven appearances since he got signed on full time. Sale stalwart Will Addison probably gets the other wing, another Sale back who knows the way to the try line with three tries of his own thus far this term.
I've been sitting trying to think of another cliché to replace "curate's egg" when describing Tigers recent performances of which that at Kingsholm was an imperfect example but; nope can't find it so curate's egg it is; sublime at times abject at others.
Tigers have won twice as many Premiership matches as have Sale this term and I don't honestly see that situation changing in the Manchester club's favour this weekend so another victory at Welford Road for Tigers beckons.
Eventually (see I resisted "at the end of the day" or "in the final analysis") it was and is team work that's pulling Tigers through until they manage that eighty minutes of sublime rugby that we know is there just waiting to emerge from its pupa.