Tigers Tourists ?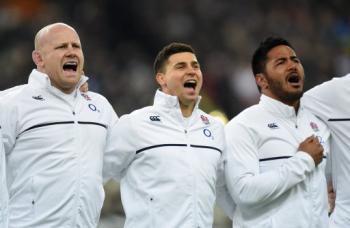 By Yorkie
May 9 2016
So the invitational circus puts itself about this summer again with the pukka team going down under for 3 tests and the "nearly boys" going to South Africa for a couple of games.
So who are Tigers going to lose this summer meaning that they again miss our club preseason? OTY and Freddie get a summer on the beach as they are both injured but who won't we see playing in our preseason games?
Who is going to Oz?
Dan Cole – Could do with a summer off but very unlikely to get one as England haven't really got anyone to step in for him.
Manu – The injured young lad that the Clot side lined from the RWC because of his "ill discipline"! If he stays fit prior to the plane leaving the runway, Manu will be on it.
YBY – Not sure whether Lennie will go. Really hope he doesn't actually as it would do him the world of good to be laid on a beach somewhere this summer rather than stressing over learning another set of calls. Eddie has got a lot of other 9s it's worth him having a look at!
And then there's the Saxons.
Slates, if fit, will probably go as captain. Which is a disaster for Tigers because every time the RFU take him on a road trip, he returns home busted!
If this Saxons tour is really a "look/see trip" as has been suggested then maybe Kitch won't get a ticket. Deserves to go somewhere but grabbing a ticket for Oz will be difficult and he's perhaps a little too good to go SA?
Dom Barrow really has got better and better as this season has progressed and so deserves his ticket to South Africa. Not sure who is around to pinch his ticket from him (even if they dare!!)?
Considering the injuries at hooker and the rumours that Hartley's to have a summer off, Harry Thacker and the incoming McGuigan may well both find themselves in SA. If Eddie is feeling brave, Thorker may even find himself in Oz!
As an outside shout, and because each squad needs so many props, might Fraser get a ticket to SA?
Crofty will no doubt board a plane to somewhere but maybe Eddie thinks that he is a busted flush and too old for his setup going forward? From a Tigers perspective, a summer off for Tom wouldn't be a bad thing, especially as he advances in years, but would be a shame, after his recovery from injury, if he didn't get the chance of one last tour to Australia.
Will Gatland perhaps whisk Owen away somewhere this summer? Not sure he will but he might.
So, for once, Tigers might not be too badly affected by the invitational circus and so, as a group, the players will get a good structured pre-season? No doubt some of our kids will be in various parts of the world with the age group teams but this should not really impact upon our first team squad too much.