Tigers v Quins match preview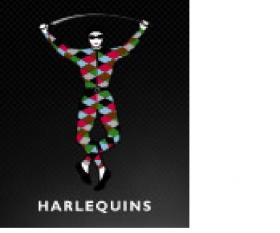 By Tiggs
November 14 2016
So, after a "break" for the Anglo Welsh Cup, and a rest for many of the 1st team players, next up is Quins in the Premiership.
This is an important game for Tigers, for several reasons, not least that it will indicate if Tigers are progressing, and developing, into the team that they should be, or if the issues that have kept Tigers as also rans, for most of this season, as well as the last 2 or 3 seasons, are still very much in evidence.
The Anglo Welsh games have been productive, in terms of results, and some fringe players development, and one or 2 might even have put their hands up for a 1st team place in the coming weeks.
But the Premiership is another matter altogether, and we must expect that Tigers will select their strongest team on paper, and everyone will be expecting Tigers to win this game, and win with a good all round performance, otherwise some of this season's doubts will remain. especially given Quins long "missing" list of players.
In fact with a loss in this game, many will say that it confirms that Tigers are fundamentally broke, and major review, and changes, are a must if Tigers want to remain as one of the English powerhouses, as teams like Sarries, Wasps, Bath, and Exeter, all look to steal a place in the top 4, and consign Tigers to mid-table mediocraty for the foreseeable future.
Talk of Tigers no longer being able to compete with the big spenders is very much a smokescreen IMO, as Tigers spend all of the available Salary Cap at the moment, and so have just as much ability to build a top squad as anyone, assuming that we ignore any possbile Salary Cap infringements in the past.
Whether Tigers will have the ability to still spend the full Salary Cap in the furture, is another matter.
But we can be sure that Tigers Board will be watching the Quins game closely, and any sniff of things not going well, or at least progressing, will alert them to the possibility that changes might be needed sooner rather than later.
I am sure that Tigers defence is slowly improving since the sacking of Hansen, and this might give the coaches a bit of time show that they can put things right.
Personally, I hope that Aaron Mauger and his team are given more time to show what can be achieved, but the Board may not be quite so generous, and even Richard Cockerill must be at risk if things on the pitch do not improve, and improve soon.
So here's all the best for Tigers on Sunday !