The Euro Draw and Tigers Group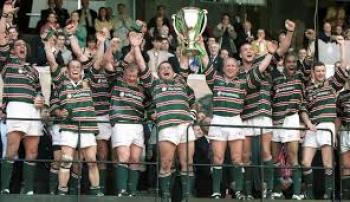 By Yorkie
June 3 2018
Thanks to Yorkie for the article !
SO WHO WILL BE IN OUR CHAMPIONS CUP GROUP?
Now all the involved leagues are concluded after the French playoff final was won by Castres, all the qualifiers and their rankings are known.
Firstly, which teams from the 3 leagues qualify for the Champions Cup?
19 teams qualify automatically. From the Prem, it is based upon the top 6 clubs in the league table at the end of the normal home and away season plus the playoff results.
From the Top 14, the top 6 French teams based upon their end of season finishing positions after their playoffs.
From the Celtic league, once the South African teams have been ignored, the top 3 clubs from each of their two conferences plus the winner of a playoff between the 4th placed teams in each conference.
The last available place is more complicated and is based upon a "if not already qualified then" hierarchy as follows:
Champions Cup winners (Leinster)

Challenge Cup winners (Cardiff)

Challenge Cup losing finalist (Gloucester)

Playoff match winners between losing Challenge Cup semi finalists

Highest place non-qualified club from Champion's Cup winner's league.
So the qualified teams are:
Saracens

Exeter

Wasps

Newcastle

Tigers

Bath
Gloucester
Top 14
Castres

Montpellier

Racing

Lyon

Toulouse

Toulon
Celtic Conferences
Leinster

Scarlets

Glasgow

Munster

Edinburgh

Cardiff

Ulster
Secondly, how will the draw on Wednesday 20th June 2018 work? Simple it isn't!
Based upon the above rankings, a preliminary draw is made to establish four pool selection groups of 5 teams each.
Group 1 will contain the first ranked teams from each league plus 2 of the second ranked teams.
Group 2 will contain the other second ranked team, all the third ranked teams plus 1 of the fourth ranked teams.
Group 3 will contain the other 2 fourth ranked clubs plus all the fifth ranked clubs so this is where Tigers will sit.
Group 4 contains all the remaining teams ranked sixth or seventh.
So the pots that the Pools will be drawn from will contain:
Pot 1.
Saracens
Castres
Leinster
A1
A2
Pot 2.
A3
Wasps
Racing
Glasgow
B1
Pot 3.
B2
B3
Tigers
Toulouse
Edinburgh
Pot 4.
Bath
Gloucester
Toulon
Cardiff
Ulster
A1, A2 & A3 to be drawn from Exeter, Montpellier and Scarlets.
B1, B2 & B3 to be drawn from Newcastle, Lyon and Munster
Said it wasn't simple!!
So, when the main Pool draw takes place, a team can not be placed with another team from its own League until the teams from top 4 are drawn out. Plus at no time can Celtic teams from the same country end up in the same pool. And, of course, we can not get a team in our group from within our own pool pot so no link up with Cockers.
At this stage, perhaps easier to say who we can't have in our pool.
Obviously the Prem teams ranked above us in the league so no Sarries, Exeter, Wasps or Falcons. The teams in our pool pot including Toulouse and Edinburgh and, maybe, Lyon and Munster.
What is guaranteed is that two Prem teams will have either Bath or Glaws in their pool as 5 Prem teams will already be spread across the 5 pools. We could end up with 2 French teams in our pool if we don't have Bath or Glaws. If Lyon is drawn into our pool pot then very likely that an English team will get Toulon in their group.
So, our choices from the French League?
Castres, Montpellier, Racing or Toulon and maybe Lyon.
And from the Celtic Conferences?
Leinster, Scarlets, Glasgow, Cardiff or Ulster and, maybe, Munster.
I'd prefer a different French team than in recent times so maybe Montpellier or Lyon. Then add in maybe Cardiff and Glasgow which would give us a nice group.