The End Of A Different Era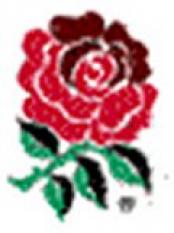 English Rose
By Toni
June 24 2003
England are a horrendous team arenít they? They canít play rugby, canít catch, canít kick unless theyíre Jonny Wilkinson, canít tackle, canít run, canít pass, canít stop beating the Southern Hemispheres sides. Itís two in a row now, isnít it? Against both Australia and New Zealand, more for Australia I believe. So thatís twice, then, that England have been cheats or arrogant or incompetent. Iíve read all the stories, all the press cuttings - one New Zealand article couldnít fault the English team so they went for the fact that the England pack isnít as good-looking as the New Zealanders. Please! Be original.


However, Iím not here to slag off New Zealand and Australia. Saying that though, I could be. I could sit here and type about how they believe their own hype and all the rest of it, but Iím not going to. As a rugby fan, I have the utmost respect for the All Blacks and Wallabies. They are two of the greatest sides on this Earth, believe in themselves and have the players and backroom staff to make it work. As much as I donít agree with a lot about them, they are to be respected and to be feared.


Firstly, June 7th 2003 and history being rewritten in Wellington. What a game! Well, it wasnít actually, not the thrilling spectacle game it had been hyped up to be. This might have been for one of many reasons; itís end of season, the teams havenít played together for awhile and all the rest. However, I blame the Aussie referee who obviously has a very deep and meaningful relationship with his whistle, turning what should have been a thriller into a stop-start affair. In the first five minutes, after four off-side penalties against the All Blacks, I thought maybe he was biased towards England. Not so. Was Doug Howlett really on side for his try? It didnít matter to the outcome of the game, but the close points difference did me no favours at the match drew to a close. I would have much preferred to see South African Andre Watson with the whistle, a man who is an outstanding referee and lets the game be played.


However, a win is a win, no matter how it happens. Sure, Iíd have preferred a few more tries, but everyone has spoken out about the horrendous conditions that rival Englandís torrid day at Murrayfield in 2000.


England beat the All Blacks in their own backyard; surely, for the moment, that is enough. I said before and I truly believe, this is not about the World Cup, itís about a one-off test match. Sideís change, form is unpredictable and four months is a long time in rugby.


Of course, the excuses and critics started pouring in. In particular, I found Justin Marshallís outburst on the BBC Rugby site absolutely appalling, gut wrenching and pathetic. If an English player had written such an article, there would be uproar, but no - because heís a New Zealander itís okay to have a go at the opposition. His piece was arrogant, disbelieving and shameful - if you havenít read it, I suggest you donít. I didnít enjoy it, and only just managed to not yell at the screen as I read. Of course, John Mitchell chipped in - dismissing Englandís game as boring, predictable... well if itís so predictable, why did New Zealand lose?


Then the lovely David Campese decided to fire up his anti-English protests. I was wondering when heíd crawl out of the woodwork to shout his mouth off inaccurately once more. I love David Campese -he was a once great player, who oh-so-kindly handed the series to the Lions and seems to love making an idiot of himself. Heís like an Austin Healey, only ten times more annoying and opinionated. He described Englandís game as a threat to rugby and the game as a whole, how the World Cup will be dull.


Firstly, Iím sure the England team would rather win the World Cup through penalties alone, than score hundreds of tries and still lose. Winning is winning, no matter what. Secondly, he was wrong. Did the man even bother to tune into an England game from the Six Nations? Iím guessing no, but someone should point him in the direction of the Ireland game, the second half against Scotland and the first half against Italy. People canít stand to see England win, thatís what it comes down too, so they shout off about anything they can. A quick mention to Mr. Pat Howard, who voiced his opinions in a respectful and charming way. What a man he is (can we have him back please?).


So onto Melbourne and the Wallabies, who smashed Ireland then slightly lost grip against Wales. However, they were two games into their season, so that was the ďwe havenít played together for awhileĒ whipped out instantly. For awhile, I feared England had made the same mistake as they did before the World Cup final in 1991, and believed the press, chucked the ball around and forgot about their forward power. Jonny Wilkinson - who will not be pleased with his form in the loose on this tour - suddenly was trying to break out of his own 22, sending Will Greenwood and Mike Tindall crashing into the great Australian defence too many times. Maybe someone had a word in his ear, or he saw sense himself, but he sorted it out and resorted to the boot.


Beautiful tries scored by Will Greenwood and Mike Tindall followed, the second a display of Englandís comfortable attitude to having the ball in hand and the slick skills the entire team possess. I forget if it was in the first half or second, but the forwards rumbled their way across the field, killing the Australians who just couldnít seem to stop the rolling maul. It was a fabulous display in the first half of slick backs and forward power, that not only built a good 9-point lead, but silenced a lot of critics. In the second half, Australia bucked up their ideas and England slipped off the gas a bit, but another try by Ben Cohen - who up until that point had been relatively quiet - sealed the game for the men in white.


Of course, the excuses followed quickly. I laughed out loud when I read Eddie Jones saying that Australia had four or five players out on Teletext. It makes me wonder if they pre-prepare it. Would it really kill Australia and New Zealand to, for once, say they lost because England were the better team? Maybe it would, maybe weíll never get the chance to find out.


My personal opinion is that theyíre scared of admitting what is blatant. Yes, scared. For so long, these two great rugby nations have been top of the tree alongside South Africa, who have experienced a bit of a downward slope recently. They could deal with that, competing against each other, the rivalry was intense enough, the historical honours shared. England are the new kids on the block, and suddenly theyíre beating the Southern Hemisphere teams with what is almost ease. Maybe this tour has awoken Australia and New Zealand to the fact that no matter what they say in public, England are a team whoíre going places, and who wonít lie down.


For that has been the overwhelming feeling from this tour. Englandís passion, their desire, is simply second to none in the World game. Against Ireland, they were motivated and they annihilated the Irish - who are constantly improving. Against New Zealand in November, they fought hard, dogged it out and scored some great tries of their own. Against Australia a week later, they came back from 12 points down to take a victory they wanted and they deserved. Now theyíve done it again. No, England may not be the most exciting team in the world, maybe their forwards are too old, maybe they do rely too much on Jonny Wilkinson. Does it really matter? If this is what gets the job done - as it has done, time and time again this season - then who cares? A strong kicker is an asset which, when used effectively, can win tight games: the Welsh had Jenkins, even the all-running, Ďstylishí All Blacks have (or had?) Andrew Merhtens. No one criticises them in the same way that England are criticised for utilising Wilkinson as Ď.. only a big boot behind a heavy pack ..í!


Everyone loves watching flashy rugby, which England can play, but itís all about the balance of forwards and backs. Most importantly, itís all about finding a system that suits you and wins matches. England have, so why the excuses and the critical nonsense? One can only dream of a day when England were be applauded for the team they are, for the titles theyíve won.


Maybe that day will come in November. Maybe.


So itís the end of a different era. I mean a lot by that title. Itís the end of the Southern based dominance of the world game. England are up there with them, France could be, Ireland are getting there. Itís the end of Englandís losing streak in Australia. Rugby is an ever-changing game, you either deal and adapt to the changes or retire. The World Cup sits ahead as a mouth watering prospect, one I for one cannot wait for.


Man of the tour? Martin Johnson. He was sublime and dominant against New Zealand, powerful and intelligent against Australia. Itís been awhile since Iíve seen him in that kind of form and it was a joy to watch a return to the Johnson of old. Iíd also like to mention Mike Tindall, who I feel was brilliant in both attack and defence, making the hard yards and putting in the big hits when it mattered.


Thoughts of the World Cup aside, congratulations to England on what they have achieved on this tour. As I pointed out, I love being wrong in these matters. Two years in a row I predicted Tigers would lose the Heineken Cup final, only for the trophy to travel back to Welford Road. Maybe itís time to give England a bit of faith and a bit of belief, for theyíre emerging into a wonderful side. Itís the beginning of a new chapter in rugby history, one where the English Rose is really starting to flower.


Roll on October.