Sarries v Falcons: Operation 'Avoid Banana Skin'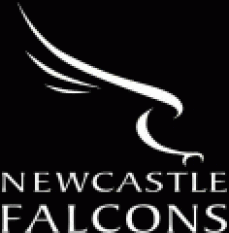 Falcons visit VR
By Steve Bardell
March 21 2011
I'll start off with a warning; last time I did a preview for a Falcons match we had just scored a terrific away win in the league, were riding high in the league and fully expected to dispatch an un-fancied Newcastle team without too much fuss. I'm sure you can guess the rest, but more of that later.
Even though they are languishing in 11th place in the league, it's probably a bit unfair to dismiss the challenge of Newcastle as a mere banana skin to be avoided. They are one of the few teams in the premiership to have won their last two games comfortably and of course followed it up with a nail-biting LV= semi-final win at Quins. The final at Franklins Gardens proved one step too far, as they like many before them found Gloucester in irresistible form and were soundly beaten.
Name That Toon
So who will be lining up against us on Sunday? As Falcons have won more scrums than anyone else this season we will start with the front row (before you lose too much sleep, Wasps are second). John Golding has been on the fringes of the England squad for quite some time, but being a Sunday Euan Murray will be at the Church rather than the Vicarage.
James Hudson captains from the second row, and a good many London Irish fans yearn to see him come back and replace Big Bob Casey. However, their third place in the 'lineouts lost' list will probably put a spring in the heels of Borths and Ernst. On the other hand, the aforementioned Mr Hudson is prominent in the list of lineout thief's, so it should be a good contest in the air.
Scotland international Ally Hogg normally packs down at 8, but the star of the show could be England U20 captain Alex Gray. He is allegedly the most promising Newcastle No.8 since Hugh Vyvyan!
Scrum half Mickey Young is another knocking on Martin Johnson's door (he won't hear you..), but the real danger man is likely to be fly-half Jimmy Gopperth. He's scored over 200 points this season already and is one of the most reliable kickers around. Note to team- do not give penalties away in our half unless a try is certain!
Although Luke Eves had rarely crossed the whitewash this season before last Sunday, I certainly remember being impressed by him at Milton Keynes when he played for Bristol in Hilly's last game. Jeremy Manning will provide a steady boot from full back, and Alex Tait is, well, Matthews's brother.
For Sarries there will be the usual debate as to the most suitable second-row combination, but in truth they are all pretty well matched so it's a question of who misses out. At the time of writing it is not clear whether Gill or Carstens are match-fit, but after his recent performance against Castro starting Matt Stevens at loose-head would not be the worst outcome. I suspect Kelly Brown will start from the bench, and the backs pretty much pick themselves at the moment.
Anyway, enough of the future; you learn far more by looking back….
2010 55-9 The Brighton Line*
The kick and chase game that had yielded 10 straight league wins was by now in urgent need of upgrading- we couldn't see where the next try was coming from, and the front row was looking threadbare. Petrus du Plessis arrived from nowhere (well, Nottingham) and was pitched straight into the starting line-up. And didn't he do well?
Newcastle started the stronger and soon had points on the board, and it looked like our misery was about to take a turn for the worse. Shalk Brits then took matters into his own hands, and proceeded to beat half the Falcons team in a space smaller than my bathroom on his way to the tryline. It was literally a season-changing moment, and he was on the scoresheet again minutes later to be followed by Andy Saull, Noah Cato, and Richard Haughton. Ernst Joubert then gave us a taste of things to come with a late brace of tries to rub salt in the already deep wounds.
So what had caused the sea-change to Sarries fortunes? A team bonding session in Brighton a few days earlier soon took on legendary status, and the South Coast resort is ranked alongside Mecca and Lourdes as places of pilgrimage.
* OK, the score was 58-15 but I needed some poetic license.
2007 Howay in a manger
On the back of an excellent 20-27 win at fog-bound Quins, over 17,000 turned up at Vicarage Road on Boxing Day to see Sarries march into second place in the league at the expense of a Newcastle team who were worse on the road than Stevie Wonder on rollerskates. A sense that complacency was in the air was confirmed by the resting of Glen Jackson for Gordon Ross, and why not? Falcons only had Carl Hayman, Geoff Parling, Phil Dowson, Jonny Wilkinson, Toby Flood, Matthew Tait, Jamie Noon, Lee Dickson and Tom May in their squad. To quote that famous Geordie Bobby Robson "we didn't underestimate them, they were just better than we thought they'd be".
Sarries never fully recovered from a poor start, and although Hugh Vyvyan gave us the lead near the end Jamie Noon had the last word and that was basically the end of our league campaign. And sadly for Newcastle, that crop of players have all left for pastures newer, and generally greener.
1998 'House Full'
At the dawn of the professional era Sarries and Newcastle hit the ground running faster than the proper teams, leaving Bath, Leicester and Wasps trailing in their wake. John Hall had spent some of his considerable wealth on attracting Rob Andrew and Dean Ryan from Wasps, but perhaps the biggest coup was getting 'Inga The Winger' from Wigan Rugby League. They also had a young inside centre who supposedly could also play fly-half; I wonder what became of him?
A couple of defeats, including one up in the icy wastes meant that Sarries had to win this game to retain hopes of lifting the title, and weeks of intensive marketing by the late, great Peter Deakin ensured that Vicarage Road was sold out for the first and almost certainly last rugby occasion. Where did they all go?
Sarries failed to turn their early dominance into points, with Michael Lynagh uncharacteristically missing his first three kicks. Even though he finally found his range, our 6-3 half-time lead was tempered by the loss of Kyran Bracken and Francois Pienaar to injury.
Despite further pressure we were still unable to break the shackles, and inevitably the redoubtable Pat Lam scored a try to give the Falcons a 10-9 lead with 10 minutes remaining. With the clock almost run down to zero Sarries drove upfield, and the ball was spun back to Lynagh just on halfway. We all held our breath as the kick made its way, and the cheer that greeted the referee's raised arm has rarely been exceeded in Watford.
As we all know, Newcastle held their nerve and won the title while we had to make do with thrashing Wasps at Twickenham to win the cup. Little did the fans of either team know that this golden era for them was going to crumble far sooner than they could have expected.
So what's going to happen?
A look at the league table says definitely Sarries, the form book says probably Sarries, but the history book simply says 'complacency kills'. We've already come unstuck against Exeter and Sale this term, and it would be unforgiveable to undo the hard work on the road in the last month by taking our eye of the ball on Sunday.
I'm sure if we reproduce the intensity we showed in our last two home games against Sale and Leeds we'll be OK, but this is Sarries we are talking about…..