SSA Quiz Night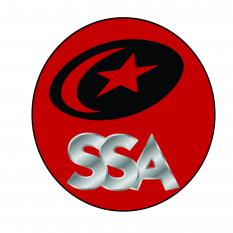 By SSA
November 1 2011
We would like to invite you to the first SSA social event of year; the annual SSA quiz is to be held on November 30th at Old Albanians RFC, St Albans.
Pit your wits against your fellow supporters, just turn up on the night as a team of up to six people, or as individuals, and we will make you in to a team. The bar and kitchen will be open to provide food and drink. There will also be the opportunity to take a pictures with the Premiership Trophy. The fun starts at 7:30, with the quiz kicking off at 8pm. Cost will be £2 for members and £3 for non-members. We look forward to seeing you there.
There's never been a better time to join the SSA Make savings on away travel and SSA Social Events, and look out for 'Something Special' later in the season. Visit www.saracenssupporters.org for more info.